The right care, is wherever you are.
Consult India's Top Doctors Online.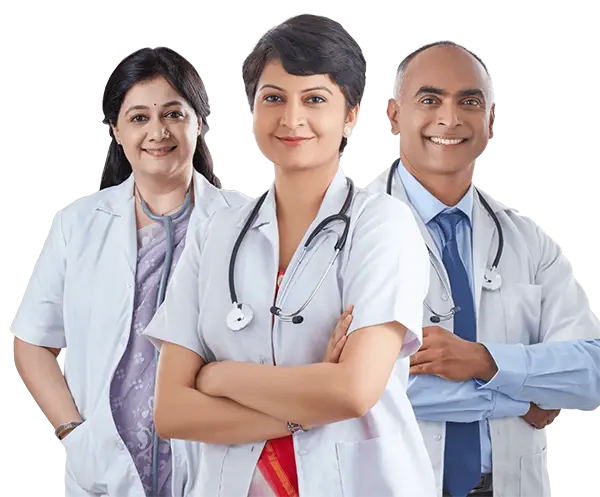 The right care, is wherever you are.
Consult India's Top Doctors Online.
Consult with top doctors across specialities
MFine
One

Membership

3 MONTHS
Dedicated services, special discounts and partner benefits
Why become a member?
Flat 30% Off
on Doctor Consultations
Flat 20% Off
on Lab Tests & more
Why Consult Online on MFine
Accessibility
With 30+ specialities, 4000+ Doctors and partnerships with more than 600 renowned hospitals across the nation,
MFine is an AI-powered healthcare platform that makes online doctor consultations more accessible, affordable and convenient.

Read More…




Read Less…
Convenience
Most patients prefer online consultations due to the easy and convenient process involved. With every 4th
Indian today owning a smartphone, an online consultation is more accessible now than ever. To add to that, it eliminates the need to self-diagnose by looking up symptoms online.

Read More…




Read Less…
Security and privacy
Since online consultations in India are still picking up, it comes with popular belief that your medical information
will get leaked or misused. While, in reality, consulting with a doctor online is, in fact, a lot more secure and safe. Moreover, it provides top-notch privacy to patients so you can talk to a doctor online about any condition that is not openly spoken about.

Read More…




Read Less…
Complete confidentiality
Our intuitive platform facilitates a quick online doctor chat about any concern, with complete confidentiality.
It also provides the added benefit of storing your prescriptions and other medical records while also offering complete privacy and security.

Read More…




Read Less…
Certified Online Doctors
We have a broad network of top specialized doctors, with over 10 years of experience to provide you with quality care.
Affordability
Online consultations help you save money since it costs a fraction of the price compared to physically visiting a doctor.
How does an online doctor consultation work?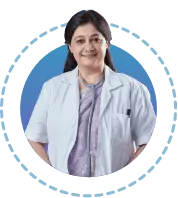 Choose a speciality
Choose a specialty based on the medical condition you have. If you are unsure, you can consult with a general physician to guide you through your health condition. For COVID-19 consults, you can chat with a pulmonologist to analyse your Antibody test, RT-PCR test results, or help you with a COVID-19 treatment plan.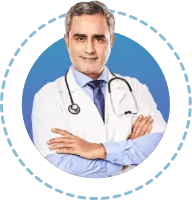 Choose your doctor
Choose your doctor based on your preferences. Few parameters you can consider are the years of experience, qualification, languages they speak, hospitals they work in, and the location they are based out of.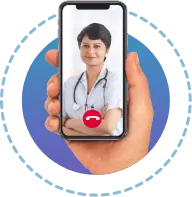 Talk to a doctor online
Consult a doctor online either through chat, audio call, or video call and address your health problems. Apart from medical advice, the doctor will also give lifestyle tips for your condition, guidelines on COVID-19 Home care, or guidelines on COVID-19 treatment and share a prescription.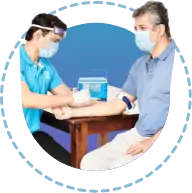 Book Lab Tests online
Get any lab test done, from the safety & comfort of your home. Your lab reports will be available to you on the app and a top doctor will analyse them, for free.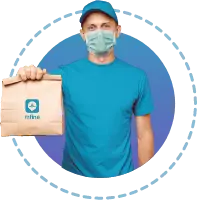 Buy medicines online
You can buy medicines online through our app and get them delivered to your doorstep on the same day, all without you having to step out of home.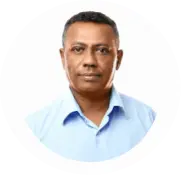 The process is smooth, reminders are timely, the preliminaries are professional and the consultation is thorough and thoughtful. Overall it's been a very pleasant experience.
~ Ranjit K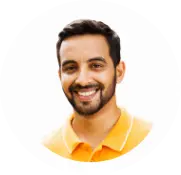 This app is a godsend. My daughter was having an allergic reaction at midnight, but our building was sealed due to positive cases here, so we were hesitant to go outside. Through MFine, we got a video consultation with the doctor right away. He prescribed some medicines and my daughter is better now. Many thanks!
~ Bhupendra M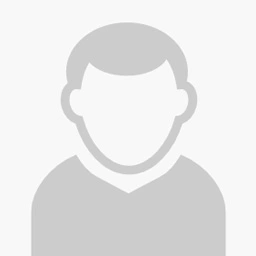 It is a very good app. I live in a remote area, and the nearest specialist is 200kms away. And given the pandemic situation, it's riskier to go out. So, I consulted online on MFine and the experience has been superb! Thank you so much MFine.
~ Krishna P
An online doctor consultation happens over an online doctor chat, call, or video call. This enables you to talk to doctors online without having to search or locate a clinic or hospital near you. You can now opt for an online medical consultation by simply selecting a doctor from various specialties from the comfort of your home, without dealing with the hassle of waiting in traffic or long queues.
The steps to talk to a doctor online are simple
Contact us by visiting our website or downloading the

MFine app for doctor consultation

Choose your symptoms or select a specialist doctor to consult. You can even

consult a general physician

who can understand your condition better

Book doctor appointment online

and a specialist will get in touch with you immediately 

Ask a doctor online

about your symptoms, problems, condition, medication, and more during your consultation 

Online doctor consultation

at MFine may require you to submit previous medical records, lab results, etc. so the doctor can better understand your condition

Post the teleconsultation, you can get follow-ups with your doctor

You can also order medicines online from the MFine app

You can also get lab tests done at home

If you are aware of your condition, you should consult with a doctor of the speciality your condition falls under. For example, if you suffer from back pain or fracture, you should see an orthopedician . If you suffer from irregular periods, you should consult a gynecologist. But if you are unable to understand your symptoms, it will be best to consult doctor online such as a general physician. They will assess your symptoms and diagnose the problem and may refer you to another specialist if needed.
You can also consult doctors online if you simply require a second opinion/ recommendations. For instance, if you need a second opinion for your child's vaccination schedule, you should consult a pediatrician who can provide you with a complete vaccination chart to follow. If you require a recommendation for your baby's diet, you should consult a pediatric-dietitian who can provide you with a personalized Indian baby food chart that caters to your child's nutritional needs!
Yes, you can avail online consultation with a doctor of your choice. With multiple doctors in various specialties and cities, you can select a doctor based on their profile. You can read about their years of experience, the hospital they work at, and more, on their page. You can also check the proximity of the doctor to your location in case you would like a quick consultation before seeing them for a physical checkup. With MFine, you can always rest assured that youronline medical consultation promises quality care and hospitality. 
After your online medical consultation, your doctor may prescribe you with medicines needed to recover your health. To get a complete and accurate diagnosis of your condition, the doctor may also recommend you to take tests and health check-ups for specific conditions like thyroid, diabetes, PCOD, liver, and kidney function. MFine takes qualification and relevant experience into consideration before partnering with doctors online to provide you with valid prescriptions and expert medical advice. 
With MFine, you can consult doctor online without having to worry about privacy. We ensure that your interaction with a doctor online remains confidential. Your medical history, diagnosis results, and records will also be stored in a safe and secure database.