Blood Tests from the comfort of your home
Click to Set Location
Frequently Booked Lab Tests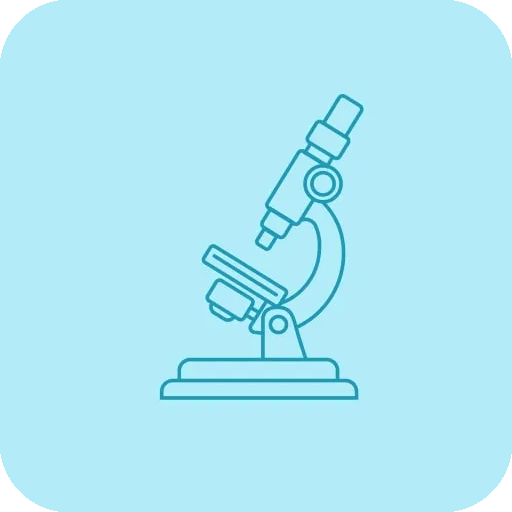 Complete Blood Count Test (CBC)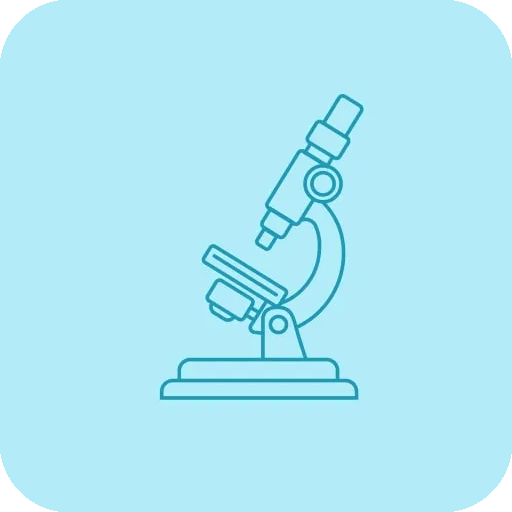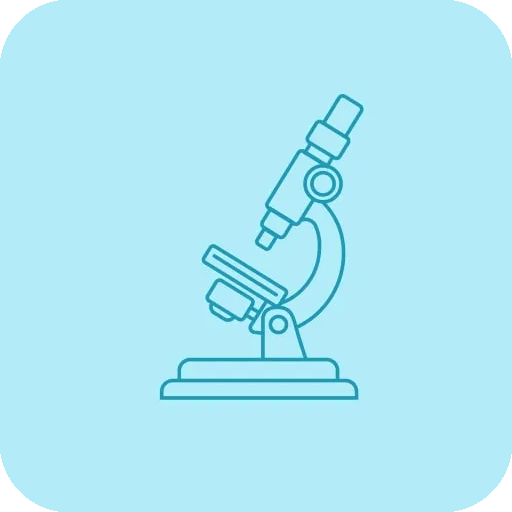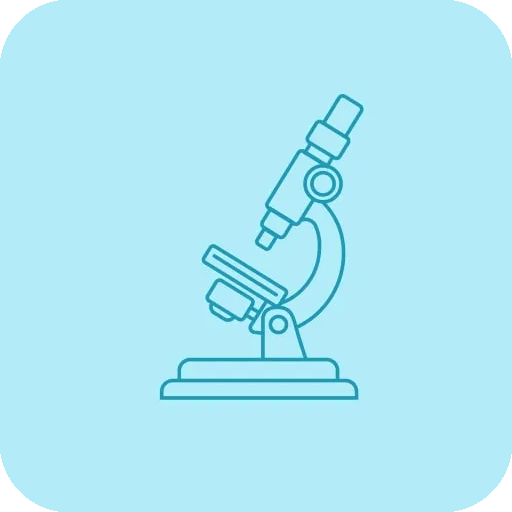 Why book a lab test through MFine?
Sample collection at home
Reports delivered in 12 hrs*
Doctor Consultations available to review reports
Recommended Full Body Checks
85 TESTS
Ayushman Advanced Health Check
Diabetes,Cholesterol & more
64 TESTS
Ayushman Basic Health Check
Thyroid, CBC & more
82 TESTS
Ayushman Complete Health Check
Diabetes profile, Liver function test, lipid profile & more
75 TESTS
Ayushman Vital Health Check
Diabetes profile, Liver function test, lipid profile & more
Easy Steps To Book A Lab Test
Search for a Lab Test
Add your address & select the lab test
NABL Accredited Labs
Select your preferred lab partner for the test
Book a Slot
Book your preferred time for sample collection
Doctor Consultations
Available to review reports
Post your consultation, you can also avail our other services
Consult a doctor
Order medicines online
Book x-rays or scans
Join our care programs
Get Digitised Reports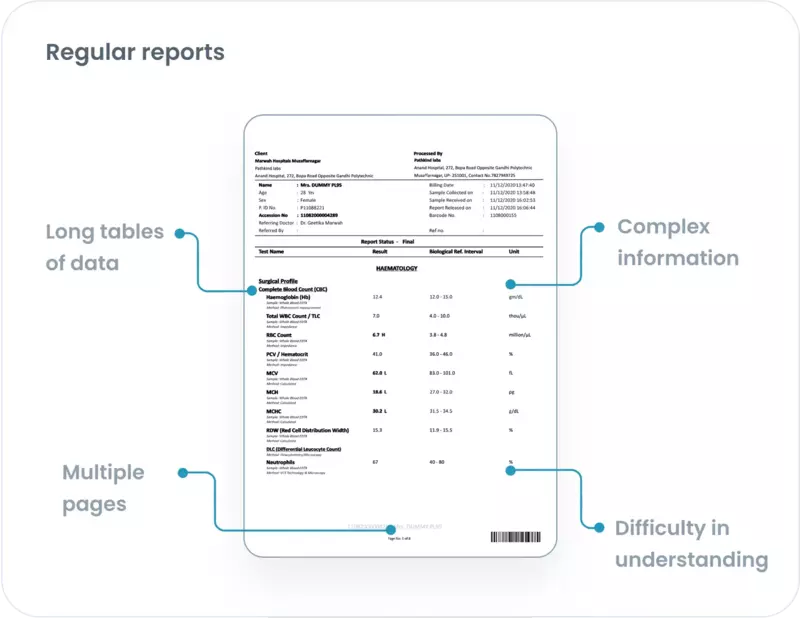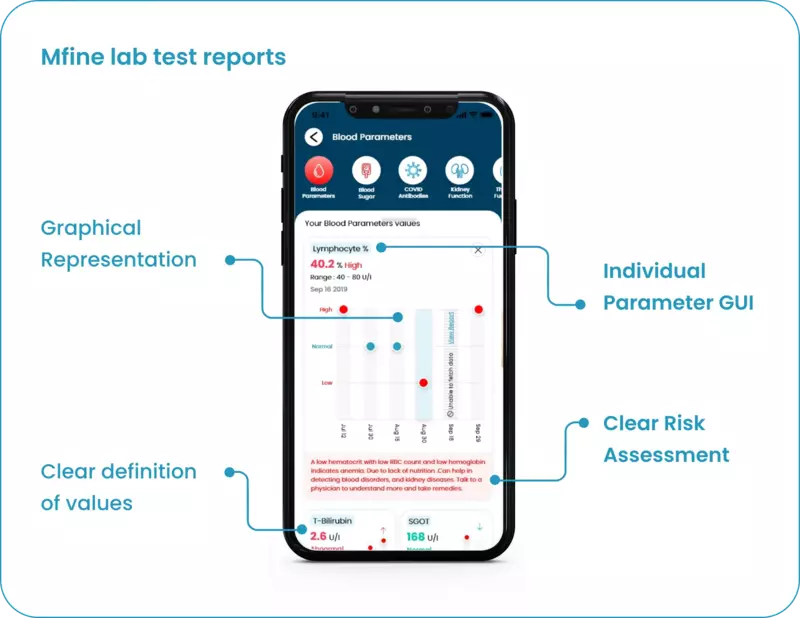 Our Services Extend Beyond Consultations, Lab Tests & Scans
BP Monitor
Check your BP in just 30 seconds
Spo2 Tracker
Track your oxygen saturation level with just a tap
Heart Rate Monitor
Monitor heart rate levels to check for signs of abnormalities
Period Tracker
Track period and ovulation accurately.
What our users say?
I booked an advanced full-body health check for my father. The sample was collected from our home on time. Also, the lab technician maintained complete hygiene. Will definitely recommend MFine.
Frequently Asked Questions
Are lab tests accurate?
Lab tests are more reliable when used in conjunction with your past medical and family history and a physical exam.
How is the blood sample collected?
The blood sample is collected from a vein in your arm. The collected blood sample is then stored in a test tube and sent to a lab for further analysis.
Is a doctor's prescription required for a blood test?
Usually, a doctor's prescription is not required. However, you should consult your doctor before taking any test.
Is fasting required for a blood test?
Depending on the blood test, you may or may not require fasting. Consult your doctor if you need to fast overnight.
How long does it take to get my blood report?
Your reports will be available on the MFine app for download within the next 12-24 hours.
Can a blood test detect cancer?
Blood tests cannot definitively tell if you have cancer. Your doctor may prescribe additional tests to diagnose the same.
Can blood tests diagnose specific conditions like heart, liver, and kidney problems?
A blood test may provide clues. However, initial results that are abnormal are usually followed by additional tests to confirm if you have a medical condition.