Prevent, Treat, and Glow: Managing Skin Issues in Indian Women
Dr. Howard once said, "Healthy skin is a reflection of overall wellness." However, Indian women face skin problems for many reasons. These skin issues have become a common concern among women. The climate conditions and culture of India make certain skin conditions even more common. In this guide, we will look into the various skin problems in Indian women and how to deal with them.
Your skin is your first impression and also a confidence booster. But, as said, nobody is perfect; neither is your skin. Your skin can have imperfections, and that's alright. We can work on improving the tone of your skin and dealing with these skin issues effectively. Remember, if you face challenges with your skin, you are not alone in this journey. With the right treatment from experts, information, and care, you can see wonders in your skin. You need to consistently follow the remedies to achieve healthier and glowing skin.
Every woman is different, and accordingly, skin issues are also different. These problems can vary from mild to severe complications. So, we will discuss some of the types of skin problems on the face that Indian women encounter. We will also look into the causes, symptoms, risk factors, diagnosis, & treatment, and prevention of the same. Make sure to read till the end to get some tips and tricks for healthy skin.
Consult with the best doctors city right now
Chapter 1: 10 Types of Skin Problems in Indian Women
Indian women go through a lot of skin issues due to a lot of factors. Let us see and discuss the common types of skin problems in Indian women and their symptoms, causes and treatment for the same.
1) Acne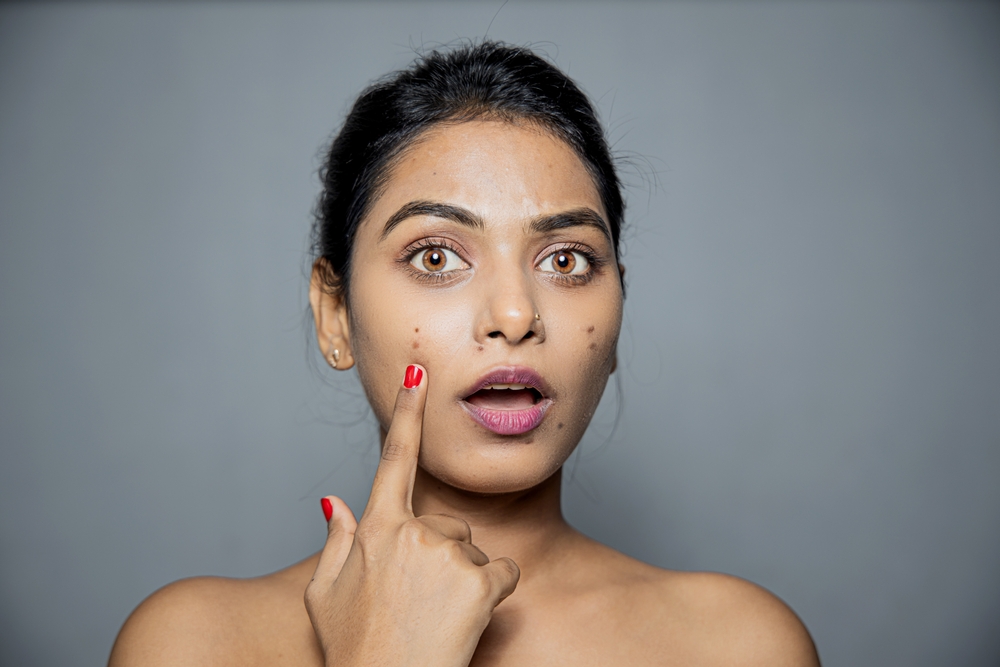 A follicle is the opening of each pore in your skin. A hair and an oil-producing sebaceous gland make up the follicle. Sebum (oil), which is released by the oil gland, passes through the pore and onto your skin before moving up your hair. Your skin stays soft and moisturized because of sebum. Acne may develop as a result of one or more errors during this lubricating process. This is one of the most common types of skin problems on the face.
Types Of Acne
There are variations in the type of acne and pimples. Such as:

Open Comedones (Blackheads):

These are small, dark spots with open pores.

Blackheads

result from the clogging of hair follicles with a mixture of dead skin cells, oil, and bacteria. When this material is exposed to air, it oxidizes and turns dark in color, giving the characteristic appearance.

Closed Comedones (Whiteheads):

Closed comedones are small, flesh-colored bumps. They occur when hair follicles become clogged with a similar mixture of oil, dead skin cells, and bacteria, but the pore remains closed. Whiteheads don't expose their contents to the surface and do not darken with oxidation, resulting in a white or flesh-colored appearance.

Papules

: These are small, solid, raised pimples that can be pink or red. They result from inflammation and infection of the hair follicles and are often sensitive to touch. Unlike some other lesions, papules do not contain pus.

Pustules:

Pustules are similar to papules but have a white or yellow head at the top. They contain pus, which consists of white blood cells and bacteria. The presence of pus is a sign of an inflammatory response.

Nodules:

Nodules are large, painful, solid lumps located beneath the skin's surface. They result from deep inflammation of hair follicles and are often hard to the touch. Nodules can persist for an extended period and may leave behind significant scarring.

Cysts

: Cysts are deep-seated, painful, and filled with pus. These are among the most severe acne lesions and can result in substantial scarring. Cysts often require medical intervention for treatment and prevention of long-term scarring.

To assess the severity of acne, dermatologists often use grading systems. One commonly used scale is the Global Acne Grading System (GAGS), which categorizes acne into different levels of severity:
Grade 1 – Mild:

Few comedones (blackheads and whiteheads)

Rare papules and pustules

Minimal or no scarring

Grade 2 – Moderate:
More comedones

More frequent papules and pustules

Limited scarring
Grade 3 – Moderately Severe:
Numerous comedones

Numerous papules and pustules

Scarring is more evident
Grade 4 – Severe:
Widespread comedones

Widespread papules and pustules

Significant scarring and possibly cysts
Causes Of Acne
Some of the reasons for acne formation are:
Pores of the skin get blocked with oil, bacteria or dead skin,

Your follicles produce too much oil

Dead skin cells accumulate in your pores

Bacteria build up in your pores

Risk Factors
Some of the risk factors that contribute to acne are:
Pregnancy or puberty-related hormonal changes

Various endocrine disorders, including polycystic ovarian syndrome (PCOS)

Smoking

Lack of sleep, anxiety, and stress, 

Certain cleansers, creams, moisturizers, and other cosmetics high in oil, or comedogenic

Medications such as lithium, certain hormonal birth control, anticonvulsants, and steroids.
Diagnosis
If you think you have acne, the recommended step would be to see a certified dermatologist for a diagnosis. A dermatologist can diagnose you based on an examination of your skin. To create a treatment strategy that is effective for you, they can assist in determining the sorts of lesions and their severity.
Treatment
The doctor's recommended treatment plan is based on the patient's age, the severity of the condition, and the type of acne. Combining topical creams and oral medications is common practice. To avoid specific allergies and adverse effects, as well as to exercise caution when pregnant, one should only ever use such oral medications without a doctor's advice. 
The majority of common topical creams are retinoid-based, meaning they are derivatives of vitamin A. Salicylic acid, which has antibacterial qualities, and topical antibiotics are also used. Experts advise oral contraceptives when hormonal imbalance is the cause of acne.
Acne-Prone Skin In Urban Areas
Pollution and stress in urban regions, such as Bangalore, Delhi, Mumbai, etc can aggravate acne-prone skin conditions and cause recurrent breakouts.
How To Prevent Acne?
Cleanse Your Skin:

Use a gentle, non-comedogenic cleanser to wash your face twice a day, in the morning and before bedtime. Avoid over-cleansing, as this can strip your skin of its natural oils and worsen acne.

Exfoliate Regularly:

Exfoliation helps remove dead skin cells that can clog pores. Use a mild exfoliant 1-2 times per week. Avoid harsh scrubs, which can irritate the skin.

Moisturize:

Use an oil-free, non-comedogenic moisturizer to keep your skin hydrated without clogging pores.

Sun Protection:

Apply a broad-spectrum sunscreen with SPF 30 or higher to protect your skin from harmful UV rays. Sunburn can aggravate acne.

Healthy Diet:

Consume a balanced diet rich in fruits, vegetables, whole grains, and lean proteins.

Limit high-glycemic foods (sugary, processed, and refined foods), which may contribute to acne. Stay hydrated by drinking plenty of water.

Avoid Touching Your Face:

Refrain from touching your face, as your hands can transfer bacteria and oils to your skin.

Minimize Makeup: Choose makeup labeled as "non-comedogenic" to reduce the risk of clogging pores. Remove makeup before bedtime and clean your makeup brushes regularly.

Manage Stress:

Stress

can worsen acne. Practice stress-reduction techniques like meditation, yoga, or deep breathing exercises.

Regular Exercise:

Physical activity promotes good blood circulation and can help maintain healthy skin. Shower after exercise to remove sweat and oil buildup.

Sleep Well:

Get 7-9 hours of

quality sleep

each night to support skin health and overall well-being.

Be Cautious with Hair Products:

Hair products like gels, pomades, and hairsprays can transfer to your skin and worsen acne. Keep these products away from your face.

Wash Pillowcases and Bedding:

Change and wash your pillowcases and sheets regularly to prevent the buildup of oils and bacteria.

Acne-Friendly Skincare Products:

Consider over-the-counter acne products containing ingredients like benzoyl peroxide, salicylic acid, or alpha hydroxy acids. Consult a dermatologist for guidance
2) Hyperpigmentation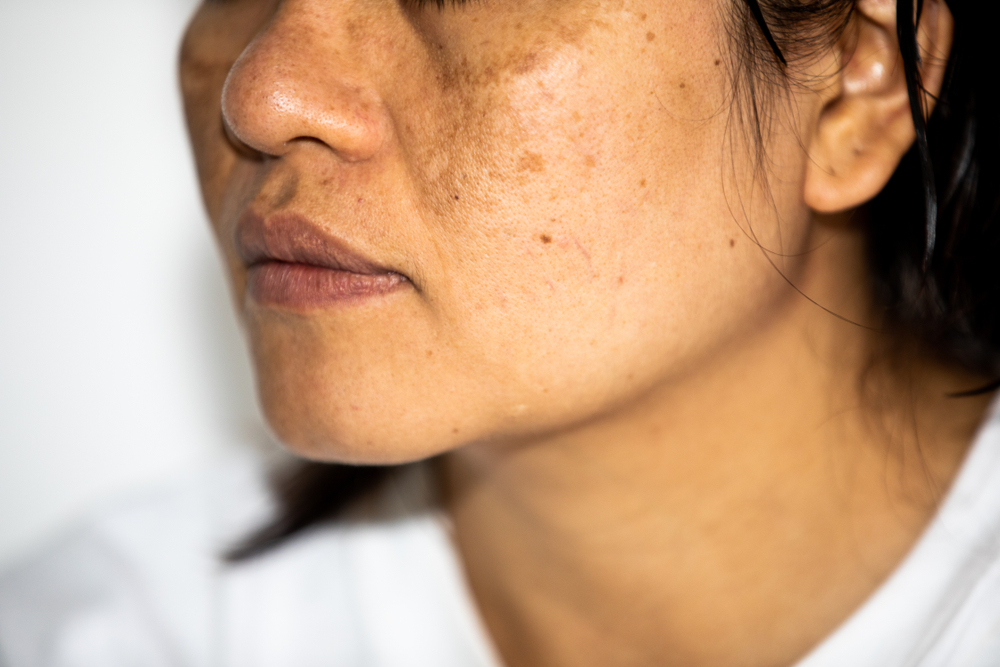 This is another one of the most common types of skin problems in Indian women. In this case, the skin becomes darker in colour than the normal surrounding skin colour. This darkening happens when deposits of melanin, the brown pigment responsible for producing normal skin colour, build up in the skin. Hyperpigmentation can occur in small patches, cover larger areas or affect the entire body. However, this is usually harmless.
Types Of Hyperpigmentation
Some of the common types of hyperpigmentation are:
Melasma:

Melasma

refers to the brown to grey-brown patches on the face. The most common areas for it to appear are the forehead, above the top lip, chin, nose bridge, and cheeks. Melasma frequently develops during pregnancy. It also has an impact on hormone- and oral contraceptive-using women.

Sunspots:

Sunspots are tiny hyperpigmented regions that are usually not harmful. They come on by years of sun exposure, which causes melanocytes, the skin's pigment-producing cells, to create more pigment in a tiny, concentrated area. They are also called liver spots or solar lentigines.

Post-inflammatory hyperpigmentation:

Post-inflammatory hyperpigmentation, also known as hypermelanosis, is the outcome of excessive melanin production. Also, due to abnormal melanin deposition in the dermis or epidermis after inflammation. The generation of melanin in the epidermis is increased by inflammatory mediator-induced melanocyte hypertrophy and activity. This can also be caused by some injury to the skin.
Symptoms Of Hyperpigmentation

Some of the common symptoms of hyperpigmentation include:

Darkened areas on the skin

Discoloured patches on the skin caused by injury

More inflammation leads to more discoloration which might increase the size of the inflammation
Causes Of Hyperpigmentation
Some of the causes of hyperpigmentation are:
Excess production of melanin

Side effects of certain medications such as

chemotherapy

drugs

Hormonal changes during pregnancy

Excessive sun exposure

Risk Factors
Some of the risk factors that contribute to hyperpigmentation are:
Oral contraceptive use or pregnancy, as observed with melasma, 

Medications that make you more sensitive to sunlight, 

Skin trauma like a cut or severe burn injury

Sun exposure

Diagnosis
A dermatologist can diagnose the reasons for your hyperpigmentation. To ascertain the cause, they will examine you physically and ask you about your medical history. A skin biopsy may help in some circumstances to identify the cause.
Treatment
Some forms of hyperpigmentation can be managed with topical prescription medicine. Typically, this prescription contains hydroquinone, a skin lightener. However, it is important to apply topical hydroquinone while under the supervision of a dermatologist so that they can properly instruct you on how to do so without experiencing any negative side effects. 
Hyperpigmentation In East and West India
People in Kolkata, West Bengal, Assam, Bihar, Pune, Gujarat, Orissa, etc. are more prone to hyperpigmentation due to the hot weather in these places.
How To Prevent Hyperpigmentation?
Use sunscreen with an SPF of at least 30 or above

Wear hats or clothing that blocks sunlight 

Avoid exposure to the sun 
3) Dry Skin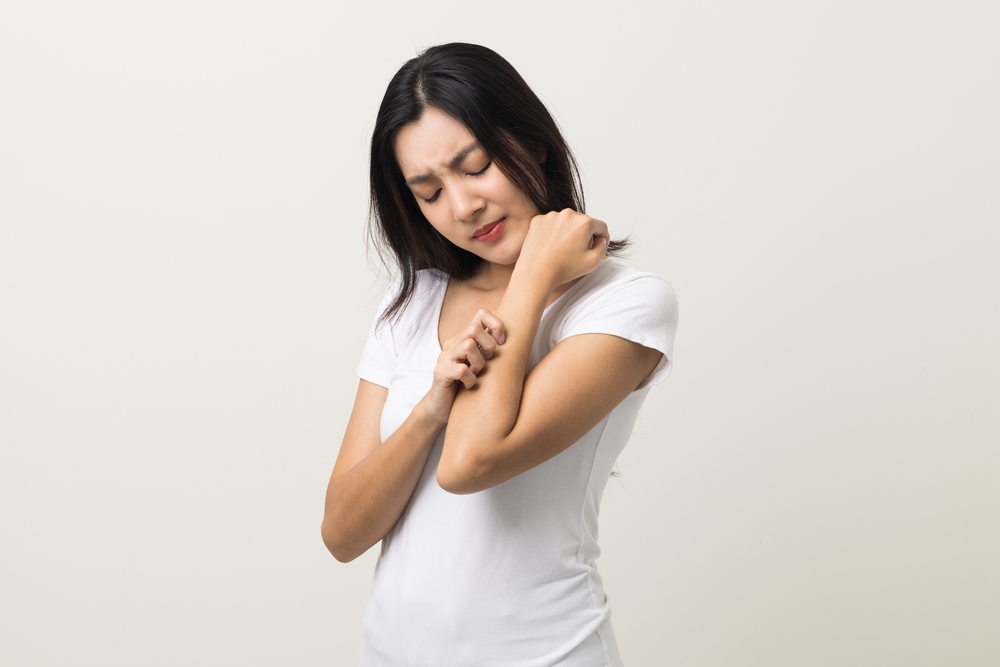 Dry skin, also known as xerosis, is a common skin condition characterized by a lack of moisture in the skin. It can affect anyone but is more prevalent during certain seasons or in individuals with specific risk factors. Understanding the types, causes, risk factors, diagnosis, and treatment of dry skin is crucial for effective management and maintaining healthy skin.
Types of Dry Skin:
Asteatotic Dermatitis:

This form of dry skin appears as fine cracks on the surface of the skin, often referred to as "winter itch."

Xerotic Eczema:

Xerotic eczema is characterized by dry, itchy, and inflamed skin, primarily affecting the legs and arms.

Ichthyosis:

Ichthyosis is a genetic condition leading to scaly and dry skin, sometimes referred to as "fish scale" skin.

Symptoms Of Dry Skin:
Some of the common symptoms of dry skin include:
Flakiness

Itchiness

Tightness

Redness

Cracking

Rough Texture

Sensitivity

Fine Lines

Dull Appearance

Bleeding (in severe cases)
Causes Of Dry Skin:
Several factors can contribute to dry skin, including:
Environmental Factors:

Cold and dry weather, low humidity, and excessive exposure to the sun or wind can lead to skin dryness.

Age:

As people age, the skin's natural oil production decreases, making it more prone to dryness.

Harsh Soaps and Cleansers:

Using harsh soaps and frequent bathing can strip the skin of its natural oils.

Hot Showers or Baths:

Prolonged exposure to hot water can deplete the skin's moisture.

Medical Conditions:

Certain medical conditions like eczema, psoriasis, and thyroid disorders can cause or exacerbate dry skin.
Risk Factors
Family history of dry skin or related skin conditions.

Occupations that require frequent hand washing or exposure to harsh chemicals.

Use of medications that can dry out the skin.

Prolonged immersion in water (e.g., swimming, frequent handwashing).

Diagnosis
Diagnosing dry skin is often straightforward based on the appearance and feel of the skin. A dermatologist may examine the affected areas to rule out underlying skin conditions or diseases.
Treatment
Lifestyle and Skincare

Use gentle, moisturizing soaps and cleansers

Limit hot showers and opt for warm water

Apply moisturizers immediately after bathing

Use a Humidifier


Dry Skin in Northern and Western India
The chilled, dry winters in Northern states such as Delhi and Punjab can aggravate dry skin issues, causing flakiness, irritation, and redness.
Similarly, arid desert temperatures in western India like Rajasthan and Gujarat can also cause dry skin, particularly during the hot and dry summer.
How To Prevent Dry Skin?
Avoid using hot water when bathing 

Limit the length of your shower to 10 minutes 

Use moisturizing soap when bathing 

Apply moisturizer right away after a shower

Pat rather than rub damp skin dry with a soft towel

Try not to scratch or rub dry skin regions

Use a humidifier in your house

Drink lots of water

Adjust your

skincare routine

as your doctor instructs.
4) Oily Skin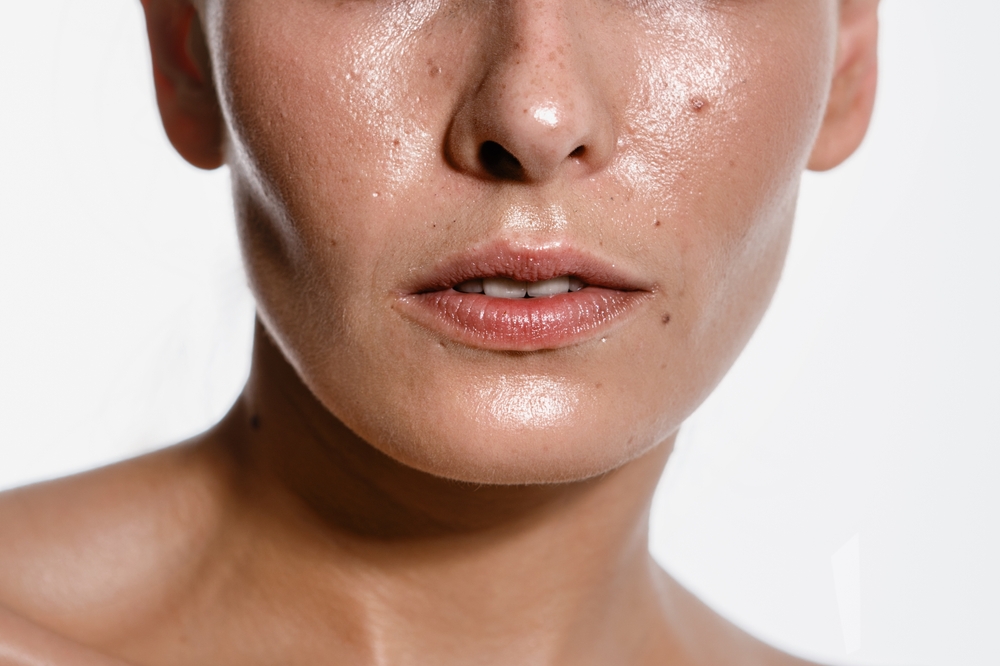 Sebaceous glands in the skin produce excessive amounts of sebum, which results in oily skin. Sebum is the waxy, lubricant material that keeps the skin hydrated and protected. The health of the skin depends on sebum. However, excessive sebum can result in oily skin, clogged pores, and acne.
Symptoms Of Oily Skin
Some of the common symptoms of oily skin include:
Shiny Appearance

Enlarged Pores

Acne and Blackheads

Greasy Feel

Uneven Skin Texture

Increased Shine Throughout the Day

Excess Sweat
Causes of Oily Skin
Some of the causes of oily skin are:
Stress

Humidity

Genetics

Hormonal imbalance

Certain medications 

Wrong skincare and makeup products
Oily Skin In Southern and Eastern India
The hot and humid weather in southern states such as Kerala and Tamil Nadu can frequently cause excessive oil production, which can cause problems including acne, blackheads, and enlarged pores.
Similar to the South, Eastern India's high humidity levels can contribute to oily skin issues including acne and blocked pores. Examples of these regions include West Bengal and Odisha.
Home Remedies On How To Prevent Oily Skin
Use a gentle, oil-free cleanser

Apply a non-comedogenic moisturizer

Use oil-absorbing makeup products

Avoid harsh or alcohol-based toners

Stay hydrated and maintain a balanced diet

Use blotting papers to manage shine

Consider over-the-counter or prescription treatments

Avoid touching your face with your hands

Use a clay mask once a week

Consult a dermatologist for personalized solutions
5) Cold Sores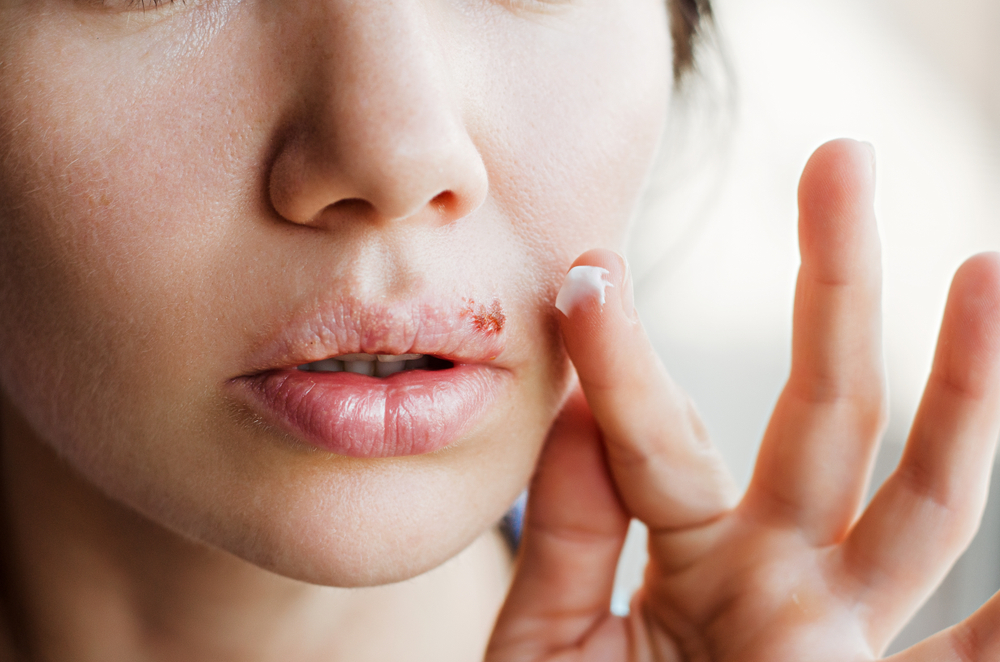 Cold sores are another common skin problem in Indian women. They are red, fluid-filled blisters that can appear on the face in other places besides the mouth. They are brought on by the type 1 of the herpes simplex virus. Patches of cold sores are the typical shape. They could last for up to two weeks. These are also known as fever blisters.
Symptoms Of Cold Sores
Some of the common symptoms of cold sores include:
Tingling or Itching: Often, a tingling or itching sensation precedes the appearance of a cold sore.
Small Blisters: These blisters are filled with clear fluid and can be painful.
Ulcers: The blisters eventually break, leaving open sores that can be painful, especially when eating or drinking.
Scabbing: Cold sores usually form a scab before healing.
Burning Sensation: A burning sensation may accompany the sores.
Swelling and Redness: The area around the sores can become swollen and red.
Causes Of Cold Sores
Cold sores are primarily caused by the herpes simplex virus, which is highly contagious. The virus is easily transmitted through direct contact with a cold sore or through contact with oral secretions from an infected person, even when they don't have visible sores.
Risk Factors
HSV Infection:

Having a prior HSV infection, either oral (HSV-1) or genital (HSV-2), increases the risk of cold sores.

Stress:

Emotional or physical stress can trigger an outbreak.

Exposure to Sunlight:

Prolonged sun exposure can trigger cold sores in some individuals.

Fever or Illness:

Having a fever or being in poor health can lead to an outbreak.

Menstruation:

Some people experience cold sores during their menstrual cycle.

Weak Immune System:

Conditions that weaken the immune system, such as HIV/AIDS, can increase the likelihood of cold sore outbreaks.

Treatment
Antiviral Medications: Prescription antiviral medications can help reduce the duration and severity of cold sore outbreaks.
Topical Creams: Over-the-counter creams can provide relief from pain and itching.
Keep the Area Clean: Gently cleanse the area and keep it dry to prevent infection.
Pain Relievers: Over-the-counter pain relievers can help manage discomfort.
Avoid Triggers: Identify and avoid triggers like stress or sun exposure.
Keep Lips Moist: Use lip balm to prevent dry, cracked lips.
Avoid Close Contact: Refrain from kissing or sharing items that may come into contact with the sore.
Don't Pick at Sores: Picking at cold sores can slow down healing and increase the risk of infection.

Consult

Dermatologist

How To Prevent Cold Sores?
Avoid Close Contact: Avoid kissing or sharing items that may have come into contact with someone's cold sore.
Use Sunscreen: Apply lip balm with sunscreen to protect your lips from sun exposure.
Stress Management: Practice stress-reduction techniques to minimize outbreaks.
Healthy Lifestyle: Maintain a strong immune system through a balanced diet, regular exercise, and adequate sleep.
Antiviral Medications: For recurrent or severe outbreaks, consult a Dermatologist for antiviral medications to reduce the frequency and severity of cold sores.

6) Premature Skin Aging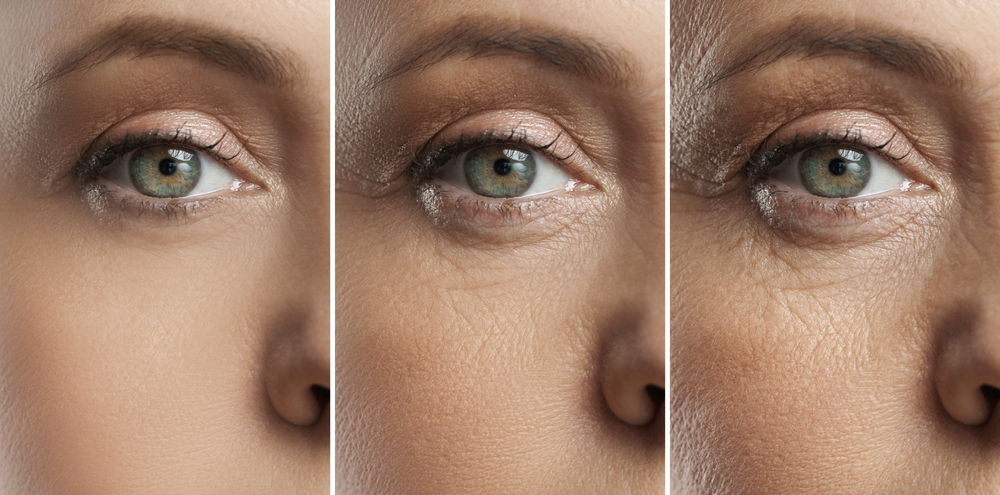 Our bodies naturally age with time. Premature aging is when the effects of getting older begin to reveal themselves too soon. It is when your physical appearance is older than your real age.
Symptoms of Premature Skin Aging
Wrinkles and Fine Lines: The development of wrinkles and fine lines, especially around the eyes (crow's feet), mouth, and forehead.
Sagging Skin: Loss of skin elasticity, leading to sagging, particularly noticeable in the neck and jawline.
Uneven Skin Tone: Irregular pigmentation, such as dark spots (age spots) or redness, resulting in an uneven skin tone.
Dull and Lackluster Complexion: The skin may lose its natural radiance and appear dull and tired.
Dryness: Dry and flaky skin due to reduced moisture retention.
Thinning Skin: Skin thinning, making blood vessels more visible and increasing susceptibility to bruising.
Age Spots: Brown or grayish spots on the skin, commonly caused by sun exposure.
Premature Graying: Developing gray or white hair earlier than expected.
Thinning or Hair Loss: Hair loss or thinning, including receding hairlines or bald spots.
Brittle Hair: Hair becomes dry, brittle, and prone to breakage.
Change in Hair Texture: Changes in hair texture, such as coarser or finer hair.
Reduced Hair Growth: Slower hair growth and delayed hair regrowth after hair loss.
Scalp Issues: Conditions like dandruff or an itchy scalp may worsen with premature aging.
Causes of Premature Skin Aging
Some of the common causes of premature aging include:
Excess sun exposure

Smoking

Unhealthy eating habits

Alcohol

Lack of sleep

Stress
How To Prevent Premature Skin Aging?

Avoid excess sun exposure. Use sunscreen daily to shield your skin from harmful UV radiation. Wear protective clothing and hats when outdoors.

Make sure to eat healthy fruits and vegetables that are good for the skin

Get quality sleep

Practice yoga and meditation to remain stress-free

Restrict alcohol and smoking

Exercise regularly
7) Sunburn Blisters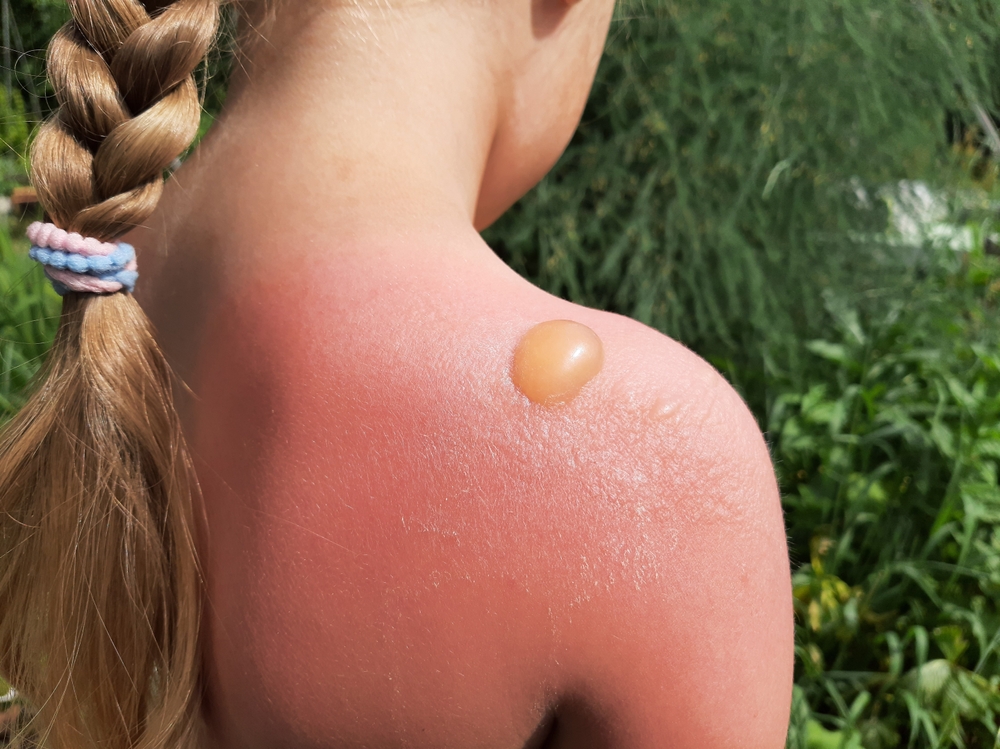 On skin that has been severely burnt, tiny, white lumps packed with fluid are formed called sunburn blisters. The skin around the affected area may be red and slightly puffy. They might itch so badly that touching them hurts.
How Are Sun Blisters Diagnosed?
Blisters from a sunburn can be identified and treated by a dermatologist. Usually, a sunburn blister can be identified by a doctor just by looking at it. They'll enquire about your exposure to the sun's rays and whether you utilized any sunscreen.
How Are Sun Blisters Treated? 
Get enough liquids. Sunburns will cause you to get dehydrated, which may stop the blisters from healing.

To remove some of the heat from your skin, apply cold, moist compresses to the blisters.

On the burn, use aloe-containing moisturizer. The blisters will heal more quickly due to the dampness.

Do not pop or pick at the blisters. This significantly increases the risk of infection and can harm the skin, which may result in scars.

Ibuprofen (Advil) can help with severe discomfort 

Prior to the blisters healing, stay out of the sun.
8) Rosacea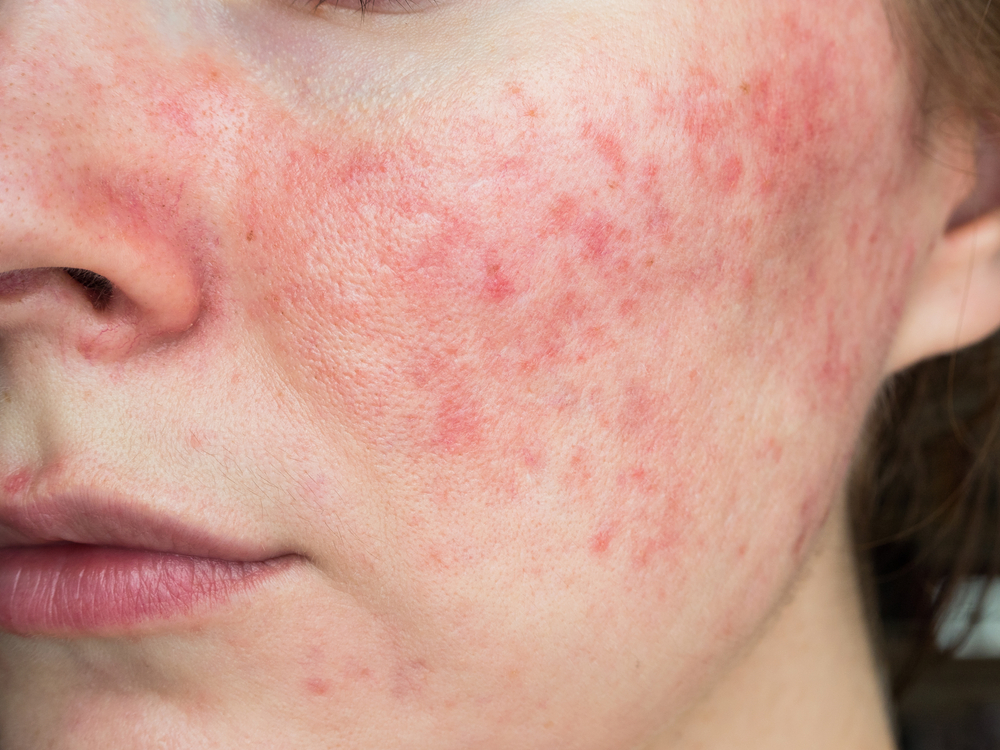 Rosacea is a chronic skin condition that primarily affects the face. It is characterized by facial redness, visible blood vessels, and, in some cases, the development of pimple-like bumps. Rosacea typically occurs in episodes, with periods of flare-ups followed by remission. It is a common condition but often misunderstood.
Types Of Rosacea
Some of the common types of rosacea are:
Subtype one: Rosacea of the first subtype, sometimes called erythematotelangiectatic rosacea (ETR), is characterized by facial redness, flushing, and visible blood vessels.
Symptoms of Rosacea ETR
Some of the common symptoms of rosacea ETR are:
Facial redness, often resembling a flush.

Visible blood vessels (telangiectasia) on the cheeks and nose.

Sensitivity to various triggers, like sunlight or temperature changes.

A burning or stinging sensation.

Dry, rough, or swollen skin.

In some cases, eye irritation or dryness.

Subtype two: The second subtype of rosacea, papulopustular (or acne) rosacea, is linked to outbreaks that resemble acne and frequently affects middle-aged women.
Symptoms of Acne Rosacea

Some of the common symptoms of acne rosacea are:
Redness and swelling of the face.

Acne-like breakouts, often with papules (red bumps) and pustules (pimples).

Flushing or blushing easily.

Visible blood vessels (telangiectasia).

Oily or sensitive skin.

Potential eye symptoms, such as dryness or irritation.
Subtype three: Rhinophyma, a rare variation of subtype three, is characterized by the thickening of the skin of your nose.
Symptoms Of Rhinophyma
Thickened, bumpy skin, usually on the nose (rhinophyma) but possibly on other areas like the chin, forehead, or ears.

Enlarged pores.

Irregular, bulbous appearance of the affected area.

Visible blood vessels (telangiectasia).

Oily skin.

Rarely, other symptoms like eye issues.
Subtype four: Ocular rosacea is subtype 4 and has symptoms that are primarily present around the eyes.
Symptoms Of Ocular Rosacea
Some of the common symptoms of ocular rosacea include:
Watery eyes

Redness of eyes

Burning or stinging sensation in the eyes

Dry, itchy eyes

Eyes that are sensitive to light

Diminished vision

Inflammation or redness of the eyelids.
Causes Of Rosacea
Rosacea runs in families. Many people who get rosacea have family members who have rosacea. It is possible that people inherit genes for rosacea.
The immune system may play a role. Scientists found that most people with acne-like rosacea react to a bacterium (singular for bacteria) called bacillus oleronius. This reaction causes their immune system to overreact. Scientists still do not know whether this can cause rosacea.
A bug that causes infections in the intestines may play a role. This bug, H pylori, is common in people who have rosacea. Scientists cannot prove that H pylori can cause rosacea. Many people who do not have rosacea have an H pylori infection.
A mite that lives on everyone's skin, demodex, may play a role. This mite likes to live on the nose and cheeks, and this is where rosacea often appears. Many studies found that people with rosacea have large numbers of this mite on their skin. The problem is some people who do not have rosacea also have large numbers of this mite on their skin.
A protein that normally protects the skin from infection, cathelicidin, may cause redness and swelling. How the body processes this protein may determine whether a person gets rosacea.

Common triggers for Rosacea flare-ups

Sunlight

Stress

Heat

Alcohol, especially red wine

Spicy foods

Some skin and hair care products

Some makeup

Wind and cold

Some medicines

Exercise
Risk Factors For Rosacea
Some of the factors that contribute to rosacea are:
There are several things that will increase your risk of getting rosacea more than others. Between the ages of 30 and 50, rosacea frequently appears in adults.
Fair-skinned individuals with blond hair and blue eyes are likewise more likely to experience it. Additionally, rosacea has genetic roots. If rosacea runs in your family or you have Celtic or Scandinavian ancestry, you are more likely to have it.
Preventive tips
Use daily sun protection, including sunscreen and protective clothing.

Opt for gentle, non-irritating skincare products.

Be cautious with harsh weather conditions and protect your face.

Identify and avoid personal triggers, such as spicy foods or stress.

Consider dietary adjustments to manage your symptoms.

Manage stress through relaxation techniques like meditation or yoga.

Choose skincare products free of irritants and alcohol.

Limit alcohol and caffeine consumption.

Maintain a healthy lifestyle with a balanced diet, exercise, and adequate sleep.
9) Fine Lines and Wrinkles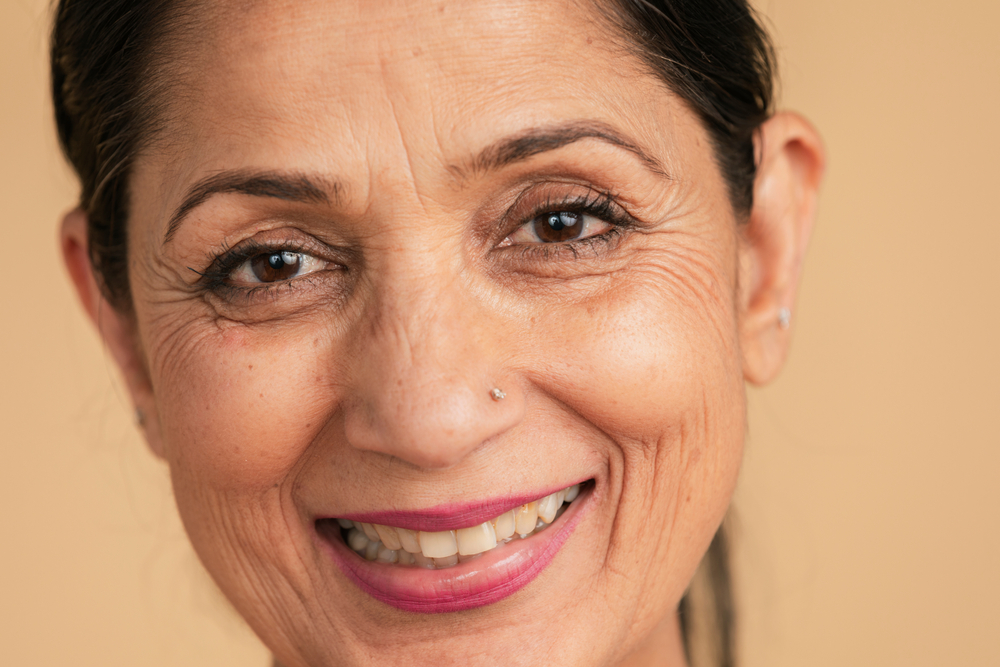 Your skin becomes less elastic as you get older. How early wrinkles and fine lines start to develop on a person's face depends on environmental factors including sun exposure and genetics.
Because of the thin skin and blood veins around your eyeball (the periorbital hollow), the skin surrounding your eyes is one area that is prone to exhibit early signs of aging. A common sign of aging is having wrinkles under your eyes.
Causes Of Fine Lines and Wrinkles
Some of the causes of fine lines and wrinkles are:
UV radiation

Smoking

Repetitive movements and expressions such as frowning, furrowed brows etc

Environmental factors such as wind, pollution, dry weather

Lifestyle Remedies
Practising facial exercises

treating allergies

Eating healthy food

Protection from sun exposure 

Reducing or quitting smoking

Getting enough sleep
10) Freckles
Small brown dots on your skin known as freckles are frequently found in sun-exposed areas. Freckles are generally not dangerous. They form due to the overproduction of melanin, which gives skin and hair their colours (pigmentation), Overall, UV light stimulation is the reason for freckles.
Types Of Freckles
Some of the common types of freckles include:
Ephelides:

These are the typical form of freckles that most people imagine. Sun exposure and sunburns cause these freckles to develop. They can develop on anyone who doesn't use sun protection. Your face, the palms of your hands, and the top of your body all exhibit them. People with lighter skin tones and hair colours tend to exhibit this type the most frequently.

Solar Lentigines:

Dark spots of skin known as solar lentigines appear on adults. This covers sunspots, age spots, and freckles. Both freckle kinds can have a similar appearance, but they differ in important respects, such as how they develop.

Treatment 
You'll lower your risk of getting dangerous freckles and are less likely to get freckles overall if you minimize your overall sun exposure. The shape, size, texture, and colour of freckles should be taken into consideration even if there aren't many risk factors for them. If your freckles seem unusual, think about visiting a doctor.
Chapter 2: When To See A Doctor?
You need to immediately see a dermatologist if you have frequent issues with your skin. Skin is the most important outfit that you will be wearing every day. Hence, it is essential to take utmost care of it. Prevention is better than cure. So, consult a doctor as soon as possible.
Chapter 3: Skincare Routine For All Skin Types
A simple skincare routine that suits all skin types normally involves four critical steps: cleaning, toning, moisturizing, and sun protection.
Cleansing:

Morning and Evening: Use a gentle, sulfate-free cleanser to cleanse your face. Gently rub down it onto damp skin, then rinse with lukewarm water. Pat your face dry with a smooth towel.

Toning:

Morning and Evening: Apply an alcohol-free, hydrating toner using a cotton pad or by lightly pressing it into your skin with easy arms. Toners help balance the pH of your pores and skin and prepare it for the subsequent steps.

Moisturizing:

Morning: Apply a lightweight, oil-free moisturizer to hydrate your skin. Look for a product with SPF to combine moisturizing and sun safety.

Evening: Apply a barely heavier, hydrating moisturizer to refill your skin's moisture whilst you sleep.

Sun Protection:

Morning: Apply a wide-spectrum sunscreen with at least SPF 30 or above with PA +++ every morning, even on cloudy days. Reapply all through the day, especially if you're spending extended intervals exterior.
Chapter 4: Frequently Asked Questions - FAQs
Q. How do I identify my rash?
Ans: To identify a rash, consider its appearance, location, pattern, and accompanying symptoms. Note any potential triggers or changes in your routine. If unsure, consult a healthcare professional for an accurate diagnosis.
Q. Why am I getting skin problems?
Ans: Skin problems can be caused by irritants, allergens, immune system issues, genetics, specific diseases, and genetic composition.
Q. How can I stop skin problems?
Ans: Start by following a gentle skincare routine that includes cleansing, moisturizing and sun protection. Choose products that match your skin type and issues. Regular sunscreen utility is essential to protect your skin from dangerous UV rays, that could lead to diverse skin problems, which include premature aging and skin cancers.
Q. How can I improve skin quality?
Ans: In addition to your skincare routine, maintain a healthy lifestyle. Eat healthy food rich in fruits, greens, and lean proteins, as these provide critical vitamins for skin health. Stay well-hydrated by drinking enough water throughout the day. Limit your intake of alcohol and caffeine, which could dehydrate your skin. Manage stress through rest techniques like yoga or meditation, as pressure can contribute to skin troubles. Lastly, do not forget to consult a dermatologist when you have precise skin issues or persistent problems.
Q. Are skin problems permanent?
Ans: Skin conditions include a wide range of symptoms and severity. They could be painless or painful, transient or long-lasting. Some have environmental causes, while others can have hereditary roots. Minor and potentially fatal skin disorders can also exist.
References
These were the common types of skin problems in Indian women. Remember, you are beautiful the way you are, However, as quoted by Erno Laszlo "Beautiful skin requires commitment, not a miracle." So if you have a chance to lead a healthy lifestyle and get glowy skin, do not let go of that chance.
Consult with the best doctors city right now