Skin & Hair
Last updated on 2021-02-26 20:50:26
10 Common Makeup Mistakes That Are Harming Your Skin
Dr. Abhishtita Mudunuri

5 Min Read
Beauty enthusiast or not, there's always this one question that often pops in our minds—Is makeup bad for skin? Truth be told, when you wear makeup, it more or less happens to stay on your face for about 12 hours or sometimes even more! So, no brownie points for guessing, good or bad, makeup does impact your skin. Hence, it is essential for you to know if you're investing in the right makeup products and if you're doing your skincare right.
Here are 10 common makeup mistakes women often make that can harm their skin—
1. Going to bed with makeup on
It is imperative to remove your entire makeup every night before you hit the bed. Not doing so results in clogged pores due to all the dirt and bacteria accumulated in your skin throughout the day. This dirt is from the environment, the substances in your skincare products, as well as from you touching your face often with hands that have been a host for dirt and bacteria as well.
2. Wetting your skin before removing makeup
When you apply water to your face and then apply your makeup remover, the latter gets diluted and it fails to break down the makeup particles. This means you're still left with unclean skin even though you may think you have followed a complete makeup-removal regimen.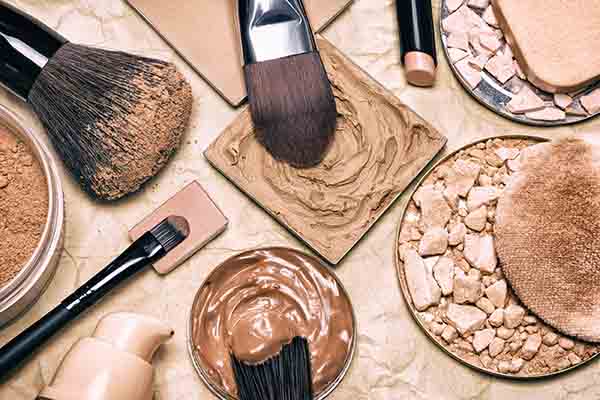 3. Thinking makeup is indeed bad for your skin so you don't need it
A lot of people believe that not wearing makeup means giving your skin the chance to 'breathe.' Well, the truth is, our skin doesn't have a respiratory system so for what it's worth, there's no such thing as 'letting your skin breathe.' On the contrary, the
right
makeup products like a BB cream, liquid or powder foundation, etc. give you protection from the UV rays of the sun, by giving your skin a shield in the form of that extra layer. However, the
right
makeup is the keyword here. In case you're confused about what kind of makeup will suit your skin type, you should
consult with a dermatologist
to guide you.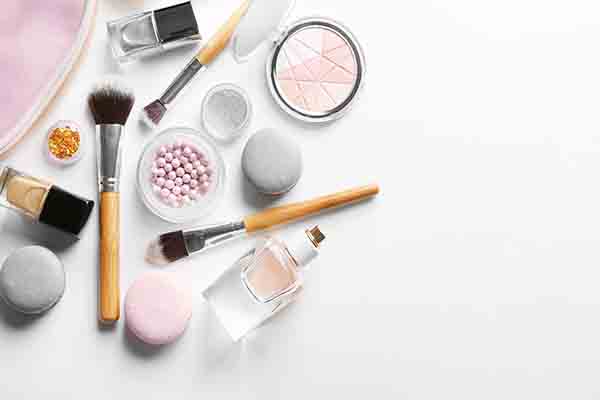 4. Using a ton of makeup products like primers, liquid foundations, cream-based highlighters, when you're prone to clogged pores
It's absolutely normal for you to wish for that flawless and poreless looking skin with extra glow. However, you need to know that if you're someone who loves wearing a lot of makeup and ends up with clogged pores that result in bumps, there's something you're not doing right. These clogged bumps then leave blemishes that are hard to get rid of. Truth is, if this scenario resonates with you, then the combination of all these makeup products may be doing more harm to your skin than you can imagine. The best idea would be to
get in touch with a skincare expert
to know the best substitutes of these makeup products for you.

5. Never letting a blemish heal naturally and covering it up with more makeup
We agree that a blemish on the face can be so frustrating, especially when you've some important event coming up. But the long-term objective is also to let that blemish go away without any scarring, isn't it? A blemish is synonymous with inflammation and infection. When you use makeup to cover it up, the oils and synthetic perfumes from the makeup products often get into the blemish and make it more aggressive, delaying the healing process, increasing the chances of scarring. What you can do is, before applying the makeup to your face, apply a blemish gel to the affected area so that an invisible coating is formed and the region is safe from the impact of makeup that you put afterwards. This doesn't disrupt the healing process either.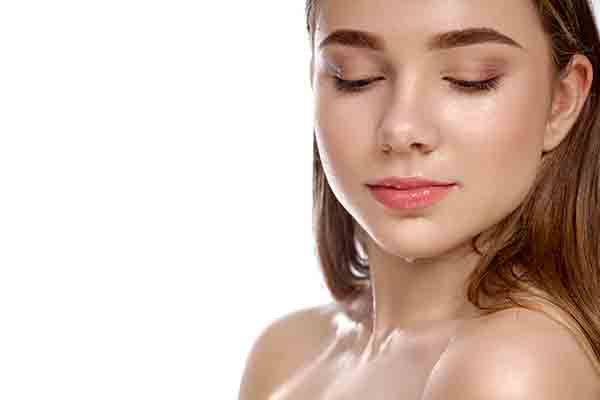 6. Mixing your foundation with sunscreen
Every skin care product is tested rigorously before making it to your bedroom's shelf. When you alter any of these formulas, you reduce its effectiveness. The same happens when you mix your foundation and sunscreen. You'd never want to meddle with the effectiveness of your sunscreen since it is designed to protect your skin from the harmful UV rays of the sun. What you can do is, apply a thin layer of a light-foundation after you've applied your sunscreen and it has been well-absorbed by your skin.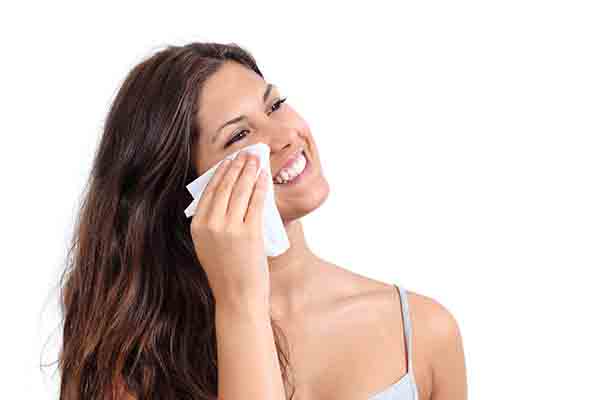 7. Tugging on your eyes too hard when removing your eye-makeup
The reason your eye area is the first to show signs of ageing is because the skin around that area is extremely thin and delicate. From squinting to smiling and rubbing—your eye area gets the most wear and tear. So, you need to be extra careful while removing your mascara or any other eye makeup.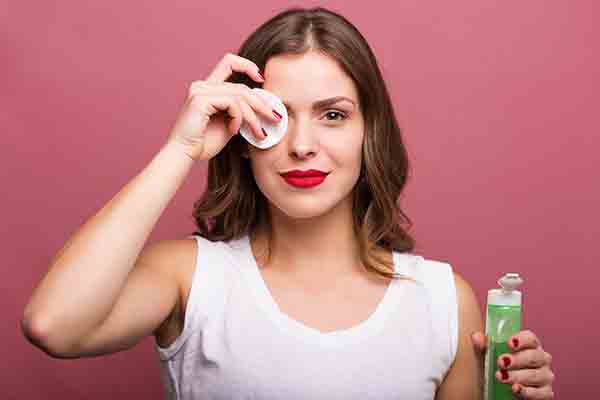 8. Not cleaning your makeup brushes regularly
Yes, it may feel like an additional task but you wouldn't want to jeopardize the health of your skin, right? Cleaning your makeup brushes at least once a week or once every two weeks is a must to prevent all the oil, dirt, and bacteria from getting to your skin.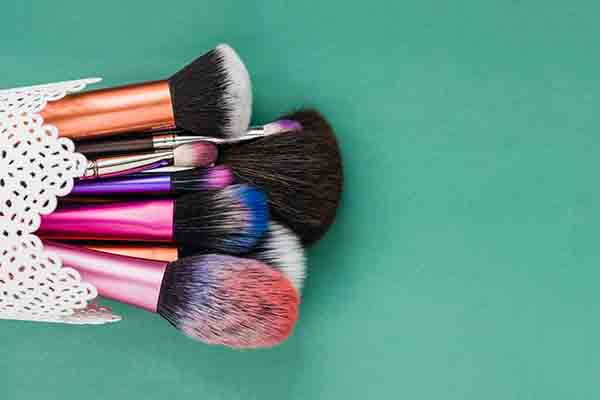 9. Using oil-based makeup removers often
Unless you're wearing waterproof mascara and all, try to use water-based makeup removers instead of oil-based ones. This is because, with oil-based ones, you risk the oil travel to your pores and risk your chances of skin breakouts, especially when you already have acne-prone skin.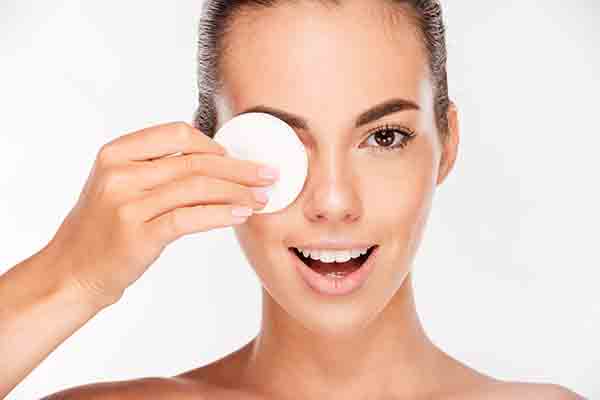 10. Depending on cleansing wipes to remove your makeup
Cleansing wipes may give you the feeling of clean skin, but the truth is they don't fully remove your makeup but only smear the dirt and bacteria further into the pores. Since with wipes, there's no rinsing action, and without a rinse, there's no 100% makeup removal, it's essential you stick to a makeup removal solution, which you can apply and then rinse it with water.
If you're making any of these makeup mistakes, now would be a good time to stop. If you need any assistance with the right skincare, you can now
download the mfine app
and
consult the city's top dermatologists
right away.
Consult a Dermatologist
Check out these videos
Symptoms of PCOS in Females
Covaxin and Covishield | Latest Updates
Difference Between COVID and Pneumonia
Who are Susceptible to Heart Attack?
Was this article helpful?

0

0
Symptoms of PCOS in Females
Love reading our articles?
Subscribe to never miss a post again!