Skin & Hair
Last updated on 2021-06-07 10:33:09
5 Products You Can Skip In Your Skincare Routine
Dr. Sreelekha Daruvuri

3 Min Read

Fact Checked
Skincare can be a daunting process, but the trick is to find the products that are right for your specific skin type. Many times, we as a celebrity following crowd tend to buy the popular brands because many famous people are using them. That's probably the biggest mistake we can make when it comes to our skin. Skincare is and should be personalized - not everyone will react to products the same way. That being said, it's also important to remember that more products does not mean better quality and the best skincare. Sometimes, less and simple is the way to go. Read on to find out 5 popular products you can skip in your skincare routine. 
(1) Toners: This product has made all the buzz in the skincare department, but the truth is that they are the most dispensable part of a skin care routine. They commonly contain a lot of alcohol which can result in dry skin. Therefore, they should be avoided by those that have dry and/or sensitive skin. They are usually used by those that have oily skin but alcohol free green tea extract or even rose water is a better option.
(2) Face wipes: These have been advertised as THE product to use when removing makeup. But, we're busting that myth because using a face wipe does not clean your skin thoroughly - like it's supposed to. Not to mention, experts have also said that the regular use of make-up wipes can cause tears in the skin due to the friction caused by the rubbing.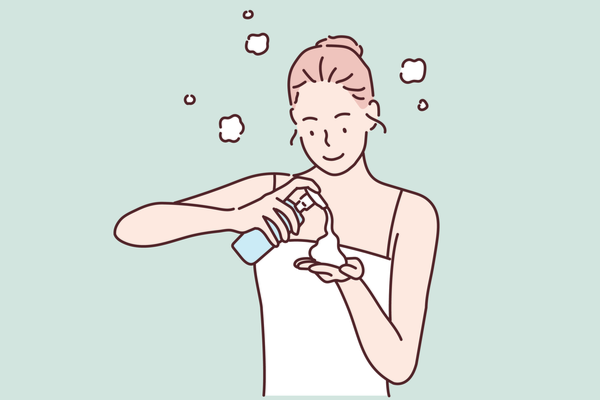 (3) Acne medication: Acne is a dermatological condition that requires the care of a dermatologist. Acne is diagnosed only when a detailed medical history of the patient is collected by the doctor. This would include their menstrual cycles, conditions such as PCOS, usage of products such as moisturizers/sunscreen/face was their family history of inflammatory disorder, usage of steroids etc. The dermatologist will also take into account the grade of acne, where it's located, the type of lesions and the severity of scarring before making an informed decision about treatment.
Too often, many teenagers and young adults diagnose themselves with a grade of acne and self-medicate with products such as benzoyl peroxide, and salicylic acid. These products, when misused, can cause unintended burns, rashes, pigmentation and breakouts on your skin. These medications should only be used after being prescribed by a dermatologist.
(4) Fancy tools: No, you do not need a jade roller or a tiny machine that scrubs your face. Bacteria build up on these products in between uses, especially if damp. That can not only irritate sensitive skin but can also cause breakouts and rashes and in a few cases scarring. It can also aggravate acne and other skin conditions because rollers, for example, can spread bacteria from infected acne to the rest of the face. (5) Homecare products such as lemon, baking soda, toothpaste, essential oils and scrubs. Asian cultures usually have a strong following of home remedies, but it's important to remember that the above mentioned products are not meant for your skin. 
Your skin is the largest organ, and therefore requires time and effort to understand. Make sure to listen to your skin. if you notice that a product such as a new soap or a new fragrance is affecting your skin, discontinue using the product immediately. We all know that having a skincare routine is important, but it should cater to YOUR skin - not all products work for everyone the same way.
It may seem simpler to use popular products and follow their reviews, but your skin is unique to you. Consulting a dermatologist will not only help you understand the needs of your skin better, but will also help you recover from any skin condition you may have with professional supervision.
Consult a Dermatologist
Check out these videos
Symptoms of PCOS in Females
Covaxin and Covishield | Latest Updates
Difference Between COVID and Pneumonia
Who are Susceptible to Heart Attack?
Was this article helpful?

0

0
Symptoms of PCOS in Females
Love reading our articles?
Subscribe to never miss a post again!