Diet & Nutrition
Last updated on 2021-06-18 12:54:23
Diet Tips For A Lactating Mother Amidst The Pandemic
Dt. Parvathy Menon

9 Min Read
Becoming a mother is truly a blessed feeling and I am sure that all you glowing new mothers are elated. But it is also important to acknowledge that this phase does come with its share of difficulties. From possible postpartum depression to figuring out ways to manage the newborn, dealing with feeding routines, sleep deprivation, diaper changes and much more, to mention a few. And to top it all off, we are in an unprecedented situation with the coronavirus pandemic and associated lockdowns.
A key aspect that gets missed amidst wading through the above-mentioned maze is the mother's health and well-being. This is the most important aspect as it can impact every aspect of the child too. Being physically and emotionally vulnerable, it is critical for a lactating mother to remain healthy and consciously take steps to build her immunity while ensuring that the newborn gets its necessary nutrients through breastfeeding. With the coronavirus on the prowl, it is also important to take extra care of the recovering and recuperating body after delivery to ensure that it is fortified against possible infections. Food plays an important part in ensuring this and here are a few tips that can help.
1. Recuperation after delivery  
A mother's body is typically weak after delivery. She also needs extra nourishment to deliver nutrients to her little one and to speed up the process of healing, as her body goes through massive changes and hormonal imbalances. Consequently, the need for essential nutrients is amplified to meet this demand. A healthy diet will also give you the energy you need to take care of yourself and your baby.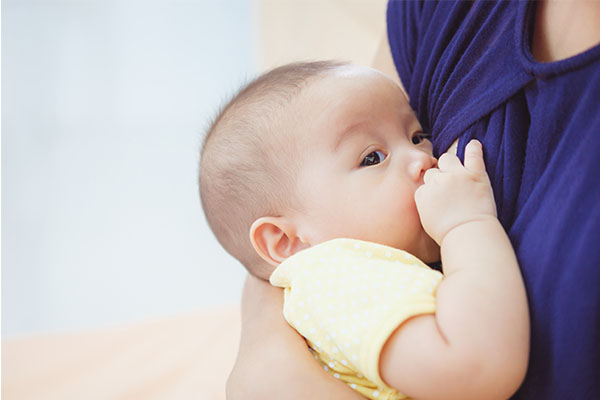 Breastfeeding is a continuous drain on the protein, fat, and mineral reserves of the mother's body. Stress uses up more of all the nutrients needed to keep the body working smoothly, particularly vitamin B, vitamin C, essential fatty acids, and key minerals like iron, zinc and magnesium.
A lactating mother often has an enormous appetite, thus the focus should be on getting extra nutrition and not extra calories. This is important both for the mother and the baby, and hence nursing mothers are advised to eat every 2-3 hrs. (3 regular meals with 3 mid-meals). Considering the current situation, the suggestions consist mainly of easily available options.  Be sure to focus on:
Whole grains- They provide energy in the form of complex carbohydrates, and have fibre and essential minerals which are necessary for you and your growing baby. You can include whole wheat flour, brown rice, oats, broken wheat (daliya), quinoa, and millets like ragi, bajra, jowar in your daily diet.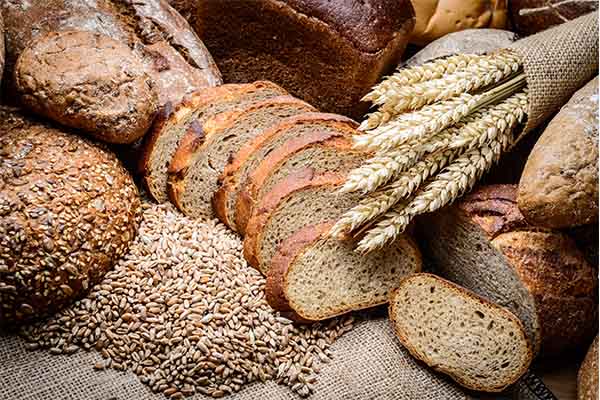 Proteins- A diet rich in protein is essential during breastfeeding as it helps in producing breast milk and helps in nourishing your infant. A lactating mother should take 2 glasses of milk daily, include 2 servings of milk products like paneer/cheese and also take 10-12 soaked almonds in a day. Also including a variety of dals and lentils like masoor dal, moong dal, chickpeas, soya bean is beneficial. Make sure that you soak the dals and lentils for 6-8 hrs and discard the water and clean it properly and cook in a fresh volume of water so that the gas-forming components can be removed. Eggs, chicken, fish can be consumed after 2 weeks of delivery.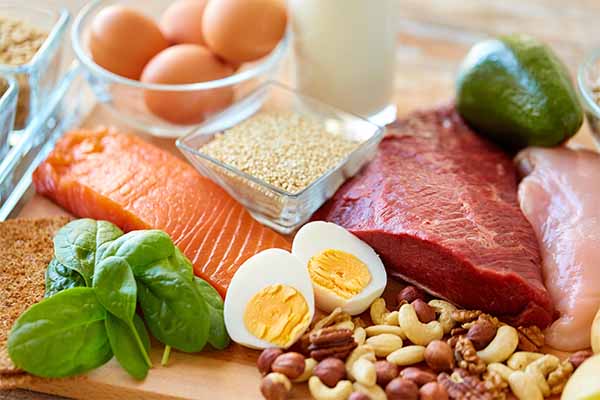 Vitamins- Vitamins help in baby's growth and boost milk production and aids in strengthening your immunity. Green leafy vegetables like spinach, methi, moringa, dill and other vegetables like carrot, beetroot, pumpkin, bottle gourd and fruits like pomegranate, pear, apple, papaya are good to have.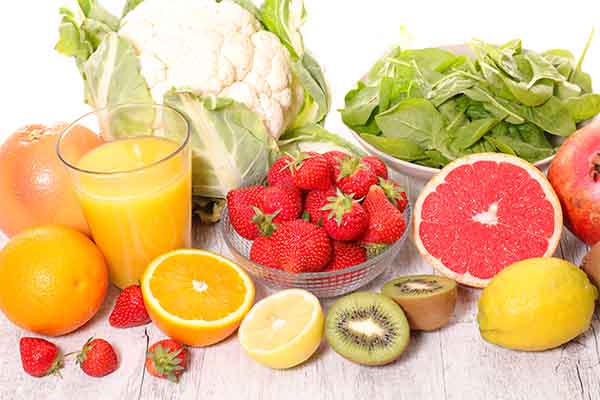 Iron and calcium- The mother loses lots of blood during delivery and needs to renew her iron stores. Calcium is needed for the healthy growth of bones and teeth of the baby. It is also needed to replenish the calcium lost from the mother's body. Therefore, including food rich in iron and calcium in the mother's diet is very important. Including green leafy vegetables, beetroot, dry fruits and nuts, fruits like pomegranate and watermelon, poha, organ meat, chickpeas, blackeyed peas and green peas will help in meeting the allowance for iron. Replacing sugar with jaggery can help too.  Iron gets better absorbed in the presence of vitamin C, so make sure to add sources like lemon/guava/amla and oranges too. Having 3-4 servings of milk or milk products, every day is very important to meet your body's calcium requirement. Adding green leafy vegetables, fish with soft bones like salmon/sardine/mackerel, ragi, sesame seeds is also beneficial.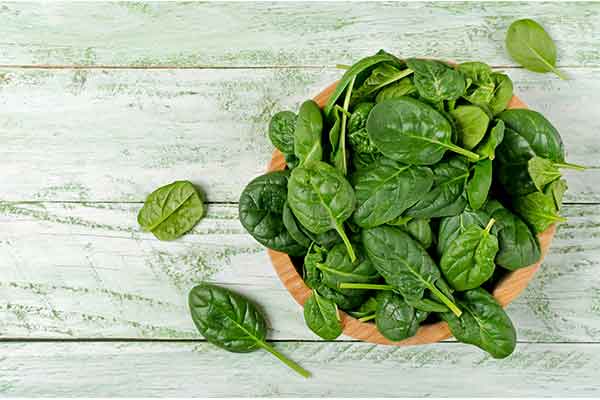 Lactation support- A lactating mother needs to include galactagogues in her diet. Galactagogues are those foods that facilitate milk production and increase it. Including galactagogues like garlic, spinach, fennel seeds (saunf), sesame seeds, poppy seeds, milk, almonds, ragi, oats, turmeric, cumin seeds and water will help.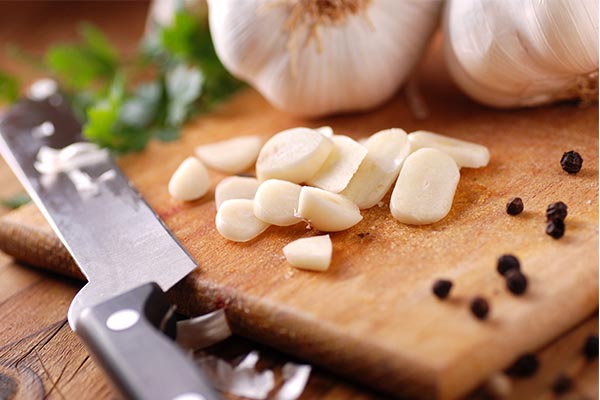 Water intake- Breastmilk contains more than 80% water. Also, when you are breastfeeding, your body undergoes a significant loss of fluids. Therefore, your need for water increases during nursing and it is essential to consume the same, lest you become dehydrated and constipated. You should aim for 10-12 glasses of water every day, and remember to have a glass of water half an hour before and after each feed. You can also add coconut water, buttermilk, and homemade soups into your diet.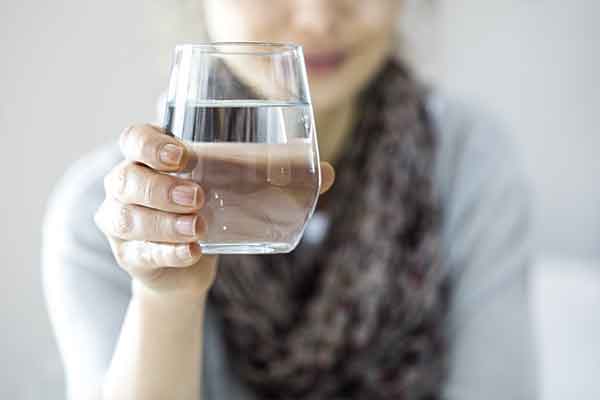 2. A lactating mother should avoid certain foods
Spicy, deep-fried oily, refined and junk food as it can be difficult to digest and w and also causes discomfort owing to excessive gas formation

Strongly flavoured vegetables like cabbage, cauliflower, broccoli

Aerated and caffeine-containing drinks
Avoid smoking and alcohol intake completely as this contains nicotine and other toxins which will harm your baby

Lactation Boosting Smoothie
Ingredients:
Milk- 1 Cup

Honey- 1 Tsp

Grated Ginger- 1 Tsp 

Ground Cumin- ¼ Tsp

Diced Carrots - ½ Cup

Diced Apple- ¼ Cup 

Dry fruits – 2 Tbsp as per availability (optional) 
Method: Add the ingredients listed in order, into a blender and blend well. Serve cold.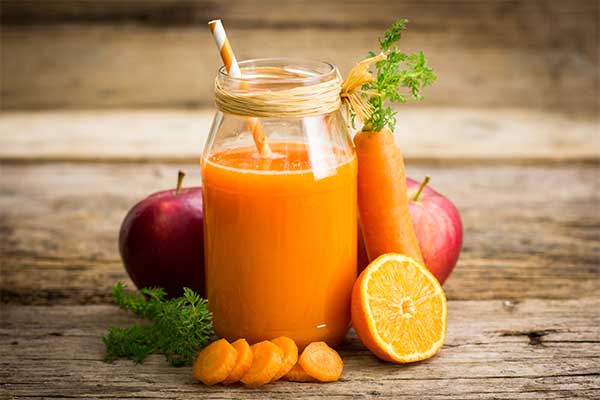 3. Ways to boost immunity
Taking appropriate measures that help to boost your immune system is quite important, especially, for a lactating mother, because your baby is completely dependent on you for its nourishment and your baby's well being completely relies upon your health. Adding immune-boosting food items in your diet is very important while breastfeeding. This is also critical considering the ongoing pandemic.
Vitamin C plays an important role in boosting your immunity. Along with Vitamin C, antioxidants, some minerals, and enzymes also help to boost your immunity. Include soups, cooked with vegetables or chicken stock in your daily diet. This not only boosts the immunity but also increases your breast milk formation. Vitamin C and iron-rich food can also reduce your risk to viral infections as it significantly boosts the body's immune system which is also a critical need of the hour. So, Include dark green leafy vegetables like spinach, methi, moringa (drumstick leaves) along with plenty of fruits that are rich in vitamin C  like lemon, guava, kiwi, orange, amla, grapefruit, sweet lime.
Herbs & spices- Turmeric and Ginger have the highest antioxidants and anti-inflammatory properties, so, include these in as many recipes as possible. Garlic is a natural immunity booster and has incredible antibacterial and antiviral properties. 
Vitamin D- Vitamin D plays an important role in activating white blood cells that helps to resist infections. Ensure 10-20 minutes exposure to sunlight every day (from your balcony, terrace or window for now), and include fortified dairy and dairy products, seafood, mushrooms in your diet. 
Sleep- Finally, getting enough sleep is very important when it comes to taking care of your immunity. Disease-fighting factors and several hormones and enzymes are generated while we sleep. During sleep, our bodies rebuild and repair itself. However, 8 hours of continuous sleep is not always feasible for a lactating mother with a baby who needs to be fed during the night. Taking a cat nap whenever possible is the only way out.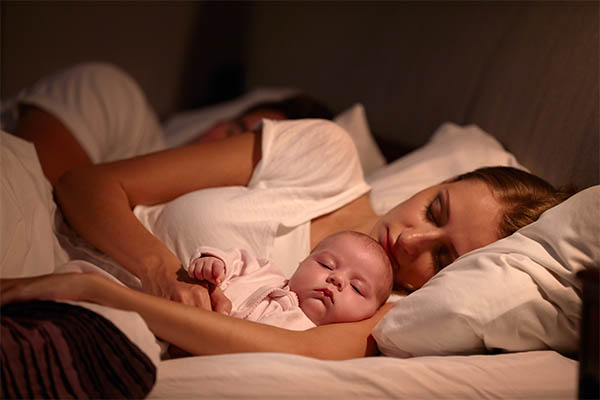 Immunity boosting soup
Ingredients:
Finely chopped onions- ½   cup 

Finely chopped tomatoes- ¼ cup 

Finely chopped garlic- 2 Tsp 

Grated ginger- 1 Tsp 

Cumin powder- ½  Tsp

Turmeric powder- ¼ Tsp 

Finely chopped carrot- 2 Tbsp 

Fresh Palak ( finely chopped) - ¼ Cup 

Washed and soaked Methi leaves (finely chopped) - ½ Cup 

Green peas- 2 Tbsp

Vegetable Stock/ Diluted dal Water – 2 Cups 

Ghee/Butter- 1 Tsp 

Salt- As per taste 
Method:
Heat a kadai and add 1 tsp ghee or butter

Add finely chopped onions, garlic, ginger and sauté till onions turn translucent

Add tomatoes, carrots and green peas and saute again for few minutes

Add methi and palak leaves along with turmeric powder.  Saute till the leaves wilt

Add 2 cups of fresh vegetable stock/ diluted dal water along with cumin powder and salt as per taste

Mix well and simmer to cook for about 15 min

Serve hot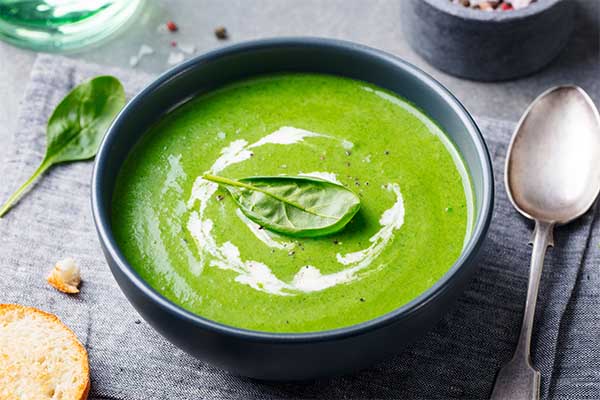 4. Mental & physical well being
It is important for a lactating mother to have a healthy body and mind during this period. The right amount of exercise, entertainment and relaxation ensure that you are in the right mode for the above-mentioned nutrients to be absorbed and work their magic. 
Unwind and relax- The mother should be well-nourished and well-rested. Other than waking up in the middle of the night to breastfeed your baby, make sure your partner and other family members support with the logistics, and that you are not the only one changing nappies and cleaning up. Always remember to take time out and treat yourself to a spa or a massage that will help you to de-stress. Opt for a do it yourself at home version for now. Listen to music or read a book while taking some time out for yourself.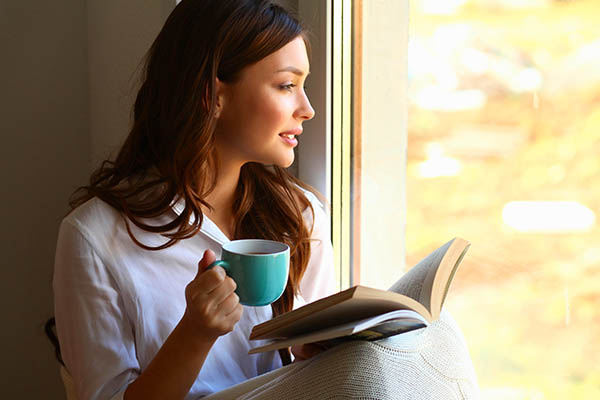 Do not stress over weight gain- Many mothers fear that they will become fat and look clumsy. Till the first 6 months, you shouldn't be thinking of weight loss at all. You must remember that your child is your first responsibility and his/her growth depends on you. Secondly, research has shown that mothers who breastfeed their babies are able to shed weight more easily than those who don't.  It is not advisable to go on any strict diet for weight loss at this time, rather, you should be focusing on healthy eating, for a healthy yourself and for a healthy baby.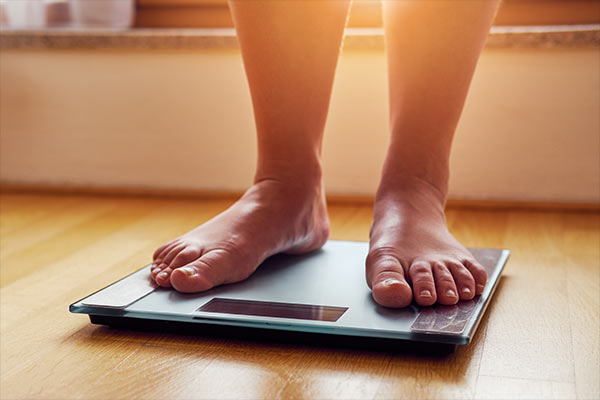 Physical exercise is a must- Moderate exercise improves a mother's overall health and has a positive effect on her physical and emotional well-being.  Try to have 'time out' every day, even if it's only 20 minutes for some deep breathing exercises, walking indoors or on your terrace for now.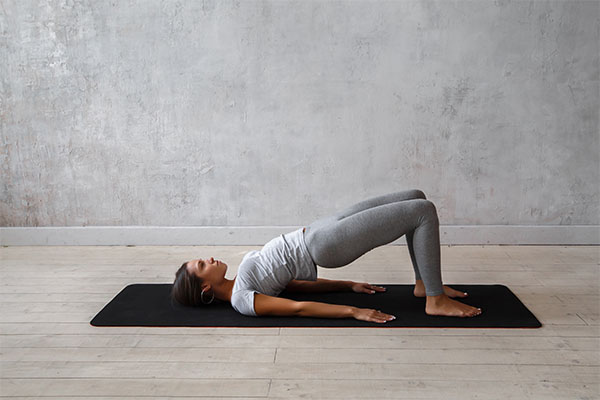 Have a realistic & balanced outlook- If living in a one-family household with only your partner and child, without extended family or close friends around, the loneliness of new motherhood tends to be overwhelming. Talk about your worries with your partner, close family and friends. Don't try to be "Supermom." Avoid added challenges during pregnancy and in the first year after your baby is born. A new baby itself is a challenge for most people.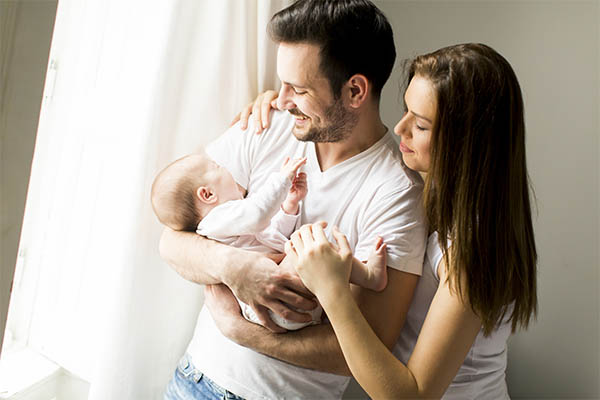 Do know that as women, we are blessed with the unique and god-like ability to create and nurture life on which the existence of humanity is built upon. While, as with any, the journey of motherhood comes with its challenges and trepidation, it is truly one that's gratifying and fulfilling in multiple ways. So here's to enjoying being a woman and a mother. Stay healthy, happy and safe.
If you have any health concerns for yourself or your family, you can now speak to top doctors online on our platform. You can also take the free COVID-19 self-assessment to know your risk of contracting coronavirus infection. In case you're experiencing symptoms like sore throat, cough, fever, or breathing difficulty, get your symptoms assessed by top doctors on your phone on the MFine app.
Consult a Dietitian
Check out these videos
Symptoms of PCOS in Females
Covaxin and Covishield | Latest Updates
Difference Between COVID and Pneumonia
Who are Susceptible to Heart Attack?
Was this article helpful?

0

0
Symptoms of PCOS in Females
Read more on
Diet & Nutrition
Love reading our articles?
Subscribe to never miss a post again!