5 No-Fuss, Healthy Recipes To Try During Lockdown
Dt. Parvathy Menon

5

Min Read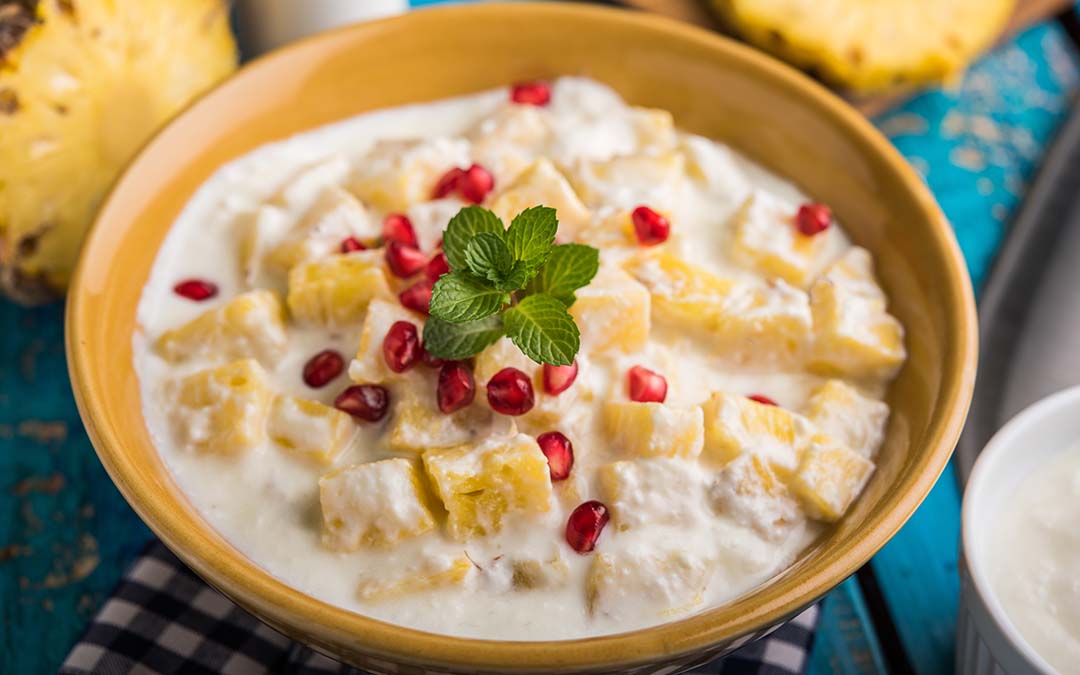 While your inner and physical strength is being tested and hopefully tempered, it is also crucial to provide adequate fuel in the form of nutrient-rich food. A general tendency is to snack on unhealthy food which will pose added threat to an already tough situation that we are battling through. At this moment, being at the top of your game in mind and body is very important. Food that helps in strengthening immunity, provide necessary nutrients, restricts weight gain while positively tickling the taste buds is the need of the hour. Considering the lockdown and difficulties regarding the availability of ingredients and the impediments to procure these, it is also imperative to do with stuff that is easily available at home.
Here are 5 easy-to-cook, healthy recipes that you can try at home with ingredients that are easy to procure or are usually available at home. Involve your family members and make this a fun activity to engage in as a family and the resultant would be some yummy and nutritious food to indulge in. 
Breakfast
Power Oatmeal
Ingredients:
Oats-  ½ cup 

Milk- 1 cup

Cinnamon powder- ¼ tsp

Ginger powder- ¼ tsp

Mashed cloves- 2 counts

Black pepper powder- a pinch

Honey- 1 tsp 

Salt- as per taste 
To garnish:
Roasted almonds- 4-5 counts

Walnuts- 4 counts

 Pumpkin seeds- 1 tsp

Sunflower seeds- 1 tsp 
Prep Time– Approximately 10 minutes 
Add ½  cup oats in a pan. Lightly roast it. 

Add 1 cup milk. Let it cook.

Once it is done, remove from flame and add honey, cinnamon powder, ginger powder, mashed cloves, black pepper powder and salt. 

Mix well and garnish with almonds, walnuts, pumpkin seeds and sunflower seeds. Serve hot. 
Benefits- Relieves stress, boosts immunity, a good source of fibre, omega 3 fatty acids, and micro minerals such as selenium, zinc and magnesium. This can be supplemented with a boiled egg and a slice of whole-wheat toast if need be, and you have your breakfast plans set.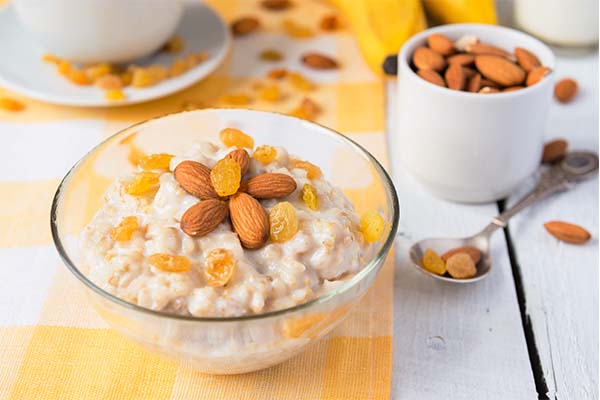 Mid-morning snack
Fruit Raita
Ingredients:
Curd/ Yoghurt – 1 cup 

Fruits-  ½ cup (3-4 fruits as per availability) 

Cinnamon powder- a pinch

Black pepper powder- a pinch 

Honey- 1 tsp 

Salt- as per taste 

Tip – Add a pinch of turmeric powder, if you are ok with the taste
Prep time – Approximately 5 minutes
Blend the curd/yoghurt well with honey, salt, cinnamon and pepper powder and turmeric in a bowl. 

Add the fruits and dry fruits in. 

Garnish with some pudina leaves and you are set to go with a filling and healthy mid-morning snack. 
Benefits- Great for digestion and packed with proteins, fibre, vitamins and minerals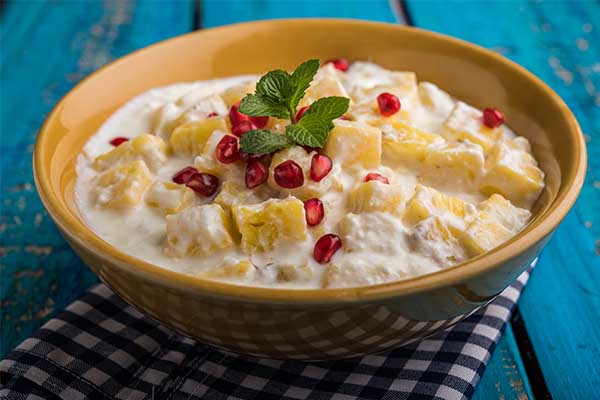 Lunch
Vegetable-Mixed Lentil Khichdi 
Ingredients:
Rice- 1 cup

Mixed lentils – 1 cup soaked for 3-4 hrs (masoor dal/ toor dal/ channa dal/ moong dal) 

Cumin seeds- 1 Tsp

Chopped ginger- 1 Tsp

Chopped onion- 1 medium 

Vegetables- ½ cup ( carrot/beans/peas/tomato/spinach/cabbage) 

Ghee- 1 tsp

Turmeric powder- ½ tsp

Black pepper powder- 1 tsp

Salt- As per taste

Coriander leaves- To garnish 

Water- 6 cups 
Prep time– Approximately 30 minutes
In a cooker add 1 tsp ghee. Add cumin seeds and chopped ginger. Cook for 30 sec.

Add chopped onions and sauté well. 

Add vegetables like carrot,beans,peas,tomato,spinach, cabbage. Mix well. 

Add turmeric powder, black pepper powder, salt. Mix well. 

Add 1 cup rice and 1 cup mixed lentils which have been soaked for 3-4 hours.

Add 6 cups water. Give everything a quick stir. 

Pressure cook for 2-3 whistles on a low to medium flame. Garnish with coriander leaves and serve hot.
Benefits- Wholesome meal, with a perfect balance of carbohydrates and proteins. Easy to digest.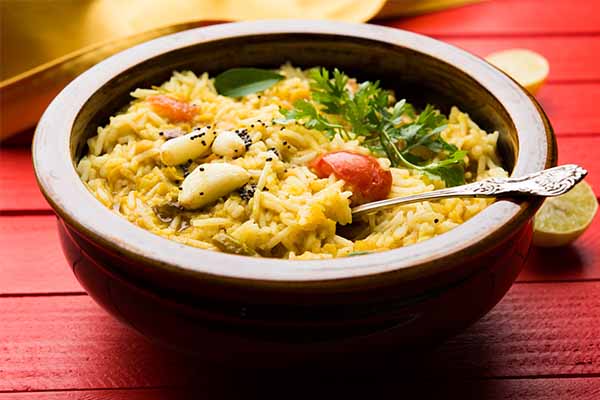 Evening snack
Makhana Channa Kurmure 
Ingredients:
Roasted channa- ½ cup

Makhana (Lotus seeds) – ½ cup 

Green chilli- 1 count

Ghee- 1 tsp

Black pepper powder- ½ tsp 

Turmeric powder – a pinch 

Mustard seeds- ½ tsp 

Salt – as per taste 
Prep Time– Approximately 10 minutes
Heat a pan and add ghee, followed by mustard seeds,  green chilly, roasted channa, makhana, turmeric powder. Mix together.

 Add salt and black pepper powder and mix well. 
Benefits- Low in calories, full of protein, fibre and iron, This is perhaps one of the easiest and healthy recipes out there. Goes well with a cup of green tea or slightly indulge with coffee or tea with one teaspoon of sugar.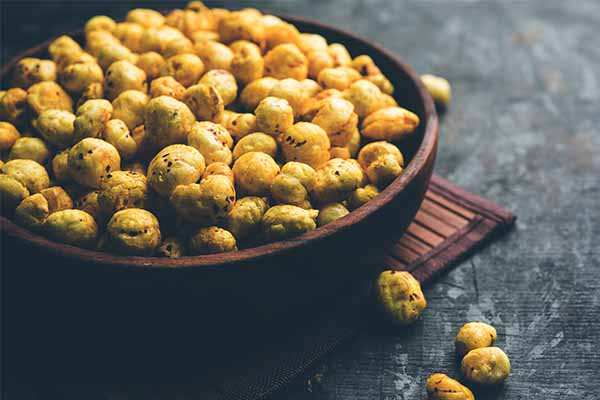 Dinner
Masala paneer

  
Ingredients:
Milk- 1 litre

Cumin seeds- 1 tsp 

Chat masala- ½ tsp 

Chopped green chillies – 2 counts

Black pepper powder- 1 tsp 

Lemon- 1 

Coriander leaves- To garnish

Salt- as per taste
Prep Time- Approximately 25min
Boil 1-litre milk. 

Turn to low flame and add cumin seeds, chat masala, chopped green chillies, black pepper powder, salt to taste and a fistful of coriander leaves. 

Put it on high flame and add the juice of 1 lemon. Stir well. You will see the water and paneer separating. Strain the water out. 

Masala paneer is ready. Do not throw the water. It is super nutritious and can be consumed alongside or used to knead the dough for roti/paratha
Benefits– Low on carbohydrates and high in protein. Take with 2 whole wheat roti/ whole wheat bread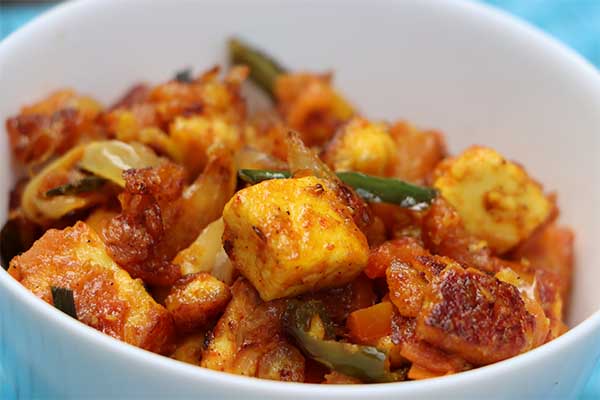 Words to remember
Hope you enjoyed the read and are all keen to try these healthy recipes. Do remember to stay hydrated with lots of water and make it a point to indulge in some basic exercise routine indoors every day for a minimum of 30 minutes. Remember that a healthy body houses a healthy mind. And a healthy body and mind are critical to see us through these testing times. So, enjoy preparing and relishing these healthy recipes. Please share with your friends and family and also let us know your thoughts. Do stay indoors, stay healthy, stay safe and stay positive. 
For more diet advice, healthy eating tips and suggestions on multivitamin intake, please reach out to our team of dietitians on the MFine app. Our experts are just a tap away! If you are experiencing symptoms like cough, fever, sore throat or breathing difficulties, it is advised that you consult a doctor as soon as possible. Get your symptoms assessed by top doctors on your phone on the MFine app.