Aster Clinic
Bengaluru
Multi Speciality | Established 2016-05-31
1st Consultation Free
Doctors from Aster Clinic
About Aster Clinic
The Aster clinics in Bangalore are ideal for people who want a quick health check-up. These multi-speciality clinics are affiliated with the Aster CMI hospitals in Bangalore for effective treatment of diseases and illnesses. The Aster clinics belong to the large family of hospitals by Aster DM healthcare that has over 280 hospitals across the globe. These clinics provide regular health check-ups as well as a specialized comprehensive full-body check-up for patients suffering through one or more symptoms of common diseases. The doctors at these clinics have an experience of diagnosing diseases for thousands of patients every year.
Equipment/ Technology
The Aster clinics have a fair amount of equipment for regular health check-ups and immunization. For the hi-tech medical devices which are required to treat the complicated medical diseases, the doctors at the clinic ask you to go to the Aster hospital in Bangalore. This hospital has all the necessary tools and expert doctors in multi-speciality medicinal fields. The Aster clinics also have a few devices for diagnosing special diseases. They provide basic first-aid care as well as immunization and vaccination services for kids as well as adults.
Specialities Treated at Aster Clinic
Viral Fever: Hundreds of patients approach the Aster clinics with a problem of viral fever every month. The doctors here are qualified to prescribe the necessary dosage of strong medicine. You can buy the medicine from a certified Aster retail pharmacy that is attached to these clinics.
Immunization: The doctors at the Aster clinics offer high-scale immunization services. They also run campaigns to offer free immunization service to poor people a few times every year.
Vaccination: The clinics also run wide-scale vaccination campaigns for treatment of common diseases like polio.
Migraine: The doctors at the Aster clinics deal with several cases of migraine attacks every day. They prescribe the right medicines and treatment to control and completely cure a migraine in the stressful corporate environments.
Health Check-Up: The Aster clinics are ideal for a regular health check-up.
Seasonal Diseases: The clinics also deal with seasonal diseases like dengue and malaria.
Address
Mfar Manyata Tech Park Greenheart Phase IV, Nagavara Village, Kasaba Hobli, MS Ramaiah North City, Manayata Tech Park, Nagavara, Bengaluru, Karnataka 560045, Manyata Tech Park, Nagavara, Bengaluru - 560045 Phone 080670 34333
Timing
Consult Doctor Online Within 60 Seconds
Specialities in Aster Clinic
Services
Branches
Aster Clinic, BIAL
Bangalore
Multi Speciality Hospital
Consult Doctor Online Within 60 Seconds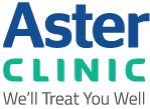 Aster Clinic, Yelahanka
Bengaluru
Multi Speciality
Consult Doctor Online Within 60 Seconds