Winter Skin Problems: Tips and Tricks to Fix Them
8 Min Read
Winter may be a stunning time of the year; however, it can additionally be hard on your pores and skin. The cool, dry air can strip your skin of its natural oils, leaving it feeling tight, dry, and itchy. This can lead to a variety of pores and skin issues. In this article, we will explore many winter skin problems and the tips and tricks to fix them. Whether you're bracing yourself for the cold or seeking solutions to preserve healthy and radiant pores and skin all through the winter, read on for valuable insights into winter skincare.
Why Are Winter Skin Problems So Common?
There are a few reasons why wintry-weather pores and skin issues are so common. First, the cold, dry air of wintry weather can strip your skin of its herbal oils. This can leave your skin feeling tight, dry, and itchy. Second, the wind and sun can also aggravate your skin throughout the winter months. Third, many people take lengthy, hot showers in the wintry weather, which can also dry out their skin. 
List Of  Winter Skin Problems
Here are some of the common skin conditions that can occur from exposure to harsh cold air during the winter season:
Acne
Excessive production of oil generally leads to clogged pores, bacterial infection and dead skin cells on your skin but winters can also cause acne without producing much oil from your skin.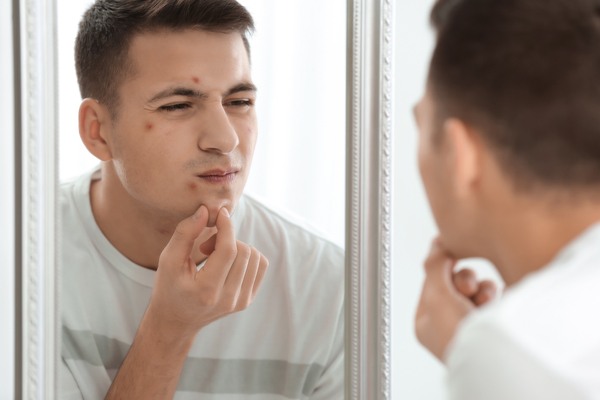 Causes Of Acne
Dry pores and skin

The cool, dry air can strip your skin of its natural oils, leaving it feeling tight and dry. This can trigger your body to produce more sebum, an oily substance, which could clog pores and result in breakouts. 
Less solar exposure
Sunlight allows it to kill acne-causing bacteria and reduce irritation. In the winter, while days are shorter and we spend more time indoors, we get much less sunlight, which could make acne worse. 
Harsh skin care products 
Some people switch to harsher skincare products in the wintry weather to try and fight dryness. However, those products can strip your skin of its natural oils and worsen it, which can cause adult acne and breakouts.
How to prevent acne in winter?
Use a humidifier
The cold, dry air of ice can dry out your pores and skin and make acne worse. Using a humidifier can help add moisture to the air and keep your pores and skin hydrated. 
Protect your skin from the cool climate
When you go out of doors in the wintry weather, be sure to protect your skin from the dry air and wind. Wear a hat, headband, and gloves to cover your face. 
Avoid touching your face
Touching your face can transfer dust and oil to your skin, which could cause breakouts. Try to avoid touching your face all through the day.
Eczema
Eczema is a skin condition that causes dry, itchy, and inflamed pores and skin. It is most likely not unusual in children; however, it may also affect adults. Eczema can flare up at any time of year; however, it is frequently worse in wintry weather. Several things could contribute to eczema flares during the winter.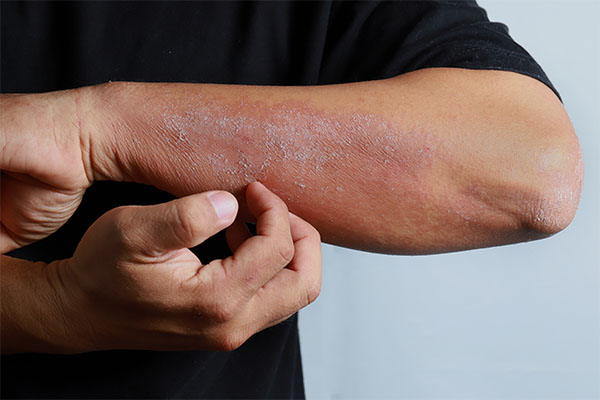 Causes Of Eczema
Dry air
The cold, dry air of winter can strip your pores and skin of its natural oils, leaving it dry and itchy. 
Low humidity
Low humidity levels inside the air can also dry out your skin and make eczema worse. 
Irritants
Certain irritants, including harsh soaps and detergents, wool garb, and dry air, can trigger eczema flares. 
Allergens
Exposure to allergens, including dust mites and pollen, can also cause eczema flares. 
Stress
Stress can worsen eczema signs and symptoms. 
Genetic factors
In addition to these environmental factors, some genetic factors can contribute to eczema. People with a family history of eczema are more likely to broaden the situation.
How to prevent Eczema?
Take lukewarm showers or baths
Avoid hot water, as this can dry out your skin and make eczema worse. 
Dress in layers
This will help you keep away from getting too warm or too cold, which could cause eczema flare-ups. 
Avoid scratching
Scratching can damage your skin and make eczema worse. If you experience the urge to scratch, try to distract yourself or apply a groovy compress to the affected location.
Chapped Lips

When your lips crack, bleed, become red, or burn while eating food, it causes a lot of pain. Chapped lips are a common skin issue in wintry weather, but they can also arise at different times of the year.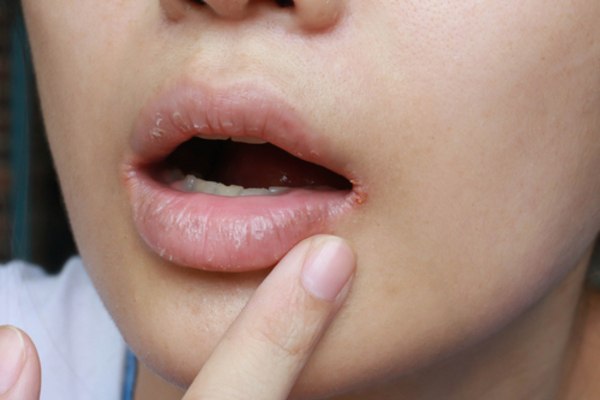 Causes Of Chapped Lips
Dry Air and Windy Climate
The most common, not unusual, cause of chapped lips is dry air. Cold, dry air can strip your lips of their herbal oils, leaving them dry and cracked. A windy climate can also dry out your lips and make them chapped. 
Licking your lips
Licking your lips may additionally appear to help in the short term, but it may truly make chapped lips worse. Licking your lips evaporates the moisture, leaving them even drier. 
Dehydration
Not drinking sufficient fluids can lead to dehydration, which can also cause chapped lips. 
Certain medications

Some medications, along with retinoids and chemotherapy pills, can cause chapped lips as a side effect. 
Medical conditions
Certain medical situations, consisting of eczema and psoriasis, can also cause chapped lips.
How to prevent chapped lips in winter?
Apply lip balm frequently
Choose a good lip balm, meaning it creates a barrier on the lips to lock in moisture. Avoid lip balms that incorporate menthol, camphor, or other irritants. 
Stay hydrated
Dehydration can contribute to chapped lips. Make sure to drink sufficient water throughout the day. 
Avoid licking your lips
Licking your lips may also appear to be an amazing way to moisturize them, but it can simply make them worse. Saliva includes enzymes that may break down the natural oils in your lips and make them more vulnerable to chapping. 
Avoid smoking and drinking alcohol
Smoking and alcohol can dry out your lips and make them more susceptible to chapping.
Windburn
Windburn is a skin-related condition that takes place when your pores and skin are exposed to harsh, cold, and windy weather conditions for a prolonged time. The low temperatures and wind can strip moisture from the pores and skin.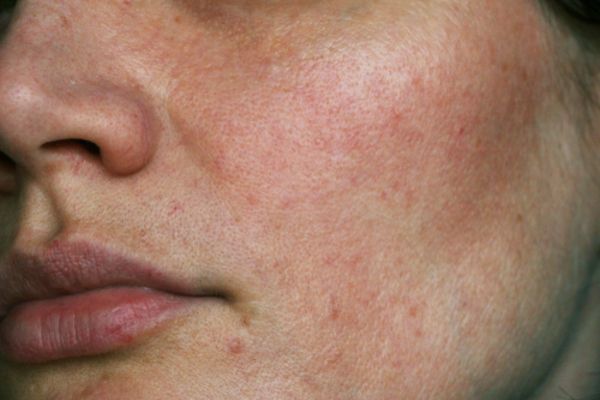 Causes Of Windburn
Cold Temperatures
Cold weather can cause the blood vessels on your skin to constrict, lowering blood drift to the pores and skin's surface. This could make your pores and skin more susceptible to damage and dryness.
Wind
Wind can, in addition, exacerbate the outcomes of cold temperatures. It eliminates the protective layer of warm air around your pores and skin and accelerates the evaporation of moisture from the skin's floor.

Low Humidity

In a cold climate, the air is frequently dry, which can lead to decreased moisture levels for your pores and skin. Dry skin is especially at risk of inflammation and damage.
How to prevent windburn?
Use moisturizer
Apply an awesome-nice moisturizer to your skin often, especially in dry and windy conditions. This facilitates fastening in moisture and creating a barrier to the elements. 
Use sunscreen
Even in cold weather, UV rays from the sun can nevertheless harm your skin. Apply a broad-spectrum sunscreen to exposed areas. 
Stay hydrated
Drink lots of water to keep your pores and skin hydrated from the inside out.
Cold Urticaria
Cold urticaria is a rare type of allergic reaction to cold temperatures. It can cause hives, itching, and other signs and symptoms within minutes of exposure to cold air, water, or objects. The appearance of large red welts can be observed on your skin, it's very itchy, and uncomfortable and can be as big as an inch of diameter. In excessive cases, cold urticaria can cause anaphylaxis, a lifestyle-threatening allergy.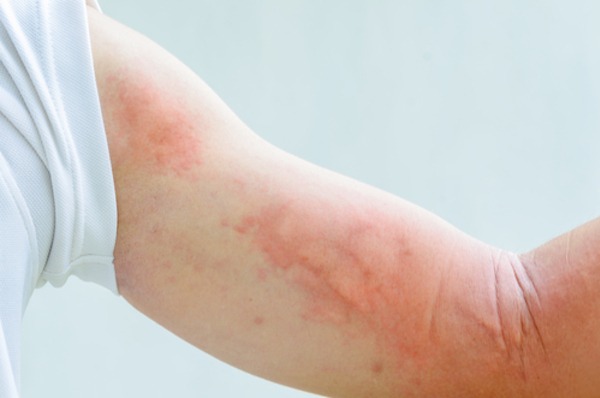 Causes Of Urticaria

The actual purpose of urticaria is unknown, but it's widely thought to be an autoimmune disorder. This means that the body's immune system mistakenly assaults its wholesome cells. In this case, the immune system attacks the skin cells while they are exposed to bloodless temperatures.
How to prevent urticaria?
The most effective way of getting a little relief from the pain is to not get exposed to the cold outside. 
Dress in layers 
So you can protect yourself from the cold. Wear a hat, headband, and gloves when you go outside in a cold climate. 
Hot showers
Avoid swimming in cold water. Take hot showers or baths. 
Humidifier
Use a humidifier in your house to add moisture to the air. 
See a doctor
If you suspect you may have cold urticaria, it's critical to see a medical doctor for a diagnosis and remedy.
Dandruff
Dandruff is a skin condition that affects the scalp. The signs of dandruff are an itchy scalp and flakiness. Winters work as a catalyst to increase dandruff and hence cause skin irritation as well.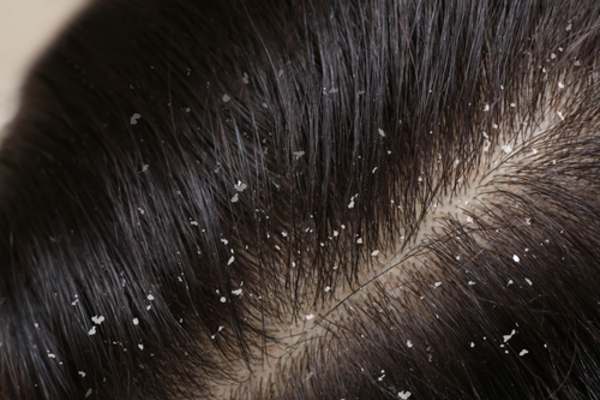 Causes Of Dandruff
Malassezia
Malassezia is a yeast-like fungus that lives on the scalps of adults. In a few humans, this fungus can overgrow and cause dandruff. 
Dry pores and skin
Dry pores and skin can cause the skin at the scalp to flake. This is frequently the case when the air is dry. 
Seborrheic dermatitis
Seborrheic dermatitis is a skin condition that causes redness, scaling, and itching on the scalp and other areas of the body, together with the face, chest, and again. 
Sensitivity to hair products
Some human beings may be sensitive to certain hair products, including shampoos, conditioners, and styling merchandise. This can cause dandruff and other scalp inflammation.
How to prevent dandruff in winter?
Use a dandruff shampoo
There are many over-the-counter and prescription dandruff shampoos available. These shampoos include substances that help kill the Malassezia fungus and decrease irritation. Also, avoid harsh shampoos and other products that are mild and non-comedogenic, which means they may not clog your pores. 
Moisturize your scalp
If you have dry pores and skin, you may want to apply a moisturizer to your scalp. This can help reduce flaking and itching.
Key Takeaways: How To Deal With These Problems?
Remember the following tips to deal with all the above problems and enjoy your winter.
Moisturize Enough
Moisturizing your skin is the most important part of your day-to-day skincare routine in the winter season. Moisturize your skin every alternative hour to maintain soft and smooth skin and avoid breakouts. Coconut oil and castor oil are some of the best moisturizers.
Hydrating is important throughout the year!
At times we forget that we need to drink winters as well. Quenching our thirst is not the only purpose of drinking water. Water is essential to keep your body hydrated as it's a fact that our body requires 70% of the water in a day. Also, during winter the excessive use of hot water for baths has a harsh effect on the skin, depriving it of its natural oils thus making it drier. It's recommended to use body-temperature water for baths.
Warmth is the need of the hour
Don't forget to cover your body parts properly when you step out of your house. Scarves, mufflers, gloves, winter caps and gloves are essential when you go outdoors. Avoid direct contact with woolen clothes to dry irritated skin.
If you have any issues related to your skin and hair, you can reach out to our dermatologists on the MFine.
Was this article helpful?

0

0
Love reading our articles?
Subscribe to never miss a post again!