6 Yummy Snacks Recipes For Eid With A Healthy Twist
6 Min Read
This year, Eid could be a close-knit affair with indoor prayers and feasting with immediate family. While this day may be a time for celebration and festivity, it is also important that we indulge with restraint. 
We are also well on our way towards building better immunity and wellness. The intent should be to upkeep and continuously improve on the same. In this light, here are 6 tasty and healthy snacks that you can try this Eid:
OATS CUTLET 
Ingredients:
Dry Roasted Oats- 1 Cup
Grated Carrot- 3 Tbsp
Paneer- ¼ Cup
Finely Chopped green chillies- 2 counts
Grated ginger- 1 Tsp
Garam Masala powder- 1 Tsp
Red Chilly powder- ½ Tsp
Onion Chopped- ¼ Cup
Coriander leaves chopped- 2 Tbsp
Egg – 1 Full (Egg can also be replaced with boiled and mashed potato ¾  cup )
Olive Oil- 2 Tsp
Salt as per taste 
Method:
– In a large bowl and add oats, grated ginger, chopped green chillies, carrots, chilli powder, garam masala powder, onion, egg/ mashed potatoes, coriander leaves and salt.
– Crumble the paneer and add it to the above mix.
– Mix well to make the mixture into a  dough-like consistency.
– Take out small portions from the dough and make small balls of the dough using your palm. Flatten the balls with your hands to shape like cutlets.
– Put a saucepan on medium flame and grease it well with oil. Place the prepared cutlets in the pan and tawa fry for a few seconds from both the sides. Once it turns golden brown, switch off the flame and serve hot. 
Benefits: High in fibre and protein. Will keep you full for a longer period.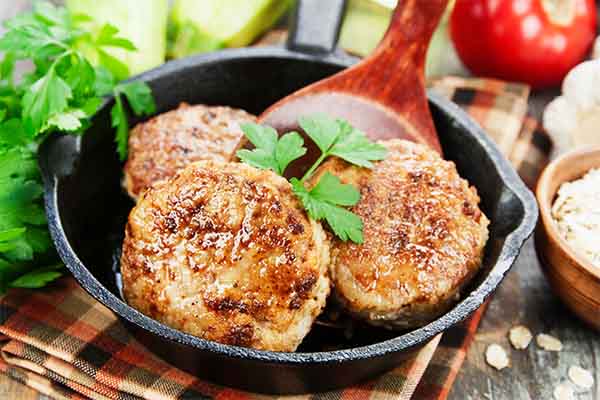 CHICKPEA-YOGHURT CHAAT
Ingredients:
Chickpea  (Kabuli Channa, Soaked for 8 hrs) – 1 Cup
Yoghurt- 1 Cup
Powdered Cumin seeds- 1 Tsp
Green chilli paste- 2 Tsp
Tamarind Pulp- ¼ cup
Coriander seeds – 1 Tsp
Whole red chillies- 3 counts
Cumin seeds- 1 Tsp
Onion chopped- ½ cup
Tomatoes chopped – ¼ cup
Coriander leaves chopped – as required
Mint leaves chopped- as required
Salt- as per taste 
Method:
– Cook the soaked chickpeas with salt as needed.
– Beat yoghurt with powdered cumin seeds, green chilli paste and salt.
– In a serving bowl spread the cooked chickpeas and top with beaten yoghurt.
– Now spread tamarind pulp, onion, tomatoes, coriander leaves and mint leaves on top.
– Dry Roast the red chillies, cumin seeds and coriander seeds.
– Grind finely and sprinkle on top of the chaat.
Benefits: Both protein and fibre content in chickpeas promotes the reduction of hunger pangs and help in weight management. Furthermore, the fibre in chickpeas also helps in controlling blood sugar levels and blood lipid levels thereby keeping diabetes in check.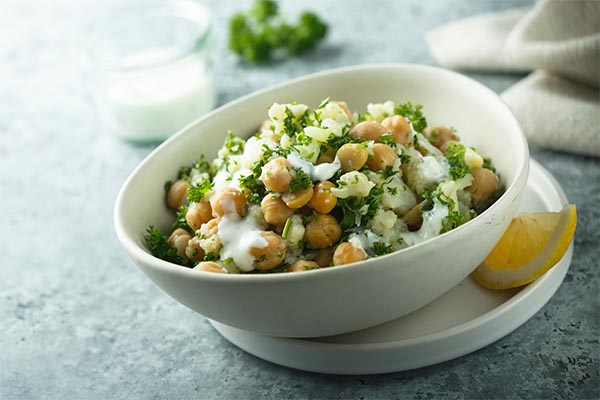 POMEGRANATE SMOOTHIE
Ingredients:
Pomegranate seeds- ½ Cup
Apple or Pear- Half ( peeled, cored and diced)
Yoghurt- ½ Cup
Milk – ¼ Cup
Honey- 1 Tsp
Ice cubes- 2-3 (optional) 
Method:
– Add all the ingredients to a mixer and blend until smooth and creamy.
– Serve chilled.
Benefits: Filled with antioxidants, and minerals such as iron and calcium.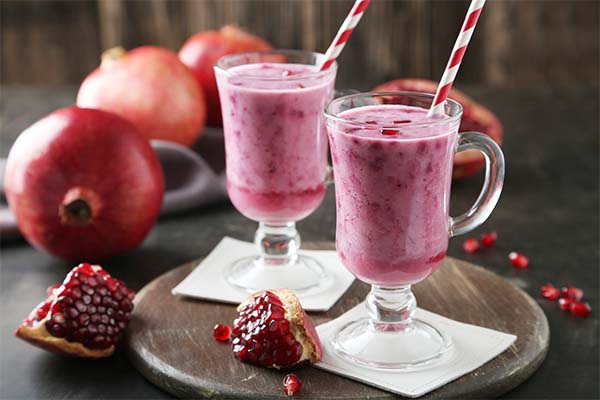 DATES ROLL
Ingredients:
Almonds Chopped- ¼ Cup
Pistachios chopped- 2 Tbsp
Walnuts Chopped- 2 Tbsp
Cashews chopped- ¼ Cup
Dates Pitted – 1 ½ Cup
Black Sesame seeds- 1 Tbsp
Raisins- 2 Tbsp
Ghee- 2 Tsp
Cardamom Powder- ½ Tsp 
Method:
– Dry roast all the chopped nuts in a pan for 30 second on medium heat until lightly roasted.
– Add sesame seeds and roast for another few seconds. Remove nuts to a plate and set aside.
– In the same pan add ghee and chopped dates. Cook on low heat for 2 minutes until soft while mixing it with a wooden spoon.
– Add raisins, roasted nuts and cardamom powder to the dates mix and cook for a few minutes. Remove from heat.
– Let the blend cool. Then mix further with hands (if needed).
= Add the dates mixture onto a cling wrap and roll it into a log or make it in a flat shape. Keep this in the fridge and cut slices of it as required. Serve cold.
Benefits: Laden with energy for a quick power boost, along with iron, potassium, and essential fatty acids.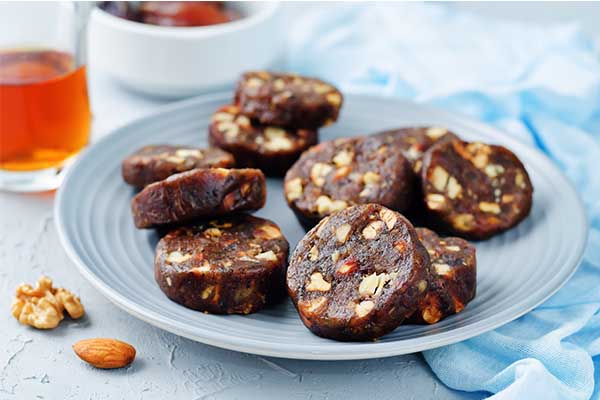 PALAK CHICKEN TIKKA
Ingredients:
For Marination-
Chicken Breast- 250gm ( cut into medium cubes)
Black Pepper powder- 1 Tsp
Roasted Gram Flour- 2 Tbsp
Whole wheat Atta- 1 Tbsp
Tomato Puree- 3 Tsp
Ginger Garlic Paste – 2 Tsp
Salt- as required
For Seasoning-
Onion ( cut into thin slices) – 2 Medium
Palak- 1 Cup
Green Chillies chopped- 2 Counts
Garlic chopped- 3 Tsp
Grated Ginger- 1 Tsp
Black Pepper powder- 1 Tsp
Chilly paste- 1 Tsp
Coriander leaves chopped- ¼ Cup
Salt- as required
Oil- as required for shallow frying the chicken 
Method:
– Clean the chicken well. Take a  bowl and add all the ingredients for marination, mix it to a thick batter by adding water little by little
– Add chicken pieces into the batter and mix well so that the batter coats the chicken properly. Set aside for at least 30 min for marination.
– Rinse palak leaves in water. Heat a kadhai, add half a cup of water along with the palak .Close the lid for 3 to 4 min and allow it to cook.  Remove from the flame and let it cool. Once cool, blend the palak into a puree and keep aside.
– Heat oil in a pan to shallow fry the marinated chicken pieces.  Fry until chicken turns golden brown in colour, continue it for 1 or 2 batches. Cook it on a medium flame, so that the chicken is done properly.
– Heat a pan and add 2 tsp oil. Add chopped green chillies, ginger, garlic and sauté for 2 minutes. Then add sliced onion, sauté until golden brown.
– Add palak puree into it, saute for a while, and add chilli paste and sauté well again for 2 minutes.
– Add the cooked chicken pieces into it. Mix well so that palak mixture coats the chicken properly.
– Finally, add pepper powder and chopped coriander leaves and toss well.
– Serve hot
Benefits: High in protein, along with essential minerals like iron, calcium, magnesium and vitamins A and K.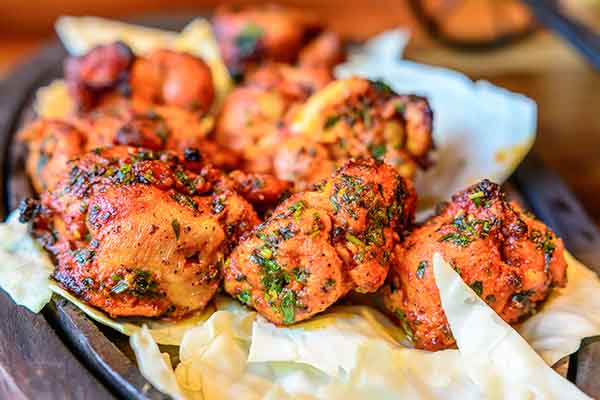 SHREDDED CHICKEN SALAD
Ingredients:
Chicken breast – 250gm
Onion Chopped- 1 Medium
Tomato Chopped- 1 Medium
Coriander leaves chopped – ¼  Cup
Lettuce/Cabbage/ Red Cabbage ( cut into thin slices)  – ½  Cup
Bell Peppers  ( cut into thin slices) – ¼ Cup
Roasted and Crushed Peanuts- 2 Tbsp
Black Pepper Powder- 2 Tsp
Mustard Powder- 1 Tsp
Lime Juice- 1 Tbsp
Honey- 1 Tsp
Salt- as required
Oil- 2 Tsp
Method:
– Boil the chicken breast with salt and shred it.
– In a bowl, add honey, salt, black pepper powder, mustard powder and lemon juice. Mix well and keep aside.
– In a pan, add 2 tsp oil and lightly roast the boiled and shredded chicken breast.
– In a mixing bowl, mix together all the veggies and the chicken. Pour the prepared dressing and toss well.
– Top it with roasted and crushed peanuts and serve immediately.
Benefits: Rich in Fiber, protein and antioxidants.
Do give the above recipes a try. On Eid, it is perfectly ok to indulge in some of that oily biriyani treat or bite into a morsel of those greasy lamb delicacies while savouring some of the Haleem followed by some yummy khubani ka meetha. Just be sure to maintain strict portion control while having more of the above mentioned healthier yet tasty options. The key here is to have the indulgences to taste and the healthier options to fill. Follow this mantra to strike a balance between your craving and health.
Maintaining a healthy body that houses a healthy mind is also a form of prayer. 
Even though the lockdowns are being eased partially, let us also ensure restraint regarding gatherings and visits to mosques. Maintain social distancing and wear a mask if you have to go out. Be sure to follow all guidelines to stay healthy and safe. 
Have a fantastic Eid al-adha!
Was this article helpful?

0

0
Love reading our articles?
Subscribe to never miss a post again!