5-Step Mantra To Maintain Good Cholesterol
6 Min Read
Cholesterol can largely be termed as a lifestyle disease although some factors like hereditary influence could also play a minor role. At this time of staying indoors, you can make certain lifestyle changes related to food, exercise and habits so as to control cholesterol. 
Good and bad cholesterol
Cholesterol is an essential fat that provides stability in every cell of the body. The right amount is essential for the formation of vitamin D (an integral component in boosting immunity) and hormones like testosterone and estrogen. It is also essential for our digestion and in building healthy cells. 
Cholesterol can be good and bad. High-density lipoproteins (HDL) are good cholesterol that is responsible for removing bad cholesterol. It is imperative to maintain it at optimal levels. Low-density lipoproteins (LDL) are called bad cholesterol as they can clog your blood vessels leading to health complications like high blood pressure, heart attack or stroke.
5 ways to maintain good cholesterol 
Eat healthy fat
Omega 3 fatty acids help in increasing HDL cholesterol and reducing LDL cholesterol. Be sure to include salmon/sardine/mackerel, walnuts, flaxseeds, chia seeds, avocados, olives and olive oil in your diet.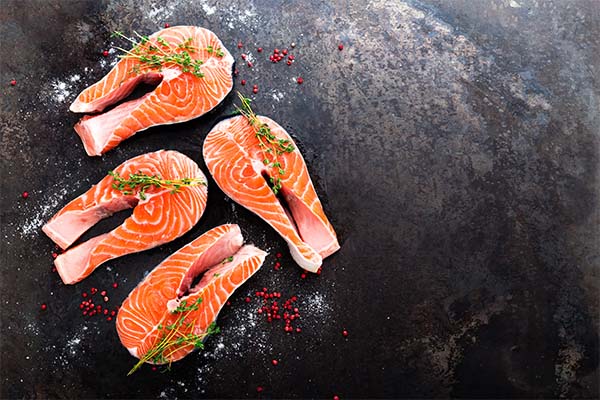 Increase fibre
Soluble fibre can decrease the absorption of cholesterol into your bloodstream. It binds cholesterol in the intestines and excretes it. Include soluble fibre in the form of oats, nuts, seeds, beans, chickpeas, apples, bananas, pears, prunes.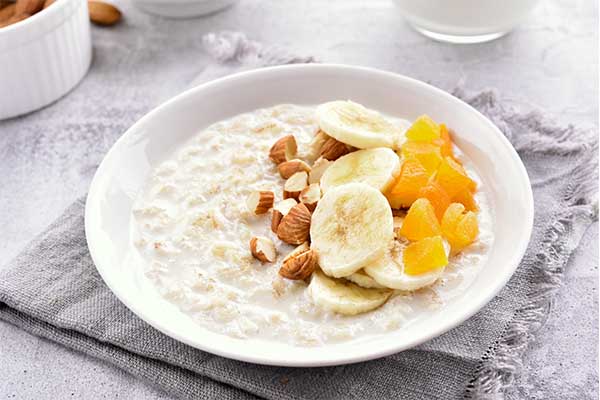 Munch colourful fruits and veggies
Fruits and vegetables have many components that lower cholesterol—including fibre, cholesterol-blocking molecules called sterols and stanols, and antioxidants. It is advised to incorporate leafy greens, bell peppers, carrots, tomatoes, orange, and berries. As a rule, the richer the colour, the better the nourishment. Do not over consume fruits, as the fructose content in fruits can lead to high triglyceride levels. Stick to 100gm fruits per day. 
Include superfoods
Include onion, garlic, methi seeds, cinnamon and green tea. These contain antioxidants and other cholesterol-reducing components. Stick to a maximum of 2 cups of green tea and not more. Research also shows that eating one clove of garlic each day could lower cholesterol up to 10%. So be sure to add them into your daily diet.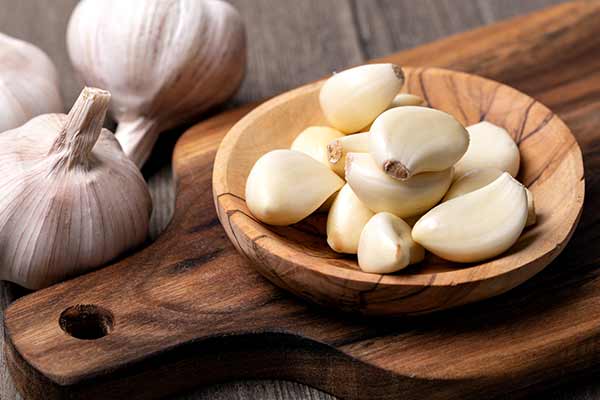 Get moving
Exercising for 30 minutes for 5-6 days in a week helps in fat burning and thus helps in reducing LDL as well as triglycerides. If you haven't been active, start gradually with 10 min of cardio and raise it to 30 minutes in about 2 weeks. You can walk, swim, cycle or engage in any form of aerobic workout (as per lockdown guidelines).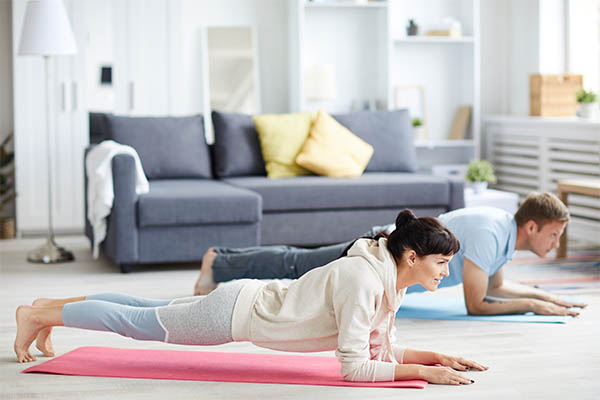 5 ways to lower your bad cholesterol 
Avoid trans-fats and saturated fats
Trans-fats are produced when hydrogen is added into a liquid fat to help it solidify and extend the shelf life of packaged and baked food. Limit the consumption of desserts, fried food, processed food, red meat, organ meat, shellfish, sweets and chocolates. In case you crave for something sweet, you can have dark chocolate with 70-80% cocoa content. Check the ingredient label for the cocoa content.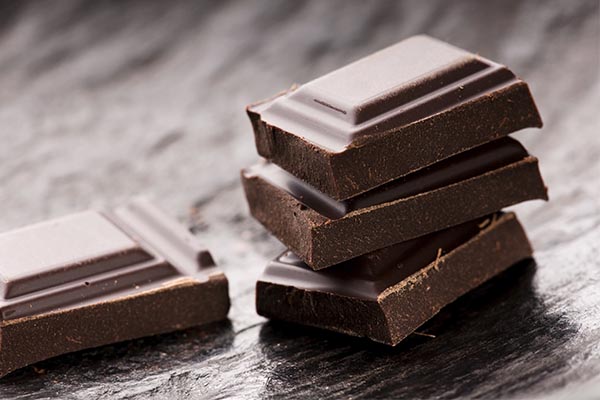 Eliminate refined flour and sugar
Refined flour is stripped off necessary nutrients and fibre. Excess sugar gets stored as fat and also leads to hardening of the arterial walls and increases the chance of cholesterol accumulation. A good enough reason to eliminate both.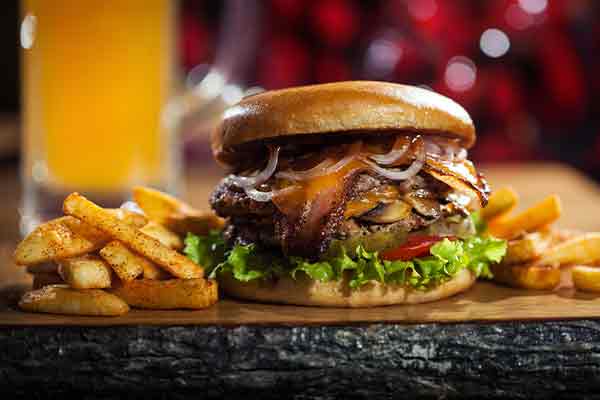 Quit smoking and drinking alcohol
Smoking damages blood vessels and increases your risk for plaque buildup. It also reduces the amount of HDL, the "good" cholesterol in your blood which protects against heart disease. When you consume alcohol, it is broken down and rebuilt into triglycerides and cholesterol in the liver. So, drinking alcohol increases bad cholesterol in your blood. It also leads to weight gain and raises your blood pressure, which elevates your risk to develop heart disease.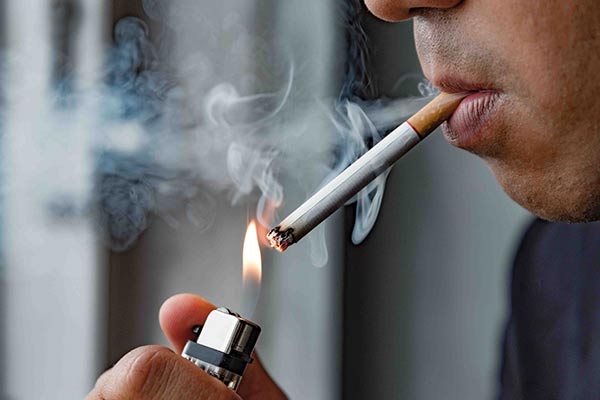 Avoid stress
When you're stressed, your cholesterol can go through the roof. Relax. Indulge in a good book, spend quality time with family over a cup of coffee, or take to your yoga mat. It will help keep your cholesterol in check.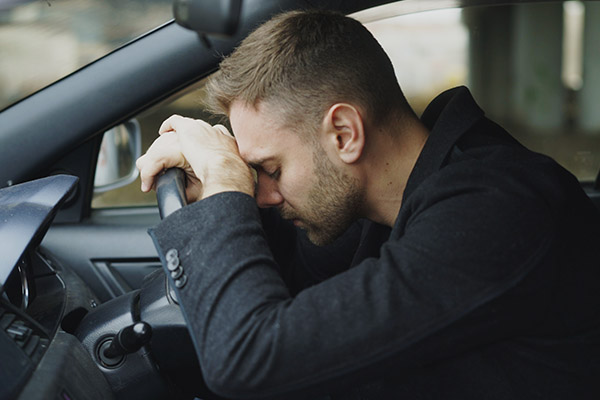 Don't ignore existing medical conditions
Cholesterol is often affected by existing medical conditions like diabetes, hypertension among others. If you have an existing chronic condition, please make sure that you are following ways to effectively manage it. Keep it in check by avoiding over indulgences and also taking the prescribed dose of medication. Ensure that you have enough stock of your prescribed medications.

Cholesterol-friendly recipe
Palak /Methi Paratha  with Hummus 
Ingredients for paratha
Whole wheat Flour- 1 Cup

Palak/ Methi – 1 Cup 

Garlic- 2 Cloves

Garam Masala- ¼ Tsp

Ghee- 1 Tsp

Salt- as per taste

Water- For kneading
Ingredients for hummus
Chickpeas ( Kabuli Channa)- ½ Cup cleaned and soaked for 8hrs 

White Sesame seeds- 1 Tbsp

Lemon Juice- 2 Tsp 

Chopped Garlic- 2 Tsp 

Extra virgin Olive Oil- 3 Tsp 

Salt- as per taste
Method for paratha
Wash the palak/ methi thoroughly and drain it.

Blend it in a mixer along with garlic to make a fine puree. Can add 1-2 Tbsp water if required

Add the puree to the whole wheat flour along with garam masala, add salt as required.

Knead together to make a soft pliable dough. Set it aside for 30 min.

Roll it to make slightly thick palak/ methi paratha, by dusting flour as needed, to prevent it from sticking.

Cook the parathas on a heated tawa by flipping it on both sides, till golden spots appear.

Smear ghee once it is done.
Method for hummus
Pressure cook the cleaned and soaked chickpeas with 1.5 cups water and ¼ tsp salt, for 15 min on a medium flame.

Mash them completely with a spoon or with your fingers

Dry roast the white sesame seeds in a pan on low flame, till they become crisp and start crackling. Need not brown them. Let it cool. 

In a mixer, powder the sesame seeds to a fine texture. 

Add garlic, lemon juice, extra virgin olive oil,  and salt as required. Grind to a semi-fine consistency.

Add the cooked chickpeas and grind till smooth and light. 

Hummus is ready now.
Enjoy hot palak/methi parathas with hummus.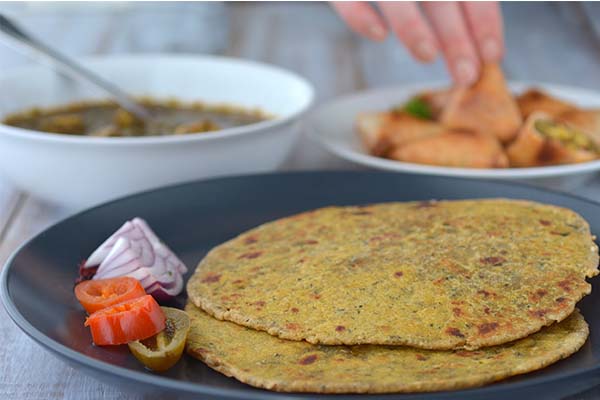 Discard habits harmful for your health and embrace sustainable lifestyle changes that will always keep you healthy, fit and strong. Take care and stay healthy and safe. For more diet advice, healthy eating tips and suggestions on multivitamin intake, please reach out to our team of dietitians on the MFine app. Our experts are just a tap away!
If you are experiencing symptoms like cough, fever, sore throat or breathing difficulties, it is advised that you consult a doctor as soon as possible. Get your symptoms assessed by top doctors on your phone on the MFine app.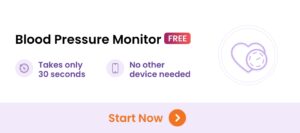 Was this article helpful?

0

0
Love reading our articles?
Subscribe to never miss a post again!