Indian Weight Loss Diet Plan Chart: A 7-Day Diet Plan for a Healthy Life
Did you know that approximately 39% of the global population was classified as overweight or obese in 2014? Back home, three out of four Indians are considered to be overweight. Data indicates that from 1998 to 2015, the percentage of overweight and obese women increased from 8.4% to 15.5% and 2.2% to 5.1% respectively.
According to the Obesity Foundation of India, "Children's consumption of sugary sodas has increased by 300% in the last two decades."
For this reason, we will learn what it means to maintain a healthy body weight and how you can achieve it with an easy Indian weight loss diet plan chart. Here we talk about a practical diet plan for weight loss that you can actually follow.

Still dealing with lockdown weight gain?  
Keeping your weight at a healthy level can be challenging sometimes, however, bringing gradual changes into daily routines can help maintain a moderate weight. How to maintain weight gain? 
You can start by walking or spot running. Working out at home via an online workout class is always an option. 

If you are working from home, try to walk around the house every half an hour. The aim is to bring more physical movements.  

Try maintaining a disciplined lifestyle, specifically on your diet and sleeping schedules. 

Practice meditation to relieve yourself of all the stress and anxiety. Stressing over can be harmful to your health. 
MFine has recently launched a Free Weigh-Loss Diet Plan that helps you download a customized plan designed by doctors & dietitians. Try the Free Weight-Loss Diet Plan on MFine app.
Consult with the best doctors city right now
Chapter 1: What is a healthy weight to aim for?
You need to stay within a specified range of Body Mass Index (BMI) to fall into the 'healthy weight' category. However, you can also gauge your level of physical health by looking for key factors such as:
Increased energy levels
Better quality sleep
Positive mindset and mental peace
Increased happiness and emotional contentment
So when you're targeting weight loss, make sure to factor in the above lifestyle factors that also double up as 'markers' for healthy living.

Let's understand what we mean by BMI and how it can be calculated.
Body mass index (BMI) is an inexpensive and easy screening tool which allows you to estimate excess fat and understand whether you are underweight, healthy weight, overweight, or obese.
Here are the top four reasons why you need to understand your BMI range:
You'll get to know if you weigh in accordance with your height.
It'll act as a wake-up call for you, offering a glimpse into whether you're at risk of certain diseases.
You'll be better prepared to undertake any preventive measures to keep your body weight in check.
You get to decide what diet and lifestyle changes to follow in order to lead a healthier life
In terms of the risks involved, the higher the BMI, the greater the risks related to obesity. You can calculate it by measuring a person's weight in kilograms divided by the square of height in meters. For example, a 70 kg adult who is 1.75 m tall will have a BMI of 22.9.
Here's the formula for it:
70 (kg)/1.752 (m2) = 22.9 BMI
Healthy BMI Range for Indian Males and Females:
"WHO claims that majority of the Asian population are at higher risk of diabetes and cardiovascular diseases, and hence have a lower BMI than the existing WHO cut-off points for being overweight."
For the Indian population, BMI is calculated differently and includes additional categories based on body fat. The normal BMI cut-off for Indians is 23.
Nutritional status based on the WHO and "Asian criteria" values
Nutritional Status
WHO criteria BMI cut-off
Asian criteria BMI cut-off
Underweight
< 18.5
< 18.5
Normal
18.5 – 24.9
18.5 – 24.9
Overweight
25 – 29.9
23 – 24.9
Pre-Obese
–
25 – 29.9
Obese
> 30
> 30
Obese Type 1 (obese)
30- 40
30 – 40
Obese Type 2 (morbid obese)
40.1 – 50
40.1 – 50
Obese Type 3 (super obese)
> 50
> 50
It also helps to know that according to studies, Indian women are more likely to be obese than men.
While BMI is an important metric doctors look at, there are also a number of other health parameters which need to be considered to provide a holistic view of your health:
Visceral fat: 0.5 to 9.5 is a healthy range
Total body fat percentage: The range for a healthy body fat percentage depends upon your age, gender and activity levels.
Body fat percentage for women:
| Age | Percentage |
| --- | --- |
| 20 – 39 | 21 – 32% |
| 40 – 59 | 23 – 33% |
| 60 – 79 | 24 – 35% |
Body fat percentage for men:
| Age | Percentage |
| --- | --- |
| 20 – 39 | 8 – 19% |
| 40 – 59 | 11 – 21% |
| 60 – 79 | 13 – 24% |
Summary:
– Simply put, the Body Mass Index is a useful and reliable tool to gauge your body fat in absolute numbers.
– For Indians, a BMI of 23 is considered to be 'normal' weight.
Chapter 2: Weight Reduction Diet Plan Charts for Indians: Top 5 food groups for you
Contrary to popular belief, depriving yourself of certain food groups or eliminating them can prove to be counter-productive in the long run. There is no such thing as a perfect diet chart for weight loss. Seeking a fast body slimming diet plan or a diet chart for fat loss that promises instant results, may give you the results you are looking for, however, may not be beneficial for your body long term. A low calorie diet chart or a low fat diet chart does not have to exclude some of your favourite foods entirely. It is all about moderation – assessing your body and seeing what works for you. How your body is processing certain foods and reacting to those accordingly.
Overall, if you wish to follow a fast weight loss diet chart you must also think of losing weight sustainably. You will need to craft a  balanced diet plan for weight loss, which includes: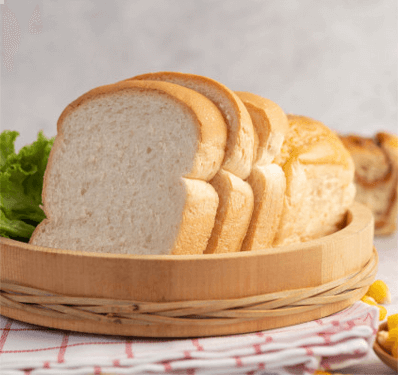 1. Carbohydrates
As the primary supplier of energy in your body, carbohydrates should ideally constitute 50% of your daily calorie requirement in your Indian weight loss diet chart. That said, it's the right type of carbs that makes all the difference. Simple carbs such as bread, biscuit, white rice, etc. should be avoided as they contain too much sugar.</br/> Carbohydrates are basically the energy source for the body. Your body uses a certain amount of carbohydrates it needs according to your daily calories and the rest it stores as fat. Therefore, if you are looking at a diet chart to reduce belly fat or a slimming diet chart, the type and amount of carbohydrates that you include in your diet plan are crucial.
Instead of simple carbohydrates, go for complex carbs that are fibre-rich and nutrient-dense as they are slow to digest, leaving you feeling full for much longer. You can say goodbye to those hunger pangs with complex carbs such as brown rice, ragi, oats, etc.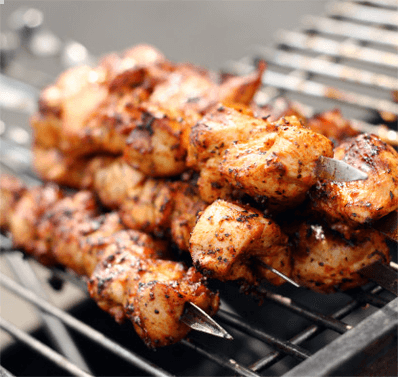 2. Protein
A typical pattern that most vegetarian Indians have is their inability to fulfil the daily protein intake. Proteins are essential for repairing body tissue, muscles, cartilage and skin, in addition to aiding in pumping blood. Best of all, consuming a protein-rich diet can help you lose weight, as it builds muscle and burns more calories than fat.
Approximately 30% of your diet should consist of protein. A high protein vegetarian diet for weight loss would include healthy sources of protein such as whole dals, paneer, chana, milk, leafy greens, eggs, white meat, and sprouts. As a thumb rule, try to consume one helping of protein along with every meal.
A typical non veg diet plan for weight loss should include lean meats such as lean beef, chicken, turkey and white fish as they also great sources of protein.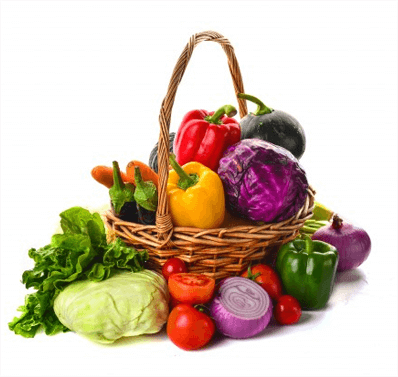 3. Fibre
As mentioned earlier, consuming fibre-rich foods can help you stay full for longer periods. Including fibre rich foods in your Indian weight loss diet chart aids in digestion and protects your heart's health. Ideally, a proper dieting chart for weight loss includes the consumption of at least 15 gm of fibre every day. Good sources of fibre include oats, lentils, flax seeds, apples and broccoli.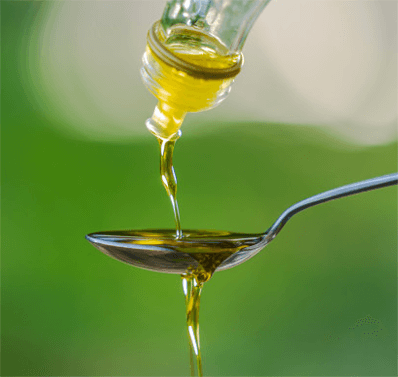 4. Fat
Every person who wishes to lose weight fears the 'fat' group of foods. However, what most people don't know is that there are good, essential fats which help synthesise hormones, store vitamins, and provide energy. Keto diet plans for weight loss are actually becoming an effective way of losing weight. Keto diet plans revolve around consuming a majority of foods in the healthy fats group while eliminating or consuming very less of carbohydrates. The idea behind this diet plan for weight loss is that the body learns to use fat stores for energy instead of carbohydrates. However, it is essential that in your keto diet plan you consume only healthy fats while eliminating bad fats like saturated and trans fats as they increase blood cholesterol levels and low-density lipoprotein (LDL) levels.
20% of your diet should comprise healthy fats. These include polyunsaturated, monounsaturated, and omega-3 fatty acids. You can also use heart-healthy oils such as olive oil, mustard oil, soya bean, sesame, sunflower, groundnut oil etc. when cooking.
In fact, you can also consume a spoonful of ghee every day, which is extremely healthy for your joints. Make sure to avoid trans fats at all costs.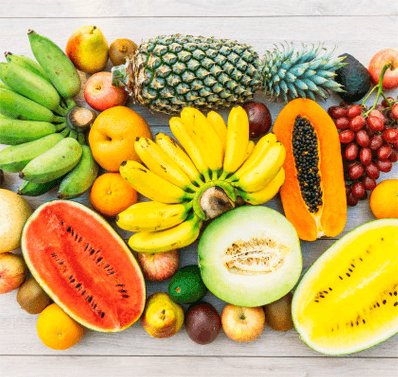 5. Vitamins and Minerals
Finally, vitamins A, E, B12, D and minerals calcium and iron deserve a special mention. These nutrients aid in metabolism, maintain nerve and muscle function, bone health, among other things.
Note that plants, meat, fish, nuts, oilseeds, fruits and green leafy vegetables are all sources of rich vitamins and minerals. Ideally, you should consume 100 grams of greens and 100 grams of fruits every day. A gm diet chart for losing weight, for example, focuses on consuming a majority of fruits and vegetables in a structured manner making it one of the most natural weight reduction diet plans among many others.
It is important to understand if your body receives the required level of these nutrients throughout the day. To gain more clarity, you can always perform a full-body check-up or condition-based health check up to know if you are deficient in a specific vitamin or mineral.
Summary:
– A balanced and nutritious diet can only be attained by eating foods that belong to all five food groups.
– It is mandatory that you consult a nutritionist to understand the recommended quantities and get a customised diet plan that suits your body.
Chapter 3: Indian Weight Reduction Diet Plan: Charts for every dietary need
In simple terms, an Indian fat loss diet plan in 7 days has to take into account various factors such as gender, geography (as North Indian diets differ from South Indian ones), meal preferences (vegetarian/vegan/non-vegetarian), etc.
Here are four easy fat loss diet plan charts for your ready reference.
Please make sure to speak to your nutritionist to customise the plan based on your needs.
7-Day Weight Loss Diet Menu (Vegetarian) – 1200 Calorie Diet Plan
Note: Before we outline the details of this vegetarian diet plan for weight loss, please ensure that you consult with a nutritionist.
Vegetarian Diet Chart for Weight Loss in 7 Days
Day 1
Early morning
Start your day with 1 glass of cucumber water.
Breakfast
You could have a bowl of oats porridge (with skimmed milk) and mixed nuts (25 gm).
Lunch
Have 2 rotis with dal and any sabzi (preferably something light like gajar matar).
Dinner
You can have 2 rotis with a bowl of dal and water-rich vegetables like lauki sabzi.
In between fillers (if hungry) for all 7 days include skimmed milk paneer (100 gm), 1 bowl of mixed vegetable salad, 1 cup of seasonal fruits and a glass of buttermilk, or a cup of tea with less milk and jaggery.
Day 2
Early morning
Start your day with 1 glass of cucumber water.
Breakfast
Eat 2 rotis stuffed with mixed vegetables along with 1 cup of curd.
Lunch
You can eat half a bowl of methi rice along with a vegetable lentil curry of choice.
Dinner
Have sauteed vegetables and green chutney for a light dinner.
Day 3
Early morning
Start your day with 1 glass of cucumber water.
Breakfast
You can have 2 slices of multigrain toast along with a cup of skimmed milk yoghurt.
Lunch
Have a bowl of sauteed vegetables along with paneer kebab and green chutney.
Dinner
You can have half a bowl of methi rice and 1 cup of lentil curry of your choice.
Day 4
Early morning
Start your day with 1 glass of cucumber water.
Breakfast
You can make a smoothie with nuts, fruit, and yoghurt along with any fruit of your choice.
Lunch
Have a cup of moong dal, bhindi sabzi, and 2 rotis.
Dinner
For dinner, you can opt for half a bowl of steamed rice and 1 cup of palak chole.
Day 5
Early morning
Start your day with 1 glass of cucumber water.
Breakfast
Start your day with a glass of skimmed milk and a bowl of peas and carrot poha.
Lunch
Eat 1 missi roti with low-fat paneer curry and dal.
Dinner
You can have 1 roti, a bowl of curd, and a bowl of aloo baingan tamatar ki sabzi.
Day 6
Early morning
Start your day with 1 glass of cucumber water.
Breakfast
You can have 2 idlis with a bowl of sambar.
Lunch
Have 1 roti with a bowl of curd and aloo baingan tamatar ki sabzi or mixed vegetable sabzi.
Dinner
You can eat a cup of moong dal with 1 roti and little bhindi sabzi.
Day 7
Early morning
Start your day with 1 glass of cucumber water.
Breakfast
You can have 2 besan chilla and green garlic chutney.
Lunch
Have half a bowl of steamed rice and palak chole for lunch.
Dinner
You can eat low-fat paneer curry and 1 missi roti.
7-Day Weight Loss Diet Chart (Non-Vegetarian)
Non-Veg Diet for Weight Loss
Day 1
Breakfast
Bowl of sambar with 2 brown rice idlis/ low-fat paneer sandwich with mint chutney.
Lunch
2 whole-grain roti with a bowl of mixed-vegetable curry and one cup of dal.
Dinner
Chicken curry with mixed vegetables and a fresh spinach salad or chicken gravy with 1 multigrain roti.
Day 2
Breakfast
2 chana dal pancakes stuffed with mixed vegetables and a glass of milk/bread, 1 boiled egg with a bowl of seasonal fruits.
Lunch
A bowl of fish curry with brown rice.
Dinner
A bowl of khichdi with sprout salad.
Day 3
Breakfast
Apple cinnamon porridge/egg omelette (made from 2 eggs).
Lunch
2 whole-grain roti with a bowl of non-veg curry of choice.
Dinner
1 multigrain roti with a bowl of chicken curry (made with less oil) and a bowl of steamed or sauteed vegetables.
Day 4
Breakfast
1 bowl of yoghurt with sliced fruits and sunflower seeds/ vegetable poha with peanuts.
Lunch
1 whole-grain roti or half cup of brown rice with a bowl of non-veg curry and a bowl of dal.
Dinner
Chola sabzi with basmati rice and green salad.
Day 5
Breakfast
Vegetable dalia and a glass of milk/3-4 dal paddu with sambar.
Lunch
Vegetable sambar with brown rice/2 multigrain roti with non-veg curry of choice.
Dinner
Chicken curry with 80-100gm Boiled sweet potatoes and mixed vegetables/chicken curry with 1 multigrain rotis.
Day 6
Breakfast
Multigrain parathas with avocado and sliced papaya.
Lunch
Large bowl of salad with rajma curry and brown rice.
Dinner
Lentil pancakes with chicken tikka masala.
Day 7
Breakfast
Buckwheat porridge with sliced mango/fruit salad with a glass of milk.
Lunch
Vegetable soup with whole-grain roti/one bowl millet and dal khichdi with multigrain roti.
Dinner
Masala-baked chicken with dal and 1 multigrain roti.
7-Day Easy Weight Loss Diet Plan Chart (North Indian)
Below, we have outlined a few variations you can include in a North Indian diet plan that you can customise according to your needs and taste buds and follow for 7 days. Be sure to consult your nutritionist for any health concerns before following this diet plan.
| | |
| --- | --- |
| Early morning | 1 glass of warm lemon water |
| Morning | Tea without sugar + 2 Marie biscuits |
| Breakfast | 1 paratha and 1 cup curd |
| Mid-morning | 1 serving of seasonal fruit |
| Lunch | 1 bowl of brown rice + 1 bowl urad dal + boiled chicken (100gm) |
| Evening | 1 glass of lassi without sugar |
| Dinner | 2 rotis + 1 bowl of mixed vegetables |
7-Day Weight Loss Diet Chart (South Indian)
This is a generalised 7-day South Indian diet plan that you can customise according to your needs and taste buds. Just make sure to include healthy alternatives and speak to your nutritionist about creating a personalised and natural weight loss dieting chart.
| | |
| --- | --- |
| Early morning | 1 glass of warm lemon water |
| Morning | Black coffee without sugar + 2 Marie biscuits |
| Breakfast | 2 idlis/1 plain dosa |
| Mid-morning | 1 serving of seasonal fruit |
| Lunch | 1 bowl brown rice + 1 bowl sambhar + 1 cup mixed vegetables + baked fish (optional) |
| Evening | 1 glass buttermilk |
| Dinner | 2 rotis + 1 bowl of mixed vegetables |
Summary:
– No matter what Indian weight loss diet plan chart you follow, practicing mindful eating and portion control are important.
– Make sure to consult your dietitian to understand which diet would suit you best.
Chapter 4: Weight Loss Diet Plan Chart for Indians: Understanding your recommended calorie intake
Calories play a vital role in losing weight. Over the years, experts have spoken about the "Calories in, calories out" model at length. The logic is simple. As long as you're eating fewer calories than you burn, you should be losing weight. In basic terms, you need to follow a calorie-deficit diet to lose weight.
This is why you need to control your calorie intake and also focus on what type of food you're eating. You may be eating less than 1200 calories, but if you're indulging in foods
(even in restricted quantities) such as samosa, pastries, and cold drinks, you're doing more harm to your body. Thus, it helps to look at the type of food you're consuming in addition to tracking the calories.
"The general thumb rule as far as daily calorie recommendation goes is 1900 calories for women and 2100 calories for men." – Consultant Nutritionist,
The calories a person needs every day depends on numerous factors.
Top 7 Factors That Can Help Determine Your Ideal Calorie Intake:
1. Goal weight: Determining calorie intake based on a goal weight involves understanding the relationship between calories and weight management. The basic idea is that your body weight is influenced by the balance between the calories you consume and the calories you expend.
2. Age: Age can influence calorie intake because metabolic rate tends to change with age. Nutrient requirements may change with age. Older adults may need fewer calories, but the importance of obtaining essential nutrients like vitamins and minerals remains crucial for overall health.
3. Gender: Gender can influence calorie intake because men and women typically have different body compositions, hormonal profiles, and metabolic rates. Men and women may have slightly different nutrient requirements based on factors like iron needs for women of childbearing age and calcium needs for bone health.
4. Activity Levels: While individual activity levels vary widely, men and women may engage in different types and intensities of physical activity. This can affect their overall calorie expenditure and influence their dietary needs.
5. Height: Height is a key factor in determining calorie intake because it contributes to your Basal Metabolic Rate (BMR) and Total Daily Energy Expenditure (TDEE). Taller individuals may have different activity levels and exercise patterns than shorter individuals, influencing their overall calorie expenditure. For example, someone who is taller and engages in more physical activity may have higher caloric needs.
6. Metabolism: This process is where your body converts calories from food into energy it can use, even while at rest. Metabolism differs from person to person and is influenced by age, gender, and physical activity habits.
7. Basal Metabolic Rate (BMR): BMR refers to the minimum number of calories your body needs in a 24-hour-period to perform basic life-sustaining functions, such as your heartbeat, breathing, circulation, cellular regeneration, and nutrient processing.
Summary:
– Increasing calorie awareness is one of the first steps toward building a healthy foundation for weight loss.
– That said, you must consult a nutritionist to understand your ideal weight based on your health history, current weight, and other factors mentioned above.
Chapter 5: Tips to help you stick to your Weight Reduction Diet Plan Chart
Starting a diet is easy, but sticking to it is the difficult part. After a few days of following your Indian weight loss diet plan chart, you might experience cravings for unhealthy foods that used to be a part of your diet. This is completely normal, so don't feel guilty about it. Instead of giving into your cravings and derailing your diet plan, you should learn helpful techniques to manage your cravings. The key here is to not ignore your cravings, but instead handle them in a healthy way. If you try to suppress your cravings, then you're more likely to give in to extreme binge sessions.
In this section, we will highlight some handy tips you can follow to ensure that you don't stray from your Indian Body Slimming diet plan and extract its maximum health benefits: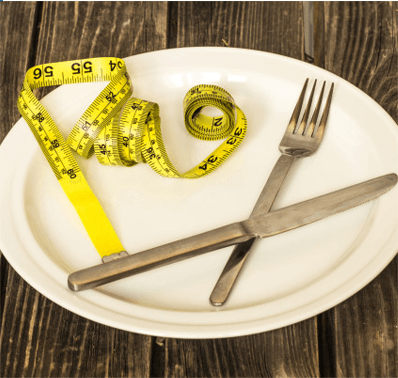 1. Avoid starving yourself
No one makes rational decisions on an empty stomach! Starving yourself can make you more prone to binge eating on unhealthy food. This is not a rapid weight reduction diet plan. Being constantly hungry can also affect your mood and productivity. Instead,
eat 5-6 smaller meals a day to keep yourself full while limiting your calories.But remember that portion control is key.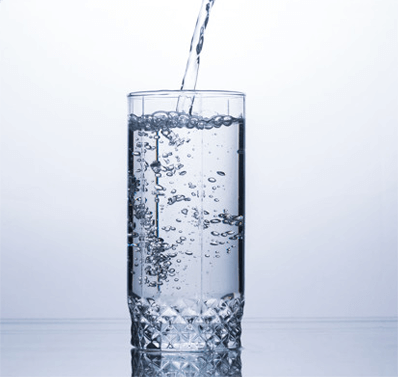 2. Drink a lot of water
Sometimes, you might mistake your thirst signals for hunger. Staying hydrated is key to cutting off those untimely hunger pangs. Best of all, water has no calories, so stay hydrated and have six to eight glasses of water daily. If you want some variety, include green teas, herbal teas or chamomile tea in your Indian weight loss diet plan chart for some zero-calorie hydration.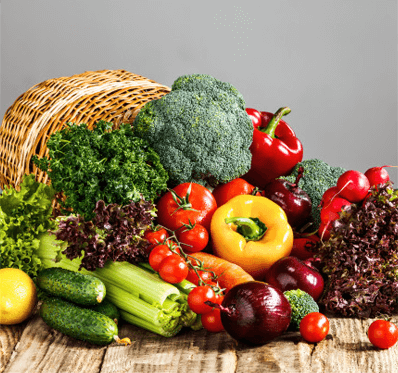 3. Eat fibre-rich foods
In many cases, you might be eating a sufficient number of calories but will still feel hungry because your meals are low in fiber.
Fiber can keep your stomach full for longer periods of time. Ensure you eat a lot of fruits, vegetables and whole grains. When you feel hungry, snack on some raw carrot sticks or a spicy sprouts salad to stay full.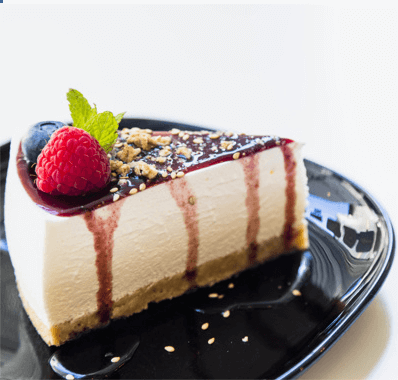 4. Avoid overindulging on cheat days
Cheat days can be a great tool to stay on track with your diet plan, but overindulging can set back your progress. If you find it difficult to control your food intake during cheat days, then try to have small portions of your favourite food once or twice during the week. This way, you won't need one entire cheat day to indulge.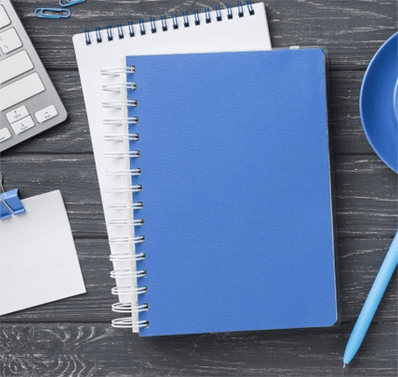 5. Make sure to use a food journal
In many cases, you might be consuming more calories than you think through mindless snacking. To avoid this, keep a food journal or a calorie counter app to keep track of
everything you eat. This will give you an accurate view of how many calories you're consuming.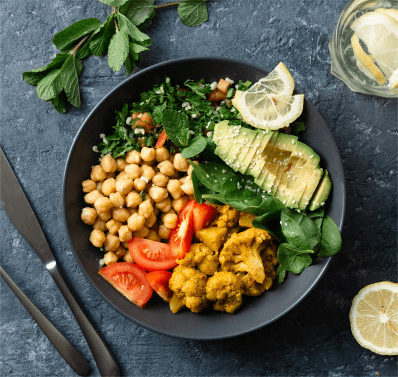 6. Have an early dinner
Metabolism slows down at night, so eat early and have a light dinner. According to experts, you should eat your last meal by 8 pm at the latest.
Summary:
– When following a weight loss diet plan, what matters at the end of the day is that you follow a diet plan that you can adapt to regularly. This can only happen if you're consuming a balanced Indian weight loss diet plan to get fit and happier.
– Depriving yourself too much can lead to overeating and have a negative impact on your mental and physical health.

Chapter 7: Importance of maintaining a 'Healthy Weight'
Important:
"Maintaining healthy body weight is extremely important to avoid ailments such as high blood pressure, diabetes, gallstones, etc. However, it is also important to note that losing weight by having a balanced diet along with regular exercise is the right way. Practising mindful eating and portion control are critical if these are not practiced, you might end up causing more harm to your body than you can think of.
processed and refined grains, vegetable oils are a big NO-NO"
– Parvathy Menon, Dietitian and Nutritionist
According to research, most adults in India between the ages of 18 – 49 gain around 1 kg each year. Hence, prioritising weight gain should be key.
The importance of aiming for healthy body weight cannot be stated enough. But what's interesting is that everyone thinks of what constitutes to be 'healthy weight' differently. For some, it's about gaining a specific target weight on the weighing scale; for others, it's about losing inches on the waist.
However, many health experts believe that achieving a healthy weight entails a balance between health and enjoying your life.
One must be confident, happy, and at peace when following a weight loss diet. Pushing yourself to the extreme can be unhealthy and can also cause you to binge on unhealthy foods when you fall off the wagon.
That said, for people who are obese, being overweight can lead to severe health issues and increase the risk for numerous other serious ailments such as: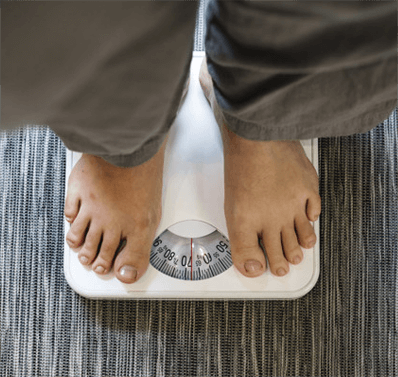 Hypertension
Being overweight leads to problems like high blood pressure and hypertension. Studies indicate that losing even five kilograms can improve hypertension.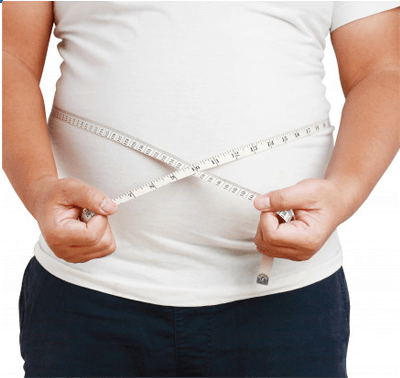 High cholesterol
A person who is overweight can accumulate bad cholesterol (LDL) and experience reduced levels of good cholesterol (HDL).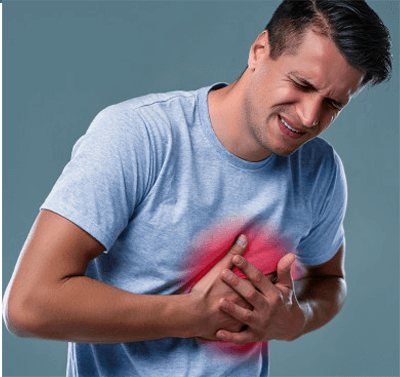 Coronary heart diseases, heart attack, and stroke
Data claims that a 5 to 10 kg weight gain after age 20 increases the likelihood of middle-aged women developing heart disease and high blood pressure by 3 times. Obesity, coupled with hypertension, can cause cardiovascular diseases.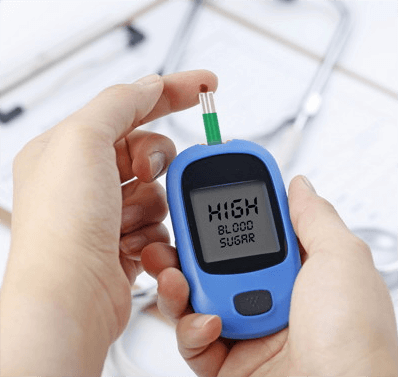 Diabetes
Overweight individuals are likely to develop type 2 diabetes as the cells begin to resist insulin due to excess weight. Diabetes is also very highly prevalent in India, so you need to take adequate prevention measures.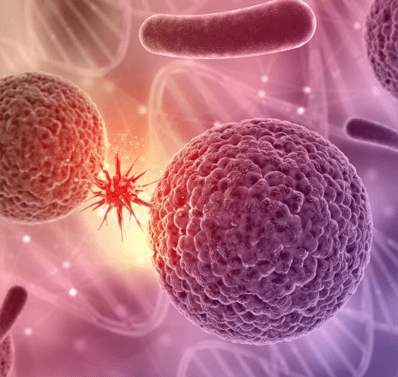 Certain cancers
As per the Nurses' Health Study, "Adult weight gain—even after menopause—can increase the risk of postmenopausal breast cancer." Additional research indicates that obesity can cause cancers of the breast, pancreas , gallbladder, liver, kidney, endometrium , etc.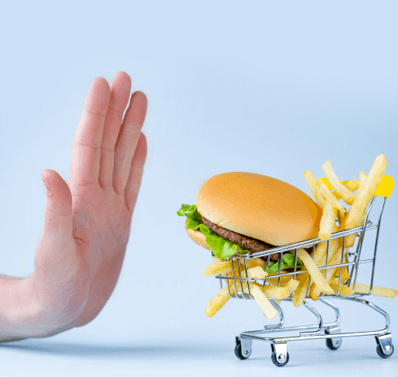 Chronic inflammation
Overeating puts your immune system into overdrive, which eventually causes excessive inflammation. Plus, your body's metabolism gets affected as well. Hence, reducing weight can keep inflammation at bay.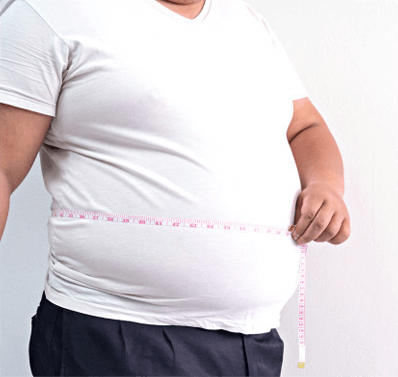 Gallstones
An obese person accumulates cholesterol in their bile, leading to gallstones. Data claims that losing weight in a sustainable and healthy manner can reduce this risk significantly.
Summary:
– Maintaining a healthy body weight can boost your self-confidence and reduce your risk of attaining serious ailments such as the ones mentioned above.
– Being obese can contribute to poor quality of life, affecting one's physical health as well as mental peace.
Chapter 8: Weight Loss Diet Chart For Females
Weight loss programs for women have gained prominence in the present day. This is particularly owing to weight gain that they experience often due to extended working hours, irregular and unhealthy food habits, high-stress levels, and often a sedentary lifestyle devoid of exercise. The need to stay healthy and the confidence gained from looking fit and presentable are key contributors to women seeking out diet programs that help lose weight. 
Here is a 7 days sample Indian weight loss diet chart for female. Please note that this  Indian diet plan for weight loss includes standard recommendations, and you must consult a qualified dietitian before following this as the plan can vary based on your health conditions, nutrient requirements, lifestyle, food preferences, and weight loss goals. 
7-Day Healthy Diet Chart For Indian Females
Monday

Morning Drink- 1 Glass lemon+ginger+Cinnamon Water 

Breakfast- 1 Glass Apple + Oats Smoothie with 1 tsp flax seed powder 

Lunch- 1 Cup Brown Rice Khichdi + 1 Cup Sabzi+ 1 Cup Mixed Veg Salad 

Evening- 1 Cup green tea 

Dinner- 1 Cup Chick pea Salad with 1 tsp sunflower seeds

Tuesday

Morning Drink- 1 Glass Warm Jeera water 

Breakfast- 1 Cup Yogurt with 1 tsp chia seeds + few almonds, walnuts + Any 1 seasonal fruit 

Lunch- ½ Cup Millets+ 1 cup Lentils+ 1 Cup Sabzi 

Evening- 1 Cup Tea/ Coffee without sugar 

Dinner- 2 Full Egg Omelet + 1 Cup Stir fried veggies

Wednesday

Morning Drink- 2 tsp apple cider vinegar + 2 tsp lemon juice + 250ml water 

Breakfast- 2 Wheat Dosas + 3 tsp Chutney + 1 Cup Sprouts 

Lunch- 2 Multigrain Roti + 1 Cup Paneer sauteed with veggies 

Evening- 1 Cup Herbal Tea 

Dinner- 2 Moong Dal Chilla + mint-coriander chutney + 1 Cup Mixed veg salad

Thursday

Morning Drink- Cucumber + Lime + Mint juice 

Breakfast- 2 Idlis/ Uttapam + Coconut/ groundnut Chutney + 1 Cup Lentils 

Lunch- 1 Cup Oats-Dal-Veg Khichdi + ½ Cup Mixed Veg Raita 

Evening- Tea/ Coffee without sugar 

Dinner- Grilled Chicken/Fish + a cup of sauteed veggies 

Friday

Morning Drink- 1 Glass Methi Water 

Breakfast – 2 Whole wheat Toast + 2 tsp nut butter + 1 Boiled Egg + a handful of mixed nuts 

Lunch- 2 Millet Rotis + 1 Cup Dal + 1 Cup Sabzi 

Evening- 1 Cup Ginger tea/Cinnamon Tea 

Dinner- Tofu/Paneer Tikka + a cup of Mixed veg soup

Saturday

Morning Drink- 1 Glass lemon juice + 1 tsp chia seeds 

Breakfast- 1 Cup Vegetable Daliya + ½ Cup Curd 

Lunch- ½ Cup Brown Rice + 1 Cup Rajma + 1 Cup Mixed Veg Salad with 2 tsp sunflower/pumpkin seeds 

Evening- 1 Cup Green Coffee 

Dinner- 1 Cup Mixed Beans Salad with nuts

Sunday

Morning Drink- 1 Glass Jeera-Saunf-Ajwain Water 

Breakfast- Oats Porridge with milk and chopped almonds+walnuts Lunch- Matar Paneer Pulao + ½ Cup Mixed Veg Raita 

Evening- 1 Glass Buttermilk 

Dinner – Stir-fried Chicken with veggies + 1 glass chia seed water
Chapter 9: Science Behind Weight Loss
Our body can be compared to an automobile which is a machine that uses fuel. Instead of burning fuel, our body generates energy by processing the food we consume. The amount of energy in food is measured in calories. 
Calorie Utilization: About 70% of the calories we burn each day are used for maintaining our basal metabolic rate or BMR, which includes the basic tasks that our body performs on a day-to-day basis to keep us alive and functioning. Examples of these include breathing, blood circulation, maintaining body temperature, cellular regeneration and recycling, maintaining hormonal balance,  brain and nerve function,  sleeping, or sitting idle. About 20% is used in larger physical activities, like walking, performing household chores, or exercising. And finally, about 10% is used in digesting our food.
Muscle and Metabolism:  Our muscles are more metabolically active than most other tissues in our body, which means that muscles can burn more calories even at rest. Exercise helps you to maintain or add muscle, which has a great impact on calorie burning over a period. This also helps to prevent our metabolism from dropping down with advancing age. Thus exercise is definitely is a good way to maintain our metabolism. When we start on a diet and reduce the calorie intake, the body burns fat, but it can also burn lean muscle tissue if we get too hungry. This implies that if you go on a crash diet your metabolic rate will slow down due to loss of muscle tissue.

The Ideal weight loss process: When we eat carbohydrates like starches and sugars, our body breaks these down into glucose, which is the easiest form of fuel available to our cells to burn for energy. If we eat too many calories, our body converts the excess glucose into fatty acids and stores them in the adipose tissue for later use. Excess amino acids obtained from the breakdown of proteins that we eat can also be converted to fatty acids for storage. As long as we have excess energy from food in our bloodstream, regardless of the form, the fat cells remain unutilized and keep growing. This process of handling excess carbohydrates in the blood and prevention of the breakdown of fat is controlled by a complex hormonal mechanism, which involves insulin. Elevated blood sugar from a meal triggers the release of insulin, which tells our fat cells to conserve their energy stores and tells our muscle and other tissues to absorb and burn the glucose first.
Once the level of glucose present in the blood drops, insulin levels also drop and the body starts to mobilize energy from our fat cells instead. It's a complex process triggered by a number of hormones and carried out by a system of enzymes and coenzymes. It is important to note that our body stops the fat-burning process in the presence of insulin. So, to lose fat, a diet that keeps your blood sugar stable and in a healthy zone is the key. Thus avoiding too many refined carbohydrates, simple sugars such as sweets, chocolates, ice-creams, packed fruit juices, and including complex carbohydrates in the form of whole grains and veggies would be ideal.
If all the available glucose and the fatty acids unlocked from the fat cells have been used up, the body will turn to other tissues, such as muscle. But we don't want to promote that. Therefore, crash diets are a bad idea. Diets that are way too low in calories put us in starvation mode, which causes loss of our lean muscle along with fat, due to which there is a reduction in the body's metabolism. 
The H2O factor: Water loss could also contribute to the overall weight loss. Water molecules bind to both fat and glucose. Whenever we burn these food components, carbon and water are released. We breathe out the carbon as carbon dioxide, and the water goes out naturally in the form of urine. When you first start a diet, weight loss appears to be more rapid in the first two weeks because extra water that has been bound in your body is being released as your energy stores are used. This is a normal phenomenon. This is also why you may find that your weight has shot up again owing to a cheat day or binge eating at a party. Water molecules will attach to any new fat or glycogen you store, increasing the figures on the weighing scale faster than you might expect after a binge.
Weight loss is a complex process that is controlled by food composition, hormonal balance, calorie balance, and your lifestyle, which includes sleep, exercise, and stress management. Slow weight loss helps to keep your metabolism high and thus should be encouraged over crash diets to lose weight faster. A healthy diet is a foundation for the right way to lose weight. Include more vegetables, whole fruits, fiber-rich foods like whole grains and beans, lean proteins, and nuts in moderation. Avoid processed foods, refined sugar, refined flour, fried foods, and refined oil.

Chapter 10: Top 10 Best Diet Plans
Diets can be described as fixed or outlined eating and drinking plans for a particular purpose such as weight loss or weight gain, or for managing medical conditions. Especially for weight loss, some meal plans are healthy and sustainable in the long run, while others, though effective in the short run, are very restrictive and may harm your body. While some diets limit carbohydrates, calories, or unhealthy fats, others focus on reducing your appetite. 
So, what are the different types of diets that are considered best by nutritionists? Here is a detailed breakdown of the most common diets that you may come across.
1. Ketogenic Diet ( Keto Diet): This diet restricts the daily carbohydrate intake so that your body is forced to burn out more fats for fuel as the main source of energy instead of carbohydrates. This diet is rich in proteins such as meat, fish, eggs and healthy fats such as nuts, seeds, nut butter, avocadoes etc. This diet helps in weight loss, managing diabetes, lowering blood pressure and triglycerides and also, is used as part of treating epilepsy.  This diet can cause nutrient deficiencies and constipation due to the lack of whole grains, beans, fruits and many vegetables in the diet.  Can also cause short-term side effects in the form of "keto flu "which involves fatigue, headache, brain fog and upset stomach.  Long-term health risks include kidney stones, osteoporosis, and liver disease.
2. Blood Type Diet: The idea behind this diet plan is to eat right for your blood type.  Following a diet and lifestyle that suits your blood type will make you healthier, help you reach your ideal weight, and even slow down the aging process. 
Type A blood group members should include vegetables, soy protein, and grains. And avoid red meat 

Type B – Should avoid certain foods like corn, wheat, buckwheat, lentils, tomatoes, peanuts, sesame seeds, chicken and instead opt for lamb, mutton, eggs, green vegetables,  and low-fat dairy products. 

Type AB members- Can include tofu, seafood, dairy, beans, grains, and green vegetables. They should avoid alcohol, caffeine, smoked and cured meats, corn, and chicken.

Type O blood group members are advised to consume fruits, vegetables, and lean, organic meats and stay away from wheat, dairy, caffeine, and alcohol.
3. Mediterranean Diet: The Mediterranean diet is a way of eating that is based on the traditional cuisines of Greece, Italy and other countries that border the Mediterranean Sea.
Plant-based foods, such as whole grains, vegetables, fruits, nuts, seeds, legumes, herbs, and spices, form the base of the diet. Olive oil is the major source of added fat.
Fish, seafood, dairy, and poultry are included in moderation. Red meat and sweets are eaten only occasionally. This diet has various health benefits including reducing the risk of cardiovascular diseases, improving sleep quality, and also losing weight.
4. OMAD: OMAD stands for "One Meal a Day". In this diet you fast for 23 hours in a day, and you get 1 hour for your meal. It can either be in the morning or at night depending on your convenience. This diet helps in weight loss, managing type 2 diabetes, improving cardiac function. But OMAD is not a good option for those who lack motivation and cannot resist temptations. 
5. DASH Diet: Dietary Approaches to Stop Hypertension or DASH, is a diet recommended for people who want to prevent or treat high blood pressure also known as hypertension and reduce the risk of heart disease. This diet promotes the intake of fruits and vegetables with some amount of lean protein sources such as chicken, fish, and beans. The diet is low in red meat, salt, added sugars, and fat.
6. Intermittent Fasting: Intermittent fasting (IF) is an eating pattern that phases between periods of fasting and eating. With intermittent fasting, you only eat during a specific time which is your eating window and fast for the remaining hours. For example, you may choose 16/8 fasting, which means finishing your meals within eight hours and fasting for the remaining 16 hours. This diet helps with weight loss, diabetes management and is also found to boost energy levels as well as memory.
7. Vegan Diet: A vegan diet contains only plants (such as vegetables, grains, nuts, and fruits) and foods made from plants. Vegans do not eat food that comes from animals, including dairy products and eggs. With good planning and an awareness of what makes up a healthy, balanced vegan diet, you can get all the nutrients your body requires. If you do not plan your diet properly, you could miss out on essential nutrients, such Vit B12, Iron, and Calcium.
8. Gluten-Free Diet: A gluten-free diet excludes any food that contains gluten, which is a protein found in wheat and several other grains such as oats, rye, barley. This means that wheat and maida-based food items such as chapatis, parathas, bread, cakes, biscuits, and so on would be a big No-No in this diet. You can opt for gluten-free grains such as millets, amaranth, quinoa as an alternative.  A gluten-free diet can provide many health benefits, especially for those with celiac disease. It may help ease digestive symptoms such as bloating, gas, diarrhea, and constipation It can also reduce chronic inflammation, boost energy and promote weight loss.
9. MIND Diet: MIND diet stands for Mediterranean-DASH Intervention for Neurodegenerative Delay. It is a mix of both Mediterranean and DASH diet and focuses on the foods in each, that specifically improves brain health and lowers the risk of mental decline. This diet encourages to consume more of leafy greens, nuts and berries which promotes brain health. Since this diet is also less in carbohydrates it helps in weight loss too.
10. Flexitarian Diet: The word flexitarian is simply the combination of the two words flexible and vegetarian. It's more flexible than fully vegetarian or vegan diets. In this diet the focus would be mostly in consuming vegetables, fruits, legumes and whole grains and eating less of animal protein. This diet is flexible, and one can incorporate meat and animal products from time to time. For example, out of the 21 meals taken per week 15 meals would be purely vegetarian and the remaining 6 meals can have non-vegetarian sources added. A flexitarian diet is easier and healthier than many other diets because it is very moderate and flexible in its approach and also because there would be less chance for you to develop nutritional gaps compared to other more extreme diets, like the vegan diet or keto diet.
Chapter 11: What is a Balanced Diet?
To maintain a healthy body is like baking a perfect cake, we must have the right proportion of ingredients to ensure that the cake is tasty. So, what is the balanced diet that our body needs? A balanced diet is one that gives all the nutrients in their required amounts and proper proportions to help in maintaining good health and to keep bodily functions smooth.  
In general, a balanced diet should facilitate the below:
Around 50-60% of total calories from carbohydrates, preferably from complex carbohydrates such as whole grains, fruits, vegetables, 

About 10-15% from proteins such as dals, pulses, beans, peas, fish, egg, chicken, milk, and milk products and 

20-30% from both visible and invisible fat such as ghee, cold-pressed oil, butter, nuts, egg, fish. 
In addition, a balanced diet should provide other non-nutrients such as dietary fiber in the form of whole grains, vegetables, fruits, nuts and seeds, phytochemicals, and antioxidants which provide positive health benefits. 
Antioxidants such as vitamins C and E, beta-carotene, riboflavin, and selenium protect the human body from free radical damage. Other phytochemicals such as polyphenols, flavones, etc., also afford protection against oxidative damage. Incorporating a variety of colorful vegetables and fruits, whole grains, nuts and seeds will make sure that sufficient amounts of antioxidants and phytochemicals reach your system. 
As per ICMR_NIN, which is a leading nutrition research institution, one can achieve this by including eight different kinds of foods ( as exchanges) from four distinct food groups that include:
Cereals, millets, and pulses

Vegetables and fruits
Milk and milk products, egg, meat, and fish
Oils & fats and
Nuts & oilseeds
in his/her daily diet.  One-half of the plate should comprise fruits and vegetables, leafy vegetables, roots and tubers, and other vegetables. A quarter plate should be cereals and the remaining quarter plate should consist of protein-rich foods such as pulses, legumes, eggs, flesh foods, and nuts; followed by moderate amounts of varieties of oils/ fats. A glass of milk or milk products such as curd, paneer, etc. should accompany the plate.       
Watch your portions:
Carbohydrates and starchy foods, such as rice, wheat, millets, potato, should generally be the size of your clenched fist. Fats and oils should be roughly the size of your thumb tip. Protein sources, such as meat and fish, should generally be the size of your palm.
Fruit and vegetables will generally make up the largest part of your meals. Try to add a variety of greens to your lunch and dinner and you can replace unhealthy snacks such as biscuits/cakes/namkeens with fruit. Portion sizes will vary. For Eg: if you exercise regularly, you may need more food than someone who is less active.
A balanced diet need not be the same for everyone. We are all different and often, individuals will require different amounts and types of nutrients based on age, gender, lifestyle, health, and your body's composition and metabolic activity. 
References
Weight loss and dieting are increasingly being seen with a sceptical lens. However, it need not be so. Maintaining a healthy body weight – and by extension, a positive body image – is key to making you feel happy and confident in your own skin.
As long as you're moving more, eating consciously, and working on your mental health, you don't need to equate your self-worth with your weight.
One final piece of advice: A rapid weight reduction diet plan isn't solely about the mathematics of calorie-counting, it's also about understanding the biology and chemistry of eating the right kind of foods that are nutritious and healthy. Thus, you should always consult with a
dietitian to determine the perfect body slimming diet plan for you.
So instead of viewing your diet charts as a quick weight loss plan, think of it as weight management, and approach it in a positive way!
Consult top dieticians online on MFine and kickstart your body slimming diet plan!
Consult with the best doctors city right now