Fitness
Last updated on 2021-04-06 15:51:32
4 Easy Exercises That Every Wheelchair User Can Do
Dr. Abhishtita Mudunuri

2 Min Read
Whether it's a recent injury or a lifelong disability that has limited your mobility, there's no reason it should limit your exercise too. Even if you are a wheelchair user, there are ways you can benefit from regular exercise, not just to be physically fit, but to enhance your overall well-being. When you exercise, your body releases endorphins that help relieve stress, boost your self-esteem and steer you away from depression. 
Staying active can help you:
There are three basic types of exercises to keep yourself active: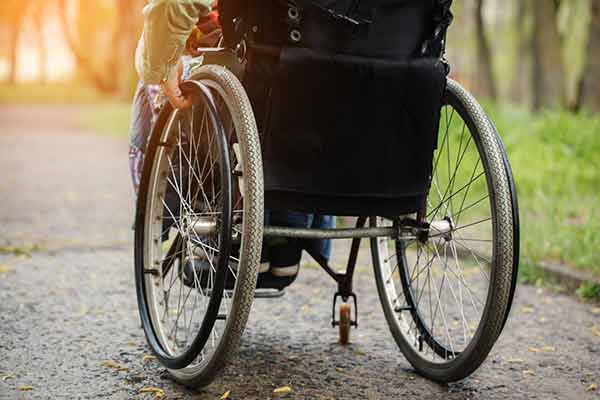 Here are a few simple wheelchair exercises that you can make use of:
Shoulder Retractions
In an upright position, hold your arms at a 90-degree angle at shoulder level with your hands facing down and your fingers curved. Extend both arms straight out in front of you without locking the joints. Bend your elbows and pull your arms back until your elbows are just slightly behind your torso as you squeeze your shoulder blades together. Repeat the motion.
Tummy Twist
With your feet firmly flat on the floor and seated in an upright position, hold both arms at a 90-degree angle. Extend your forearms in front of you keeping your elbows at your sides. Rotate your upper torso to the left (twisting at the waist). Twist back to centre and repeat this motion to the right.
Side Bend Stretch
Sit up tall with your hips facing squarely forward. Extend your left arm towards the ceiling, while you hold the inside of your arm close to your ear. Keeping your left arm in this position, slowly bend your entire upper body to the right, making a "C" shape with your spine. Repeat this exercise by alternating your arms.
Chest Squeeze
In an upright position, with your abs supporting your back muscles, hold a medicine ball or a balloon at chest level. Contract your chest muscles by squeezing the ball between your hands. Slowly push the ball forward until your elbows are close to being straight as you continue to squeeze the ball. Slowly pull the ball back to the chest and repeat the movement.
Sitting comprises a large part of a wheelchair user's day, but it can lead to spine problems, pressure sores and can also hinder the ability to breathe properly. For these reasons, in
 addition to exercise, it is important to
ensure maintaining good posture
at all time. It is also advisable to consult your doctor or physical therapist before
attempting any exercise routine
.
Consult a General Physician
Check out these videos
Symptoms of PCOS in Females
Covaxin and Covishield | Latest Updates
Difference Between COVID and Pneumonia
Who are Susceptible to Heart Attack?
Was this article helpful?

0

0
Symptoms of PCOS in Females
Love reading our articles?
Subscribe to never miss a post again!