Breaking the Silence: A Comprehensive Guide to Understanding and Overcoming Vaginismus.
Are you struggling in silence with the pain and frustration of Vaginismus? You're not alone. Vaginismus is a condition that affects countless women around the world, yet it remains shrouded in secrecy and shame. But it's time to break the silence and shed light on this often misunderstood condition. 
In this comprehensive guide, we will understand what Vaginismus is, providing you with a clear understanding of what it is and how it affects both your body and your life. We'll explore the common causes and symptoms, debunking myths along the way so you can arm yourself with accurate information and find solace in knowing you're not alone. 
More importantly, we will provide you with a step-by-step roadmap to overcoming Vaginismus. From relaxation techniques and pelvic floor exercises to psychological interventions and medical treatments, we'll equip you with the knowledge and tools needed to reclaim your body and your sexuality. 
No longer should Vaginismus be whispered about in hushed tones. It's time to break the silence, empower yourself, and embark on a journey towards healing and liberation. Let's navigate this challenging terrain together.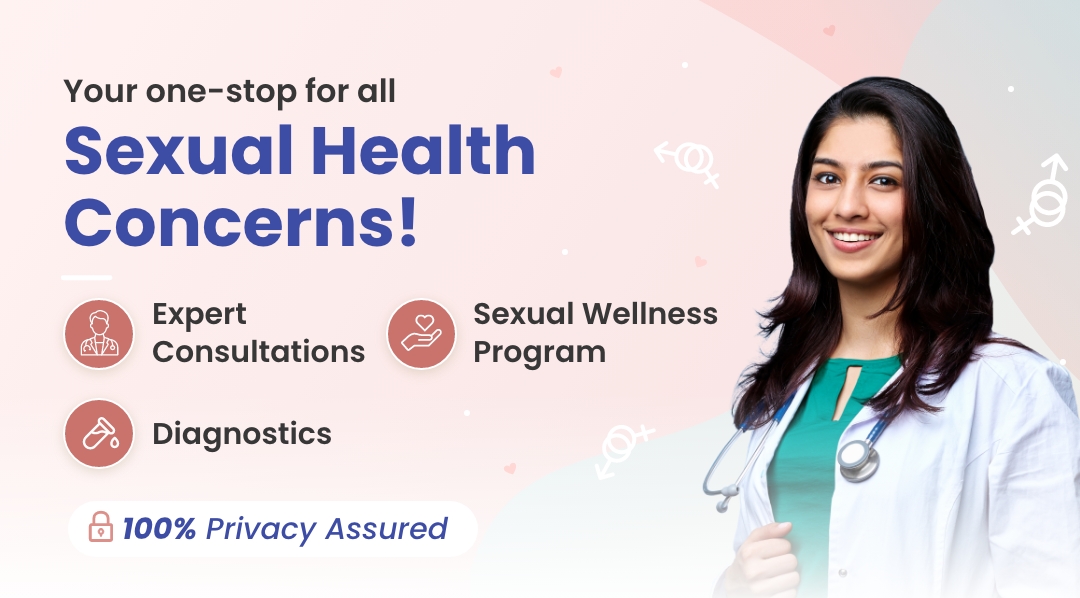 Consult with the best doctors city right now
Chapter 1: What is Vaginismus?
Vaginismus is the body's reflexive response to the fear of any form of vaginal penetration. It results in involuntary tightening of the vaginal muscles upon any attempted penetration, and you have no voluntary control over this response. Interestingly, vaginismus can occur even if you've had pain-free penetrative sex in the past.
Vaginismus is caused as a result of intense muscle contractions within the pelvic floor muscles encircling the entrance to the vagina. These contractions create a powerful, uncontrolled tightening akin to clenching one's fist tightly.
Imagine trying to insert something like a tampon or even a small cotton ball into a tightly clenched fist – it would be extremely difficult, if not impossible. Similarly, for someone with Vaginismus, attempting vaginal penetration, whether during sexual intercourse or a medical examination, can feel like trying to insert something into a clenched fist, causing significant pain, discomfort and often making penetration unfeasible.
These involuntary muscle spasms are the hallmark of Vaginismus, and they can make even routine activities, such as using tampons, challenging and distressing. Understanding this physical aspect is essential to grasp the profound impact that Vaginismus can have on an individual's daily life and well-being.
Chapter 2: Exploring the Meaning of Vaginismus
Vaginismus is more than just a physical issue; it is a complex interplay of physical and psychological factors. 
Vaginismus goes beyond the physical symptoms; it often carries emotional and relational implications. It can lead to feelings of frustration, anxiety, and even strain on romantic relationships. Understanding the emotional aspect is key to addressing Vaginismus comprehensively.
Chapter 3: Understanding Vaginismus
Types of Vaginismus
There are primarily two types of Vaginismus. They are:
Primary Vaginismus
Primary Vaginismus occurs when an individual has never been able to have penetrative vaginal intercourse due to involuntary muscle spasms. It often manifests from the very first attempt at penetration.
Secondary Vaginismus
Secondary Vaginismus develops in individuals who previously could engage in vaginal penetration without pain but later experience the onset of pain and muscle spasms.
Global vs. Situational Vaginismus
Global Vaginismus involves muscle spasms that occur in all situations and with all partners, making any form of vaginal penetration challenging. 
Situational Vaginismus, on the other hand, occurs only in specific circumstances or with particular partners. For example, a person may not be able to have sex, but they will be able to insert a tampon.
Chapter 4: What Causes Vaginismus?
Doctors don't know what exactly causes Vaginismus. However, it's thought to be caused by anxiety or fear of having sex. 
Also, while some women may experience Vaginismus in all situations and with any object, others have it only in certain cases, like with one partner and not others. 
There may be other reasons, too, like infections and dryness that can cause it..
Following are some more common reasons which are thought to cause Vaginismus.
Emotional Triggers
Emotional factors such as past trauma, fear of pain, anxiety about sex, or relationship issues can contribute to Vaginismus. Addressing these emotional triggers is often a vital part of treatment.
Past Trauma:

One of the significant emotional factors contributing to Vaginismus is past trauma, which can encompass a range of experiences, including sexual abuse, assault, or traumatic medical procedures. For individuals who have endured such traumatic events, the body's response may be to create a protective mechanism through muscle tension, preventing further physical intrusion. This emotional defense mechanism can persist even after the trauma has ended, making penetration intensely painful or impossible.

Fear of Pain:

The fear of pain associated with vaginal penetration is another potent emotional trigger. This fear can stem from past painful experiences, cultural taboos around sexuality, or misconceptions about the body. It's as though the mind associates any attempt at penetration with excruciating discomfort, triggering the pelvic muscles to contract involuntarily to prevent it. This fear-induced response can perpetuate Vaginismus by reinforcing the cycle of pain and anxiety.

Anxiety About Sex:

Anxiety surrounding sex, including performance anxiety or anxiety about body image, can exacerbate Vaginismus. These anxieties can create a heightened state of tension in the pelvic floor muscles, making penetration even more difficult. The anticipation of a negative sexual experience can become a self-fulfilling prophecy, as anxiety further reinforces the muscle spasms.
Read: 12 Simple ways to cope with anxiety symptoms.
Relationship Issues:

Problems within

intimate relationships

can also be emotional triggers for Vaginismus. Difficulties such as lack of trust, communication issues, or unresolved conflicts can lead to emotional stress, which manifests physically as tightened pelvic muscles. This creates a cycle where relationship issues contribute to Vaginismus, and in turn, Vaginismus adds strain to the relationship.
Quiz: Check if you are in a healthy relationship.
Physical Triggers
Physical factors, such as infections, medical procedures, childbirth trauma, or even menopause, can trigger Vaginismus. Understanding the underlying physical causes is essential for effective treatment.
Infections:

Infections, such as

urinary tract infections

or

yeast infections

, can be catalysts for Vaginismus. When the vaginal area is infected or inflamed, it becomes more sensitive and prone to discomfort. The body's natural response is to protect itself, and this can lead to involuntary pelvic muscle spasms, making penetration painful or impossible. Treating the underlying infection is an essential step in addressing Vaginismus triggered by this physical factor.

Medical Procedures:

Certain medical procedures involving the genital or pelvic area can lead to Vaginismus. For example, individuals who have undergone gynecological surgeries or invasive diagnostic tests may develop Vaginismus as a response to the physical trauma experienced during these procedures. The memory of pain and discomfort associated with medical interventions can trigger persistent muscle tension.

Childbirth Trauma:

Childbirth, while a beautiful and natural process, can also be traumatic for some individuals, particularly if there were complications, extensive tearing, or the use of forceps or vacuum extraction. The physical trauma experienced during childbirth can lead to Vaginismus, as the body instinctively tightens the pelvic muscles to protect against further pain or injury.

Menopause:

The hormonal changes that occur during menopause can have a profound impact on vaginal health. Reduced estrogen levels can result in vaginal dryness, thinning of vaginal tissues, and increased susceptibility to irritation and discomfort during sexual activity. These physical changes can contribute to Vaginismus as the body responds to the perception of pain by contracting pelvic muscles.
Dealing with menopause? Here are 4 ways to take care of yourself.
Chapter 5: How Common is Vaginismus?
Vaginismus is more common than many people realize. While exact statistics vary, it is estimated to affect a significant number of individuals worldwide. However, due to the stigma associated with sexual dysfunction, many cases remain unreported and untreated.
However, studies conducted in the 1990s estimate that about 5 – 17% of Indian women may be suffering from it*.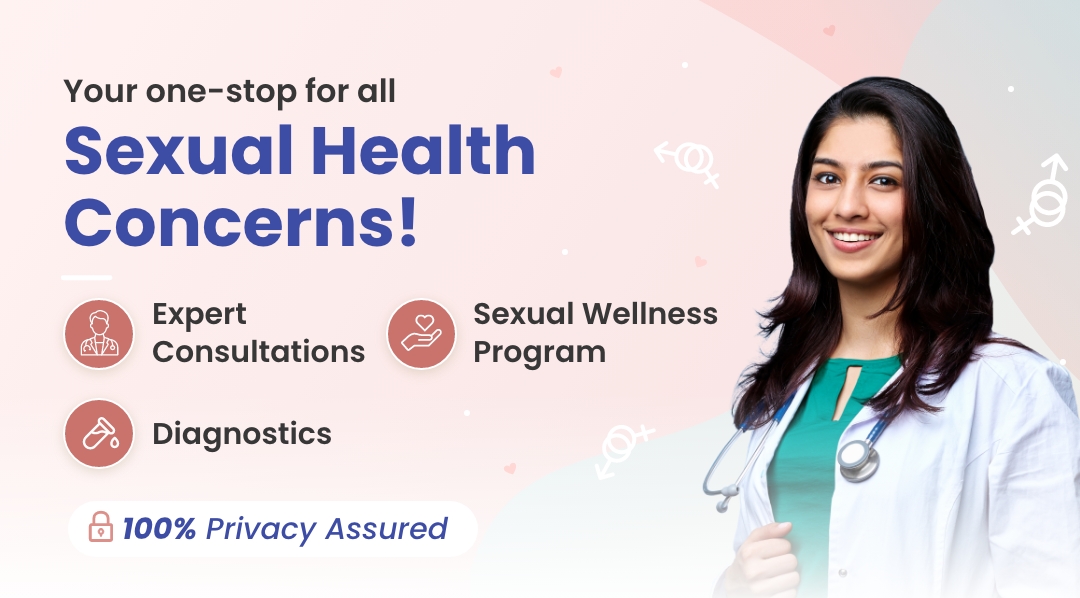 Chapter 6: Who Might Get Vaginismus?
Vaginismus symptoms can show up at different times in life.
For some, it happens when they're in their late teens or early twenties, especially when they try to have sex for the first time, use a tampon, or get a pelvic exam at the doctor's office.
Others might experience Vaginismus later in life, even after many years of no issues.
The muscle spasms or discomfort can occur every time they try vaginal penetration or only during specific situations, like during sex or a doctor's visit.
So, Vaginismus can start at different ages and affect people in various ways.
Conditions Similar to Vaginismus
Conditions like vaginal atrophy and vulvar vestibulitis share some similarities with Vaginismus but have distinct characteristics and treatments. Accurate diagnosis is crucial for effective management.
Vaginal Atrophy: This occurs due to a shortage of the hormone estrogen, typically after menopause. It leads to the thinning and drying out of the vaginal lining, a condition known as "vaginal atrophy." As a result, the vagina becomes less elastic and more susceptible to irritation and discomfort during sexual activity. Vaginal atrophy can manifest with symptoms similar to Vaginismus, such as pain during penetration.
Vulvar Vestibulitis (Provoked Vestibulodynia): This condition is characterized by a specific type of pain during sex, known as "dyspareunia." Unlike Vaginismus, where the discomfort may involve muscle spasms, vulvar vestibulitis focuses on pain in the vestibular area, which is the entrance to the vagina. This pain can occur from the moment of initial penetration and persist throughout the entire sexual experience. It's important to distinguish between these conditions as they require different approaches to diagnosis and treatment.
Chapter 7: Exploring the Tightness Issue
"Why Am I So Tight Down There?"
The sensation of tightness is a complex issue that requires careful examination. It can be caused by physical factors such as muscle spasms or psychological factors such as anxiety or stress. Accurately distinguishing between the two is a critical step in identifying and treating Vaginismus. By understanding the underlying causes, individuals can take steps to alleviate the symptoms of this condition and improve their overall well-being.
Chapter 8: MFine Sexual Wellness Program for Women
If you find yourself struggling with issues like Vaginismus, painful intercourse, or low libido, you can count on MFine's specialized sexual wellness program designed exclusively for women. We are dedicated to offering you the assistance and guidance necessary to overcome these challenges and improve your overall sexual well-being.
Our program offers:
Expert consultation:

Connect with expert sexologists who understand your unique concerns and provide personalized guidance.

Tailored treatment plans:

Receive a customized treatment plan designed to address your specific needs, ensuring the most effective results.

Discreet and convenient:

All consultations and treatment are confidential, and you can access them from the comfort of your own home.
Don't let sexual health concerns affect your quality of life any longer. Take the first steps towards improving your sexual wellness by consulting with us today.
Consult a sexologist today for guidance or request a callback. Your journey to a healthier, more fulfilling sex life starts here.
Chapter 9: Recognizing Vaginismus
Early Signs and Symptoms of Vaginismus
Early signs may include 
Discomfort or pain during attempted vaginal penetration, 

Painful intercourse and

Inability to have sexual intercourse or have a pelvic examination due to vaginal muscle spasms or pain.
Recognizing these signs is the first step toward seeking help.
Chapter 10: How Do I Know If I Have Vaginismus?
If you are having difficulty with vaginal penetration or experiencing pain or discomfort during sexual activity, it is essential to seek medical attention. A healthcare professional will be able to evaluate your symptoms and determine if you are suffering from Vaginismus, a condition that can make vaginal penetration painful or impossible. Early diagnosis and treatment can help prevent further complications and improve your quality of life.
Chapter 11: When Should I Call the Doctor?
It is advisable to seek medical attention if you suspect you experience
Genital irritation or itching

Painful sexual intercourse

Painful urination (or dysuria)

Unusual or foul-smelling urine or discharge

Soreness, swelling, or vaginal redness
Chapter 12: What questions should you ask your doctor?
Here are some questions to help you get started
What is the specific diagnosis and severity of my Vaginismus?

Are there any underlying physical or psychological factors contributing to my condition?

What treatment options are available, and which one would be most suitable for me?

Can you provide information about the potential risks and benefits of each treatment?

What are the expected outcomes and success rates for the recommended treatments?

Are there any lifestyle changes or self-help strategies I can implement alongside treatment?

Should I consider consulting a therapist or counselor to address any emotional aspects of Vaginismus?

What can I do to alleviate discomfort or pain during sexual intercourse or other vaginal penetration attempts?

Are there any exercises or

physical therapy

techniques that might be beneficial?

How often should I schedule follow-up appointments to monitor my progress?

Can you recommend any support groups or resources for individuals with Vaginismus?

Are there any potential complications or long-term effects I should be aware of?

What steps can I take to maintain open communication with my partner about Vaginismus and its impact on our relationship?

Do you have any advice on how to approach sexual health discussions with my partner?

Are there any additional medical tests or evaluations that may be necessary as part of my diagnosis and treatment plan?
Asking these questions can help you and your doctor develop a comprehensive understanding of your condition and create a tailored treatment approach to address your specific needs and concerns.
Chapter 13: Treating Vaginismus
Vaginismus Treatment Options
How to Get Over Vaginismus?
Overcoming Vaginismus is possible, and there are various treatment options available. The choice of treatment may include counseling, physical therapy, or the use of dilators to gradually stretch the vaginal muscles. The specific choice of treatment will depend on factors such as the severity of the condition, any underlying causes, and the individual's personal preferences and goals. With the right treatment, it is possible to overcome Vaginismus and enjoy a fulfilling sex life.
Diagnosis and Tests
Accurate diagnosis involves a medical evaluation, discussions about medical history, and, in some cases, physical examinations or lab tests to rule out other conditions.
Managing and Treating Vaginismus
Treatment typically involves a combination of therapies, including sex therapy and counseling, the use of vaginal dilators, and physical therapy to address both the physical and emotional aspects of the condition.
Possible Treatment
What Treatment Covers

Psychosexual Therapy

It aims to explore and transform emotional and psychological relationships with one's body and sexuality.

The approach seeks to understand and modify thoughts, emotions, and attitudes related to the body and sexual experiences.

By addressing these internal factors, individuals can achieve greater understanding, acceptance, and sexual satisfaction.

Psychosexual therapy offers a safe and supportive environment for discussing concerns, challenges, and goals related to sexuality, fostering positive changes and enhancing sexual well-being.

Relaxation Techniques

Relaxation techniques encompass a set of practices aimed at teaching individuals how to ease tension in the vaginal muscles effectively.

These techniques often involve a combination of mindfulness exercises, focused breathing exercises, and gentle, purposeful touching exercises.

Pelvic Floor Exercises

Squeezing and Releasing Exercises are specific techniques designed to help individuals gain better control over the muscles in the vaginal area. These exercises involve consciously contracting and then relaxing the pelvic floor muscles, which are the muscles that surround the vaginal and anal openings.

Contraction Phase (Squeezing):

During this phase, individuals deliberately tighten or squeeze their pelvic floor muscles. It's akin to the sensation of stopping the flow of urine or holding in gas. This action strengthens and heightens awareness of these muscles.

Relaxation Phase (Releasing):

Following the contraction, individuals consciously release and relax the pelvic floor muscles. This phase is crucial for teaching the muscles to relax fully after contracting, preventing excessive tension.

Sensate Focus

Relaxation Exercises:

These techniques are aimed at reducing stress and anxiety, which can interfere with sexual enjoyment. They may include mindfulness exercises, progressive muscle relaxation, or guided imagery to help you feel more at ease and mentally present during sexual activity. By reducing tension and promoting a calm state of mind, relaxation exercises can enhance the pleasure of the sexual experience.

Libido-Boosting Exercises:

To enhance your sex drive or libido, certain physical activities can be beneficial. Regular exercise, such as aerobic workouts, strength training, and yoga, can increase blood flow, boost mood-enhancing hormones, and improve body image, all of which can contribute to a healthier sex drive. Additionally, Kegel exercises, which involve contracting and relaxing the pelvic floor muscles, can help improve sexual function and sensation.

Vaginal Dilators

Vaginal dilators are specially designed devices that come in various sizes and shapes, often resembling tampons but without the absorbent properties. These dilators serve a specific purpose in helping individuals become more accustomed to and comfortable with vaginal penetration.

Vaginal dilators provide individuals with a controlled and gradual approach to overcoming discomfort or anxiety associated with vaginal penetration. They offer a way to gently expand the vaginal canal, increase flexibility, and ultimately, improve comfort during sexual activities or medical examinations.
Chapter 14: Beyond Treatment
Complications of Vaginismus
Untreated Vaginismus can lead to complications such as emotional distress, difficulty in maintaining healthy relationships, and decreased sexual satisfaction. To prevent such complications, it is important to seek timely intervention and treatment.
Can Vaginismus Be Cured?
With appropriate treatment and support, many individuals can overcome Vaginismus and resume a fulfilling sexual life. However, it may require time, patience, and consistent effort.
Prevention Strategies
Educational programs and open discussions about sexual health, consent, and communication can contribute to the prevention of Vaginismus. Educational programs and open discussions can help individuals gain insight into the physical and psychological factors that contribute to Vaginismus and learn about ways to treat and manage the condition. Promoting a healthy and positive attitude towards sex is equally important in creating a safe and comfortable environment for sexual exploration and intimacy. Promoting a healthy attitude toward sex is essential.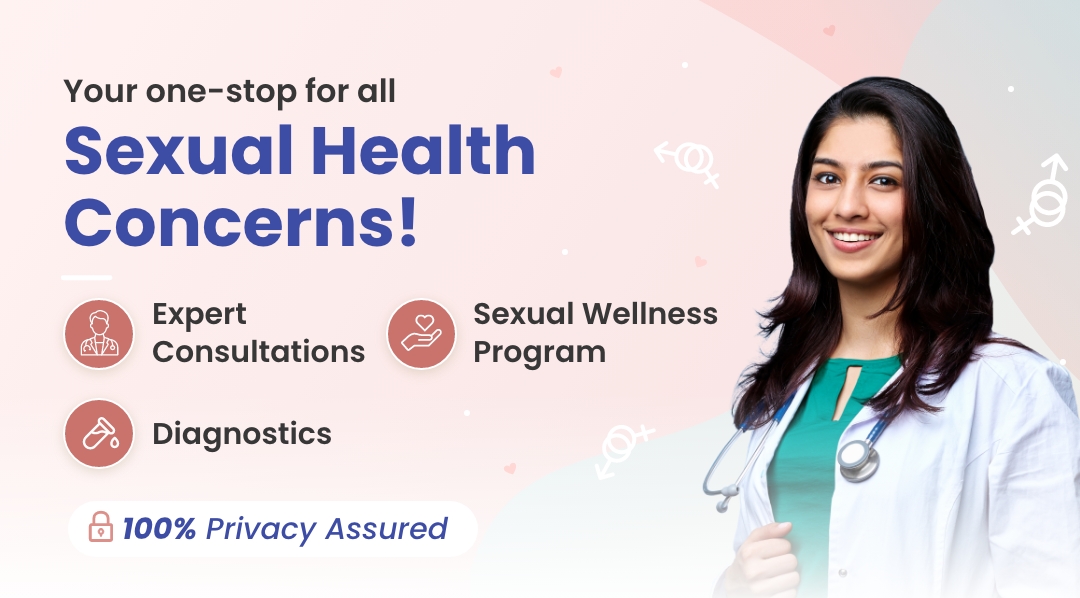 Also, read more about the importance of Sexual Wellness in Men. Gain insight into physical, emotional, and psychological aspects of male sexuality, including premature ejaculation and erectile dysfunction.
Chapter 15: Conclusion
In conclusion, breaking the silence surrounding Vaginismus is paramount. By shedding light on this condition, we pave the way for affected individuals to access the support, understanding, and treatment they deserve. It's crucial to recognize that Vaginismus can be conquered. The initial stride towards recovery and the journey to a satisfying sex life begins with seeking help and understanding that you are not alone. Through education, open dialogue, and compassionate care, we can empower those facing Vaginismus to embark on a path toward healing, liberation, and the joy of fulfilling intimate connections.
References
Is Vaginismus common?
While it's not rare, Vaginismus is not as widely discussed as other sexual health issues. Many individuals may experience it but not seek help due to embarrassment or lack of awareness.
What is the difference between Vaginismus and dyspareunia?
Vaginismus involves involuntary muscle spasms, while dyspareunia is pain during sexual intercourse. They may coexist, but they are distinct conditions.
Is Vaginismus solely a physical issue?
No, Vaginismus often has emotional and psychological components. Addressing these aspects is crucial for successful treatment.
Can Vaginismus affect relationships?
Yes, Vaginismus can strain relationships due to sexual difficulties and emotional challenges. Open communication and support are vital.
Where can I find help for Vaginismus?
You can start by consulting a healthcare provider or a sexual health specialist. Therapists, support groups, and educational resources can also be valuable in your journey to overcome Vaginismus.
Can Vaginismus develop later in life?
Yes, Vaginismus can develop at any age, even after years without prior issues.
Are there self-help strategies for Vaginismus?
Yes, relaxation techniques, pelvic floor exercises, and gradual desensitization can be self-help strategies, but professional guidance is often advisable.
Can I use lubricants to ease Vaginismus-related pain?
Yes, water-based lubricants may provide some relief, but they may not address the underlying muscle spasms.
How long does Vaginismus treatment usually take?
Treatment duration varies, but with consistent efforts, many individuals experience improvement within a few months.
Is it possible to have painless Vaginismus?
While pain is a common symptom, some individuals may experience Vaginismus primarily as extreme tightness without severe pain.
Can childbirth lead to Vaginismus?
Traumatic or difficult childbirth experiences may contribute to the development of Vaginismus in some cases.
Can Vaginismus be managed without therapy?
While therapy can be highly effective, some individuals may find relief through self-help techniques and education, but it varies.
Can stress worsen Vaginismus symptoms?
Yes, stress and anxiety can exacerbate Vaginismus symptoms, leading to increased muscle tension.
Is Vaginismus hereditary?
There's no evidence to suggest that Vaginismus is directly inherited; it's more likely related to individual experiences and factors.
Can Vaginismus affect pregnancy or childbirth?
Vaginismus may impact sexual activity during pregnancy but is unlikely to affect childbirth, which involves different muscles and processes.
Can alcohol or drugs help with Vaginismus-related pain?
Substance use is not a recommended approach and can lead to further complications.
Can Vaginismus be a lifelong condition?
While it can be persistent, many individuals experience improvement or resolution with treatment.
Can Vaginismus affect mental health?
Yes, Vaginismus can contribute to mental health challenges like depression and anxiety, highlighting the importance of seeking help.
Can you get Vaginismus from a urinary tract infection (UTI)?
A UTI itself does not cause Vaginismus, but it can lead to discomfort that exacerbates existing symptoms.
Can Vaginismus affect one's ability to get pregnant?
While Vaginismus can affect sexual activity, it does not typically interfere with fertility or the ability to conceive.
Can menopause worsen Vaginismus symptoms?
Yes, the hormonal changes of menopause can contribute to vaginal dryness and discomfort, potentially aggravating Vaginismus symptoms.
Can Vaginismus be a side effect of the medication?
In some cases, certain medications may contribute to vaginal dryness or muscle tension, potentially affecting Vaginismus.
How can I explain Vaginismus to my partner?
Open and honest communication is key. Share information about Vaginismus, your feelings, and the steps you're taking to address it together.
Consult with the best doctors city right now