How to Build A Healthy Relationship With Your Partner?
4 Min Read
Fact Checked
Relationships are like the waves in the ocean. Have you ever wondered how it would be to move from the honeymoon stage to becoming a couple and then living happily ever after with your partner?
In reality,  relationships that start off rosy and happy in the beginning, might change over the due course of time; new habits might surprise you, sexual chemistry might change, and communication may become mundane. Thus, relationships are not always smooth, rather there will always be bumpy rides ahead.
The ups and downs in a relationship must coexist to build a potentially balanced and loving relationship. In any relationship, there are signs indicative of something going downhill and something going uphill. Let us explore what red and green flags are in a relationship.
Red flags are signs that your relationship with your partner is getting unhealthy, creating barriers to the overall intimacy.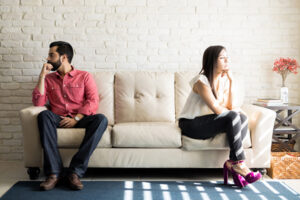 Let us now understand how to identify these red flag signs:
-Lack of open and direct communication with your partner.
-Your partner finds it difficult to express and shuts themselves from discussion under pressure.
-You are being criticized by your partner constantly.
-Your partner tries to control your behaviors, thoughts and feelings.
-Your partner always prioritizes themselves without considering your needs, emotions and opinions, thus being self consumed.
-Your partner finds it difficult to take decisions and avoids resolving conflicts post argument.
-Having unresolved matters from the previous relationship which disrupts the respect, trust, communication and overall bonding.
-Barriers such as lying, betrayal, infidelity and lack of trust start to get prominent.
-Feeling insecure about your partner, yourself and the relationship.
-Family and friends do not approve of your partner.
-Abuse of any form, emotional, physical and verbal.
-Any form of dependence on substances or gambling or phone/internet.
In a relationship, not necessarily there will be red flags but also a few green flags which would determine your compatibility with your partner. This would make it easier for you to be in the relationship.
The following are some common green flags to look for:
-When your partner is taking accountability for what they say, how they behave and how they make you feel, irrespective of the type of situation you both  are in 
-Being empathetic, compassionate and respectful.
-Understanding and acknowledging their mistakes.
-Enforcing healthy boundaries- being there for you when you need them and giving you space when required.
-Prioritize themselves and you!
-Have the willingness to learn and grow individually and as a couple.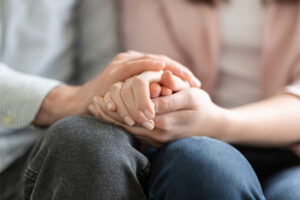 Why are red or green flags in a relationship with your partner or spouse important to understand? 
Relationships over time may get mundane but keeping the spark alive would require time to time rekindling your partner. Here are a few ways that can help rekindle such relationships:
-Express and communicate! Speaking about your feelings and thoughts to your partner  helps build trust, comfort and deepens understanding.
-When your partner is expressing, hear them out, empathize and express your understanding of what they have communicated. This, in itself, is validating for your partner. 
-When in conflict, ask your partner what they feel and think at that moment. Give your partner a chance to explain their points of view. This prevents you from generalizing their actions.
-Start showing some appreciation and affection to your partner. Say "I appreciate you for…" or  " I am so in awe with you because…" or "I am so happy you did this for me…", etc. This is a sign of acknowledging your partner`s efforts, respect and trust, thus fostering growth in the relationship.
-Having  shared experiences such as any daily or weekly or annual activities you do as a couple. For example exercising together or grocery shopping together or having an anniversary getaway helps both you spend time together and prioritize your partner.
-Openly communicate about each other's goals and aspirations from time to time. This strengthens emotional intimacy and acts like a checkpoint to assess the relationship and bring in changes, if required. 
-Sometimes all that your and your partner need are to be heard without any advice and with some compassion. This makes your partner feel loved and cared for.
-Take time to check each of your individual and relationship goals; creating an environment to speak about them openly, gives room for better decision making, understanding and thus getting you both closer.
-Engaging in spontaneous activities like planning a date, getting dressed up, going on a short trip, etc helps spend quality time with your partner and breaks the monotony of the routine activities and responsibilities.
-Building physical intimacy with your partner by giving them hugs, sharing a kiss, holding hands, resting your head on your partner's shoulder gets you both closer and feel loved.
-Engaging in new activities with your partner adds an element of newness and openness in the relationship. In this process, you and your partner might identify new things about one another and as a couple which strengthens your relationship.
No matter what type of relationship you are in, it is very important for you to understand the red flags and the green flags in a relationship. If and when stuck, losing hope and faith in the relationship creates barriers. Being mindful and accepting things that are in your control in the relationship will help move forward. Thus rekindling with your partner is important and necessary.
Was this article helpful?

0

0
Love reading our articles?
Subscribe to never miss a post again!