Coronavirus
Last updated on 2021-06-24 14:20:34
Who Should Get The COVID-19 Vaccination First?
Dr. Sreelekha Daruvuri

2 Min Read

Fact Checked
The COVID-19 vaccines available in India are Covaxin, Covishield and Sputnik V. All are deemed safe for the public. Recently, India started a drive for those 18 and above in efforts to get all of its citizens vaccinated. While everyone is advised to get the COVID-19 vaccination on priority, there are people that are considered high risk or more likely to contract the novel virus. Due to this, many countries around the world, and in India had prioritized vaccinations for those working on the front line health workers (doctors, nurses etc) and those above the age of 45. 
Getting both doses of the vaccine is important, and only then is an individual considered FULLY vaccinated.
Covaxin: Administered 4-6 weeks apart Covishield: Administered within 12-16 weeks apart Sputnik V: Administered 21 days apart
It's important to understand that while the vaccine will not prevent the contraction of the COVID-19 virus, it can help reduce the severity of symptoms should one get infected with it. The severity of symptoms when an individual contracts the COVID-19 infection such as the drop in oxygen level can be life threatening. The vaccine has the ability to allow a vaccinated individuals' body to develop a strong immune response to the virus, therefore reducing the severity of the symptoms should they become COVID-19 positive.
Who should get the COVID-19 Vaccination on priority?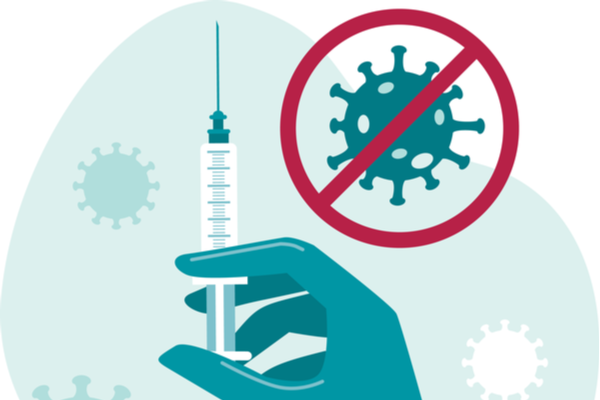 Health workers

Those above the age of 45

Those with chronic illnesses

Those with medical conditions such as high blood pressure (hypertension), diabetes, kidney disease, asthma or other pulmonary related condition and chronic infections

Those that have a suppressed or compromised immune system 

Those who are

lactating

.

India has approved vaccinations for lactating mothers, but has not yet approved eligibility for pregnant mothers

Those who have cancer or  undergone organ/stem cell transplant
If you are pregnant or planning for a baby, its important to talk to Gynecologist as pregnancy is a high risk for contracting covid-19. If you have a pre-existing medical condition, it's advised that you speak to a doctor that can study your medical history. If you are allergic to anything like medicines/food, you may need to talk to a doctor for advice on vaccination. You need to get vaccinated in the presence of a Healthcare professional. Consult with a physician online to help you with all your doubts regarding the vaccine and your illness.
As per experts, children are said to have milder effects of the COVID-19 virus compared to adults. Having side effects after the vaccine jabs is normal, but it's also important to understand when to see a doctor. To understand about post-vaccine symptoms, and how to cope with then, you can refer to MFine's Guide To Post COVID-19 Vaccination Care.
Consult a General Physician
Check out these videos
Symptoms of PCOS in Females
Covaxin and Covishield | Latest Updates
Difference Between COVID and Pneumonia
Who are Susceptible to Heart Attack?
Was this article helpful?

0

0
Symptoms of PCOS in Females
Love reading our articles?
Subscribe to never miss a post again!