Health A to Z
Last updated on 2022-05-13 14:17:40
Osteoporosis: An Old Age Disease That Weakens The Bone
Dr. Abhishtita Mudunuri

3 Min Read
Bone disorders are a category of conditions that affect the bones, joints, surrounding ligaments, etc. A normal bone, when looked into microscopically, has a honeycomb-like appearance. There are active processes occurring in the bone such as deposition and removal. When the removal exceeds new bone formation, it is called
osteopenia.
When this further deteriorates, the spaces in the honeycomb structure expand, even more, leading to fragility. This is called
Osteoporosis. 
It is a serious public health concern that famously causes age-related fragility fractures.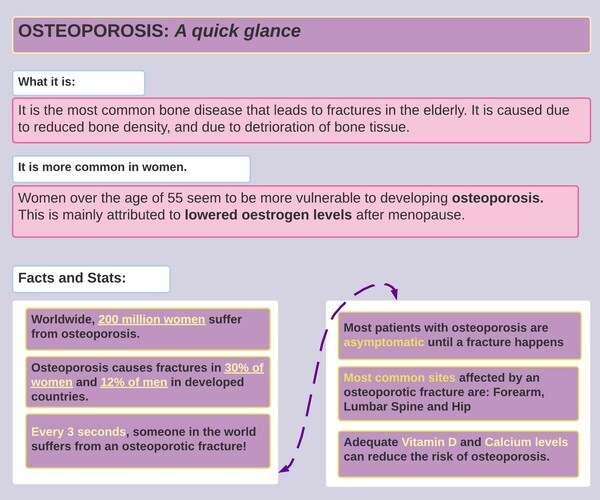 Risk factors
The normal peak of bone development occurs between 20 to 40 years of age. While
increasing age
and
being a woman
significantly increases the risk for osteoporosis, here are a few noteworthy risk factors: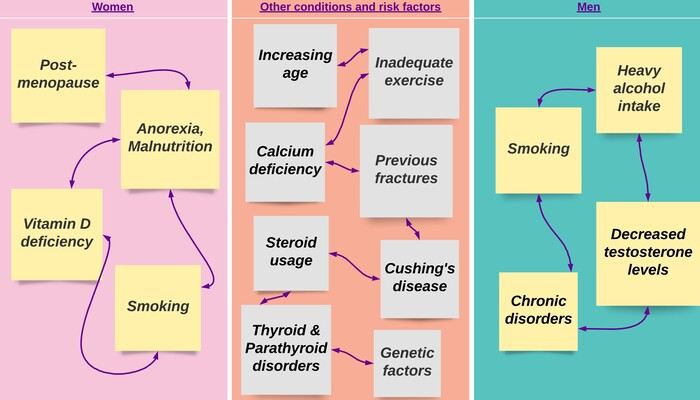 It is a known fact that smoking leads to early menopause in women, thereby precipitating the risk further for osteoporosis.
Investigations and diagnosis
While it is true that
osteoporosis
is often diagnosed only after the occurrence of either low-trauma hip/forearm fractures or compression spine fractures, especially in older women, some symptoms can be valuable when the doctor is taking your clinical history. 
If you have
weak and brittle nails, receding gums, poor grip strength, and a family history of osteoporosis
, it would be important to mention to an
orthopaedic surgeon
about them. The following tests are usually recommended in order to arrive at a diagnosis of osteoporosis:  
Clinical History:

 The doctor will collect details about your gender, age, family history, history of smoking or alcohol intake, presence of any chronic conditions, history of using steroid medication, etc. 

Blood tests:

  You may be asked to get a few blood tests done, such as Renal function test, Liver function test, Thyroid function test, complete blood count, Vitamin D levels, Parathyroid hormone levels, sex hormone levels. calcium levels, etc. 

Other tests:

Other than X-rays, CT/MRI scans, the most important test would be the bone densitometry (also called DEXA) in order to measure the bone mineral density (BMD) of bones in your wrist, hips, forearms.
Management and prevention 
Managing osteoporosis once it has been diagnosed involves regular intake of oral medication provided by the doctor, as well as making a few lifestyle changes like
consuming calcium-rich foods, quitting smoking, avoiding alcohol as well as engaging in physical activity as prescribed.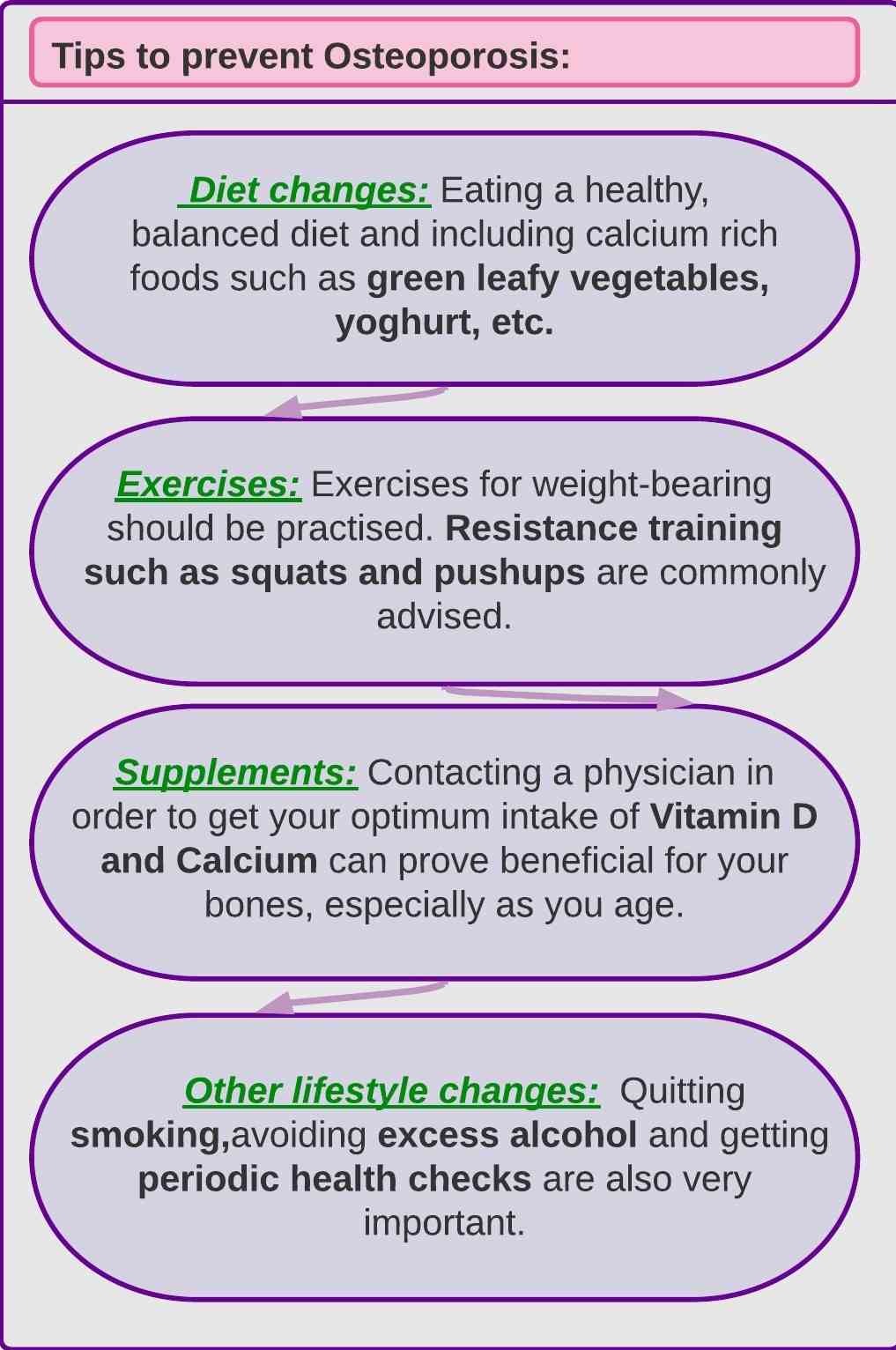 When it comes to health, surprises are never fun. So, if you experience any symptoms related to your joints or bones, you can consult India's top 
orthopedicians online
 on 
MFine
. Ab #HarGharMeinDoctor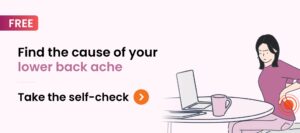 Consult a Orthopedician
Check out these videos
Symptoms of PCOS in Females
Covaxin and Covishield | Latest Updates
Difference Between COVID and Pneumonia
Who are Susceptible to Heart Attack?
Was this article helpful?

0

0
Symptoms of PCOS in Females
Read more on
Health A to Z
Love reading our articles?
Subscribe to never miss a post again!