Navratri Special: These 7 Drinks Will Energize You Instantly!
3 Min Read
We're aware that we should drink at least 2-3 litres of water every day. But this can be difficult since water has no taste. Luckily, you can stay hydrated from opting for some refreshing drinks. While these drinks are extremely energizing and tasty, be careful that you're not having too much of it. This Navratri, stay hydrated with these tasty yet nutritious drinks:
Coconut water
This uber-trendy drink is extremely yummy and hydrating. Being rich in potassium and low in sodium, coconut water can quench your thirst during your Navratri fast. It is also low in calories and a powerhouse of minerals making it a great drink after a tiring and sweaty day. But to get all these benefits, the catch is to go for natural coconut water and not the bottled version. You can make coconut water extra delicious by adding a dash of lemon juice.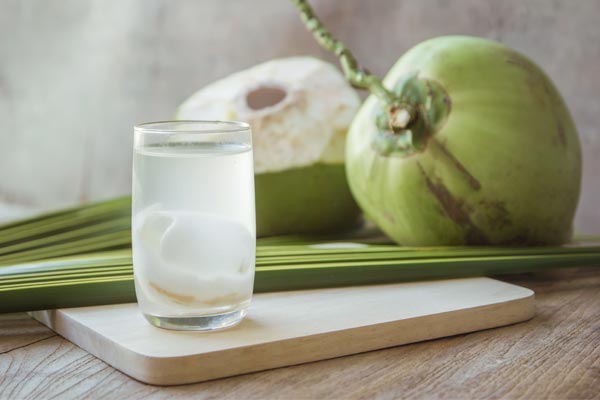 Buttermilk
Buttermilk or chhaas can be a boon for you during the fast. This cool hydrating drink can reduce your body heat and keep you cool. This low-fat beverage can serve as a great energy source for you. Moreover, the probiotics in chhaas can boost your digestive health and immunity. Make sure you add powdered cumin seeds, ginger, coriander, and other spices to make this drink healthier.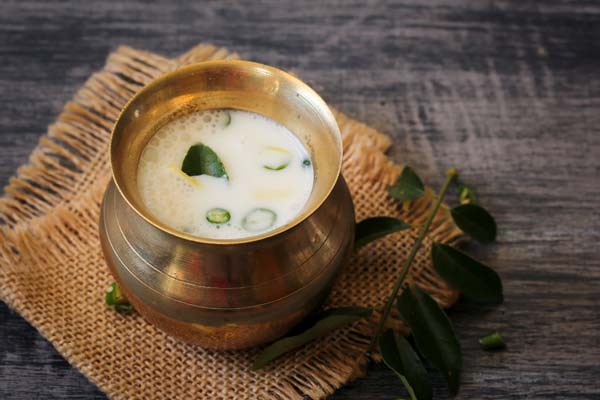 Watermelon juice
Watermelon is a hydrating fruit and contains 95% water. This drink can instantly refresh you. To give it a more sharbat-like feeling, you can spice it up with the right ingredients. For that, cut watermelon pieces without rind and deseed it. Now add some mint leaves and a dash of lemon juice. Next, sprinkle some roasted cumin powder, black pepper powder, and black salt. Add all the ingredients in a blender and blend till its smooth. Serve chilled.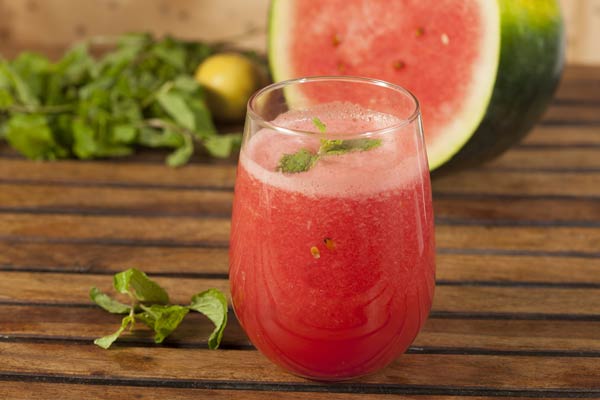 Infused water
Who said drinking water can't be interesting? Adding fruits or vegetables is a healthy way to add flavour to your water without the need for sugar. Some great infused water combinations are:
Cucumber and mint
Watermelon and lemon
Apple and cinnamon
Strawberry and basil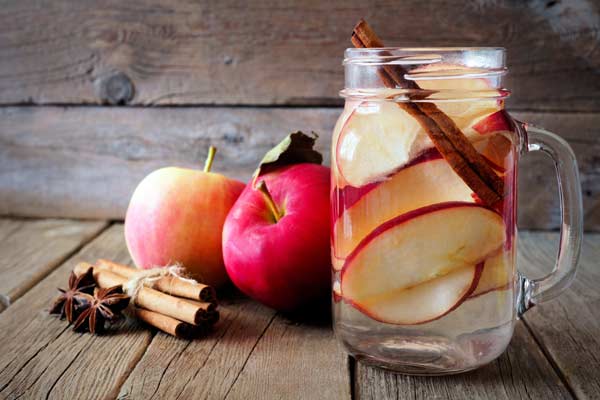 Other hydrating drinks you can try
Lassi
Smoothies
Freshly squeezed fruit juices
Importance of hydration in the pandemic
Given the current situation, keep in mind that nutrition and hydration are important weapons in the fight against COVID-19. Our body is 70% water. We normally lose water via excretion, sweating and lose it rapidly when we are ill. Excess loss of bodily fluids during sickness can impact your ability to fight the illness and recover. Therefore, hydration plays a key role in immunity and can help you recover from COVID-19 infection. Moreover, healthy hydration levels can help maintain the mucous membrane in your nose and decrease irritation when you cough and sneeze.
Note: The drinks mentioned in the list cannot compete with water. There is no substitute for water. Make sure you are drinking 8-10 glasses of water during your Navratri fasts. Always consult a qualified clinical dietitian before introducing any new food or beverage in your diet.
Was this article helpful?

0

0
Love reading our articles?
Subscribe to never miss a post again!