6 Ways To Use Social Media Mindfully & Wisely
4 Min Read
Disha (name changed), a 17 years old girl preparing for NEET examinations from Punjab reached out for her psychotherapy session. She shared snippets of her journal where she wrote, "Whenever I see my friends on social media going to different places or doing things which I can't do, I feel upset and sad. Some different sorts of emotions I feel within, I cry a lot… I am not beautiful, I don't like my voice & I think I have fewer friends because of how I look and how I sound."
The story of Disha resonates with many of today's teens & adults. While social media is a place where it allows people to explore and identify themselves, it gives them a whiteboard to express themselves, be connected with a larger community, and develop emotional support; it comes with its own share of bitterness and dirty truths where people fall prey to facing bullying, aggravates their body image issues and in turn leads to high levels of anxiety, depression & disturbed sleep quality. A recent survey has also associated Instagram with high levels of FOMO, or the "fear of missing out" among youth. Social media posts can also set unrealistic expectations and create feelings of inadequacy and low self-esteem. 
Since social media & social networking plays such an important and impactful role in our lives, it's time, we start being more mindful about the choices we make online:
Consider your intentions
Before you open the app, consider your intentions. Most often, we scroll through social media as a reflex, and even before we realize it, we end up wasting more time than we intended to. So before opening the app, try and ask yourself, why you're here today and what you are hoping to gain from the experience. If you're not sure, maybe you should consider staying off the app for the time being.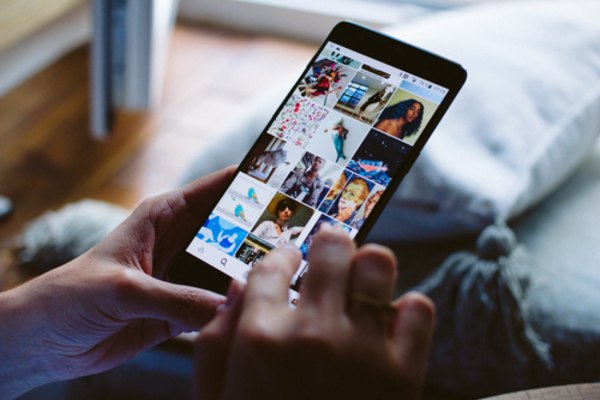 Remind yourself to be present
As you scroll through your feed, practice being present in the moment. Notice the feeling of your phone in your hand and the screen on your fingers. Check-in with your emotions and your body. If you take it slow, you might notice that particular posts or people create more negative feelings than others. Additionally, be present in your real-life social interactions. Make sure to set aside your mobile and engage in more valuable times face-to-face with friends and family.  
Reel vs. real
Have you ever noticed yourself scrolling through your feed, and started comparing yourself to what you see? It is important to remember that someone's profile is simply their highlight of the day, not a realistic picture of their life. Don't compare your full story to their highlights. Making unrealistic comparisons leads to low self-esteem. Keep in mind that nobody's life is perfect, despite what their posts might have you believe.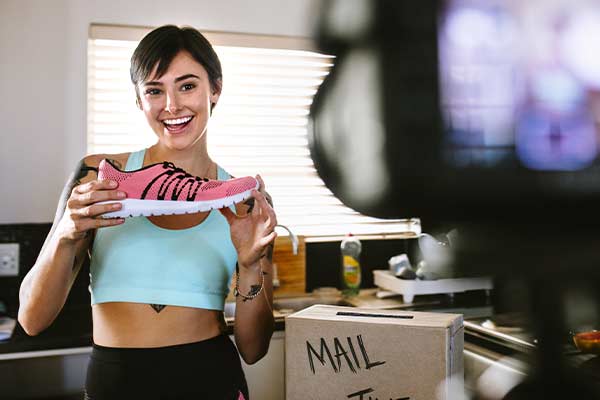 Be authentic
Be yourself! Post what you want, not what you think is going to earn you the most views or hearts or likes! You'll feel more fulfilled by posting what interests and inspires you.
Don't scroll, interact
Studies have also suggested that people gain more satisfaction and happiness from social media when they use it as a tool for interaction by liking, commenting, sending messages, etc. Simply 'lurking' or scrolling through your feed can lead to feelings of disconnection and loneliness.
Avoid the negativity
If you notice that particular people or topics are creating negative emotions for you, consider unfollowing/ blocking them. There is no shame in distancing yourself from something that isn't healthy for you. Instead, focus on following things that match up with your interests and passions.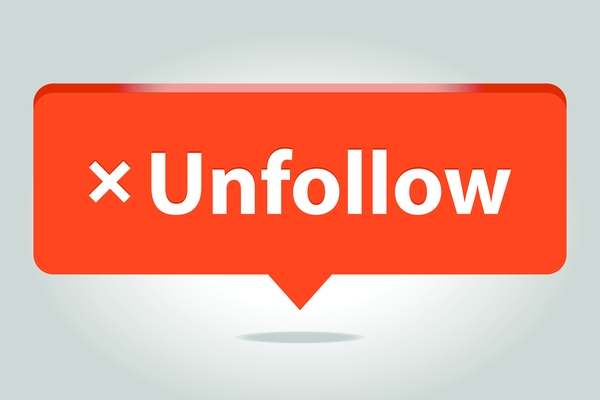 Take time every now and then to clean up your feed, only follow those people who are good for you, send positive messages and vibes on your way. This will make a huge difference if you continue to mindlessly scroll through and unconsciously you'll be adapting to their negative emotions. 
It may also be helpful to take breaks from social media every so often for a few days, or even a few weeks. Remember, social media is supposed to be a positive experience! So if it doesn't feel positive for you, try stepping away and focusing on what does make you happy. You might find that you feel more connected to the world around you. In case you're struggling to incorporate digital detox, here are a three doable list for you to begin with:
Turn off the notifications on your smartphones and computer; this will ensure and minimize your urge to check into your gadget every now and then. 

Take out 30 mins in your day to simply put aside all your gadgets; utilize this time to connect with yourself alone or your family members or even nature. 

Avoid sleeping with your mobile or keeping it right below your pillow at bedtime; this will ensure that you don't touch your mobile right after waking up and right before going off to sleep. 
If you are dealing with negative emotions due to social media, you can reach out to our psychotherapists on the MFine app.
Was this article helpful?

0

0
Love reading our articles?
Subscribe to never miss a post again!