Last modified on March 2021
With inputs from Parvathy Menon - Dietitian and Nutritionist
Obesity is becoming a growing health concern in India due to our changing diets and lifestyles.
India currently ranks number 5 in the world for the prevalence of obesity in men and number 3 in the world for the prevalence of obesity in women.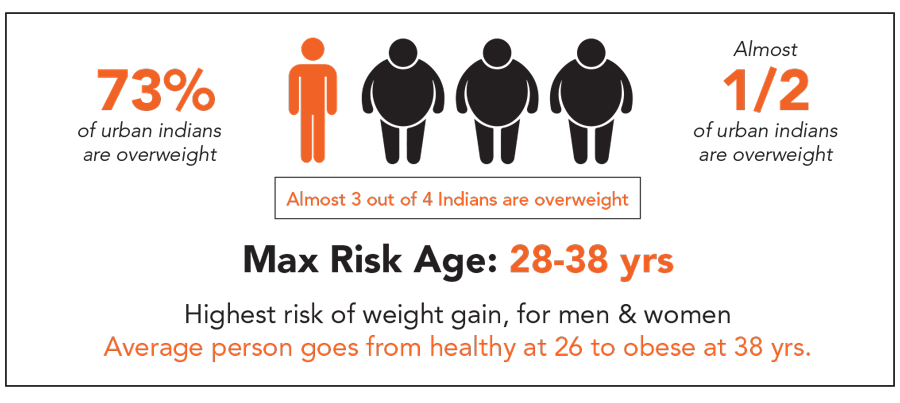 Apart from the debilitating effect obesity can have on the quality of life of the individual, the condition can also give rise to other chronic, often fatal, conditions. Thus, it is vital that we understand how to tackle obesity through a healthy diet and make positive changes in our lifestyle.
Even during the COVID-19 pandemic, you can speak to leading dietitians in the country about obesity-related issues while minimizing the risk of exposure. Through MFine's online doctor consultations, consulting dietitians has never been easier. Through instant chat and video calls receive advice, tips and tricks on how to tackle obesity and other weight-associated symptoms with ease.