Home
>
Coronavirus
>
Tested Positive For COVID? Make Sure Your Loved Ones Are Safe With RT-PCR Test
Tested Positive For COVID? Make Sure Your Loved Ones Are Safe With RT-PCR Test
4 Min Read
2020 has been a very challenging year for one and all, thanks to the infamous COVID-19 virus. The global pandemic has probably made us develop a liking to the term 'negative' rather than 'positive.' Quite an irony! That being said, with comparatively better recovery rates in India, testing 'positive' is not really the end of the world as long as you're following the right guidelines, taking the right precautions, for not just your safety but also of those around you.
If you have already tested positive for COVID-19 and are currently in self-isolation at home or a COVID centre, it's imperative to make sure those who came in contact with you are well aware of this development and get tested themselves in order to prevent spreading the infection unknowingly. A key point to note here is that since most people infected COVID-19 display mild to no symptoms, it becomes all the more vital to get tested even if one doesn't experience the usual 'flu-like' symptoms or any breathing difficulty, but has been at high-risk of exposure to the virus.
How to ensure your family's well-being after you've tested COVID +ve?
The first step here is obviously to isolate yourself. Based on the severity of your symptoms, the doctor will suggest if it is okay for you to quarantine at home or you need focussed monitoring and medical care at a COVID centre. Once that decision is made, it is crucial for your family to self-isolate as well and avoid going out or letting other people in, since there's a high possibility that they may have been exposed to the virus too after being in close proximity with you.
Once this groundwork is done, it's essential for your family to get an RT-PCR Test done to diagnose an active COVID infection in their body. Early detection of the infection especially in the elderly and high-risk individuals (like those with diabetes, hypertension, etc) can contribute highly to timely treatment and prevention of fatal complications.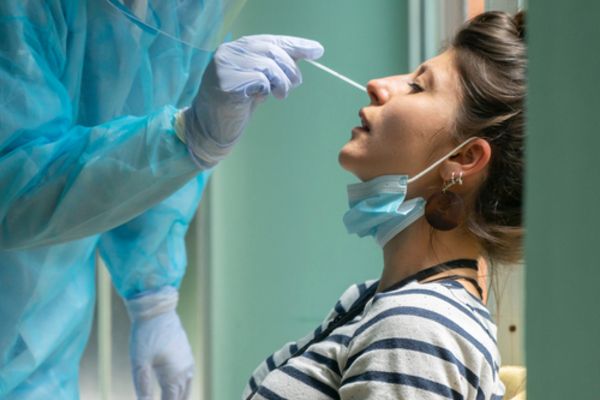 What is an RT-PCR Test?
An RT-PCR Test is a molecular diagnostic test performed using a laboratory technique that amplifies the genetic material of the virus using polymerase chain reaction (PCR) and helps in the detection of an active COVID infection. It is currently the gold-standard lab technique used in the detection of SARS-Cov-2 virus.
The samples that are recommended for an RT-PCR Test include nasal and throat swabs (nasopharyngeal swabs), sputum, lower respiratory tract aspirates, nasal aspirate, or bronchoalveolar lavage.
Understanding your RT-PCR Test results & things to remember
Your RT-PCR Test report will either be positive or negative. A positive result signifies you have an active COVID infection while a negative result denotes the virus was not detected in your sample.
That being said, what you should know is that a negative result doesn't necessarily mean you're out of risk. This is because, during the initial phases of the infection, the viral load in your body may be too low to be detected through the test. This is why doctors do recommend a re-test in some circumstances, especially in those wherein although you test negative, you still show mild to moderate COVID symptoms.
To get an RT-PCR Test done, it's mandatory to have an aadhar card and doctor's prescription (a prescription may or may not be required according to your state guidelines). Hence, if you have tested positive for COVID, it's important for your family members and those who came in contact with you in recent times, to reach out to a doctor online and get an RT-PCR test done.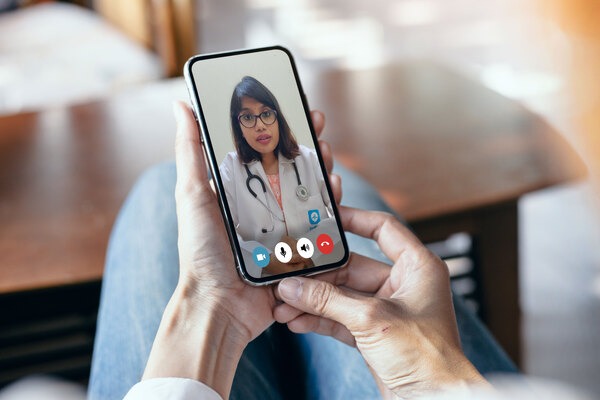 How to book an RT-PCR Test at home on MFine?
Scenario 1: When your family members haven't undergone any COVID test
Your family members can book an online consultation with a physician on MFine or consult their family doctor, following which the doctor will provide complete guidance on the steps going forward. Or they can simply go ahead and book their test since currently, a prescription is not mandatory for an RT-PCR Test. Hence, they can simply book the test from the MFine app or webpage, after submitting a softcopy of their aadhar-card (a doctor's prescription may or may not be required according to your state guidelines) and filling up a form.
A trained medical professional will then collect the swabs from the patient's home and you will receive the report within just 24 hours, following which you will also get a free online evaluation of your report by a physician.
Scenario 2: When your family members have already undergone Rapid Antigen Tests (RATs) & tested negative
It is important to mention here that following your COVID positive report if your family members have symptoms & have already undergone COVID tests via the RAT (Rapid Antigen Test) method, and their reports have come out to be negative, they ought to get themselves tested again via the RT-PCR method because more than 50% of RATs render false negatives. They can follow the same method as mentioned in scenario 1 to book their RT-PCR Test at home.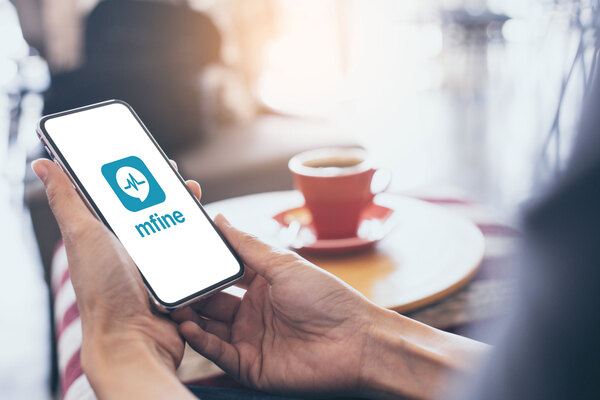 If you take the right precautions and so does your family and close friends, it's absolutely possible to beat COVID with little to no damage. Testing and early detection is the key, so please get yourselves tested if you fit the scenario of potential exposure to COVID to keep yourself and everyne in the community around you safe.
Was this article helpful?

0

0
Love reading our articles?
Subscribe to never miss a post again!