Debunking The Top 9 Myths Of Online Consultations
6 Min Read
Offering the highest possible standard in healthcare delivery is the cardinal component of any telemedicine platform. mfine is no different! At mfine, we have been extremely thorough about mitigating any medico-legal risks to medical professionals so that our hospital partners and their doctors can continue to provide healthcare services without any hesitation and doubts. But, before we get there, let's first quickly understand what telemedicine or online consultation really is.
What is Telemedicine/Online Consultation?
Telemedicine, or online consultation, simply refers to the delivery of healthcare services to patients when the doctor and the patient are not physically present in front of each other. Technology has extensively paved the way for delivery of uncomplicated characteristics of healthcare and online consultation is a strong citadel of the very same tower. The ease, accessibility, reach, and cost-effectiveness in online consultations are exponentially widespread compared to traditional health care.
Of course, when it comes to traditions and age-old practices, most people believe in sticking to the roots, because convention comes easier than transformation. However, while it's absolutely okay to be on the fence about practicing telemedicine, it's high time to debunk some common myths around it to comprehend what its benefits truly are.
MYTH 1: 'The patients won't believe in Telemedicine' 
In reality, it's just the opposite! Most of the recent surveys conducted around telemedicine have revealed that patients are actually warming up to telemedicine, wherein they don't have to wait for long hours at the doctor's office and can avoid commuting altogether, given the fact that they can avail medical care just by having a smartphone, at any given time. At mfine, holistic care is just a touch on the phone away, whether you're at a metropolitan city or a remote village, and this ease of access to every user is what we strive for.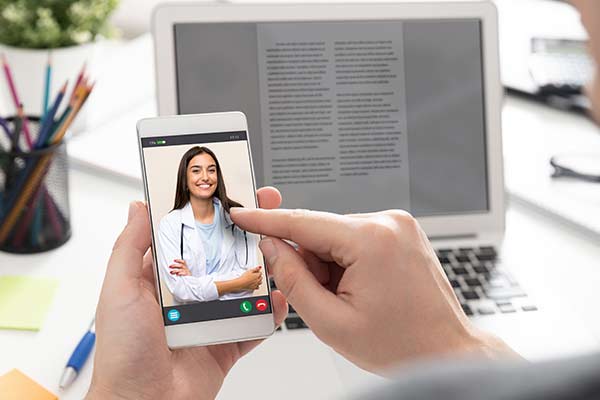 MYTH 2: 'Telemedicine is illegal'
Telemedicine is recognized by the Government of India and is considered as both a health service and an information service. The legality of Telemedicine and E-prescription is derived from combining the following Indian Government acts and rules:
The Indian Medical Council Act, 1956 ("MCI Act") and The Indian Medical Council(Professional Conduct, Etiquette and Ethics) Regulations, 2002 ("MCI Code")
The interpretation of the above is that the laws applicable to medical practitioners while practicing medicine are the same laws that are applicable while practicing and providing services through telemedicine.
mfine is fully compliant on the aforementioned aspects and is happy to share the detailed user agreement if required.
MYTH 3: 'The quality of healthcare is compromised in Telemedicine'
Quality is the air to the lungs, without which any healthcare platform is bound to sink, let alone telemedicine. At mfine, quality is the force that drives us to provide maximized standards of virtual care to our patients. The endeavor is to make diagnoses that are effective and unequivocal, with evidence-based guidelines and novel clinical treatment technology, for cases that can be handled with virtual care. There's no ambiguity in the fact that not all cases can be treated with virtual care and mfine, in no way, claims to do so. Using the mfine app, you can consult top doctors anytime, anywhere, and get digital prescriptions that not only include your medication but also your diet and lifestyle recommendations, post-consultation. You can manage all your health reports, prescriptions, and medical history at one place on the app and any doctor you consult on the mfine app is equipped to know and understand your complete medical history, just like your family doctor would.
MYTH 4: 'A physical assessment is absolutely mandatory in healthcare'
It has been believed for the longest time that in order to diagnose any condition, a physical examination is a must! While that's true for some conditions, there's a plethora of other conditions that don't need physical assessments. The right medical history and symptoms of the patient are enough for a doctor to make the right diagnosis and provide an effective treatment plan for many minor urgent conditions. At mfine, we also believe that providing immediate diagnosis and treatment alone doesn't sum up a doctor-patient consultation. Follow-up calls and post-consultation check-ins are integral components of our healthcare delivery, which doesn't necessarily require a physical examination anyway.
MYTH 5: 'In telemedicine, the care provided to the patients gets fragmented'
On the contrary, if done right, telemedicine actually ensures a strong and effective doctor-patient relationship in the long run with a care plan that stands against the test of time. At mfine, we believe in maintaining an individual's complete health records in one place, wherein it becomes easy for the doctor to access the patient's medical history easily to evaluate any further health concerns that the patient may come up with anytime in the future. Additionally, the follow-up feature on the mfine app enables patients to reach out to the very same doctor periodically. The geographical reach is also extensive through telemedicine and the service hours are also extended in virtual care, which sets a benchmark in itself, since health issues never follow a 9 to 5 pattern like our jobs do; it can show up anytime, anywhere.
MYTH 6: 'A patient's privacy is threatened by Telemedicine'
Data and security breaches have been a grave cause of concern not only in the virtual care sector but also in traditional clinics. At mfine, patient confidentiality is integral and this is why we adhere to data privacy, security, and quality-standards that also form the imperative core of our service.
MYTH 7: 'The risk of malpractice is higher in Telemedicine'
In fact, telemedicine actually reduces the risk of malpractice, simply by adding another valid documentation of your treatment, which will forever stay in one place. It also augments the modes of contact for doctors to keep track of their patients. Be it an orthopedic surgeon who needs post-op updates from his patients, or a general physician who wants to know if their care plan worked on the patient who consulted them for a fever or viral infection—in more ways than one, via follow-up calls and reminders, mfine strives to ensure patients are provided with holistic care at every stage possible.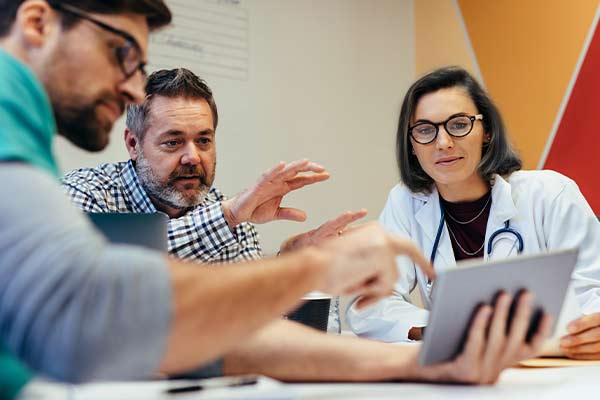 MYTH 8: 'All Telemedicine platforms work the same way'
Not true! At mfine, we follow a strict protocol when it comes to providing care for our patients via a virtual medium by specially-trained doctors. The patient signs a "Terms of use" and consents to avail treatment from doctors on the mfine channel. They understand the limitations of the channel and can indemnify doctors in case of any liability arising during care because of the limitation of the channel. The patient also understands that this channel is not for critical care and they should not use mfine in critical scenarios. The mfine care team has strict TRIAGE PROTOCOLS and doesn't accept any case if it is found to be critical during the process of screening the patient.
MYTH 9: 'You don't get authentic prescriptions in Telemedicine'
Truth be told, The Drugs and Cosmetics Rules, 1945, specify the essentials of a valid prescription made against medical consultation and diagnosis service under any remote or telemedicine format. It states that the prescription should satisfy the following legal requirements:
The prescriptions should come from a Registered Medical Practitioner.  
It should follow the guidelines as defined under Section 65(10) in Drugs and Cosmetic Rules, 1945.
A prescription in an electronic format may be validated as a legal prescription if it is a secure electronic record affixed with a secure digital signature as prescribed under the IT Act, 2000.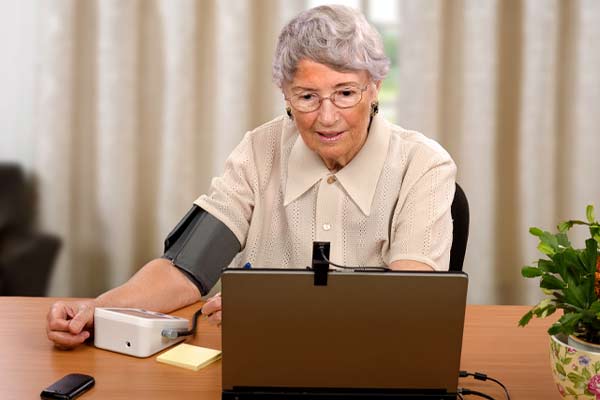 Needless to say, mfine abides by all of the aforementioned and the prescription provided by our care-team doctors is valid and authentic under every circumstance.
It is evident that Telemedicine involves several benefits for patients, physicians, and medical institutions, and also plays a major role in the development of medicine and healthcare delivery in India.
mfine is committed to providing on-demand access to quality healthcare to millions of Indians while ensuring medico-legal safety to our partners on the platform. As we have seen in the last few months, the doctors on the mfine network have handled over 1,70,000 cases successfully and have treated many people in need; effectively and efficiently. Collectively, we have been able to make a larger impact on the way primary healthcare is being delivered.
Together, let us continue to focus our efforts on ensuring better healthcare access and delivery for billions of Indians.
In case you have any queries, you can reach out to us at info@mfine.co and we'd be happy to assist you.
Was this article helpful?

0

0
Love reading our articles?
Subscribe to never miss a post again!
Read more on
Health A to Z