Healthy at Home
Last updated on 2022-05-13 14:16:01
5 Reasons Why WFH Employees Suffer From Tech Neck
Dr. Sreelekha Daruvuri

3 Min Read

Fact Checked
You ever think your body feels older than you actually are? Young men and women had already been extremely dependent on technology before the COVID 19 pandemic hit. But, since the world went on lockdown in 2020, all of us were forced to not only stay indoors, but also work from home. While it was fun to start with for some, many of us started to spend more time on our smartphones, laptops, tabs, you name it. Our dependence on technology increased mainly because of boredom yes, but our jobs too called for countless hours on these devices. Work from home employees have started (much more significantly) complaining about neck and back pain. In this article we'll dive into 5 reasons why we suffer from 'tech neck' and how we can try to rectify the painful symptoms.
What is Tech Neck?
This is not a new concern, many individuals have experienced strain and injury to the muscles around their neck and back from various desk jobs. Those whose work depends on screen time, experience tech neck a lot more. By definition, it's neck pain that is caused by injury or strain to tissues located around your cervical spine. 
When it first starts to present symptoms, most individuals are only minorly inconvenienced, but it's important to understand that as the strain continues to build, there are serious complications to be aware of. These include painful conditions such as disk hernia and nerve compression. Not to mention, your posture can be severely affected.
Prolonged strain on your muscles in the neck, and upper back can overburden a few muscles and in a few other muscles, lead to stiffness from lack of movement and usage. Posture can be hard to maintain with the pain that tech neck can cause and so decreased mobility of the upper back, neck, shoulders and at times arms can be limited.
Symptoms of Tech Neck
Discomfort in the lower neck area, the shoulders and the upper back 

Sharp pain behind or the side of the neck and when moving neck up/down/side

Decreased neck mobility due to pain and stiffness in the neck, back or shoulders

Increased incidences of headaches

Numbness/shock sensation in upper arm or hands nerve impingement
Causes of Tech Neck
As the name suggests ('tech'), tech neck is caused when we bend our neck forward to look at the tech device. This does three things that causes the symptoms of Tech Neck (1) Increased strain on your spine (2) Increased tension in a group upper back muscles causing pain (3) Increased pressure and strain on neck and shoulders
When one bends the neck forward to look at the screen even by 15 degrees it increases the weight of the head part by more than 10 kgs which causes additional strain to the neck muscles.
5 Reasons Why WFH Employees Suffer From Tech Neck
(1) Bad sitting posture (2) Improperly placed screens (lower than eye level) (3) Lack of indulging in muscles strengthening exercises and stretches (4) Ignoring and not treating early tech neck signs and symptoms (5) Prolonged durations of sitting in one position (6) Vitamin D and Calcium deficiency
Tech Neck treatment and prevention
(1) Keep your devices (phone, laptop etc) at eye level. That way the head does not have to be tilted downward for prolonged periods of time. (2) Limit your time on your devices (3) Stretch it out: sometimes we can't help our jobs, but take some breaks and straighten your back, shoulders and neck. Simple exercises  can be done at the comfort of the desk. (4) Sit with good posture: body straight, shoulders pulled back
If you have nagging and unbearable neck, shoulder, upper back or upper arm pain that seems to not subside, numbness or tingling sensation in the arms, consult an orthopedic specialist asap. Especially if these symptoms are accompanied by fever, arm numbness or tingling, and weight loss. There could be an underlying medical condition at play - professionally can rule those out and then treat your symptoms appropriately.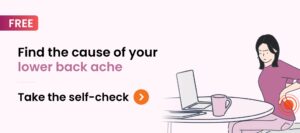 Consult a Orthopedician
Check out these videos
Symptoms of PCOS in Females
Covaxin and Covishield | Latest Updates
Difference Between COVID and Pneumonia
Who are Susceptible to Heart Attack?
Was this article helpful?

0

0
Symptoms of PCOS in Females
Read more on
Healthy at Home
Love reading our articles?
Subscribe to never miss a post again!