Coronavirus
Last updated on 2021-02-26 20:47:04
Showing COVID-Like Symptoms? Follow These 6 Steps Next
Dr. Abhishtita Mudunuri

4 Min Read
If you have developed fever, cough, shortness of breath and other symptoms, chances that you
might have
COVID-19 are high. Follow these steps below to take care of yourself and protect those around you.
1. Isolate yourself in these situations
When you are showing COVID-like symptoms: Includes fever, chills, breathing difficulty, cough, muscle aches, fatigue, loss of taste/smell, headache, nausea & diarrhoea

When you have recently come in contact with a COVID positive person or a group of people 

After you have returned from travelling to a high-risk area: Includes crowded places, social gatherings or high-risk cities/towns
When you tested positive through rapid antigen test: Antigen tests are generally not reliable and many times, you will be asked to get a confirmatory RT-PCR test
Keep in mind that you don't need to isolate if you are getting an RT-PCR test before international travel.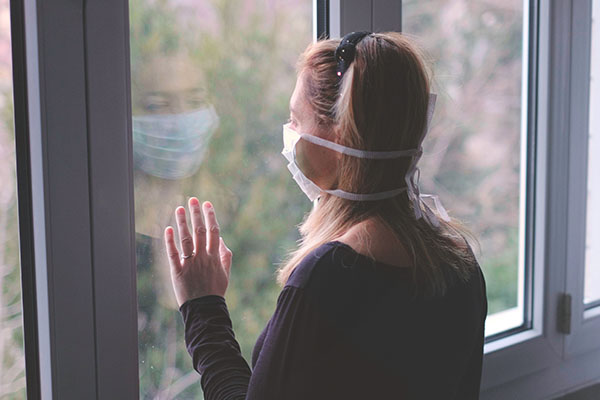 2. Consult online a doctor online
After you have isolated yourself, consult a general physician online for your COVID-like symptoms since it is not recommended that you visit the hospital under such circumstances, especially when you are displaying mild or no symptoms. Download the MFine app, sign in, select your symptoms, select your doctor and start consulting right away. Follow whatever instructions are provided by your doctor.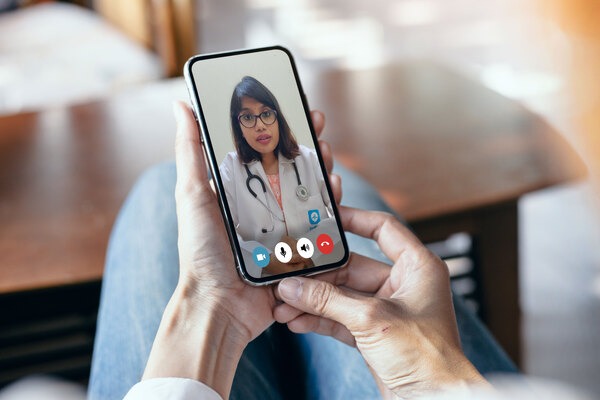 3. Book RT-PCR test right away
After assessing your symptoms, the doctor will send you a digital prescription (a prescription may or may not be required according to your state guidelines) that
recommends
COVID testing. Usually, the doctor will inform you which test to go for. RT-PCR tests are more sensitive, reliable and accurate than the rapid antigen test. Keep in mind that before booking a soft copy of aadhar card with you. You can also book RT-PCR test online via MFine. We follow the best hygiene protocols for your safety and ensure that you get accurate reports in a timely manner.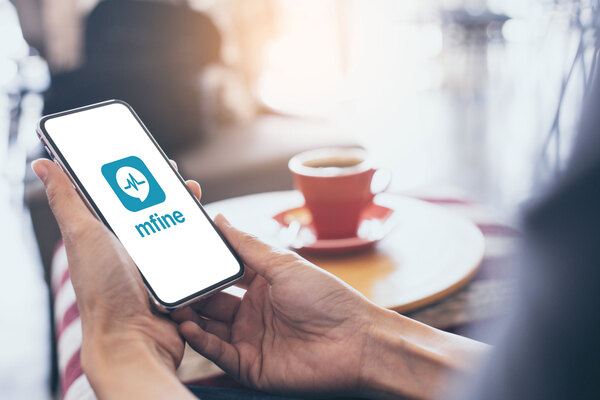 4. Prepare for COVID test at home
Once you have booked the test, a lab technician will visit your home at the allotted time to collect the sample for the RT-PCR test. The lab technician will be wearing protective gear for your safety and theirs as well. He/She will ask about your symptoms, take your temperature and swab your nose and mouth, during which you may experience slight discomfort. The samples will be sent to the lab for testing and you will receive the report within 24 hours. Reports can be accessed on the MFine app.

5. Take precautions & care in the meanwhile
While waiting for your report for the RT-PCR test, it is important that you take care of yourself and those around you. Ensure the
following steps
to avoid the spread of infection:
Stay home at all costs

Maintain at least 2m distance from those living with you

Wear a mask when you are

around people

Avoid sharing utensils & towels with others

Wash your hands frequently
Cover your coughs and sneezes

Disinfect common touch areas such as phones, doorknobs, or tabletops etc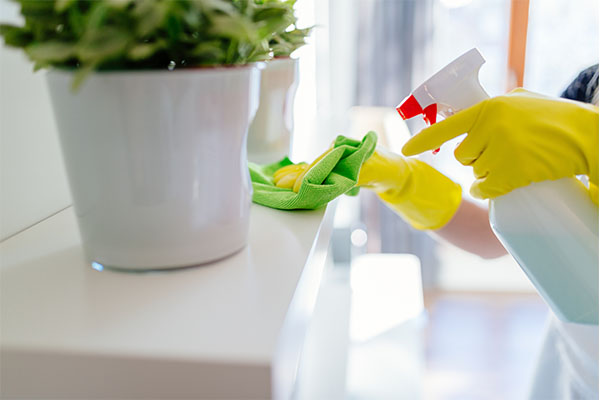 6. When reports come in
Positive result: This means the virus was present in the sample and you have an active COVID-19 infection. A physician will recommend the best treatment options based on your condition. If you have mild to no symptoms, the doctor will ask you to quarantine at home. You can subscribe to MFine's homecare plan wherein you'll receive best quarantine

care at home

, with specialists from top hospitals offering consultation services. The comprehensive plan includes daily doctor consultation, health monitoring, 24*7 online access, diet consultations, guidelines for caregivers, free contactless medicine delivery and more. On the other hand, if your symptoms are severe, you may be advised to get hospitalised for apt medical/emergency care.
Negative result: This means the virus was not detected in the sample. After discussing the results with your doctor, you can step out or travel. But make sure that you are wearing masks at all times and follow all the necessary precautions since this does not mean you are immune to the virus. However, despite the negative result if you are still experiencing COVID-like symptoms, a re-test may be required after a few days. It is important that you inform about the results to your relatives and friends and change the status in your Aarogya Setu app.
If you have COVID-like symptoms and tested positive for this viral infection, it is natural you'll worry about your family or roommates. In this scenario, it is best that you get them to do the RT-PCR test, more the reason if they are showing symptoms or belong to a high-risk category.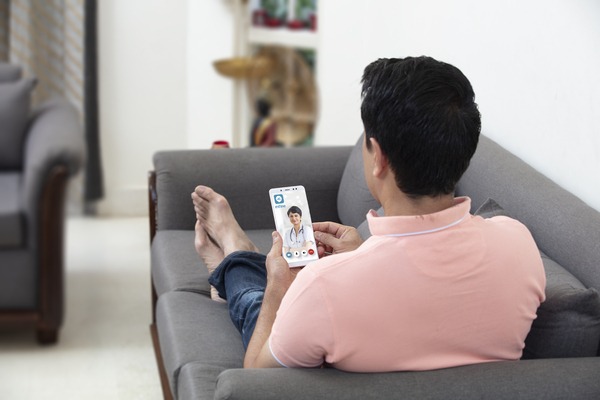 The road ahead
Keep in mind that
we need to
fight the disease
, not the patient or the doctor. Therefore, blaming someone from whom you may have caught the virus is not the right way to deal with your situation.  Be empathetic and have patience during your
quarantine period
.
Be responsible- clean your room regularly, wash hands frequently, eat healthy, exercise, disinfect your room every day and make sure you wear your masks and gloves every time you open your door.
If your symptoms get worse, inform your family members and doctor as soon as possible.
Your health
is of the utmost importance.
Do not get anxious if you have tested positive for COVID-19. With the right information and resources, we can work towards the best possible consequences out of the circumstances
—
recovery. 
Consult a General Physician
Check out these videos
Symptoms of PCOS in Females
Covaxin and Covishield | Latest Updates
Difference Between COVID and Pneumonia
Who are Susceptible to Heart Attack?
Was this article helpful?

0

0
Symptoms of PCOS in Females
Love reading our articles?
Subscribe to never miss a post again!