Health A to Z
Last updated on 2022-05-13 14:18:34
Osteoporosis Symptoms: 6 Myths And Facts
Dr. Sreelekha Daruvuri

4 Min Read

Fact Checked
Bones form an important part of the musculoskeletal system. They are the strongest structures of the body and are not damaged easily. In most patients, aging affects the bone, making it weak and prone to fractures, a condition called Osteoporosis. There are other causes that can cause Osteoporosis and treatment depends on severity of the bone loss. This article will help you understand the causes, symptoms, lab tests and prevention of Osteoporosis. Not to mention, we'll bust some myths along the way!
Osteoporosis causes
Bone, like any other tissue, is made up of living cells and the special characteristics of bone is that old bone is replaced by new bone almost every day. This need not happen in all bones and usually occurs depending on the shear stress on the body part. In Osteoporosis, the old bone disintegrates quickly and the new bone formation slows down which leads to loss of bone mass. As the name suggests, bone becomes more porous and loses strength. Osteoporosis is often due to interplay of the genetic, intrinsic, exogenous and lifestyle factors. It affects men and women of all races with high incidence in women especially post menopause.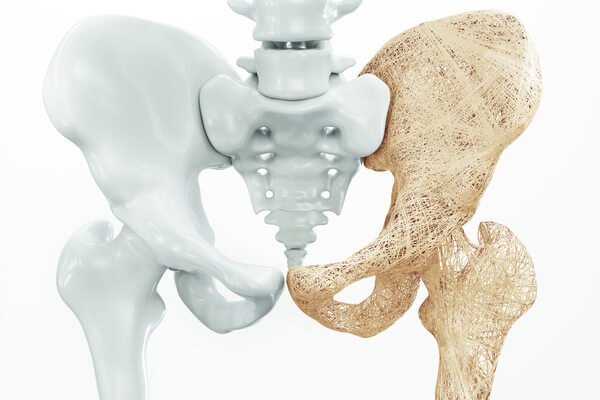 Aging is the most important risk factor which decreases bone remodeling capacity. Men have higher bone density compared to women making them less prone to osteoporosis. High doses of Steroid use for a long time causes Osteoporosis. Other medications like Anticonvulsants, Lithium, Proton pump inhibitors can also cause osteoporosis. Other osteoporosis causes include lack of Estrogen in the body, lack of weight-bearing exercises, poor diet deficient in calcium, excessive alcohol consumption, and smoking. 
Signs and symptoms of Osteoporosis
Osteoporosis symptoms are easily missed and they are subtle in most of the cases. Fractures can happen even after coughing. Constant back ache that is due to vertebral fracture with or without reduction in height can be present. Decreased range of motion is a common physical finding. Fractures are common in hip and vertebrae. People also experience weak hand grips and stooped posture. It's difficult to know the bone strength and weakness just by examination. Symptoms can occur in any person of any age depending on the risk factors not just older age group and women.
Screening is not usually recommended except in high risk cases. Blood investigations like calcium, Vitamin D, thyroid functions tests are to be done as they are associated with Osteoporosis. Bone mineral density is evaluated in different bones using Dexa scan (Dual energy Xray absorptiometry)
Treatment and prevention of Osteoporosis
Treatment of Osteoporosis depends on the risk of having fractures. In a few female patients hormone replacement therapy is given. Other medications used are bisphosphonates, and bone building medication. The mainstay for the prevention of Osteoporosis are:
- Healthy diet that contains adequate amounts of calcium and Vitamin D
- Exercise that helps strengthen the bones especially weight bearing exercises
- Taking medications and avoiding certain medication after discussing with a physician to prevent Osteoporosis.
- Avoiding smoking and limiting alcohol intake
- Preventing falling by wearing flat and non slipping shoes, checking for any electric cords, and walking with support and avoiding wet and slippery surfaces.
With the subtle signs and symptoms, osteoporosis is commonly missed. It can lead to long term immobilization and deep vein thrombosis. This is more concerning in the elderly age group with comorbidities. If there are any symptoms of osteoporosis, an Orthopedician should be consulted to prevent complications.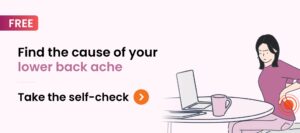 Osteoporosis Symptoms: 6 Myths And Facts
Like the title suggests, there are some myths about the bone disease that need to be busted. Learning the facts will only help prevent the disease because people will be more aware of what is true.
(1) Myth: Osteoporosis occurs only in the elderly.
Fact: This is not true. Osteoporosis can happen at any age. The condition, although common in later life and in menopausal women, can also occur in children and teens (juvenile osteoporosis.)
(2) Myth: Osteoporosis has obvious symptoms, and checkup's are not required.
Fact: The downside to this condition is that symptoms are most commonly silent in nature. At times, patients have spontaneous fractures, and aren't aware of it. In some other instances, patients find out about unknown fractures incidentally during doctor visits.
(3) Myth: Menopausal women are the only ones affected by osteoporosis Fact: While women (menopausal or not) are affected most commonly, men are significantly affected too. This is because age is a important and huge risk factor of osteoporosis.
(4) Myth: Osteoporosis is not a serious condition
Fact: Osteoporosis is a serious condition that affects both physical and mental health. Patients often fear long term immobility, and vascular complications can also occur.
It affects physical and mental health. Long term immobility can cause vascular complications.
(5) Myth: Daily consumption of milk along with exercise can prevent osteoporosis completely. Fact: Both milk and exercise are extremely good for bone strength, but because risk factors such as genetics or age, they won't be able to prevent the condition. 
(6) Myth: There isn't a way to test for osteoporosis
Fact: It's not commonly known dur to lack of awareness, but the DEXA scan - a type of Xray - helps in detective bone mineral density and osteoporosis. It is painless and lasts only mere minutes.
Consult a Orthopedician
Check out these videos
Symptoms of PCOS in Females
Covaxin and Covishield | Latest Updates
Difference Between COVID and Pneumonia
Who are Susceptible to Heart Attack?
Was this article helpful?

0

0
Symptoms of PCOS in Females
Read more on
Health A to Z
Love reading our articles?
Subscribe to never miss a post again!