Home
>
Health A to Z
>
Heroes With Stethoscope: An Ode To Doctors Braving The Pandemic
Heroes With Stethoscope: An Ode To Doctors Braving The Pandemic
3 Min Read
"With great power comes great responsibility."
Since time immemorial, doctors have been regarded as people with vast knowledge and custodians of our health. It is no different in today's time. These brave medical workers have left no stones unturned in leading the war against an invisible enemy.
Leaving their family and lives behind, these warriors in white are working day and night to tackle every obstacle during this pandemic. Their fight is tiresome, lonely and often thankless. But, despite the hardships, their commitment to humanity never wavers. Which is why this National Doctor's Day, we should pay homage to all the doctors who are upholding their Hippocratic oath and saving lives while risking their own every day!
How our doctors are working in this pandemic
Indian healthcare statistics often tell a story of despair. During such unpredictable times, when we have less knowledge about COVID-19 and time is of the essence, the shortage of doctors and medical infrastructure in India poses a huge problem.
According to WHO, the doctor-patient ratio in our country is at a staggering 1:1000 (against the stipulated norm of 3:1000). However, the shortage of doctors is not the only challenge we're facing. The severity of the spread and lack of preparedness in dealing with the outbreak is posing an extreme threat and warning of upcoming complications and unmanageable outcomes. The immediate problems being faced by hospitals include timely creation of isolation wards and intensive care facilities (ICU), ventilators, protocols for testing, treatment and infection control and personal protective equipment (PPE) for all health workers. These problems have been seen across both government and private hospitals in India.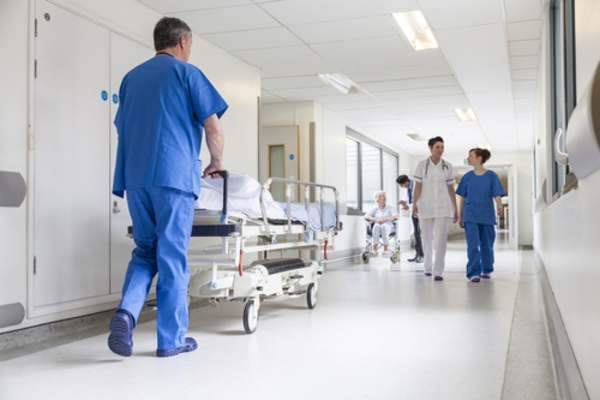 However, the unavailability of PPEs including gowns, gloves, masks and sanitisers have been the weakest link. A significant number of doctors have contracted COVID-19 from patients. The shortage has not only affected doctors but also nurses, technicians and other workers in the hospitals. The difficulties do not stop here. A survey conducted by a leading academic doctor network revealed that the health workers are overworking, giving a close to 36-hour duty per shift.
With the lowest healthcare spends (3.6% of the GDP), while health workers are the ones in direct serious risk and exposure to the outbreak, citizens too are bearing the brunt of the cost associated with high demand and insufficient supply of services.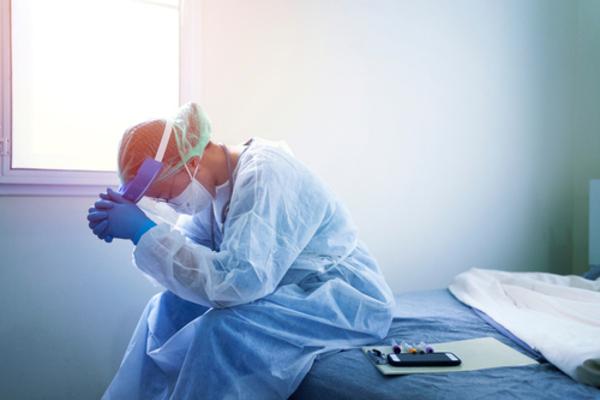 Honouring the Hippocratic oath against all odds
Despite facing the difficulties, our doctors have not deterred from doing their jobs, proving that they are indeed the messiahs of hope and healing. It is not just their duties but the support they're giving to the community during these uncertain times is heroic. Every day they put their lives at risk to keep the world in some semblance of order. Therefore, it is high time we start seeing them as the hard-working humans with an empathetic heart and vigour to serve and do good for the society.
"This is a global disaster like nothing we have seen in our lifetime so we will do our part and pitch in. We cannot stand aside and not help."
—Dr. JS Rajkumar, Laparoscopic Surgeon
"We are all trying to be human and pray that we overcome this crisis."
—Dr. Shailesh Puntambekar, Cancer Surgeon
"We go to work to keep you safe. We request that you stay at home to keep everyone safe."
—Dr. Gurava Reddy, Orthopaedic Surgeon
"During such unpredictable times, I would advise everyone to go for teleconsultations. The medical fraternity has always withstood tough times and will provide extraordinary service even when it is online."
—Dr. T Rajeshwari Reddy, Gynaecologist
In this unpredictable and catastrophic pandemic, our doctors have emerged as the real heroes. We should support and honour them by complying to the rules and taking precautions. Let us not panic and work together towards being a responsible citizen. Let's support our heroes and win this war against coronavirus.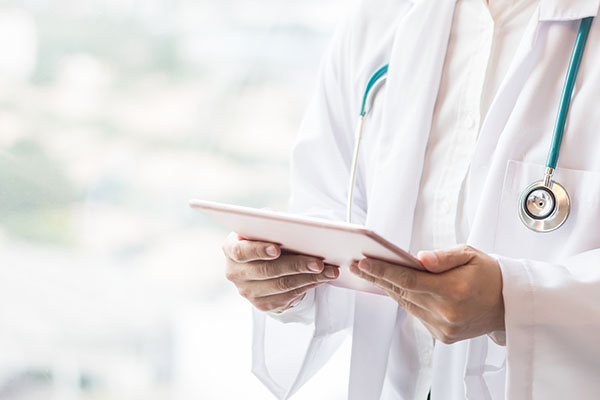 Happy National Doctor's Day!
Was this article helpful?

0

0
Love reading our articles?
Subscribe to never miss a post again!
Read more on
Health A to Z