Diet & Nutrition
Last updated on 2022-04-14 11:16:32
The 17 Best Foods for High Blood Pressure
Dt. Parvathy Menon

3 Min Read

Fact Checked
We all have heard
"you are what you eat"
and it is true that whatever we consume every day reflects on our health. It could be weight gain or weight loss, radiant or dry skin and hair and overall well being. Similarly, food can play an important role in maintaining your blood pressure levels. 
In this article, we shall learn about the 17 best foods for
high blood pressure
.
Foods for High Blood Pressure
(1) Bananas
Bananas are rich in potassium and fibre. You can have it in the morning for that quick boost of energy or it can be added to smoothies as a natural sweetener. 
(2) Berries
All berries are good for lowering blood pressure. However, the blueberries are rich in nitric oxide which helps in increasing the blood flow. Berries can be mixed with oatmeal and salads for breakfast or lunch.
(3) Leafy vegetables
Leafy vegetables are a great source of potassium and they also help not just lower blood pressure but also in treating iron deficiency anaemia and diabetes. These leafy veggies can be added to smoothies, omelettes, and sandwiches.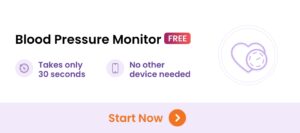 (4) Beetroot
Beetroot is known for its nitric oxide content which helps in lowering blood pressure, similar to blueberries.  Beets can be made a part of your diet either in the form of juice or  salads.
(5) Garlic
Some studies show that the allicin compound in garlic helps in reducing blood pressure. This compound is released when the garlic is either chopped or crushed. However, the consumption of garlic for
hypertension
is still debatable. 
(6) Sweet potatoes
Sweet potatoes are rich in potassium, magnesium and fibre. They are easy to cook and are versatile. You could grill, steam, roast or bake them.
(7) Oats
Oats are nutritious and can be incorporated into your diet in the form of cheelas, upma, porridge or even a smoothie. They can also be soaked overnight for the next day's breakfast. Oatmeal helps in reducing the risks of cardiovascular diseases too
(8) Salmon
Salmon and other fatty fishes contain omega-3 fatty acids that help in reducing inflammation and blood pressure. They are also filled with
vitamin D
which is essential in the absorption of calcium.
(9) Avocado
Avocado is also known as butter fruit which is rich in calcium, magnesium and potassium. It can be used as a filling or spread for your sandwiches. 
(10) Quinoa
Quinoa is a plant-based protein that is known for relieving constipation, reducing blood pressure levels, and diabetes. Quinoa is also gluten-free and can be consumed by people who are sensitive to gluten
(11) Broccoli
Broccoli is filled with calcium, potassium, magnesium, and vitamin C. All these nutrients  help in lowering blood pressure.
(12) Pumpkin seeds
Unsalted varieties of pumpkin seeds help in lowering blood pressure. The reason why you are asked to consume unsalted pumpkin seeds is that a high intake of salt can elevate blood pressure. 
(13) Dark chocolate
Not all chocolates are bad for your health. There are chocolates such as dark chocolate that are good for
cardiovascular diseases
. Consuming a moderate amount of dark chocolate with 70-80% or more cocoa content once in a while can help in the improved functioning of blood vessels.
(14) Pistachios
Nuts are always a good option when it comes to mid-day meals or evening snacks. Just like pumpkin seeds, pistachios should not be salted and can be consumed to reduce the tightening of the blood vessels and improve blood flow.
(15) Citrus fruits
Citrus fruits are loaded with vitamins, minerals and antioxidants that help in lowering blood pressure. 
(16) Beans and lentils
Beans and lentils are rich in fibre, magnesium, and potassium. Consuming beans and lentils regularly can help in regulating blood pressure and
diabetes
.
(17) Yoghurt
Researchers have found that frequent consumption of yogurt is beneficial for blood pressure. Yogurt contains beneficial bacteria and also has essential minerals that are key for blood pressure regulation. While adding yogurt to your diet, be sure to choose the unflavored or unsweetened variety.
Conclusion
Adding the above-listed food options to your balanced diet, along with a healthy lifestyle will help in controlling your blood pressure levels.
Read more about
High Blood Pressure: Causes, Symptoms, Diagnosis & More
and
How To Increase Blood Pressure To Normal Levels In Indian Patients
.
Consult a Andrologist
Check out these videos
Symptoms of PCOS in Females
Covaxin and Covishield | Latest Updates
Difference Between COVID and Pneumonia
Who are Susceptible to Heart Attack?
Was this article helpful?

0

0
Symptoms of PCOS in Females
Read more on
Diet & Nutrition
Love reading our articles?
Subscribe to never miss a post again!