Healthy at Home
Last updated on 2021-03-15 17:57:45
Does Cutting Sugar Out Of Your Diet Prevent Diabetes?
Ms. Smitakshi Guha

3 Min Read
India is the diabetes capital of the world and in most households, diabetes, also known as sugar, is known as
cheeni ki bimaari
(disease of sugar). Also, diabetes primarily is a health condition wherein your body's blood sugar levels spike up. Needless to say, it is often believed that eating sugar is the prime cause and culprit behind diabetes. But is it really so? Let's find out!
Before we delve into the link between consuming sugar and diabetes, let's first understand what sugar really is.
What is sugar?
Sugar is a natural substance found in fruits, vegetables (fructose), as well as dairy products (lactose). Some food manufacturers also add sugar to some foods and beverages as we do at times when we cook something at home. This could be in cakes, smoothies, juices, sauces, as well as syrups. These kinds of added sugar are known as 'free sugars.' The whole debate about how bad sugar is and the health risks associated with it is mainly around free sugars.
So, does eating sugar really cause diabetes?
Let's discuss this question in the context of both types of diabetes: Type 1 and Type 2
Type 1 diabetes and sugar consumption
So far, there's no 100% established cause for
type 1 diabetes
and it is genetics that is mostly attributed to the onset of this chronic health condition. However, a key point here is, type 1 diabetes is not associated with your lifestyle. This means, even if you consume a lot of sugar, which would be a part of your diet and lifestyle, it is not the reason you may have type 1 diabetes.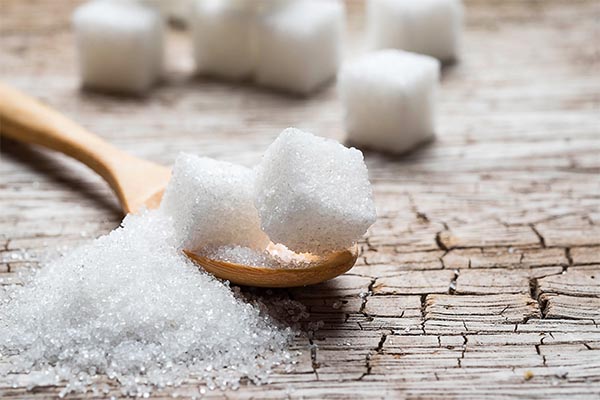 Type 2 diabetes and sugar consumption
Type 2 diabetes is fundamentally a health condition caused by poor lifestyle, which includes being overweight and a sedentary lifestyle. Excess intake of sugar contributes to unhealthy weight gain and thus, indeed puts you at risk of developing
type 2 diabetes.
While type 2 diabetes is a complex health condition and sugar alone cannot contribute to its onset, what you should still remember is by avoiding canned, aerated drinks and other meals and beverages loaded with free sugars, you can save yourself from a plethora of potential health risks.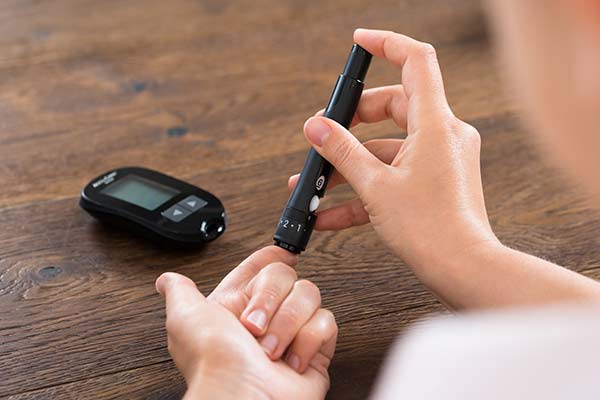 'Should I stop eating sugar altogether to avoid diabetes?'
Not really! Natural sugar from fruits and vegetables are very healthy for your body and you should continue to have them. The catch is, try eating a whole cut fruit instead of leaning more towards fruit juices and smoothies. Even if you do want to have fruit juices, limit it to just one small glass that is about 150 ml per day. Free sugars are the culprits that you ought to stay away from if you don't want to subject yourself to not just diabetes but also other health risks.
Other than the usual quick bites like chocolates and biscuits, free sugars can tactfully lurk in other foods like pasta sauces, tomato ketchup, baked beans, etc.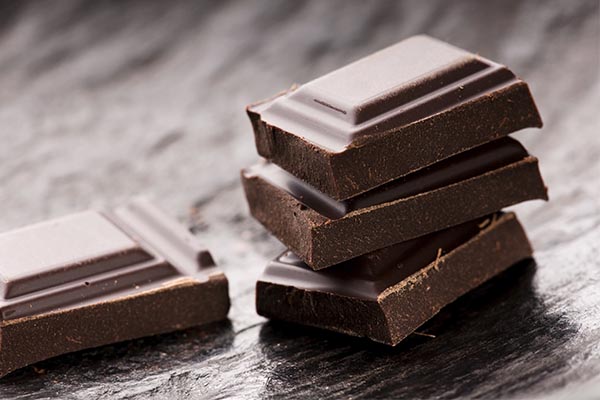 How to read food labels to find hidden free sugars?
It is very important to read food labels before you buy any packaged food from the grocery store. It is the best way to find out any free sugar that could be a part of that particular item. A lot of these food labels just list 'total sugar' as an ingredient and don't exactly tell you how much of it is a natural sugar and how much is free sugar. In fact, some food labels don't even mention the term 'sugar.' In such cases, look out for terms like, dextrose, fructose, hydrolyzed starch, sucrose, glucose, corn syrup, maize syrup, and glucose syrup—all of which are different words used for free sugars.

Now that you know what sugar does to your body and what kind of sugar you need to avoid to prevent health risks, try following a healthy diet for good health.
In case you need a detailed diet plan and customized diet chart, you can now
consult top dietitians online
on the MFine app right away. AB #HarGharMeinDoctor
Consult a Dietitian
Check out these videos
Symptoms of PCOS in Females
Covaxin and Covishield | Latest Updates
Difference Between COVID and Pneumonia
Who are Susceptible to Heart Attack?
Was this article helpful?

0

0
Symptoms of PCOS in Females
Read more on
Healthy at Home
Love reading our articles?
Subscribe to never miss a post again!