Diabetes In Kids: How Do You Know If Your Child Has Diabetes?
3 Min Read
Fact Checked
Diabetes is a chronic illness that affects a large number of India's citizens. While the topic of diabetes in adults is well spoken about, oftentimes parents are eager to understand how to you know if your child has diabetes? Diabetes in kids is possible and learning about the signs and symptoms can help you spot if something is wrong with your little one. Diabetes in children can be prevalent because of diet, lifestyle and genetic factors. Read on to learn how Type 1 Diabetes and Type 2 Diabetes present in children.
Type 1 Diabetes in children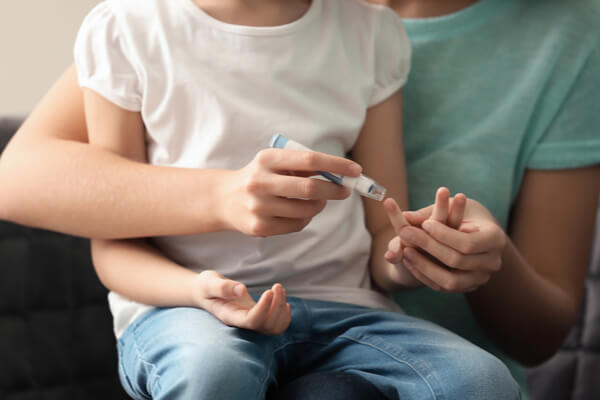 In this type of diabetes, the body does not produce enough insulin. Insulin is imperatively needed for the body to survive. Type 1 diabetes, is also at times referred to as insulin-dependent diabetes or juvenile onset diabetes. It is oftentimes seen in younger patients. The treatment for type 1 diabetes is insulin injections or an insulin pump which replaces the missing insulin in the child's body. 
Symptoms of Type 1 Diabetes in children
– Increased thirst
– Increased urination
– Increased or sudden bedwetting episodes
– Increased hunger
– Weight loss
– Behavior changes
– Bad breath
– Frequent infections
Treatment of Type 1 Diabetes in children
There is no cure for Type 1 Diabetes, but management is key and also very possible. It can be scary or even emotionally overwhelming for a child to be getting injections regularly, but speaking to your pediatrician can greatly help your insecurities and doubts.
Type 2 Diabetes in children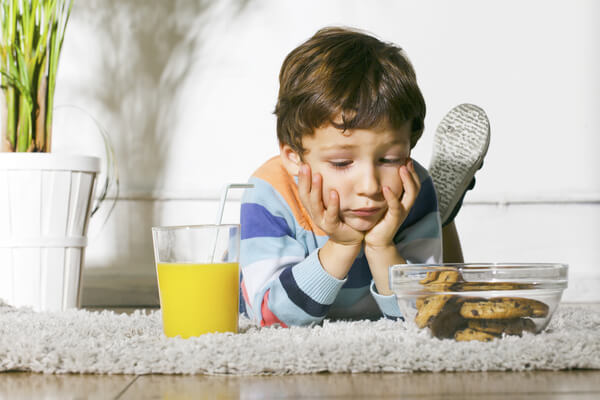 This type of diabetes can develop at any age, but is usually seen in adults. It is slow and gradual in onset, and can be hard to detect in children. Type 2 is less common in children and is often called adult onset diabetes. The risk for it increases with age and obesity especially in the 12-17 year age group as there is a hormonal surge in puberty which influences insulin resistance.
Symptoms of Type 2 Diabetes in children
– Increased urination
– Increased thirst
– Increased fatigue and irritability
– Difficulty or blurred vision
– Irregular periods (in girls)
– Abnormal blood pressure
– Darkened skin (Acanthosis nigricans) on armpits and neck
– Slow healing on wounds 
Treatment of Type 2 Diabetes in children
The treatment for Type 2 diabetes in children include diet and lifestyle changes and in few cases medication. Besides monitoring their blood glucose regularly, they need to be taught about their treatment. Some may need oral medication like Metformin and in a few cases Insulin is needed. Managing their weight, physical activity and changes in diet play an important role which will help reduce insulin resistance.
So, the answer to 'How do you know if your child has diabetes?' is: If you notice any of the above signs in your child (signs of a sugar problem, or sugar problem symptoms), then it's time to see a pediatrician. Untreated diabetes can cause preventable complications. While it can be hard to notice symptoms in children, it's important to keep track of the changes they present. It can be overwhelming to have a child diagnosed with diabetes, but with the help of a support system, children can cope with their symptoms well.
Diabetes is a chronic condition that needs to be managed regularly to avoid complications. With MFine, you can keep on top of your treatment, with the 3-Month Diabetes Care Plan. The goal is to reduce your blood sugar levels – not by increasing the medicines, but by decreasing them. This helps in reversal as well. From consultations with top diabetologists and meal planning with dieticians to blood tests and progress monitoring, your health can be cared for effectively.
Was this article helpful?

0

0
Love reading our articles?
Subscribe to never miss a post again!
Read more on
Health A to Z