Health A to Z
Last updated on 2021-02-26 20:52:08
7 Sex Drive Foods: They Will Improve Your Sex Life Like No Other
Dr. Abhishtita Mudunuri

3 Min Read

Fact Checked
A healthy diet and an exercise routine are key to maintaining great physical, mental and emotional health. However, did you know that there are certain foods that can up your libido and help you get your mojo back in the bedroom? Here are some
sex drive
foods that will boost your sex life and will guarantee action beneath the sheets:
1. Meat
What if we told you that eating meat frequently can increase your libido? Be it beef, chicken or pork, all these meats have carnitine, L-arginine and zinc that increase the flow of blood throughout your body, including the penis. Uninterrupted blood flow is essential for good sex life. Besides, it is believed that these nutrients also help treat erectile dysfunction as well. Having said that, do remember that an overdose of anything is bad, so exercise some restraint and enjoy meat-based dishes in moderation. Vegetarians, worry not. You can include whole grains, nuts, and dairy products to your diet to improve your performance in the bedroom!
2. Oysters
Oysters are one of the sex drive foods that are aphrodisiac in nature. It is believed that oysters, clams, and scallops consist of compounds that increase testosterone and estrogen levels. A rise in these hormones is directly proportional to an increase in sexual desire. What's more, oysters are also a rich source of zinc and improve blood flow to the sexual organs in men and women. If you are not a big fan of oysters, you can also opt for lobsters or crabs; they are packed with zinc too.
3. Salmon
While salmon is known to improve heart health, not many know pink fishes are sex drive foods, too. It contains a generous dose of Omega-3 fatty acids that help prevent the buildup of plaque in your arteries, thereby improving the flow of blood all over your body. Do remember to steer clear of this fish in case you are at risk of developing high-grade prostate cancer.
4. Nuts and seeds
If you mindlessly munch on chips and fried snacks, it is time to rethink your choices. Try including nuts and seeds as an evening snack in your daily diet, and you will receive a whole lot of health benefits. Cashews and almonds are packed with zinc, while other nuts–walnuts, pumpkin seeds, sunflower seeds–contain L-arginine that's important for a good sex life.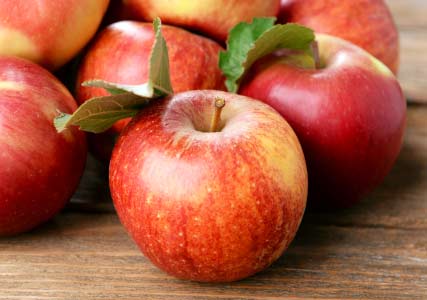 5. Apples
Did you know apples can really help you boost your sex life? These fruits, along with berries, cherries, and onions, contain quercetin, an antioxidant that helps blood circulation, and helps prevent prostatitis and interstitial cystitis. Those who suffer from prostatitis experience discomfort in the testicles and have pain during ejaculation, while interstitial cystitis is a painful bladder syndrome that makes sex extremely difficult due to severe genital pain and low sexual desire.
6. Garlic
You might hate garlic for its odour, but it sure can add some spice to your sex life. This herb is a natural blood thinner and helps prevent high blood pressure and high cholesterol, thereby improving heart health. It has anticoagulant properties that ensure plenty of blood flow to your sex organs.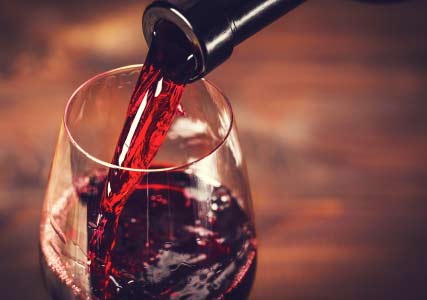 7. Red wine
Who can say no to wining and dining? It is said that a glass or two of wine a day helps increase sexual desire and lubrication in women. This drink contains quercetin, which helps to boost hormone levels and in turn, increases sexual arousal. While these sex drive foods can certainly help your sex life, the impact might differ from person to person. If you don't observe any difference, consult a doctor to find a solution to your low sex drive.
Consult a
Check out these videos
Symptoms of PCOS in Females
Covaxin and Covishield | Latest Updates
Difference Between COVID and Pneumonia
Who are Susceptible to Heart Attack?
Was this article helpful?

0

0
Symptoms of PCOS in Females
Read more on
Health A to Z
Love reading our articles?
Subscribe to never miss a post again!