Diet & Nutrition
Last updated on 2021-02-26 20:52:21
10 Hydrating Drinks to Have this Summer
Dt. Pooja Bohora

3 Min Read

Fact Checked
Keeping yourself hydrated during summer is tricky, especially with the long days and sweltering heat. During summers, your body tends to lose water at a faster pace due to excessive sweating. While water is the most important drink to stay hydrated, you can try other summer beverages that not only quench your thirst but also keep your body cool.
Here are a few drinks to try out this summer:
Aam panna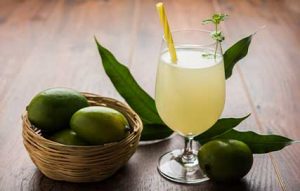 This one is an absolute lip-smacking drink made with our favourite fruit - mango. It is prepared using raw mango pulp, cumin powder, and mint leaves. It will not only keep you refreshed and hydrated but also energized through the sunny days!
Jaljeera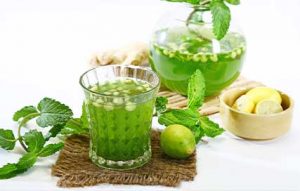 Jaljeera
is made using cumin seeds and water. This drink is best for indigestion problems, especially during the summer. Drink a chilled glass of
jaljeera
and endure fasting like never before.
Buttermilk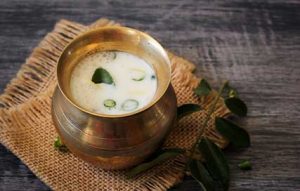 Popularly known as
chaas
, this is an amazing curd-based drink that is undeniably an Indian favourite. With spices like cumin powder, it also serves as a brilliant digestive.
Thandai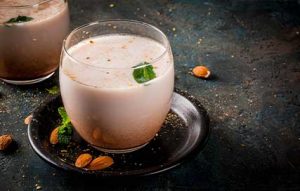 This is a refreshing drink for a hot summer day. It prevents you from dehydration and keeps you active and energised.
Coconut water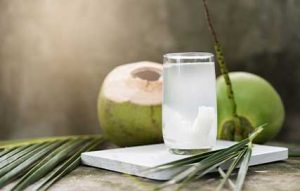 With mild sweetness and fresh taste, coconut water is a perfect drink to keep summer blues at bay. It also makes for a great way to replenish electrolytes, so when you're feeling dehydrated, gulp down a glass of coconut water and get your body back in balance.
Sugarcane juice
It is a great energy drink that is rich in electrolytes, preventing you from dehydration and dullness.
Lassi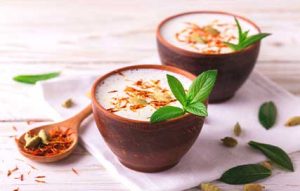 This yoghurt-based drink is considered to be a brilliant summer cooler. Classic, mint, avocado, mango. banana and walnut
lassis
, are few of the many variations that you can enjoy during the hot summer months.
Nimbu Pani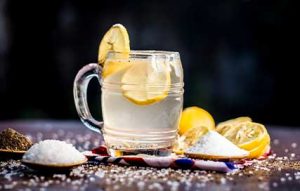 Nimbu pani
or lemonade is the most sought after summer drink. This drink is made using lemons, mint leaves, sugar, salt and water. Add spices like cumin powder, coriander powder, and black pepper to make it amazingly tasty.
Sattu sharbat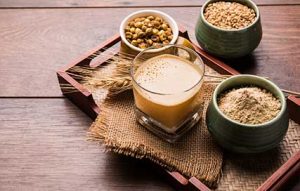 Sattu sharbat
keeps the body cool even during the hottest days. This drink is made with
sattu
flour, sugar and water. It's not only refreshing but also filling.
Kokum juice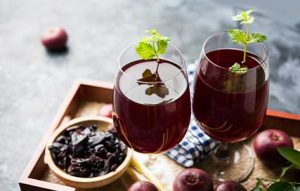 Kokum juice (a small red fruit like a cherry tomato is a native of the Western Ghats, also known as Malabar tamarind) helps in preventing dehydration, indigestion, and cardiovascular complications. Since it purifies the blood, it also helps in fighting against many infections.
Apart from above-mentioned summer beverages, drink plenty of water. Foods with high water content like watermelon, grapes, apples, cucumbers and celery also help you to stay hydrated. Avoid having coffee, tea and soft drinks. Since these drinks have caffeine and mouth-drying chemicals like tannin, they cause dehydration.
Consult top-quality dietitians on the mfine app the minute you need to. Download the app and take charge of your health today.
Consult a Dietitian
Check out these videos
Symptoms of PCOS in Females
Covaxin and Covishield | Latest Updates
Difference Between COVID and Pneumonia
Who are Susceptible to Heart Attack?
Was this article helpful?

0

0
Symptoms of PCOS in Females
Read more on
Diet & Nutrition
Love reading our articles?
Subscribe to never miss a post again!