Yoga For Mental Health During COVID-19 Quarantine
3 Min Read
Fact Checked
With India going through the second wave of the COVID-19 pandemic, many of its citizens are in lockdown, with many imposed restrictions. Many are working from home, and are stuck inside during this time in order to help control the spread of the virus. While these practices can keep us safe from the virus, it can have a damaging effect on our mental health. 
We know it's easier said than done when we say to keep your stress levels low, because these times are uncertain and scary. But, taking care of your mental health is equally important as taking care of your physical health – both mind and body are affected during these difficult times and both have to heal over time. One of the practices that can try to help you keep calm would be yoga as it challenges you physically, and soothes you mentally. 
How does yoga help with mental health?
Yoga is known to be able to alleviate levels and helps manage anxiety. You can practice it indoors and outdoors, and with or without people making it a suitable routine exercise for any personality and preferences. Yoga is a combination of breathing techniques and movements that help your body and mind relax. It helps clear the fogginess of the mind, allowing you to visualize stressful situations with a sense of control. 
Prolonged exposure to stress or anxiety can also manifest as physical pain and can affect the cardiovascular, gastrointestinal and respiratory systems. Yoga can help alleviate body tension and discomfort, sharpen focus of the mind and help control chronic conditions such as blood pressure and diabetes.
4 Yoga Asanas for better physical & mental health
Uttanasana (Forward Bent Pose)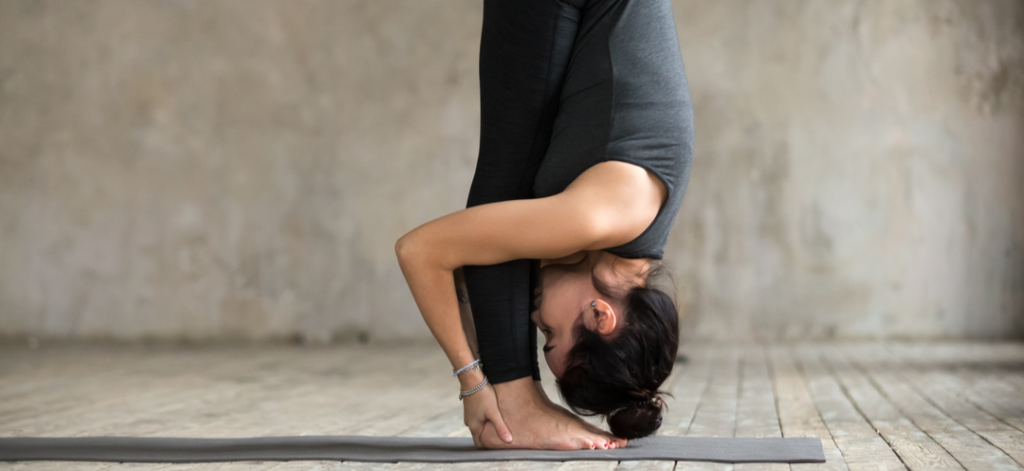 This pose is said to help enhance the body's immunity along with increasing blood flow to the sinuses. This can help your body relieve pent up congestion along with reducing the effects of insomnia and fatigue. Physically it can help strengthen your hamstrings, calves, and hips. 
Shavasana (Corpse Pose)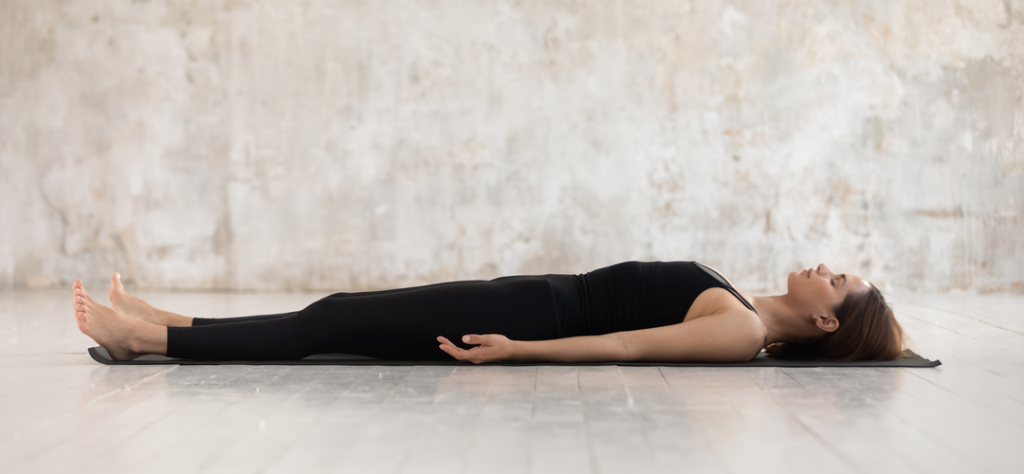 This pose may seem as though it does nothing, but it shouldn't be underestimated. This pose is usually done towards the end of a yoga session as it helps cool down the body. It is said to also aid in gastrointestinal concerns, diabetes and respiratory concerns – all of which can be exacerbated by stress. This asana is also done in between asanas, to help keep the body grounded and calm for the next asana.
Setu Bandhasana (Bridge Pose)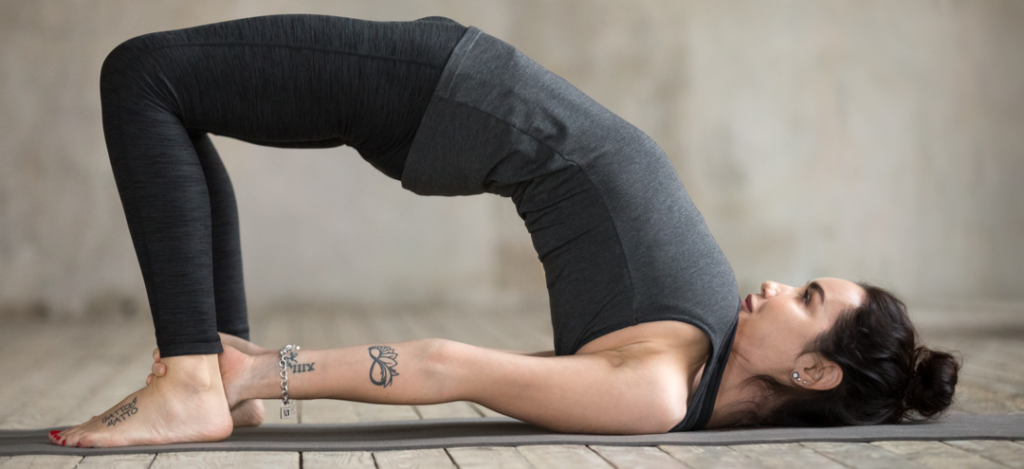 Those familiar with Yoga asanas, speak of the immense benefits this pose can have on the body. It helps alleviate pain in bones such as that resulting from arthritis and osteoporosis and can further help strengthen muscles present in the back, and legs.
Balasana (Baby Pose)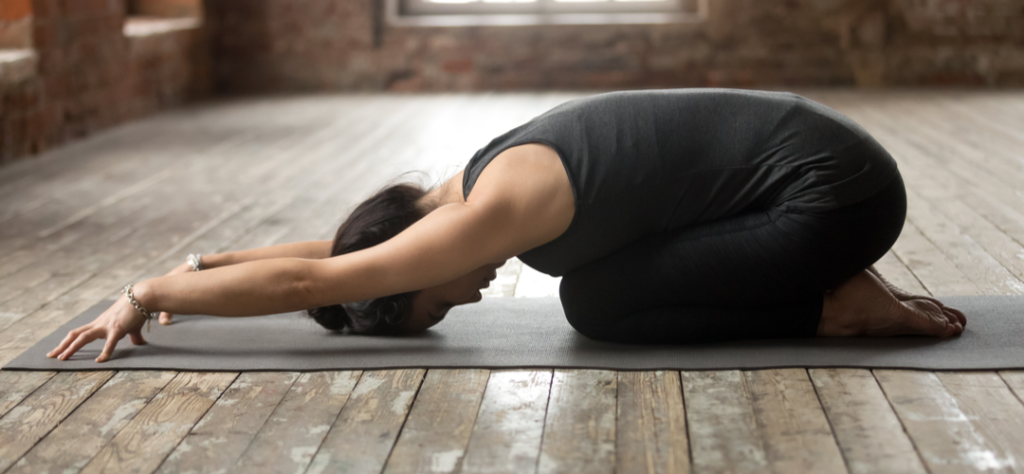 This asana helps the whole body as the stretch it involves affects your joints and your muscles. It helps in balance, and endurance, along with increasing blood circulation in the body.
The topic of mental health is not only still taboo in some places, but can also be difficult to understand because every individual has a different experience. While stress and anxiety can be calmed by adapting to healthier coping strategies such as Yoga, it is important to understand that seeing a professional, if  things get worse, is important. 
Consulting a psychotherapist can help you navigate and overcome your symptoms allowing you to live a stress free life. Your mind is part of your body too, and it deserves to be a priority. You can also download the MFine app to consult with psychiatrists that can help provide you with medications or licensed clinical psychologists that can intervene with therapy and behavioral modifications. These professionals will be able to help with a wide range of concerns from depression and sleep disorders to relationship counselling. 
Was this article helpful?

0

0
Love reading our articles?
Subscribe to never miss a post again!