MFine Update
Last updated on 2022-01-18 18:24:47
What MFine's SpO2 Tracker Can Do For You?
MFine

4 Min Read

Fact Checked
SpO2 also called blood Oxygen saturation is the measurement of the amount of oxygen-carrying hemoglobin that is present in the blood relative to non-oxygen-carrying hemoglobin. Hemoglobin that is present in the blood carries oxygen to the cells present in the body which helps organs and tissue function at their optimum. SpO2 is monitored in patients that are COVID-19 positive. A SpO2 tracker can help in times when a pulse oximeter isn't handy. Now, you can keep a track of your oxygen saturation level through MFine's free SpO2 tracker. Download the app to track it for free.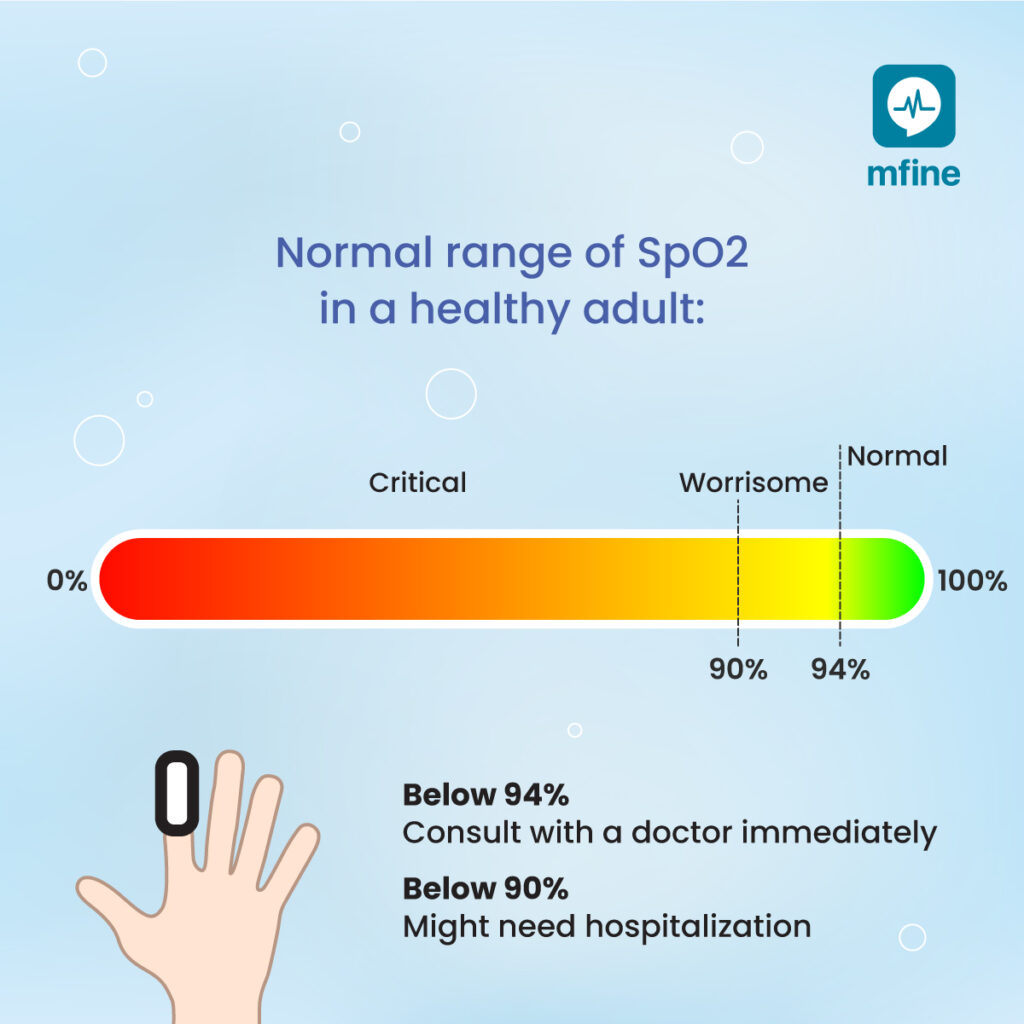 Normal SpO2 level: 93% and 100% (most commonly values are ar 95%-98%)
Why is SpO2 important to monitor?
Knowing your oxygen saturation levels can help determine your lung and heart health which is important, especially during this pandemic.
When a patient is COVID-19 positive, one of the concerns is the dropping of SpO2 levels. While ill with the novel virus, SpO2 levels can drop below 90%, indicating a low oxygen level. This causes a condition called Hypoxemia which can lead to conditions such as a heart attack or organ failure. If SpO2 levels are <94 (<90, after a 6 min walk test), a doctor needs to be consulted immediately.
Doctor's advice: When checking SpO2

Levels/

Oxygen saturation levels

- Ensure hands aren't cold, and remove nail paint when checking SpO2

- 6 minute walk test: Walk for 6 min and check saturation, a drop > 5% is significant
Measuring and monitoring SpO2 levels are done for those who have conditions that affect their oxygen saturation. These conditions include Asthma, COPD and congestive heart diseases.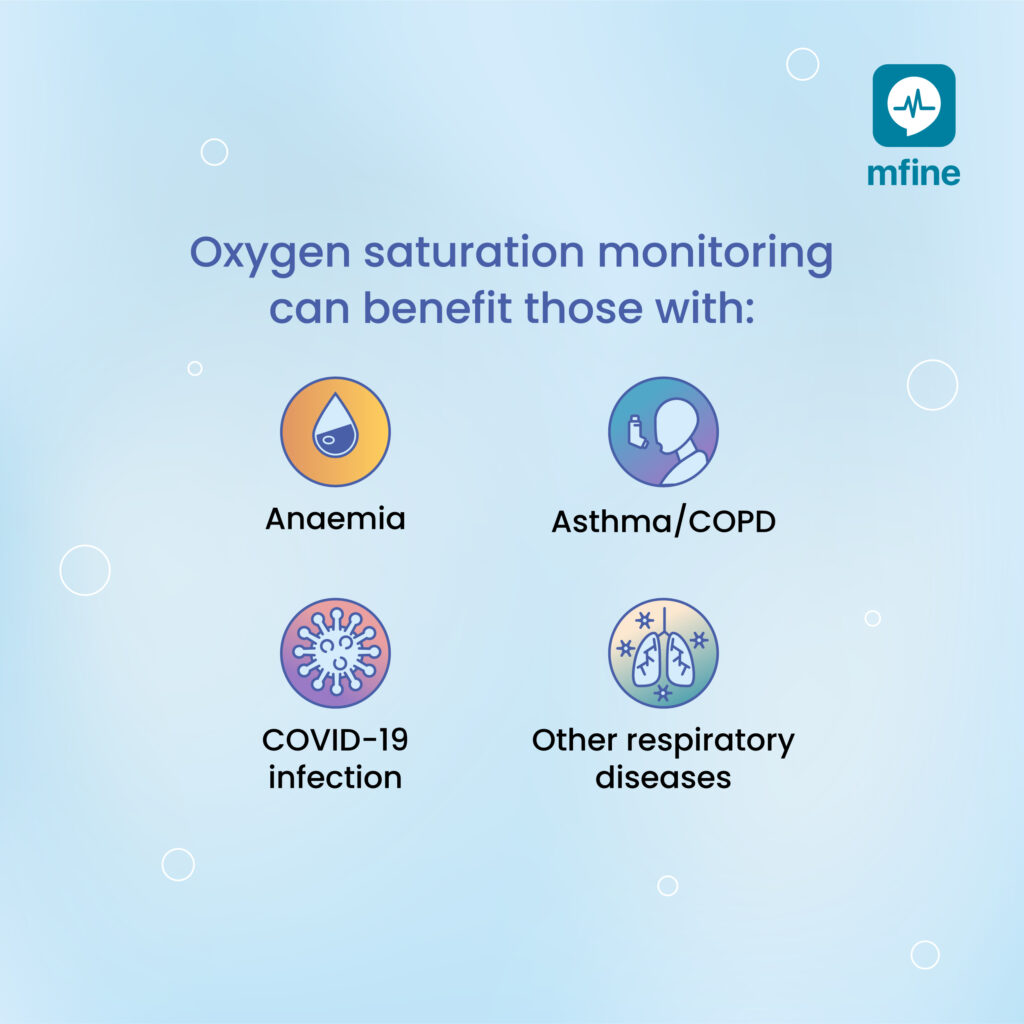 MFine SpO2 tool vs. Pulse oximeter
A pulse oximeter is a device that measures blood oxygen levels non-invasively. It uses infrared rays to measure the oxygen that is in the capillaries such as the finger pulp where the device is placed during measurement. After a patient's fingertip is placed into the device, it is kept there for 8-10 seconds after which the patient's pulse rate is shown on the screen. 
MFine launched a Free SpO2 tracker on its app, which can give you the same results with medical-grade accuracy without using an oximeter or any other device. It's affordable and user-friendly healthcare at your fingertips. Not many people have a pulse oximeter at home, and while having things delivered during a lockdown is a challenge, your health can't take a back seat. Efficient and effective care is key and can lead to early diagnosis and a better prognosis.
What is the technology behind MFine's SpO2 Tracker?
MFine's SpO2 tracker tool uses technology that can measure oxygen saturation using a camera on a smartphone. A PPG (photoplethysmogram ) signal from the patient's fingertip, when placed on the camera, is obtained. PPG is used to detect the blood volume changes that occur in the microvascular bed of tissue by LED. 
[caption id="attachment_67491" align="alignnone" width="920"]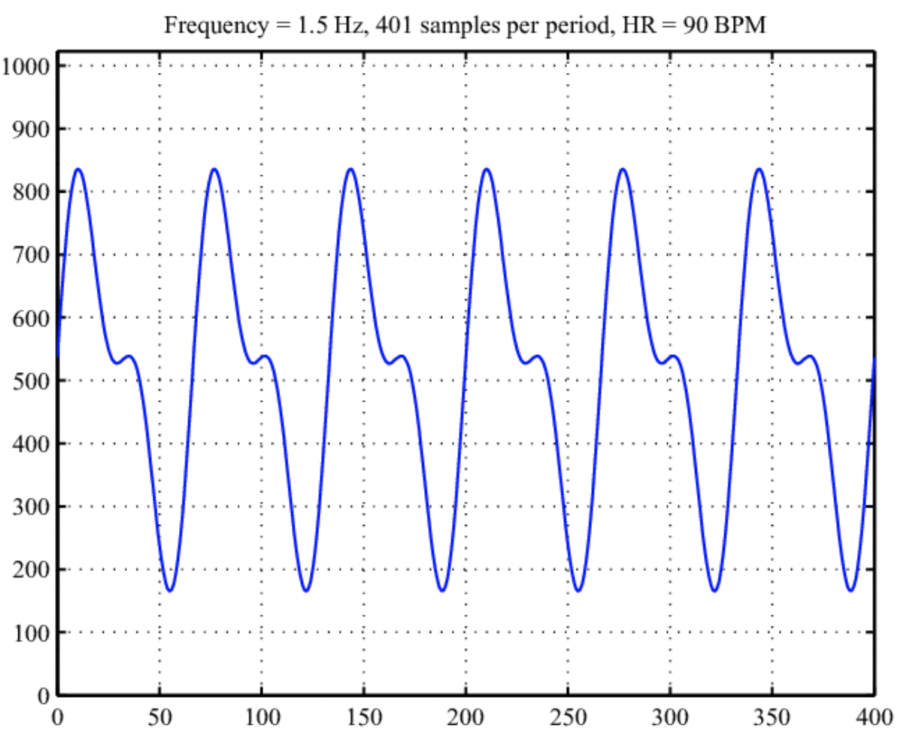 This image is for informational purposes.
[/caption]
The light illuminates the patient's skin as the user's smartphone captures the changes in light absorption occurring. This signal is then broken into red, blue, and green, and the difference in levels of light that has been absorbed by the different wavelengths is used to calculate the SpO2 by the tool's machine learning algorithm. The SpO2 measuring tool has 80% medical-grade accuracy and is available for Android users.
How to use MFine SpO2 tracker from the app  
You can now detect your SpO2 levels without a pulse oximeter, and directly from your phone. The MFine app uses your smartphone camera and flash to detect your blood volume changes using your fingertip. The simple tool is able to measure your oxygen saturation and therefore is helpful during the COVID-19 pandemic.
Download

the MFine App and find the SpO2 tracker tool under the COVID-19 care section

Click on the SpO2 banner

Click on 'Measure'

Place your finger firmly over the back camera light 

Measurement will begin once the screen turns bright red

Your SpO2 level will be displayed on the screen after 20 seconds
If you're having trouble understanding how the tool works, click the 'How It Works' while on step (3) to understand the process better.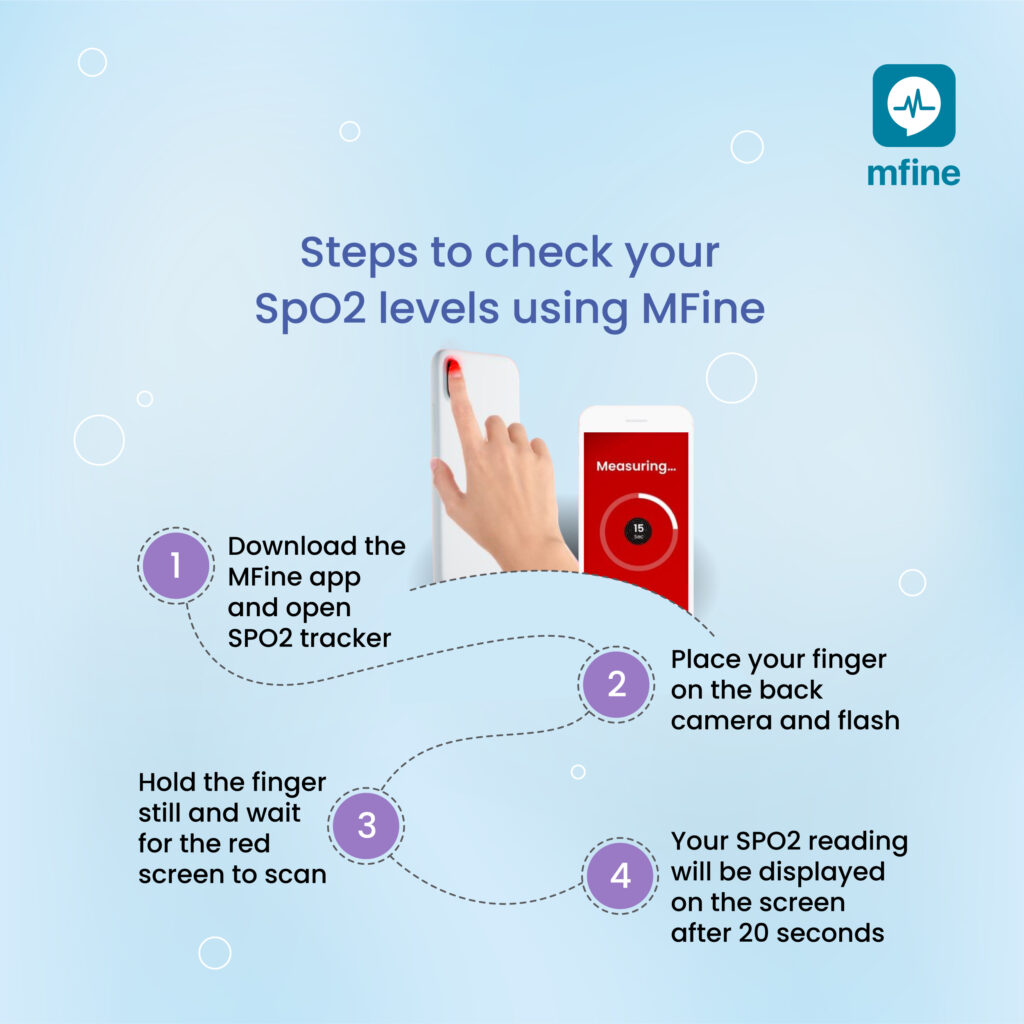 Points to remember while using the tool
Make sure the smartphone's camera lens is clean

Don't measure SpO2 levels with the tool in direct sunlight or another bright light

For phone that have multiple camera lenses, use the one that turns the screen red when your finger is placed on it
Benefits of using MFine's SpO2 tracker 
While a pulse oximeter does its job well, having an app that can quickly track your SpO2 can be essential in these times. With the medical infrastructure collapsing during India's second wave, efficient and urgent action when it comes to ill patients can be life-saving. Some patients require home care after testing positive, and MFine's SpO2 tracker tool can help them monitor their SpO2 without a hassle. 
Download the MFine app to access the SpO2 monitoring tool. It is free and can be used in most of (Android) smartphones that have a back camera and flash, along with an internet connection. 
Consult a Andrologist
Check out these videos
Symptoms of PCOS in Females
Covaxin and Covishield | Latest Updates
Difference Between COVID and Pneumonia
Who are Susceptible to Heart Attack?
Was this article helpful?

0

0
Symptoms of PCOS in Females
Read more on
MFine Update
Love reading our articles?
Subscribe to never miss a post again!