Diet & Nutrition
Last updated on 2023-02-21 15:52:58
Vitamin D fruits and vegetables that you need to know about
Dr Pavani Battula

4 Min Read

Fact Checked
Vitamin D fruits and vegetables that you need to know about — a healthy diet includes taking the right amount of macronutrients such as carbohydrates, proteins, and fats, and micronutrients such as vitamins, calcium, iron, zinc, and other minerals. Any one component missing from your diet could cause you to fall sick. And more often than not, people lack vitamin D in their diet. Its
deficiency
has been associated with a weakened immune system and frequent infections. In severe cases, they can also increase your risk of osteomalacia (or nutritional rickets), a medical condition causing your bones to become soft. In this article, we'll look at some fruits and vegetables that are rich in vitamin D. But before getting into the topic, let's first understand some basics. Why this is important, we'll see in a little while.
Vitamin D2 comes from plants & vitamin D3 comes from animal sources
Vitamin D exists in two main forms in your body: (1) Vitamin D2. These come from plant sources. And (2) Vitamin D3. These come from animal sources and are also synthesized in your skin. Now here's the thing, vitamins D2 and D3 are not equal in improving your vitamin D levels. And here's why Most research shows that vitamin D3 is more effective at raising your vitamin D levels than vitamin D2. Therefore, a person's dietary vitamin D intake solely depends on animal sources and not plants.
Vitamin D sources for Vegans
Therefore, although you may not find vitamin D-rich vegetables, there are alternatives to improving your vitamin D levels. Here are some foods vegetarians can consume.
(1) Wild mushrooms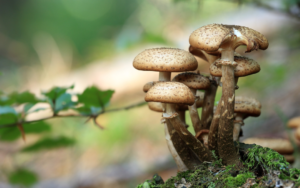 Mushrooms are one of the few plant-based foods rich in vitamin D. Just like humans, mushrooms also synthesize this vitamin when exposed to sunlight. Therefore make sure you buy only those mushrooms treated with UV since not every mushroom is useful for improving your vitamin D levels, as most mushrooms are cultivated in the dark.
(2) Plant milk
When looking for plant-based milk, look for ones fortified with vitamin D. One cup of soy milk (237 ml), for example, contains around 100 - 119 IU of vitamin D
*
. Other sources of plant milk are almonds, rice, and oat milk.
(3) Yogurt
Like plant-based milk, look for yogurts fortified with vitamin D. 170 gms of fortified yogurt contains about 88 IU of vitamin D
*
(4) Fortified cereals
Fortified ready-to-eat cereals and oatmeal are good sources of vitamin D. Enjoy a bowl of cereal with fortified soy milk and a glass of orange juice to meet half your recommended allowance of vitamin D.
(5) Cheese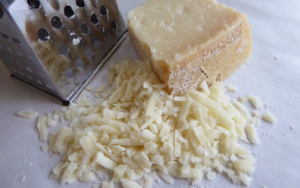 Cheese, when eaten in moderation, can be good for your health. It's rich in calcium, and most varieties contain about 8 - 24 IU of vitamin D per 50 gm serving
*
.
Vitamin D fruits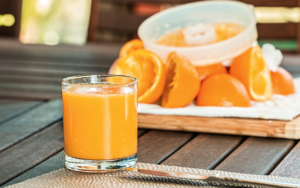 Fruits naturally do not contain vitamin D, but there are alternatives to it — you can try looking for fruits fortified with vitamin D. For example, fortified orange juice. A cup of such orange juice contains approximately 100 IU of vitamin D. Other ways to obtain additional vitamin D include fortified breakfast cereals and oatmeal.
Most effective source of vitamin D
If you're a vegan, the most effective way to meet your daily dose of vitamin D is by getting a D - Break every day, i.e., exposing yourself to sunlight every day for 15 minutes between 10 am and 1 pm. We understand that with work and family commitments taking up so much time, it's easy to forget about your health. But taking short breaks once in a while at work can help boost your vitamin D levels. Also, be mindful of going out in the sun after 1 pm; studies show that sunlight after 1 pm may cause skin cancer. So unless it's absolutely required, avoid stepping out. Or if you have to step out, use a good sunscreen or wear full-sleeve clothing.
Alternatively, you can take vitamin D supplements in the form of tablets. Please consult your doctor though before taking supplements.
Want to know if you're at risk of vitamin D deficiency? Try this simple Self-Check for vitamin D to assess your risk in under 3 minutes.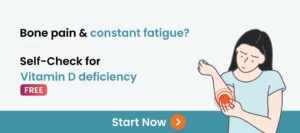 Frequently asked questions
(1) What is the recommended daily dose of vitamin D?
A person's daily dose of vitamin D depends on their age and underlying health conditions.
0 to 12 months: 400 IU

1 to 18 years: 600 IU

19 to 70 years: 600 IU

Above 70 years: 800 IU
(2) Is it better to take vitamin D supplements every day or once a week?
Oral vitamin D supplements can be taken once a day. However, do so only after consulting a doctor.
(3) How soon will I feel better after taking vitamin D supplements? 
Taking vitamin D supplements can produce positive results in three to four months.
(4) What is vitamin D toxicity?
Excess consumption of vitamin D can cause excess calcium to build up in your blood. This can cause you to feel nausea, vomiting, weakness, and frequent urination.
(5) How long does vitamin D 50,000 stay in your system?
It's difficult to say how long vitamin D stays in your body, but it appears that large doses will last approximately two months. Read a complete guide on
Vitamin D deficiency: symptoms, causes, diagnosis, and treatment.
References:
https://www.godigit.com/health-insurance/nutrition/vitamin-d-rich-foods https://www.acko.com/health-insurance/health-guides/vitamin-d-rich-foods/
Consult a General Physician
Check out these videos
Symptoms of PCOS in Females
Covaxin and Covishield | Latest Updates
Difference Between COVID and Pneumonia
Who are Susceptible to Heart Attack?
Was this article helpful?

0

0
Symptoms of PCOS in Females
Read more on
Diet & Nutrition
Love reading our articles?
Subscribe to never miss a post again!