Foods To Avoid In PCOS
3 Min Read
Fact Checked
PCOS, or Polycystic Ovarian Syndrome, is a hormonal condition that affects the ovaries of a woman in their reproductive age. Periods are "normal" if they occur every 21-35 days. Polycystic Ovarian Syndrome, which causes delayed, absent or irregular periods can delay the menstrual cycle for up to 5-6 months in some women. Since there is no cure for the condition, it is effectively managed through diet and lifestyle modifications. While knowing what to eat is easy, many women find it difficult to understand what foods are to be avoided while diagnosed with PCOS. Here is a list of foods to avoid in PCOS and the reasons why.
Foods to avoid in PCOS
Avoid processed and fried foods, soy products, refined flour, and sugary beverages when diagnosed with PCOS. The traditional Indian diet contains many healthy options such as grains, lentils, and immune-boosting ingredients. However, the Indian diet, in recent times also includes various unhealthy fats and foods devoid of nutritional value such as saturated fats and sugars. Consumption of these foods can worsen symptoms. Avoid the foods in the following list:
Fruit Juices, Processed Fruit Concentrates, and Canned Fruit


These contain high sugar levels. Instead, include fresh or frozen fruits with high fiber and nutrient content. 

Vegetable Oils


These oils are highly processed and can cause inflammation in women diagnosed with PCOS. This is due to the high ratio of omega-6 fatty acids present in them. Vegetable oils are also further linked to conditions such as obesity and cancer and chronic medical conditions such as diabetes and heart disease. Healthier alternatives to vegetable oils include coconut oil, ghee, olive oil, and/or avocado oil.

Starchy Vegetables


Vegetables such as sweet potato, squash, peas, corn, and yam have a high starch content. They also have a high carbohydrate content which can contribute to high sugar levels worsening hormonal imbalance.

Foods high in sugar


Sweets such as gulab jamun, kulfi, gajar ka halwa, cakes, cookies, and Kheer have a high calorie and sugar content which can adversely affect PCOD symptoms.

Refined and Processed Foods


Foods such as white bread, white rice, instant oatmeal, rice cakes, and white pasta do not contain fiber or much nutritional value.

Dairy Products


Dairy products seem to increase insulin resistance in the body and lead to abnormal sugar controlTherefore, they spike sugar levels significantly and worsen symptoms in women.. This can interfere with hormones and make symptoms challenging to manage. 

Red Meat


Limit meats such as pork, beef, mutton, ham, salami, and sausages when diagnosed with PCOS.

These foods aggravate hormone imbalances due to their high cholesterol and saturated fat content. These processed meats are also high in sodium along with being treated with harmful preservatives and additives. 

Fried Foods


There is a high abundance of fried foods in the Indian diet such as pakoras, samosas, and fritters. These foods have a high saturated and hydrogenated fat content that increases estrogen production. 

Alcohol and Caffeine


Alcohol can increase the risk of liver disease and excess caffeine promotes anxiety and stress hormone production which can further spike up insulin levels.
Women diagnosed with PCOS should avoid or limit foods that would elevate their blood sugar levels as this could aggravate symptoms. e challenging to adhere to but not impossible. Following are a set of food choices that you should include in your diet along with those that you should avoid in PCOS.

Medicine isn't always the answer to all conditions, some can be managed effectively through lifestyle changes. With MFine's 3-Month PCOS Care Plan, you are treated with holistic care by experts. A gynecologist will plan a treatment personalized for you along with monthly consultations and wellness, dietitian sessions weekly. Furthermore, symptoms such as those caused by hormonal imbalances are also addressed via an endocrinologist.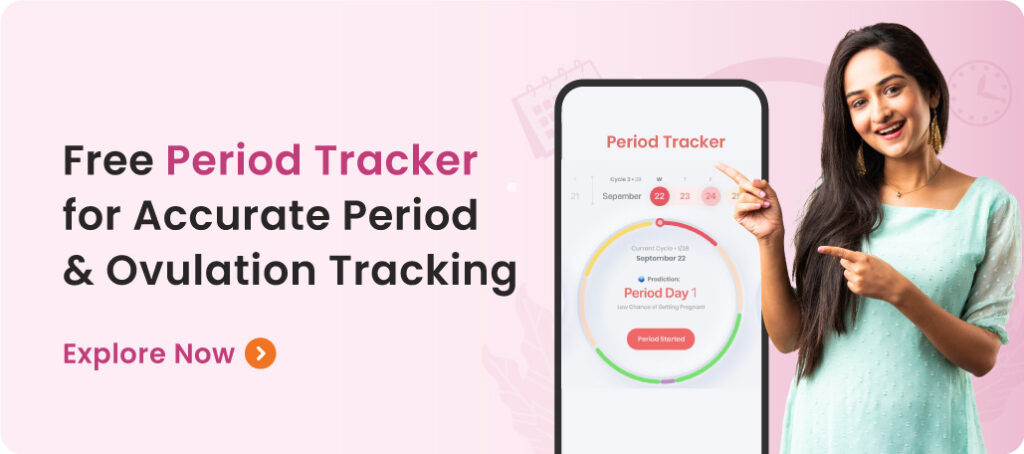 Was this article helpful?

0

0
Love reading our articles?
Subscribe to never miss a post again!