Develop These Healthy Eating Habits At Home
4 Min Read
The coronavirus outbreak has got us all conscious about what we're eating, drinking and doing to make sure it doesn't affect us. Most of us are working from home and may find it tough to control snacking and binge-eating. Developing healthy eating habits during these times is crucial, as is making sure to keep away from excess calories.
Here are some eating habits one must maintain a good state of health when they're at home.
One fruit & vegetable a day
Make sure to eat at least 1 fresh fruit (whatever is available) and 1 raw vegetable (carrot, cucumber, tomato or radish) to get that dose of fibre and essential vitamins. In case there is low availability of foods, try to include at least a fruit or a raw vegetable in your daily diet.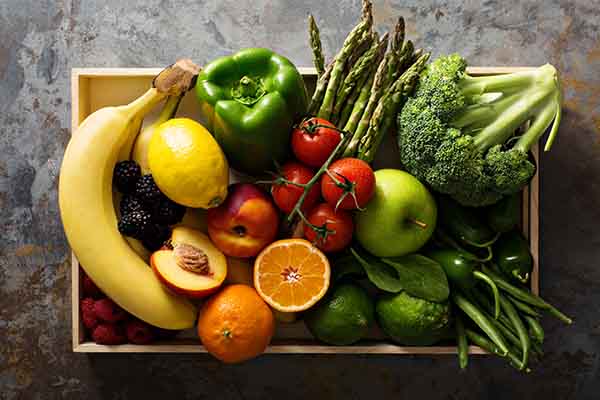 Stay hydrated
Drink plenty of water.  Sip water every 1 hour to make sure you are well hydrated. Drinking less water is common when you are at home and glued to your screen (especially those working from home). Keep a water bottle in another room, so you have to move away from your chair to get a sip. This will make sure you are not seated in one place for too long.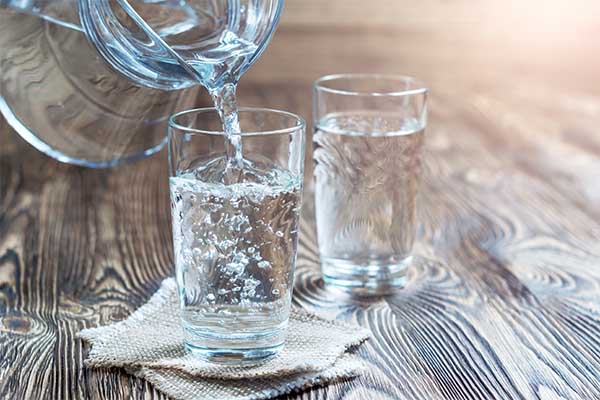 A handful of nuts & seeds
Take a handful of nuts and seeds daily. For instance, a handful of almonds, walnuts, flax seeds, pumpkin seeds or chia seeds are rich in essential fats, zinc, magnesium and selenium. These nutrients can improve your immunity.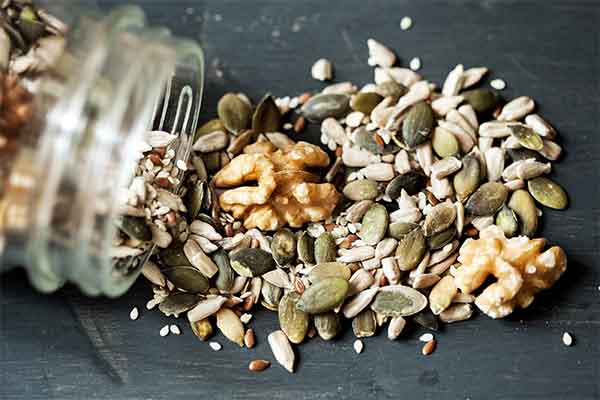 A daily dose of vitamin C
There is much hype created around loading up on vitamin C, as it can 'kill' the coronavirus. This is not true. Vitamin C can improve your immunity levels and may prevent infections. Thus, it is recommended to take some every day (even in the absence of an infectious outbreak). Foods that are rich in vitamin C include leafy greens, citrus fruits, capsicum, amla, guavas, orange and yellow fruits, tomatoes and lemons.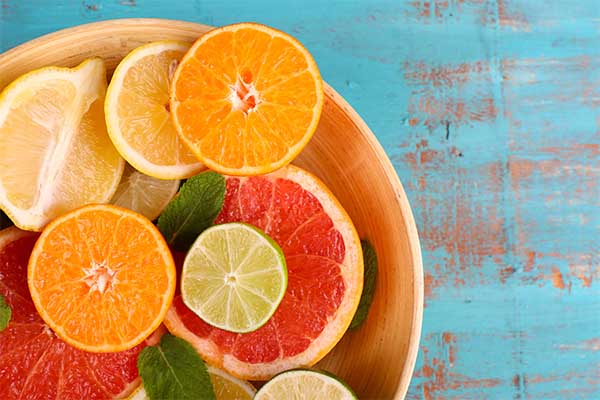 Herbs & spices are a must
Although there is limited evidence on the effect of herbs or spices on controlling COVID-19, there are plenty of studies that show beneficial effects on improving general health and strengthening the immune response. Make sure to use a bit of this every day- the old favourite-turmeric, garlic, cloves, cinnamon, tulsi leaves, honey, ginger, chamomile/green tea, lemon- as they are touted for having antibacterial and antiseptic properties. Also, they can help you stay calm and relaxed amidst these tough times!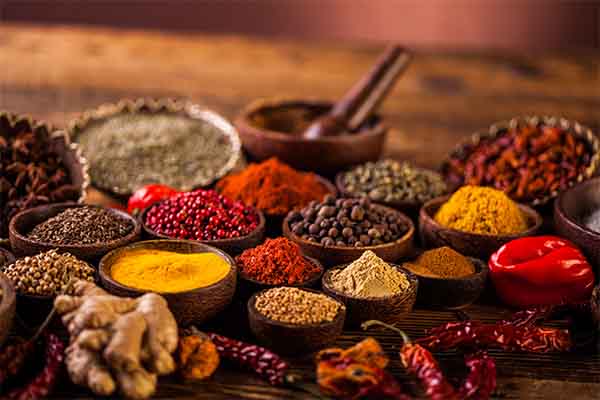 Go easy on oil and salt
Try to use less oil and salt in cooking, to make food less heavy and easier to digest as you become more sedentary now. Also, this can help control weight gain to a certain extent.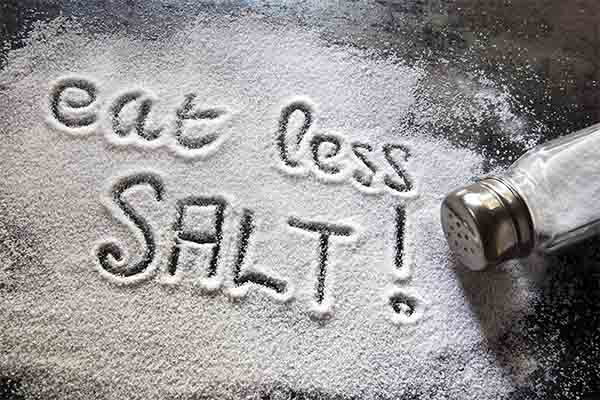 No outside food 
Avoid eating outside food, as much as you can- Although restaurants are closed due to the lockdown, home delivery still remains functional. If you have the means to prepare meals at home, please do so to prevent unnecessary contact with delivery executives. Also, it reduces your risk of developing any gastric issues or infections related to uncooked or unhygienic food. But if your only source of meals is from an outside source, make sure the food supply unit has taken all necessary measures to maintain high standards of hygiene.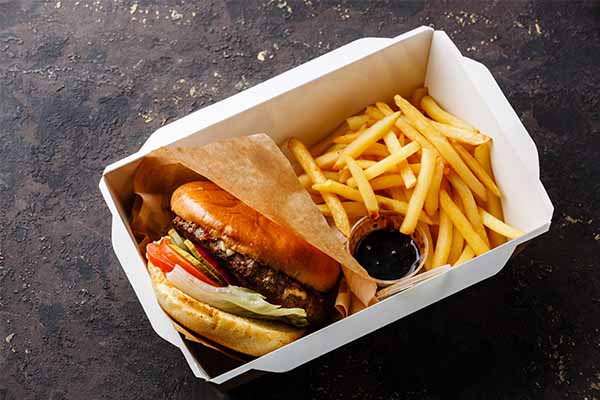 Healthy snacks
We all love to stock up on frozen snacks in such times of crisis, be it the favourite french fries, potato smileys, chicken nuggets, ice creams or other common items available at the grocery store near you. Avoid taking these as much as possible, as they all contain trans-fats, are highly processed and can surely add inches to your waist! Opt for fruit, plain crackers, digestive biscuits, sprouted pulses, peanuts or a home-made bhel puri or chivda to satisfy your snack craving!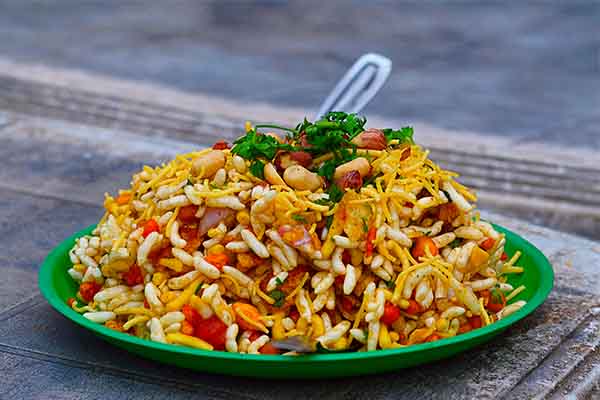 It is important to make sure that we do our bit to help control this outbreak, so stay home, develop healthy eating habits and do not panic! For more diet advice, healthy eating tips and suggestions on multivitamin intake, please reach out to our team of dietitians on the MFine app. Our experts are just a tap away!
If you are experiencing symptoms like cough, fever, sore throat or breathing difficulties, it is advised that you consult a doctor as soon as possible. Get your symptoms assessed by top doctors on your phone on the MFine app..
Was this article helpful?

0

0
Love reading our articles?
Subscribe to never miss a post again!