Cornflakes Vs Muesli: The Healthier Breakfast Option
3 Min Read
Fact Checked
Breakfast is known as the most important meal of the day and for a good reason. Starting your day with a belly full of healthy food not only gives you the nutritional boost to keep you healthy but also fuels you up for the rest of the day.
It is important to consider nutrition, energy and convenience in today's fast-paced life and muesli and cornflakes naturally become excellent options for breakfast. Both are popular, healthy and are loved by their individual fanbase. But which is the healthier choice out of the 2? Let's find out.
Muesli: A nutrition-packed combo
Muesli is a mixture of dried fruits, nuts, cereals and grains like oats. The popular way to have it is with milk, yoghurt or even fruit juice. You can also choose to add your favourite fruit topping or chocolate. This food is bursting with minerals, iron, vitamins, magnesium and fibre making it one of the healthiest breakfasts.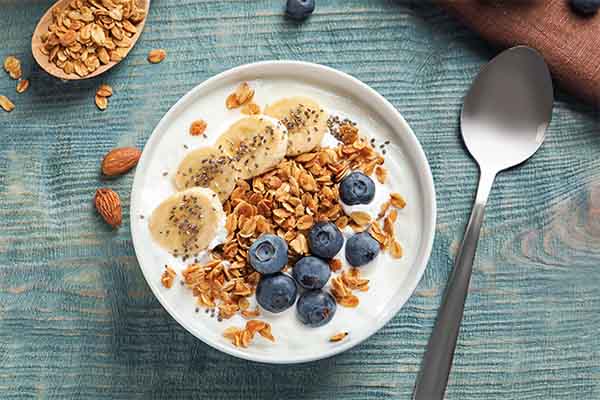 Cornflakes: Taste and health together
Made of milled corn, sugar and corn syrup (along with additives like honey and dried fruits), cornflakes, is the world's favourite breakfast. Since it is made of milled corn, it is easier to digest. Cornflakes are fortified ( artificial addition) in iron and vitamins among other nutrients. If you are looking for a tasty breakfast that also keeps your tummy full, then cornflakes are right up your alley.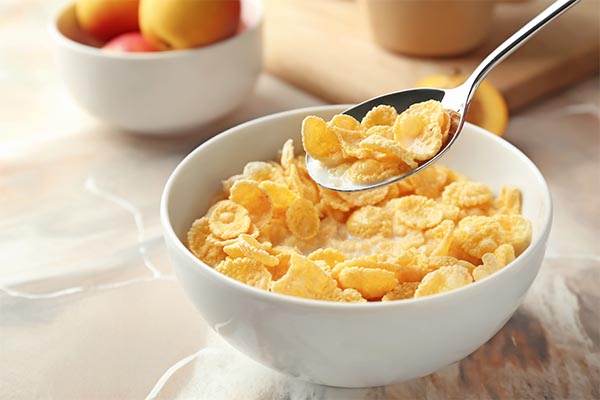 Cornflakes vs. Muesli: The Showdown
Let us now put these two contenders for healthy breakfast side by side and see how they perform.
Fat- Muesli is richer in healthy fats as compared to cornflakes, which have a good proportion of sugar that can make you gain weight!
Protein- Both muesli and cornflakes are rich in proteins, although muesli has a slightly better quality of protein due to the additional ingredients like dried fruits. The protein content also depends on what you are having it with, such as milk or yoghurt.
Fibre- Muesli comes out on top here with more than thrice the amount of fibre in it when compared with cornflakes.
Potassium and sodium- Muesli is the clear winner when considering potassium. Cornflakes, however, contain more sodium compared to muesli.
Carbs- When it comes to carbs, the difference between muesli and cornflakes is not much with muesli having slightly higher carbs than cornflakes. However, the carbs in cornflakes are simple sugars, making muesli fare better. 
As you can see, both muesli and cornflakes are rich in nutrients and are excellent candidates for breakfast. While both foods keep you energetic, the latter contains added sugar and are high in carbs making them ineffective for weight loss or for diabetics.
The verdict
Muesli becomes the winner of this showdown by a narrow margin. Due to the presence of nutritious elements like dried fruits and oats and the absence of added sugars, it has more nutritional benefit, has low saturated fats and a low glycemic index, making suitable for diabetics as well.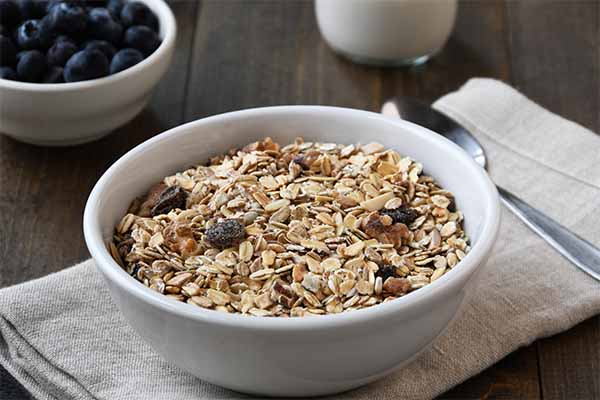 While both are healthy, neither should be consumed in excessive quantities as it can lead to bloating, gas, constipation and high blood sugar level (in the case of cornflakes). If you are looking to brighten up your day, then there is nothing better than a filling and healthy breakfast. You can also consult with a dietitian on MFine who can guide you with your breakfast and help you ensure a nutritious meal. 
Was this article helpful?

0

0
Love reading our articles?
Subscribe to never miss a post again!