Diet & Nutrition
Last updated on 2021-02-26 20:47:03
What Happens To Your Body When You Drink Coffee
Ms. Smitakshi Guha

3 Min Read
Your cup of coffee is way more than just a morning buzz for your body. You may be enjoying it because of its taste or simply because you're addicted to how it makes you feel and gives you that kick to go on with your chores for the day but the truth is—coffee leaves an impact in different parts of your body; from the brain to your bowels. Here's how—
Caffeine hits your bloodstream and brain right away
When you drink coffee, the caffeine gets into your bloodstream in a jiffy and quickly travels to your brain. It acts as a stimulant for your brain and boosts your energy with the release of adrenaline and increases your alertness. This is why you feel all energetic and enthusiastic with your morning dose of coffee. 
Caffeine stays in your body for hours and hours
You would be surprised to know but caffeine is like an ever-clingy ex who just wouldn't let you go. Jokes aside, it takes roughly about six hours to reduce the retention of caffeine in your system by just 50%. For instance, if you had about 200 mg of coffee at 10 AM in the morning, by 4 PM, you would still have 100 mg of it remaining in your system. This is the average half-life of coffee in the body since the metabolism rate of caffeine varies from person to person.
Caffeine has an impact on the pleasure centres of your body
In general, caffeine in coffee like most drugs boosts the 'feel-good' chemical dopamine in the brain. This has a direct impact on our mood and increases happiness. However, the downside of it is when you're too habituated to caffeine, it creates a dependency, and thus, if you miss one daily fix of caffeine, you're likely to be grumpy and cranky the whole day!
Caffeine can play a key role in insomnia
When you have coffee later in the day, closer to the night, it can predispose you to develop insomnia or worsen your
already existing insomnia
. Experts suggest limiting the intake of coffee until afternoons. You may feel that coffee gives you the right energy to endure long hours at work, but a good night's sleep can give you that naturally.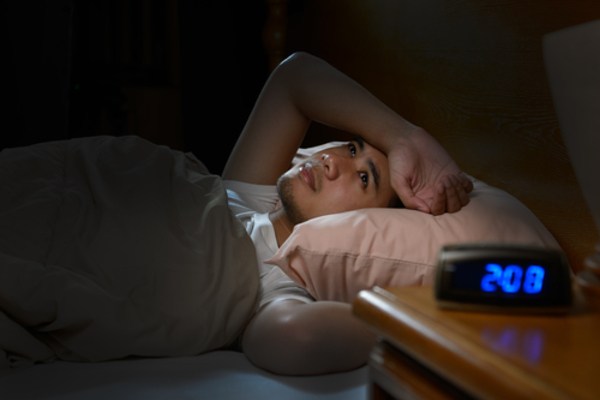 Caffeine stimulates bowel movements
Does it ever happen to you that they feel this need to hit the washroom right after a cup of coffee? Some studies suggest that caffeine has a direct impact on the colonic muscles, creating contractions there, leading to bowel movements. This further leads to stimulation in the gallstone muscles and reduces the risk of gallstones.
Caffeine impacts on your mental health
Higher doses of caffeine can meddle with your brain chemistry and cause traits like nervousness and anxiousness. In fact, in people who already have certain
mental health issues
, caffeine can worsen the problems with its mood-altering characteristics.
Caffeine accelerates your heart rate and blood pressure
A cup of coffee has an effect on your hormones as well as neurotransmitters. In some people habitually drink coffee and it can create a spike in their heart rate and blood pressure. Some experts believe this could be due to the fact that caffeine stimulates hormonal responses in the body leading to the secretion of adrenaline. While some people develop a tolerance towards it, others face the downside in the form of
high BP and heart rate.
Coffee suppresses your appetite 
Caffeine is known as a natural appetite suppressant. You almost automatically lose your urge to grab a bite of something after you gulp down a cup of coffee. Additionally, coffee also stimulates a process called thermogenesis, wherein our bodies create heat, which further facilitates calorie-burning. However, there's no prominent evidence that these effects are strong enough to be noticeable. If weight loss/calorie-burning is your ultimate goal, you should
consult a clinical dietitian
instead to help you with the right diet plan.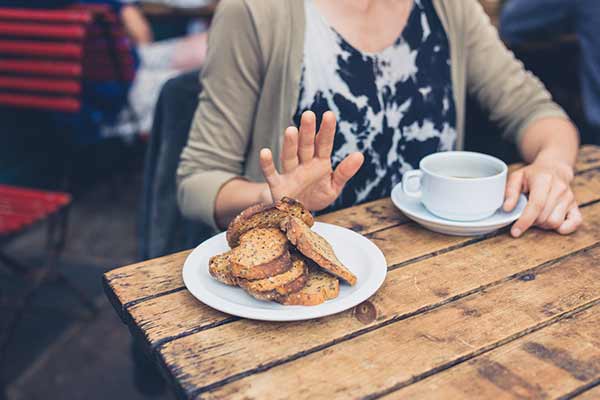 So, now that you're fully aware of what that cup of coffee actually does to your body, make sure you have it in the right amount and at the right time.
For any concerns related to your diet, you can now
consult top dietitians
on
MFine.
Consult a Dietitian
Check out these videos
Symptoms of PCOS in Females
Covaxin and Covishield | Latest Updates
Difference Between COVID and Pneumonia
Who are Susceptible to Heart Attack?
Was this article helpful?

0

0
Symptoms of PCOS in Females
Read more on
Diet & Nutrition
Love reading our articles?
Subscribe to never miss a post again!