Spine MRI: Why Is It Done & What Can It Diagnose?
3 Min Read
Magnetic resonance imaging (MRI) uses radio waves, a magnetic field and a computer to obtain detailed images of the inside of our body. MRI of the spine helps in getting detailed, clear and structured images of the spine and the surrounding tissues. 
Underlying diseases may not always be the reason for back pain.  MRI scan can be conducted on the spine region to detect the problems on the cervical portion of the spine and lumbar region.
MRI of the cervical spine
The cervical spine protects the spinal cord near the neck region and is followed downwards by the thoracic spine. MRI scan, when conducted on the cervical region of the spine, obtains images of the soft tissues around the neck and the cervical spine. It helps in diagnosing the following conditions:
Why would your doctor suggest a lumbar spine MRI?
Back pain is generally one of the most common complaints and issues that people face- and lower back pain seems to take up the major chunk of it.
The lumbosacral spine also comprises large blood vessels, cartilages, nerves, ligaments and tendons. Back pain can be from various causes, some of them are noted below:
Spinal degeneration and injury

Arthritis (osteoarthritis)

Osteoporosis

Ruptured or bulging disc

Ligament strain or muscle strain

Slipped disc

Sciatica

Abnormal spine curvature
Can underlying medical conditions be a reason for back pain?
Neglecting back pain isn't a wise thing to do at all. Some underlying medical conditions can lead to severe back pain and should be diagnosed at an earlier stage to avoid complications. Medical conditions that can lead to back pain are as follows:
Cancer of the spine

Cauda equina syndrome

Spinal infections

Meningitis

Shingles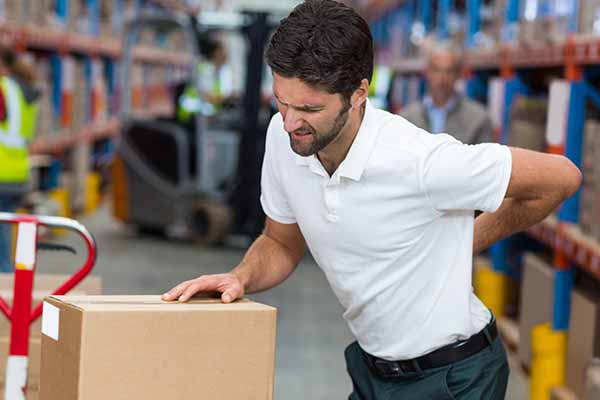 Understanding that back pain is something that shouldn't be neglected but treated as soon as possible is crucial. For diagnosing the root cause of the pain in the spine, doctors recommend an MRI scan over a CT scan. This is because an MRI scan can obtain the details of the condition of your soft tissues in the back. As MRI is a powerful and noninvasive diagnostic tool, it's more authentic and recommendable.
If you are about to go for spinal surgery, that can also be a reason for your doctor to conduct an MRI scan to better treat your condition. An MRI scan of the lumbar region consists of the images of the bones, discs, spinal cord and spaces between the vertebral columns through which the nerves pass, unlike images produced through ultrasound, x-ray and CT-scan.
What can an MRI scan of the lumbar detect?
Spinal alignment

Tumours or growth of tumours on or around the spinal cord

Detects any inflammation of the nerves and the spinal cord

Abnormalities of the spinal cord

Monitoring the spine after an operation

Monitoring damage of the spine after an injury
An MRI scan for the following reasons can also be recommended
A sudden back pain accompanied by fever

Trauma to the lower spine

Uninterrupted or tenacious lower back pain

Multiple sclerosis

Leg pain that advocates a lumbar disc herniation

Bladder or bowel incontinence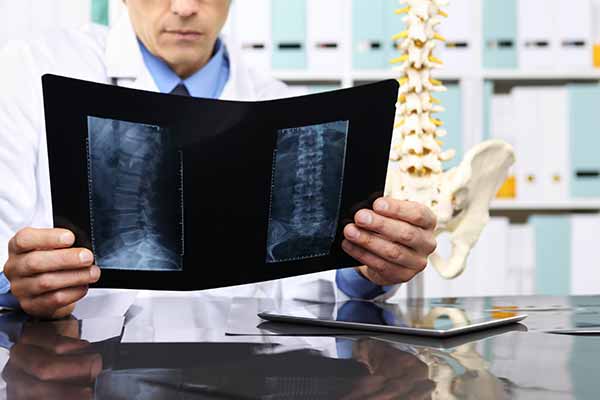 What are the risks of a lumbar spine MRI scan?
MRI scan has been considered to be a safer and a wiser alternative in general, and also when it comes to growing children and pregnant women as it doesn't use any ionizing radiation, unlike X-ray and CT-scan. 
Tips to prepare for a lumbar spine MRI scan
Remove all types of jewellery or piercings

No hair accessories

Do not apply any makeup

Stay still during the whole procedure

Inform your doctor if you have any tattoos
In case you have anxiety or if you are claustrophobic, inform your doctor before the scan. 
The takeaway
Once you know what to expect before and during an MRI scan, the procedure becomes much less intimidating. This medical imaging technique is not only painless but risk-free as well. It also gives your doctor valuable insights into what may be happening inside your body. 
You can now book radiology services from the best medical imaging centres in your city at attractive discounts with a free doctor consultation online. Download the MFine app to book your medical scan today.
Was this article helpful?

0

0
Love reading our articles?
Subscribe to never miss a post again!
Read more on
Health A to Z