First Trimester Diet: Foods To Eat & Avoid For A Healthy Pregnancy
4 Min Read
The elation of realising that you are all set to bring another life into your world is exhilarating. At the same time, there could be apprehensions as to the journey ahead of going through your pregnancy. 
At 4 weeks, the fetus is as big as a grain of rice, by eight weeks it's the size of a grape and thanks to the flood of pregnancy hormones, you may not be feeling quite like yourself and might go through physical and emotional changes. You may be nauseous, bloated and constipated, have sore breast, heartburn,  feel exhausted and have mood swings, have increased frequency of urination, have food cravings and aversions. While your body changes during pregnancy, to support healthy growth, you have to stay active, sleep well and eat healthily.
Pregnancy increases your body's need for nutrients. Nutrients from foods you eat are transported through the placenta, which develops within your uterus to provide oxygen and nutrients to your baby. It is the quality and density of the nutrients in your first trimester diet that count, rather than the total food quantity. Even though it is important to follow the basic principles of healthy eating, and aim to load on essential pregnancy nutrients throughout the entire gestation period, let us look into the nutrients that are crucial for the first trimester: 
Folate: It is a water-soluble B Vitamin and is the most essential micronutrient in the first trimester as well as in the prenatal stage. It prevents neural tube defects, and serious brain as well as spinal cord abnormalities in your growing fetus. A synthetic form of folate found in supplements and fortified food is known as folic acid. You will need about 400mcg-1000mcg of folate or folic acid before conception and throughout pregnancy.  Include citrus fruits like oranges, strawberries, kiwi, leafy greens, beans, peas, nuts and fortified cereals in your first trimester diet along with your daily prenatal supplement to get the recommended intake. 
Protein: It is crucial for the growth of uterine tissues and muscle development. You need to aim for at least 70gm protein in the first trimester. Good sources of protein such as egg, fish, chicken, nuts, dals and pulses, milk and milk products should be a part of your daily diet. 
Iron: The requirement of iron progressively increases in the first trimester due to the increased accumulation of fetal tissues. iron is also needed in making more blood to supply oxygen to your baby. A deficiency of iron due to inadequate intake can lead to improper growth and development of the fetus, which can result in increased risks of preterm delivery, low birth weight or postpartum haemorrhage. Green leafy vegetables, raisins, dates, poultry and beans are good sources that must be included. To increase the absorption of iron, try to pair it with sources of vitamin C, such as berries, oranges, lemon, kiwi. 
Calcium and Vitamin D: Both these nutrients are important for the growth of your baby's teeth and bones. Your baby gets calcium from your own stores. Insufficient intake of calcium at this time may result in brittle bones or osteoporosis later on. Make milk and milk products like curd, paneer as well as green leafy vegetables a part of your daily diet. You can also consider taking a supplement after discussing it with your doctor if you are unable to have these dietary sources.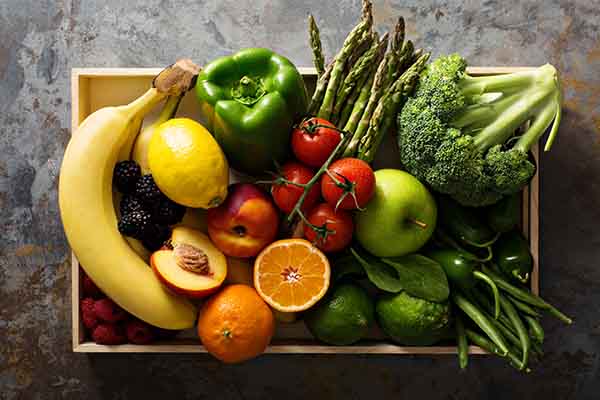 Before that bundle of joy arrives 70% of pregnant women experience morning sickness in their first trimester when nausea is at its peak. Try having ginger ale or add some grated ginger to your tea or lemon juice, keep some lemon in hand and you can sniff it or suck it whenever you feel nauseous. You can also have lemon water in the morning. Keep some salted whole wheat crackers by your bedside table and have them as soon as you wake up. Have small frequent meals and do not leave your stomach empty for a long time. You can also keep some sour candies or dried berries handy and have them. Avoid foods that are too sweet or spicy. Drink plenty of fluids, sipping them little by little rather than in large quantities at one time. You can also include a variety of soups such as vegetable soup, lentil soup or chicken soup in between your meals. If symptoms persist in spite of these measures, please talk to your doctor so that suitable medications can be suggested, that are safe to be taken during pregnancy. 
Sample first trimester diet plan 
Pre-breakfast- a mixture of nuts and dry fruits / whole-wheat toast or crackers/ a glass of milk 
Breakfast-  Paneer-Carrot Paratha/ Vegetable Rava Upma / Oats Upma/ Poha/ Idlis  +  Dal/ Curd/ hard boiled egg/ groundnut chutney 
Mid Morning- Mixed fruit Bowl / Spinach Soup/ Carrot-Beetroot Soup/ Coconut water/ lemonade 
Lunch- Whole wheat or Millet Roti with ghee/ Veg Pulao / Vegetable Khichdi  + Dal/ Fish/ Chicken/ Curd   + Leafy green vegetable sabzi    
Post Lunch- 1 Glass Buttermilk
Evening- Dry Fruit Chikki with jaggery/ Roasted Channa / Peanut chat with onion and tomato/ Sattu Drink 
Pre Dinner- Mixed Vegetable Soup/ Chicken Soup 
Dinner- Rice/ Roti/ Methi or Palak Paratha / Mixed Dal- Vegetable Khichdi/ Dal Cheela + Dal/ Curd/ Soy beans/Paneer bhurji / carrot-beetroot Raita +  mixed vegetable sauté 
You must be feeling pukish even by reading about food but then do realise that it is vital for you and the baby to get the right amount of nutrients and energy at this point. Your baby's overall growth and well being is critical especially in the first trimester and hence ensure that you eat well, provide well for your baby.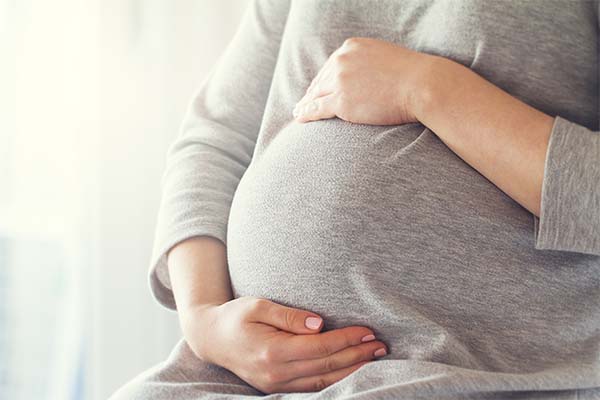 It is also advisable to be happy and enjoy the start of your path to motherhood. Enjoy leisurely walks, listen to some soothing music, spend quality time with family and enjoy all the pampering that you get or just go ahead and pamper yourself. Make sure that you are relaxed and are enjoying all the attention as you and your tiny tot inside you deserve every bit of it.
If you have any queries related to food or need a diet plan during your pregnancy journey, you can reach out to our dietitians or gynaecologists online on the MFine app.
Was this article helpful?

0

0
Love reading our articles?
Subscribe to never miss a post again!