5 Easy Ways For Instant Back Pain Relief
4 Min Read
Fact Checked
Back pain is a medical condition, and at times can be chronic. There can be various causes to it and those that suffer are usually in desperate need for relief. Back pain, especially lower back pain, can not only be uncomfortable and painful but can also affect daily life. Furthermore, it can affect people of all ages, even though the elderly are prone to more back related injuries. There are ways to experience back pain relief, but the first step is always understanding the cause behind it. While mild treatments can help back pain due to pain posture, any lumbar spine, nerve or spinal cord concerns needs the eye of an orthopedician.
Back pain can be acute and chronic as well, and while it is common in those above thirty, it can affect those younger dramatically as well. The diagnosis of any back pain related condition will see the thorough inspection of a medical history and a diagnosis is made after confirmatory tests such as x-rays, MRI's and blood tests. This is because serious cases such as nerve compression, for example, do require surgery. Interestingly enough though, while there are serious medical conditions that can cause back pain, bad posture is one of the most common causes of the condition.
Back pain and other symptoms
Back pain relief does involve systematic treatment to alleviate the symptom. Other associated symptoms of back pain most commonly include:
– Pain spreading to legs
– Swelling/inflammation of back muscles
– Severe pain when moving, laying down, walking or sitting
– Unable to control bowel movements without pain
– Onset of urinary incontinence
– Fever
– Weight loss
– Severe cases can cause numbness and loss of sensations in legs
5 Easy Ways For Instant Back Pain Relief
While it is important that you see a doctor if back pain becomes unbearable, there are a few ways that you can help yourself to back pain relief.
(1) Heat and cold pads: This is one of the researched and effective ways to help relieve back pain. The cold helps reduce the swelling and inflammation in the muscles and can also numb the pain for a bit. Applying a cold compress for 20 minutes can help a great deal. On the other hand, heat can help a fair share too. Back pain at times can be caused by muscle stiffness, and heat compress can help with blood flow relieve stress on the back muscles which will help in healing and reducing stiffness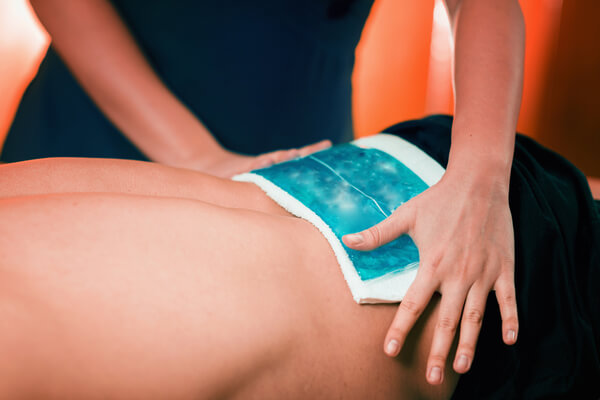 (2) Stretch it out: Commonly people find back pain relief after stretching the back muscles. Stretching is underrated, and has many benefits that can help your muscles stay healthy.
There are different stretches that can help relieve back pain:
– Touch toes: this go-to-common exercise stretching your lower back and hamstrings. – Yoga Child's Pose
– Yoga Cobra Pose
– Knee to chest
These poses are to be avoided in patients with spine issues. Talk to a physiotherapist or doctor if you have any spine issues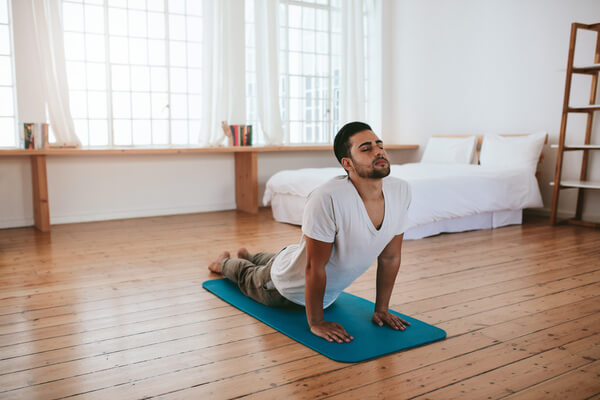 (3) Medications There are many OTC and prescribed topical back pain relief creams available for purchase online and offline. Most of these products have menthol in them which is what gives the relieving cooling effect on the muscles. Doctors also prescribed medications such NSAIDS after assessing their patients' condition thoroughly.
(4) Improve sitting habits/posture: Your back takes on a brunt of the work when you're sitting down and bad posture can contribute heavily to back pain. There are ways to improve your posture by avoiding a few sitting postures.

– Slouching: it causes massive strains on muscles
– Face/chin pushed forward: it causes neck and upper back pain. Bending the neck a little increases the weight of the head (due to gravity and this inturn affects the back muscles.
– Sitting on uneven surface: affects the sciatic nerve, leading to lower back pain
– Sitting on uncomfortable chair: doesn't support your back muscles and spinal cord
Improving your sitting habits will allow you to see relief quite quickly. When sitting, you should have relaxed shoulders, and a straight back. During work, make sure to have a chair that takes your height into account. Keep your screen at eye level, and keyword at arms length. These are small but very effective changes.
(5) Get a massage: Sometimes the cause of back pain can be long work nights or due to high stress levels. Tight back muscles can be very painful and a massage can help loosen them by improving the blood circulation. This can give an individual effective back pain relief quickly. Using warm essential oils or oils such as coconut or eucalyptus oil for the massage can help calm shifty nerves in the back.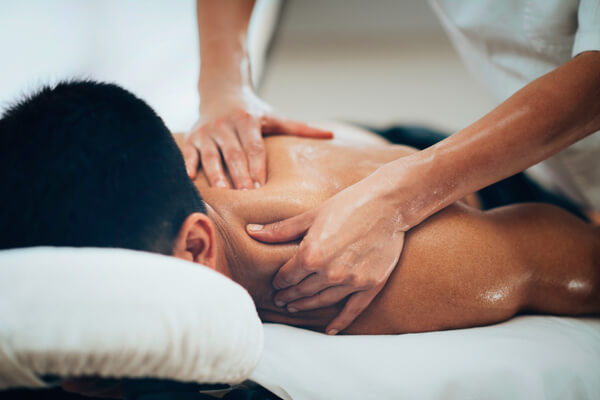 Back pain can be mild but it can also be debilitating and serious. Talking to a general physician who can recommend a specialist or talking to an orthopedician directly can help diagnose the concern. Talking to a specialist can also rule out any other serious conditions, and further help with accurate treatments.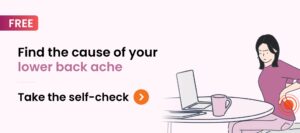 Was this article helpful?

0

0
Love reading our articles?
Subscribe to never miss a post again!
Read more on
Health A to Z