5 Tasty & Healthy Christmas Recipes To Try This Festive Season
4 Min Read
The holiday season is upon us and the positivity that surrounds Christmas and New Year should bring some cheer to an otherwise gloomy COVID-19 pandemic struck the world. 
The primary indulgence during the festivities is of-course, lots and lots of delicious food. While indulging in moderation is the mantra, most folks tend to go overboard during this time. 
The hefty paunch looks grand on Santa but I am pretty sure that none reading this would want to go down that road and spoil their entire year's hard work and perseverance in a few weeks. Not to mention the health-related complications that you may face as a fall out to these binge sessions. 
With this in mind, here is a list of 5 healthy Christmas recipes that are ideal to include in this year's holiday feast that will ensure a healthy mix on the table.
NUTTY COOKIES
Ingredients:
Jaggery -2/3 cup

Roasted Peanuts- 2 tbsp

Roasted Cashews- 2 tbsp

Whole wheat flour- 1 cup

Desi Ghee- 4 tbsp

Baking Powder- 1 teaspoon

Salt- 1/4

th

tsp

Vanilla Essence- 1 tsp
Method:
Add jaggery into a small grinder and grind it into a fine powder. Into this add the roasted peanuts and cashews and pulse it one more time. 

Transfer this ground mixture into a bowl and add 4 tbsp desi ghee. 

Mix this well, with a spoon. Into a sieve add in whole wheat flour, salt and baking powder and sieve this into the bowl containing the ground mixture. 

Add vanilla essence and mix this well using your hand such that the dough holds together when you gather it in your fist. Make small balls, press and roll it into a cookie shape.

Preheat the oven at 180 degree Celsius for about 10 min. 

Place these on a greased baking tray and bake for 15 -20 minutes. Once the cookies are done, allow them to cool and store it in a glass container.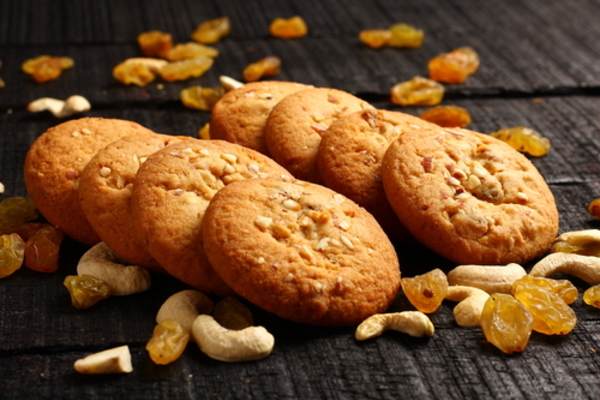 BEETROOT WALNUT CAKE
Ingredients:
Beetroot- 1 Medium Size

Eggs- 2 

Curd- ½ cup

Jaggery Powder- ¼ cup

Walnuts Crushed- 2 tbsp

Olive Oil- ½ cup

Whole Wheat Flour- 1 cup

Baking Powder- 1 ½ tsp

Baking Soda- 1 tsp

Salt- A pinch
Method:
Cook the beetroot with just enough water in a pressure cooker up to 2-3 whistles. Once done, let it cool. After which grind it in a mixer to get the puree.

In a bowl add one egg and beat it with a whisker or hand blender until smooth. Add the second egg and repeat the same. 

Add in ½ cup beetroot puree, ½ cup curd, ¼ cup jaggery powder, 2 tbsp crushed walnuts and ½ cup olive oil and blend all the ingredients well. Now the wet batter is ready. Keep this aside.

 Into another bowl sieve whole wheat flour, baking powder, baking soda and salt. Mix this well and add it into the wet batter and fold in everything.

Meanwhile, preheat the oven at 180 degree Celsius for 10 min. 

Pour this cake batter into a greased cake tin and bake in the preheated oven for 30-35min.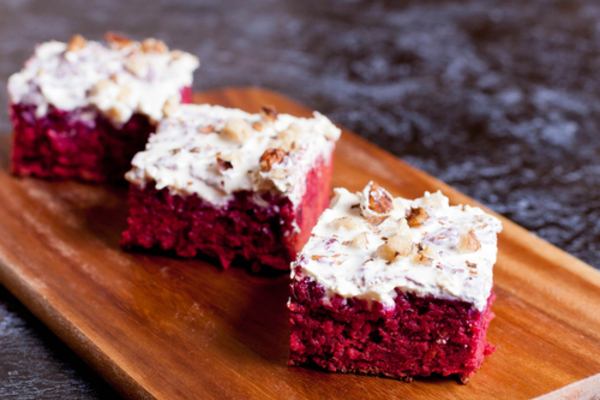 WARM FRUIT PUNCH
Ingredients:
Cloves- 4 number

Fresh Apple Juice- 1 cup

Fresh Pineapple Juice- ½ cup

Cinnamon Stick- 1 

Nutmeg- ¼ tsp

Honey- 1 tbsp

Lemon Juice- 2 tbsp 
Method:
In a saucepan, combine apple juice, cinnamon stick, and cloves. 

Bring to a boil and reduce heat to medium. Simmer for 5 minutes. 

Remove from heat and filter out the cinnamon stick and cloves.  

Now stir in nutmeg, lemon juice, pineapple juice and honey. Serve hot.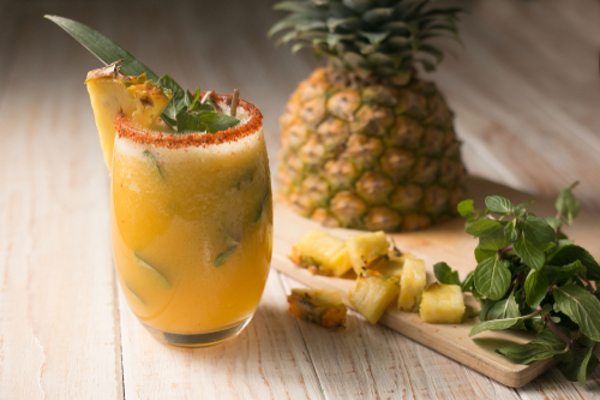 GREEN POMEGRANATE SALAD
Ingredients:
Leafy Greens (spinach/cabbage/lettuce)- 2 cups 

Crushed Walnuts- ¼ cup

Pomegranate Seeds- ½ cup

Lemon Juice- 3-4 tsp 
Method:
Toss leafy greens, walnuts, pomegranate seeds together in a medium-sized salad bowl.

 Add lemon juice just before serving.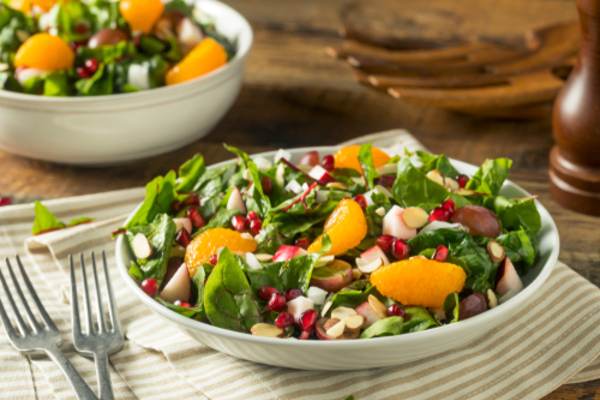 JEERA CHICKEN
Ingredients:
Bone Chicken- 250gm cut into stripes

Cumin seeds ( jeera)- 3 tsp

Cumin seed powder- 1tsp

Onion- 1 large finely cut lengthwise 

Green chilly- 1 slit

Ginger garlic paste- 2 tsp

Chilli Powder- ½ tsp

Coriander powder- 2 tsp

Garam Masala powder- ½ tsp

Turmeric powder- ½ tsp

Ghee/Cold pressed oil- 1 tbsp

Lemon Juice- 1 tsp

Water- ¼ cup

Salt
Method:
Heat up ghee /oil in a kadai. 

Add cumin seeds and let it splutter.

Add in onions, chillies and cook till golden brown.

Add ginger-garlic paste and sauté again. Now, add all the usual spice powders and mix well. 

Add in chicken, salt to taste and toss well. Add in water, cover and simmer for 10 to 15 mins till the chicken pieces are cooked well.

Now open the lid, increase the flame and mix well till the dish is dry. Once done, add lemon juice and toss it. Serve hot.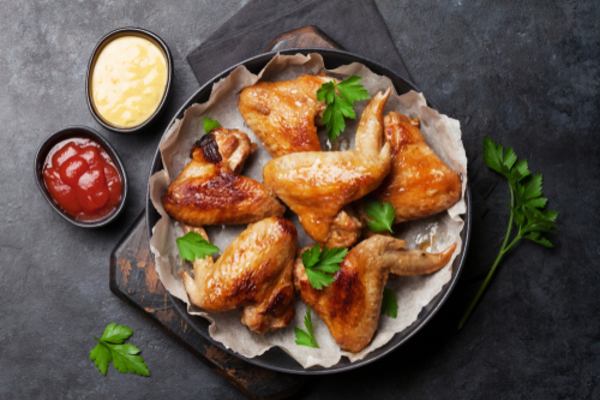 Yes, it is the season of merrymaking and do have a taste of the usual delicacies, but remember, the keyword is moderation. Along with the same, make sure that you add in the above preparations to balance out a meal that has the best of both worlds. 
Even if you give the gym a pass at this time, please do brisk walking and some regular stretching exercises for 45 minutes every day. This will keep you in check and not completely off track. 
While at it, how about we treat Santa to a few of the above mentioned healthier recipes? He might just return lighter for the presents and also a few kilos. 
Happy holidays folks, stay safe and healthy and wishing everyone a Merry Christmas and a very Happy New Year.
If you have any queries related to diet, then reach out to the best dietitians in your city on the MFine app.
Was this article helpful?

0

0
Love reading our articles?
Subscribe to never miss a post again!