Home
>
Coronavirus
>
Social Distancing During Coronavirus Outbreak: You Are Not Alone
Social Distancing During Coronavirus Outbreak: You Are Not Alone
4 Min Read
The novel coronavirus or COVID-19 outbreak has impacted the world in various ways we never could have imagined. International events, flights are being cancelled, and worst-affected countries are on lockdown. Various governments are deploying stringent measures to contain the spread of the infection, while employees of the healthcare sector are constantly involved, working hard to treat and care for patients right in the middle of this global pandemic. 
The world went from valentine's to quarantine in a month's time. However, irrespective of government measures and what various world agencies are doing, what is vital right now is contributing our efforts in the containment of the virus as individuals- which we can achieve through social distancing. 
What is social distancing and how will that help?
A lot of celebrities and politicians are coming forward with encouraging people to practice social distancing, which is to avoid all non-essential physical or direct contact with people. 

Social distancing includes avoiding shaking hands or hugging another person, keeping at least a minimum of 2 metres of distance from one another and to limit direct social interaction. 

In India, the Prime Minister addressed the nation and has urged the citizens to maintain and practice social distancing by staying back at home and not venturing out unless there is a compelling reason to do so. 

All private sector companies are urging their employees to work from home as a form of social distancing. Major states are witnessing a lockdown with the closure of malls, pubs, restaurants, schools, colleges, supermarkets and events of large gatherings in an effort to protect its people from the coronavirus outbreak.

Social distancing can work wonders during the time of a global emergency, a lesson learnt in the past during the pandemic flu: 

It can protect you and other people from the risk of catching the

COVID-19 infection

, and also prevent carrying of the virus from one place to another. 

Self-isolation and

quarantine

when sick and protect people at risks like the elderly and immunocompromised- so a lot of lives will be saved.

The containment of the infection reduces the number of positive and sick cases, which in turn eases the burden on healthcare services. 

Do's and Don'ts
Social distancing: Don'ts 
Avoid meeting friends and well-wishers until the current situation dies down. Say no to parties, meet-ups. Refrain from visiting each other's houses. 

Don't go to your office, it is recommended to work from home.

Postpone all non-essential medical check-ups and elective surgeries.

Avoid hair, nail or beauty appointments.

Do not organize weddings or baby showers and other family events. Postpone them for the betterment of everybody around you.

Do not organize play dates for your children. Spend time with them instead.

Avoid going for a walk in the park, or to get groceries from a crowded store. Avoid going to the gym too.

Do not continue to let your maid or non-essential helping staff work at your home as they too are at a higher risk and they have a family to take care of.

Do not hoard on groceries and essentials- there might be people who are really in need of them. 

If you are sick, resort to consulting online on

MFine

or call your doctor and do not make unannounced visits to medical test centres and hospitals.  

Don't forward or believe in everything you see on social media.

Fact-check everything

. If you have doubts and you are scared, it is understandable. You can always

talk to a doctor

on

MFine

.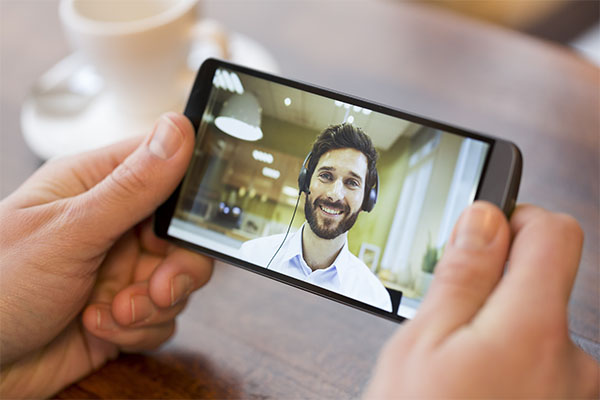 Social Distancing: Do's
Talk to your friends, colleagues, family members and well-wishers on-call or facetime- check up on them and how they are doing. 

Pay your maid, driver or house-keeping staff their income, encourage them to stay at home. They have families too and doing this can prevent them from being at a higher risk. 

Be humane and kind to one another. It is important to note that a lockdown can have adverse

mental health effects

, worse for some with existing conditions. Check up on them, offer any help that does not involve direct contact.

Keep your house clean, disinfect common touchpoints like doorknobs, taps, etc.

Keep a daily routine or schedule. Prepare a checklist and adhere to it so it does not hamper your productivity, especially if you are

working from home

.

Continue to practice safe hand washing and respiratory hygiene. Staying at home does not mean you do not take any

precautions

.

If you need to step out for any compelling reason (if you need medicines or if you are low on food)- make sure you maintain a distance of at least 2 metres from another person. 

Get creative- learn new hobbies, you can try virtual gym sessions, play a few games and solve puzzles so you do not get bored, rather than indulging in

binge-watching

.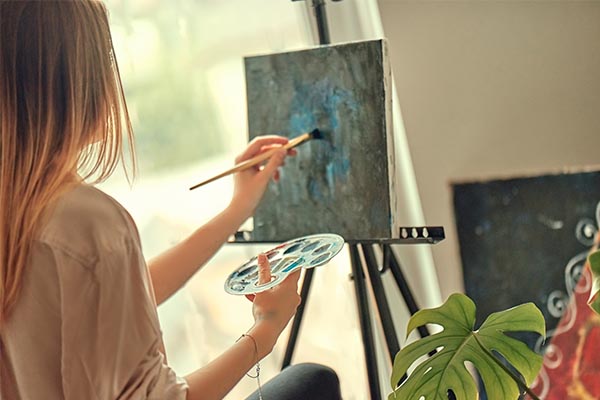 You may not receive a certificate of merit for practising social distancing since what is being asked from you is more of a selfless act, but you will definitely be saving a lot of lives that are at risk and playing your part in what humanity is collectively getting together to do- to arrest the global pandemic. 
You could be the matchstick that can save the others by stepping out of the way of a contagious wildfire- by breaking the attitude of "I can go out because I know I can survive the infection" and practising what is the need of the hour: " I will engage in social distancing because I might pass it on to someone who may not survive it". You are not alone in this. 
Was this article helpful?

0

0
Love reading our articles?
Subscribe to never miss a post again!