Home
>
Coronavirus
>
Post COVID-19 Recovery And Symptoms: What You Need To Know
Post COVID-19 Recovery And Symptoms: What You Need To Know
5 Min Read
Fact Checked
The COVID-19 pandemic began back in March 2020, and most of us hoped that things would get better in 2021. The first two months things were looking up, but India then got hit with the second wave making matters a lot worse. With it, the second wave brought a whole new list of medical concerns such as a Cytokine's storm or fungal infections. While most of us read about how a COVID-19 infection is treated, some don't know about post COVID-19 recovery and sequalae. Patients may experience symptoms after the initial recovery from the disease.
Most commonly, post COVID-19 symptoms occur after the 3rd week and may extend to after 12 weeks in few cases. There is a range when it comes to the symptoms – some have none, while others have mild ones.
Tips to combat post COVID-19 sequelae
(1) Fatigue and weakness: Patients that have recovered need more energy, proteins, vitamins and minerals to return to their optimum health. This is because fatigue and weakness can persist for more that 2 weeks. Here are some tips to help you regain strength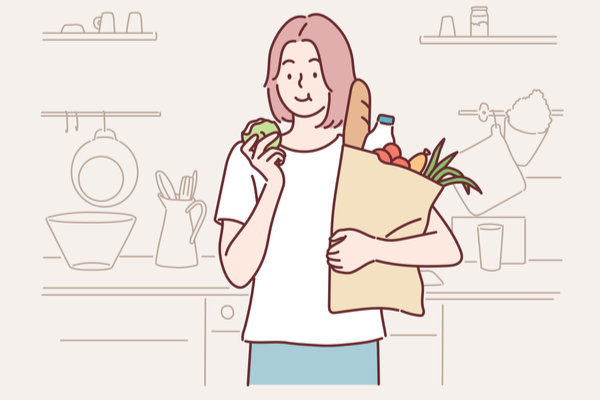 (a) Make sure to get at least 20 minutes of sun a day (preferably before 9 am)
(b) Eat home cooked fresh meals, and make sure to include whole grains in your diet
(c) Daily meal should include roughly 2 cups of fruits and 2-2.5 cups vegetables, 2-3 egg whites/100 gm of Paneer, more beans, chickpeas and other lentils. Meat can be included 2-3 times a week.
(d) Try to have handful raisins, 4-5 almonds and walnuts soaked overnight, every day
(e) Limit your salt intake to less than 1 tsp per day and sugar intake less than 4-5 tsp/day
(f) Avoid strong coffee/tea/carbonated/soft drinks/alcohol
(2) Breathlessness: When you're unwell or ill, you losing strength which can make it harder for you to breathe. Feeling breathless can also make you anxious, which could worsen your condition. Here are some postures that will help you stay calm and learn to manage your overwhelming symptoms.
(a) Lay on your side propped up by pillows that support your head and neck
(b) Sit at a table and lean forward with your head and neck on a pillow with arms resting on the table (you can do this without pillows as well)
(c) Sit on a chair, lean forward to rest your arms on lap or armrest of chair
(d) While standing, lean forward onto the chair/stable surface
(e) Lean your back against the wall with your hands by your side and feet slightly apart and one foot away form the wall
Additionally, you can also do breathing exercises which include controlled breathing and paced breathing.
(3) Exercise: This will help you improve your muscle strength, coordination and reduce your breathlessness. You can start with 10-15 min of exercise, and as the days go on, you can increase that by 2-3 minutes of activity.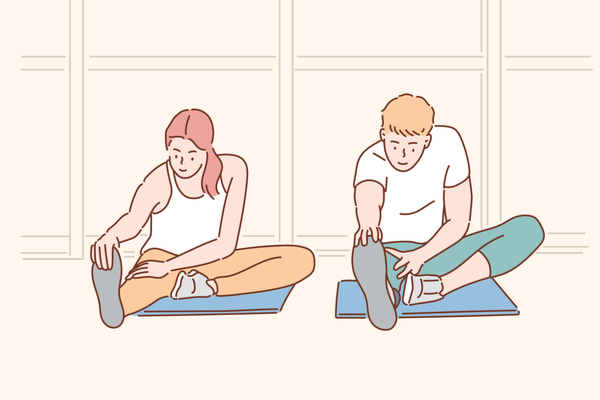 Types of exercise can include:
(a) Warming up for 5 minutes with shoulder shrugs, shoulder circles, ankle circles, sideward bends
(b)  Exercises that are a bit more challenging for 30 minutes, such as:
– Walking
– Jogging
– Cycling
– Step ups
– Spot marching
(c) Strengthening exercises 3 times/week
– Wall push-ups
– Sideward arm raises
– Sit to stand
– Heel raises
– Squats
(d) Cool down stretches' for 5 minutes 
(4) Coping and managing concerns with attention, memory and thinking: Patients commonly experience problems with these three, but it can be helped with the following
(a) Physical activity
(b) Brain exercises such as new hobbies or activities like puzzles, word & number games, memory exercises, reading. Start with brain exercises that are challenging but achievable and gradually increase the difficulty
(c) Prompt yourself with lists/notes/phone alarms that can remind you of things you need to do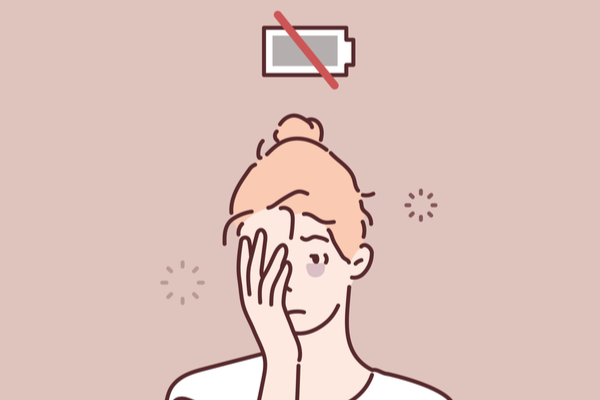 (5) Coping and managing stress, anxiety and depression: It is also common to experience feelings of the three mentioned. Your mood can be affected by the frustration of being taken away from your daily routine and activities. Here's how you can help calm your anxiety during these episodes.
(a) Make sure to get at least 8 hours of sleep
(b) Stay socially connected with your family and friends. This helps in reducing stress and gives you an outlet to help you find solutions to your challenges during recovery. Do this especially if you live alone.
(c) Try and fill your days with relaxing activities that do not make you too tired, such as meditation, yoga, listening to music, reading or spiritual practices
You should see a doctor if..
Symptoms are not improving or are getting worse

Breathing problems occur while at rest 

New symptoms are noticed
After having being ill with the COVID-19 infection, some recovered patients may not have the same energy as they used to. This makes managing their daily activates difficult because now their usual tasks can be tiring. It is important that you give your body and mind time to heal, and adjust your expectations of your body. Make sure to set realistic goals based on how you are feeling day to day. If you are ill, in pain, or are too tired, rest would be the better plan for your post COVID-19 recovery.
Try to ask for help – everybody needs it some time – because activities as simple as getting out of bed, cleaning a bit or even dressing up can be tiring. Save your energy in small ways by sitting down as much as you can such as when your showering, preparing meals or dressing up. Keep standing, bending, and squatting for a long duration to a minimum.
The second wave seems to only have gotten worse and so we should be cautious about our health. Register to get vaccinated as soon as you can. If you have COVID-19 symptoms such as like fever, headache or diarrhea, consult a doctor immediately. You can also confirm a COVID-19 infection diagnosis through tests which can help your doctor advice you on your course of treatment. Download the MFine app to have access to experienced doctors from the comfort and safety of your own home. Post COVID-19 recovery can be hard, and the advice and supervision of a doctor can help you get through it.
Was this article helpful?

0

0
Love reading our articles?
Subscribe to never miss a post again!