Diet & Nutrition
Last updated on 2021-02-26 20:50:58
Should you Try the Keto Diet? Find Out Here
Dt. Pooja Bohora

4 Min Read
The keto diet or ketogenic diet is one of the latest buzzwords to hit the dietary circles. The internet is replete with various articles enlisting various kinds of keto diet charts. But what exactly is keto and how does it affect the body? Additionally, how can Indians follow a proper keto diet which fits into their dietary norms? Let us take a dive into the specifics of keto and learn the answers to all these questions and more.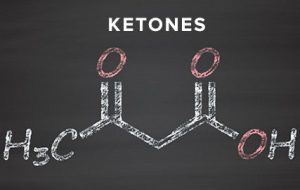 Keto diet is basically a diet plan with low carb, low protein, and high-fat content. Unlike other diets, it doesn't place restrictions on the amount of food but rather controls the intake of nutrients. The keto diet has multiple advantages such as helping in weight loss, improving athletic performance and mental alertness among others. The main idea behind a keto diet is to put the body in a state of
ketosis
.
What is ketosis?
The body normally produces energy by converting carbohydrates into glucose. The ketogenic diet restricts the amount of carbohydrates which forces the body to look for other fuels. This fuel comes in the form of fats. Fats in the body are burned to produce an alternative fuel known as ketones (a type of acid). The body goes into ketosis when there is a shortage of carbs forcing the body to burn fats for energy.
This burning of fat helps in weight loss. Additionally, the human brain only absorbs energy in the form of ketones. This means that the ketogenic diet also helps in keeping the brain refreshed. Hence, in a ketogenic diet, the body is forced into burning fat for energy due to the unavailability of sufficient carbohydrates. This state is known as ketosis. It takes around 1 to 3 days for the body to enter this state. There is a wide range of keto diets that one can follow. All of them have one thing in common that is, a restriction on the amount of carbohydrates consumed. There is also a restriction on the amount of proteins consumed as they can turn them into calories. The ideal distribution of macronutrients for a keto diet is- 75% fats, 20% proteins, and 5% carbohydrates.
Ketogenic diet for Indians
Following a keto diet can be challenging for Indians as typical Indian foods are rich in carbohydrates. Despite this, Indians can still follow a keto diet without switching over to other forms of cuisines. Food items such as paneer, butter, gram flour, fish, chicken, mutton, and vegetables like spinach bottle gourd, ground gourd, brinjals, and beetroots are extremely effective for keto diets and are nutritious as well. This will result in quick weight loss and regulate the levels of the hormone that lowers sugar in the blood. Mentioned below is an example of an Indian keto diet which can be followed for multiple advantages.
Breakfast-

Paneer bhurji, cheese omelet with vegetables or egg bhurji with vegetables, walnuts, pistachios, and almonds.

Lunch-

Sarso Ka Saag, paneer, spinach soup with button mushrooms and white butter, butter chicken, lemon chicken curry, and boiled chicken with vegetables, ladyfinger fry along with peanuts and naan made using almond flour.  

Dinner-

Mutton keema curry along with cauliflower rice, stir-fried vegetables, spinach and cheese omelet, chicken barbeque with spinach and cheese, chili paneer with vegetables, cream of mushroom soup along with salad, stir-fried mutton or paneer with cauliflower rice, and egg masala.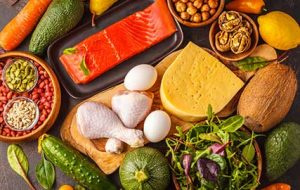 In the keto diet, only certain oils are used for cooking such as ghee, coconut oil, olive oil, avocado oil, flaxseed oil, and butter. Apart from this, there are certain food items that should be avoided at all cost. These include-
      

Sugars and sweet.

      

Any kind of processed food.

      

Fruits containing high levels of fructose.

      

Milk.

      

Refined oils and fats.

      Processed 

fish and meat

      

All kinds of grains such as wheat, oats, corn, bread, and pasta among others.
Things to note about the keto diet
The keto diet is responsible for suddenly changing the metabolism of the body which can be stressful. The body needs time to adjust to the new fuel source and some of the side-effects of switching over can include muscle fatigue, tiredness, headaches, heart palpitations, and cramping. However, most of these side-effects are short-lived and are easy to cope with. These side-effects are also known as "keto-flu" and it disappears within a week. The high dependence on animal protein can put cardiovascular patients under risk of heart diseases. Those with heart diseases or with a family history of heart conditions must employ caution while planning their keto diet, especially when animal protein is involved.
Diabetes patients should be especially careful while opting for a keto diet. They should necessarily consult with a healthcare specialist or a clinically certified dietician. Keto diet can lead to dangerously low levels of blood sugar for diabetes patients. This is especially true with those on medication for diabetes. In order to prevent hypoglycemia (extremely low blood sugar level), diabetes patients should always start a keto diet upon consultation with a healthcare provider and take medications into consideration.
Keto diet is definitely very effective at reducing weight. It turns the body into a fat burning machine that brings the weight down. However, due to the change in nutritional content and body metabolism, it is best to start a keto diet upon professional consultation. A certified dietician or healthcare professional should provide a diet chart and mention the various lifestyle changes to be followed. 
When it comes to health, knowing is awesome. To know which diet is best for you, consult the top dietitians in your city.
Consult a Dietitian
Check out these videos
Symptoms of PCOS in Females
Covaxin and Covishield | Latest Updates
Difference Between COVID and Pneumonia
Who are Susceptible to Heart Attack?
Was this article helpful?

0

0
Symptoms of PCOS in Females
Read more on
Diet & Nutrition
Love reading our articles?
Subscribe to never miss a post again!