These 6 Tips Will Ramp Up Your Sex Drive
3 Min Read
Fact Checked
No two humans beings in this world are the same. Each one has different needs, desires, and sex drive. And contrary to what people have been led to believe, thanks to the media and popular culture, not all males have a very high sex drive. In fact, studies show that one in every five men have such a low sex drive that they would prefer doing anything else but have sex! Want safe & reliable solution for sexual wellness? Connect to MFine's Sexologists today.
Having a low sex drive is not necessarily a bad thing; it is a deeply personal circumstance. There are several reasons why sex drives are lower for some men than for others; anxiety, age, and health concerns are a few among many. However, if your low sex drive is bothering you, you can use any of the following tips to give it a jump start:
Increase Sex Drive: Manage anxiety & stress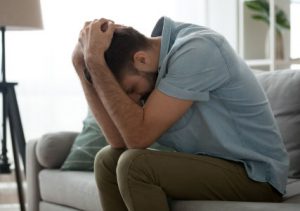 People with a hectic work schedule and a lot of responsibilities may feel a lot of stress and fatigue, leading to a low sex drive. A 2017 review on erectile dysfunction in men suggested that anxiety and depression can result in increased sexual dysfunction and reduced libido. Having said that, there is no need to get anxious about it. You can start focusing on small things like getting good sleep, securing some time for yourself, focusing on achieving peace of mind, embracing an active lifestyle, and eating healthy meals.
Increase Sex Drive:Consult a sex therapist
This is not like talking to your regular therapist. Your sessions with a sex therapist will involve trying to figure out whether there is a psychological barrier for your low libido, and consequently try to overcome these hindrances. Even relationship counselling can help a couple trying to understand what factors are impacting their sexual desire.
Increase Sex Drive: Foreplay, foreplay
Sometimes the quality of a sexual experience might also lead to having a low sex drive. If that is the case, you should have an open discussion with your partner regarding what you like or don't like in bed. You can even enhance the experience by spending more time kissing, touching, performing oral sex or using sex toys. It is important to understand what you enjoy during a sexual encounter and clearly convey it to your partner.
Improve your relationship
The cause of a low sex drive is not limited to what happens in the bedroom. There are some external factors as well, such as one partner perceiving that the relationship is not going well. You can try organising frequent date nights and have more open communication. Even something as little as spending some quality time together to keep the romance alive can help boost your time between the sheets.
Increase Sex Drive: Nurture your body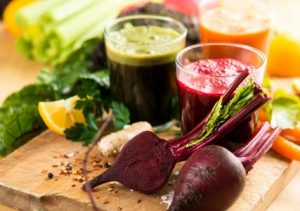 Certain health factors like diabetes or obesity can also be causes for a reduced sex drive. While you are working on those problems you also should focus on eating nutritious food and sleeping for an appropriate amount of time. A rich diet with high protein content and low sugar can help with your libido and prevent any sexual disorders. Even consuming some herbal remedies like maca, Tribulus, gingko, and ginseng can help boost your libido. However, do take your doctor's advice before trying any of these remedies.
Increase Sex Drive: Get treated for low sex drive
There are a variety of hormones or a lack thereof, that can reduce your sex drive. Some of those hormones are testosterone, dopamine, thyroid or prolactin (high levels of prolactin in this case). Get tested to determine your hormonal levels and take your doctor's advice on a corrective course.
Having a low sex drive is not the end of the world, there are a lot of things you can do to fix it. Just take care of yourself and take timely advice from your doctor to embrace a healthy sexual life!
Was this article helpful?

0

0
Love reading our articles?
Subscribe to never miss a post again!