Coronavirus
Last updated on 2021-05-17 12:52:13
A Clinical Guide For Adult COVID-19 Patients
Dr. Sreelekha Daruvuri

2 Min Read

Fact Checked
India is currently suffering a dangerous second wave of the COVID-19 virus, and as the shortages of resources become clear, the panic is undoubtedly fueled. While WhatsApp forwards and social media influencer blogs may seem like the right thing to follow, we recommend that following the countries' medical professional guidelines could help flatten the curve and curb dangerous behavior. 
In April the Indian government released information for the management of adult COVID-19 patients through their official social media account. Here are some of the important points to remember about the COVID-19 pandemic, its spread, and it's treatment.
A COVID-19 positive patient can have mild, moderate or a severe infection.

For mild cases, home isolation and care is advised, while for moderate and severe cases, hospitalization is necessary. 

Symptoms of varying severity:

Mild disease symptoms include Upper Respiratory Tract (URT) symptoms and/or fever

WITHOUT

any shortness of breath. 

Moderate disease symptoms include a respiratory rate

(RR) > than 24/min and an SpO2 of 90% to < 93% on room air along with breathlessness. 

Severe disease symptoms include a

RR of > 30/min and an SpO2 level of <90% along with breathlessness

Treatment myth busting facts

Remdesivr is only considered for patients in the moderate to severe state (

i.e requiring supplemental oxygen)

Patients who are in need of supplemental oxygen, and are a moderate case can be helped with proning

Toclilizumab is considered as treatment if the patient is suffering from severe disease, has significantly raised

inflammatory markers

, isn't improving after being administered steroids and has no active bacterial/fungal/ or TB infection

Convalescent plasma is considered only if there is early moderate disease and if there is plasma availability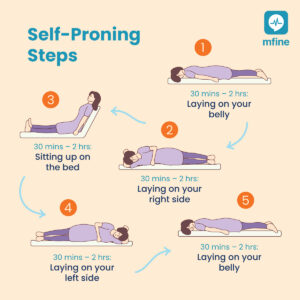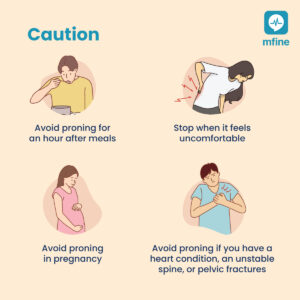 If you are exhibiting any COVID-19 symptoms, consult a doctor online for treatment and care. Not all COVID-19 positive patients require hospitalization, some are advised homecare during their recovery period. It's important to get yourself checked if you're exhibiting symptoms even after receiving the vaccine. 
Consult a General Physician
Check out these videos
Symptoms of PCOS in Females
Covaxin and Covishield | Latest Updates
Difference Between COVID and Pneumonia
Who are Susceptible to Heart Attack?
Was this article helpful?

0

0
Symptoms of PCOS in Females
Love reading our articles?
Subscribe to never miss a post again!