10 Things To Do When You Test Positive For COVID-19
8 Min Read
It is a common quote that people toss around these days- "Positive is the most negative word of 2020." Well, it does not have to be. With the pandemic setting high bars for normalcy, all of us are being affected by COVID-19, if not directly in the form of an infection, but definitely in the form of an inconvenience. Many of us have had our lives stalled briefly. Why? "This COVID yaar. This year, my gosh!" 
However, with various kinds of information we are receiving from around the world- may it be the mutated virulent strain of the virus causing COVID-19 or the news of a confirmed case of reinfection, our minds naturally tend to pick up bad news to ponder on, rather than silver linings such as vaccines and increasing recovery rates. (We are not going to delve into anti-vaxxers now, a whole different topic for another time). With the cases peaking in India, it would be worthwhile to give a read to what you can do if you test positive for COVID and you have been advised homecare. 
Here are 10 things to do after you find out that you tested positive for COVID-19:
1. Move to isolation, take your time to adapt to the situation
First of all, do not forget to breathe. A positive attitude is necessary to deal with this positive result. However, presence of mind is extremely important.  If you are amongst people when you receive the result, make sure you immediately don the mask, inform them of the result and move to isolate yourself. Now, take your time to process this. It is not the end of the world, nor is it a death sentence. This is especially because over 80 per cent of people who develop the infection are usually asymptomatic or have mild symptoms, which can be treated at home. 
It is important to adapt to the situation at hand: You have been diagnosed with COVID-19, the following 2 weeks or a month will be about recovering both physically and mentally from the long isolation process. Moreover, it is vital to focus on how you handle any additional stress if someone you care about has also tested positive. You may want to get your place of stay sanitized and surfaces disinfected after you test positive.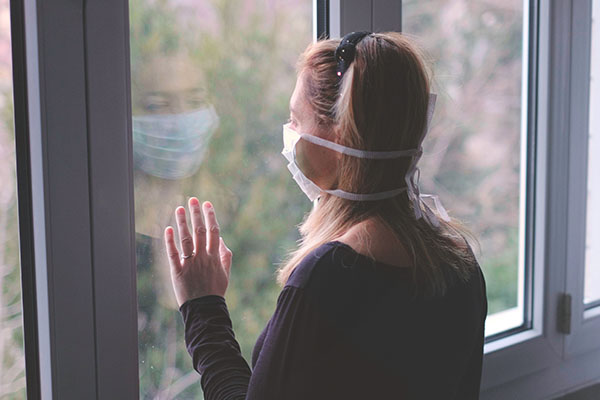 2.  Figure out your options on how you will be receiving your treatment
As mentioned earlier, over 80 percent of people diagnosed with COVID-19 recover from it while being asymptomatic or experiencing mild symptoms, without needing hospitalization. About 10-15 percent of people exhibiting moderate symptoms like mild breathing difficulty and those who have serious comorbidities like diabetes, heart disease, etc with symptoms of COVID-19 may need hospitalisation for more focussed care. 5-7 percent of patients need ICU care due to the severity of symptoms and onset of pneumonia/secondary infections. 
Find out how you would be managing your condition by keeping in mind your age, your health status, facilities at hand to complete the isolation: If you are asymptomatic or if you have only mild symptoms, you will likely be advised to recover at home, for which the following steps will come in handy.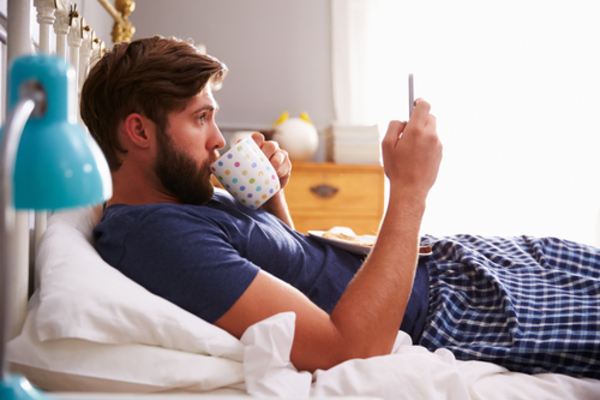 3. Speak to everyone you have come in contact with over the past two weeks and inform them of your positive status
While the Arogya Setu app definitely identifies people at risk when your positive status is updated, some may not have the app, while in other cases, there may be a time-lapse before the high risk is identified. It is your responsibility to make sure that people you have come in contact with know about your positive status so that their infections are detected early and prevent further spread of the disease.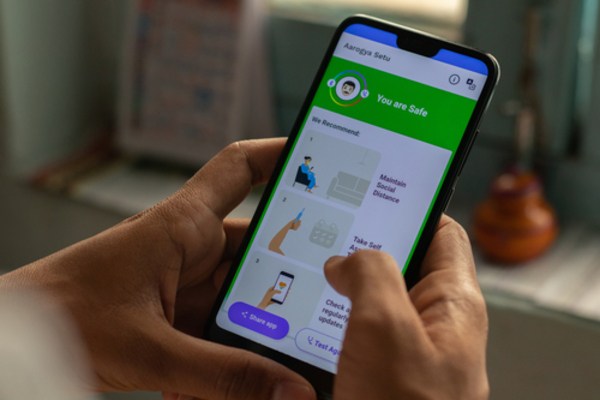 4. Subscribe to MFine's COVID-19 Homecare Plan
MFine introduces its COVID-19 homecare plan for the best quarantine care at home, with specialists from top hospitals offering consultation services. The comprehensive plan includes daily doctor consultation, health monitoring, 24*7 online access, diet consultations, guidelines for caregivers, free contactless medicine delivery and more. 
Note: This plan is only for people who are suspected/asymptomatic/have mild symptoms and are advised home care. The plan also includes an Essential homecare kit which is explained further in this article. 

5. Make an itinerary for your next 2 weeks in isolation:
The most important thing to do is to create a schedule for yourself over the next 2 weeks while in isolation. However, do not be too hard on yourself. Adequate rest, sleep, a nutritional diet and maintaining your mental well being is highly vital, and a schedule can help with the same. Figure out when you would want to wake up, make sure you have fixed times for breakfast, lunch and dinner. Fix a time to go through news updates- overwhelming information can be disastrous for your mental health while in isolation. Keep some time aside for journaling or making a gratitude list every day if you'd like- it is a hack to trick your brain into thinking positive thoughts.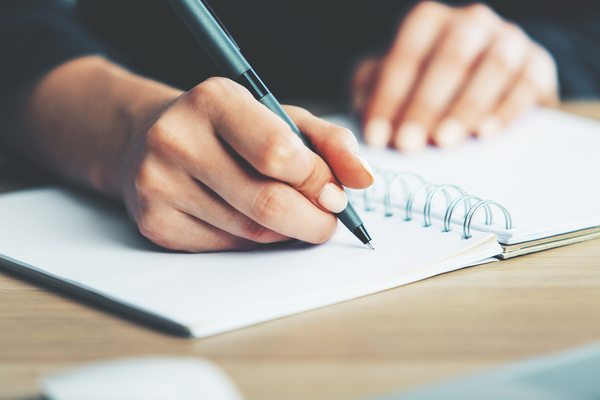 6. Make a list of things you might need for the next couple of weeks at home
There will be numerous things you might need to stock up while in home quarantine since you cannot step out to buy them. Opt for contactless delivery if you can access the same. An essential homecare kit is included in the MFine's COVID-19 homecare plan and typically consists of the following must-haves:
A pulse oximeter

to check your pulse and oxygen saturation regularly

Spirometer

, a device that helps in deep-breathing exercises to build lung capacity

A digital thermometer

to measure your body temperature regularly

Paper gloves, hand sanitizer, surface disinfectant, 3 ply masks, disposable bags-

all of these are important to maintain personal hygiene and to prevent further spread of the virus.

(Note: These items are only to be used by the infected person, they should not be shared amongst other members in the house)

Multivitamin, Vitamin C and Vitamin D supplements,

that help boost your immunity
You might also require a few other things especially if you live alone at home–
A basic list of grocery items that include ingredients for a nutritional, healthy and staple diet along with fresh fruits and vegetables

A list of apps providing contactless delivery and a sanitized bag to leave outside your door for the same

Disposable tissues in order to regularly clean and disinfect your house while wearing a mask

Emergency lights, candles, batteries and phone chargers

Toiletries like adequate toothpaste, soap, shampoo etc that you might need

A stable WiFi connection or a good net pack (if you do have optimum access to these)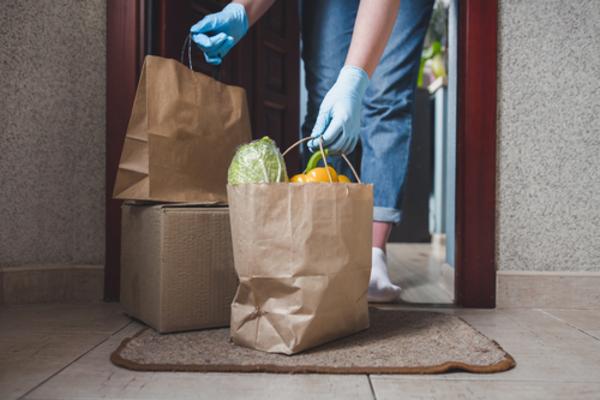 7. Prepare a chart for 14 days to analyse your health status every day:
There is a huge difference between being admitted in a hospital and managing your health at home when diagnosed with COVID-19. In a care centre, doctors and nurses are present round the clock to check your vital signs frequently. When you are at home, your health is quite literally in your hands. A pulse oximeter, a thermometer and a BP machine (if an automatic, digital one is available) can help in tracking your vitals every day. Make a chart on a paper or in a book with the following headings so you can fill them in daily:
Pulse rate:

Your pulse rate can be checked using your pulse oximeter. Normal pulse rate ranges from

60 to 100

beats per minute.

 
Oxygen saturation:

This is a very important vital sign to take note of, as it is a direct indicator of any respiratory effects from COVID-19. Generally, having your saturation over

92 percent

is normal. If your spO2 drops below 90 percent you may need hospital care even if you have no breathlessness yet.

Temperature:

Record your temperature twice a day and maintain a chart to notice any sudden spikes leading to fever. Normal body temperature can be between 97 to 99 degrees Fahrenheit.

Blood pressure: If you have a digital BP machine, you can check your BP twice a day. Ideal BP would be between 90/60mmHg and 130/80mmHg. 
Symptom checker:

Make a note of every symptom that you might be facing. You can further describe your symptom as mild, moderate or severe. Additionally, specifications like "3 episodes of loose stools", "20 minutes of moderate headache", etc can be very helpful to keep track of the progression of the infection.

Appetite: Keep a note on how much you are eating, and the regularity of it. General loss of appetite during sickness is expected, more so when you might experience loss of smell or taste in case of COVID-19. Less appetite with worsening symptoms could be indicative of the need for hospital care.
Bowel and bladder habits:

Keep an

eye on how much you are urinating and passing stools.

A low urine output and consistently increasing frequency of loose stools calls for possible hospital admission for further management.

Mental well-being: It is not a new story or expectation if one does not feel low during the isolation phase. Make a note of how you are feeling- make a note of any panic attacks or feelings of depression so that you can seek help if you need help with stress management.
The MFine homecare plan can help maintain your health records with daily doctor consultation and also ensures that your vitals are checked twice daily.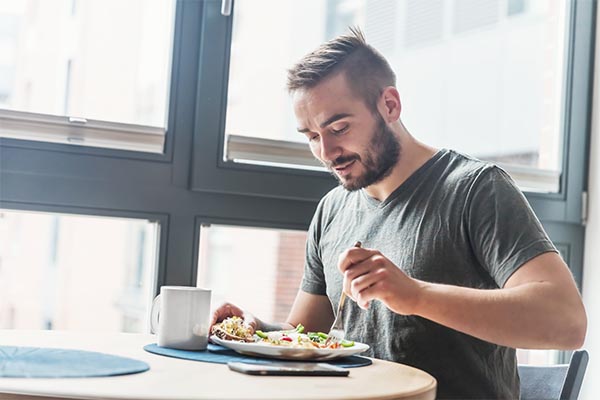 8. Find ways to keep yourself busy, it is the time to be self-indulgent
Isolation can be overwhelming and hence keeping yourself busy with various activities that are known to give you joy, can help with the same.  Apart from maintaining your hygiene, if you have a specific skincare routine that makes you feel good, you should continue to do so. 
Watch movies and sitcoms that are light-hearted and intriguing. Avoid watching upsetting news or movies right before going to bed. Make sure you make warm, soft food to eat that you find comfort in- they may be idlis, khichdis or uppittu. Speak to a dietician on MFine to get the right nutritional advice. Avoid consuming refrigerated items like ice cream or sodas. 
Note: Do not take the self-indulgence too far as this must never cross on to high risk behaviours. Avoid drinking alcohol and do not smoke during your quarantine period.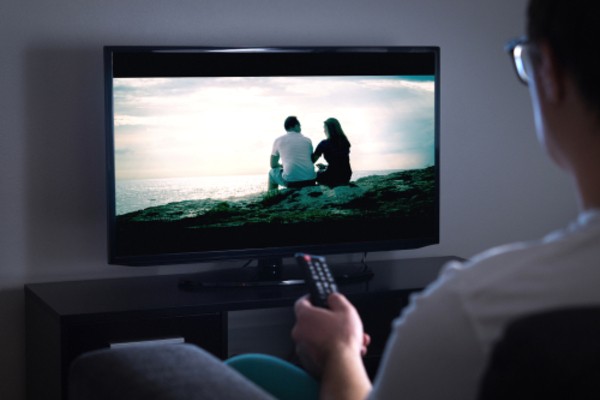 9. Call your family, friends or relatives you love and trust
While there is a lot of ongoing fear and panic surrounding the pandemic, you must find people you trust in order to make sure you are receiving the right emotional support you need during the crisis. Reach out to friends, colleagues or people you know who might be going through the same situations, get over a video call with your family and stay in touch with people you care about.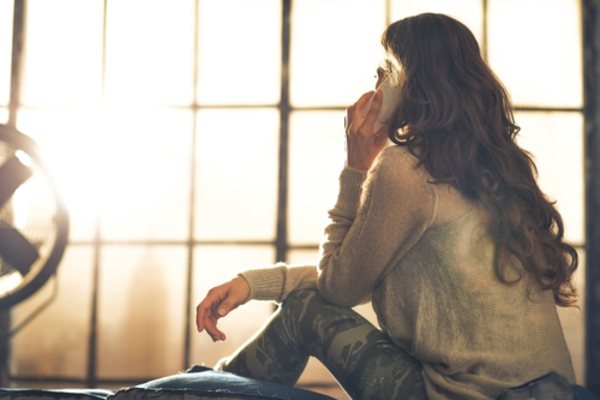 10. Stay vigilant about your actions, act responsibly with information
We need to fight the disease, not the patient (and not the doctor either). Hence, assigning blame to someone from whom you may have caught the infection is not the right approach to deal with your situation. 
Be empathetic, kind and also have patience during your quarantine period. Act responsibly- make sure you wear your masks and gloves every time you open your door (in case you live with someone), clean up your room regularly, disinfect surfaces and follow the aforementioned steps in a tactful manner. 
Inform family members and doctors of any worsening symptoms or vitals that you may have noticed, be it in the morning or late in the night. Your health is of primary importance, and there should be no hesitation in taking care of yourself so that you can be there for somebody else and extend your support after you have successfully recovered. 
The real woes start generally in life when we often beget what we dread the most: in this case, a positive report confirming that you have COVID-19. With the right information and tools in our hands, we can definitely work towards the best possible outcome out of the situation- recovery. 
Was this article helpful?

0

0
Love reading our articles?
Subscribe to never miss a post again!