Safety First: Tips On Playing A Safe Holi At Home
3 Min Read
The festival of colours is around the corner and yet the usual sightings of vibrant gulaal, pichkaris and festivities are missing. This year's Holi celebration comes with unresolved fear of lingering pandemic. It is important to keep in mind that COVID-19 is an airborne disease that spreads from person to person. Keeping the present COVID-19 situation (rising cases in India) in mind, I would strongly advise you not to celebrate Holi with your friends or neighbours. This year, the best way to celebrate a safe Holi is at your home with your family.
Tips for skin and hair care
If you plan to play Holi in the sun (in your garden, terrace or balcony), make sure you're taking the following precautions:
Slather your body with a good moisturising lotion 

Apply sunscreen with SPF(at least 30) 

Wear full sleeves to reduce the chances of skin exposure to colours

Wear cotton clothes or any breathable fabric

Apply oil in your hair to avoid colour getting settled on your scalp and hair

If possible, cover your hair with a scarf or tie a bun

Wear glasses to protect your eyes

Apply a coat of nail paint to protect nails from absorbing the colour

Drink lots of water 

Play with natural colours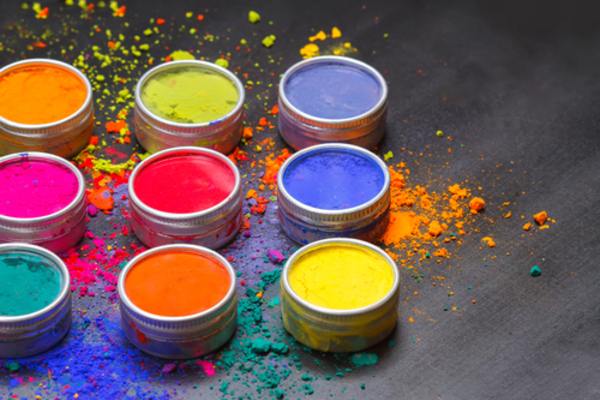 Artificial colours contain industrial chemicals that can be harmful to your body. They are known to cause the following health hazards:
Skin & Hair: Allergies, dermatitis, alopecia 

Eyes: Keratitis, conjunctivitis, corneal damage

Lungs: Bronchial asthma, pneumonia, bronchitis

Gut: Diarrhoea, vomiting, gastritis, metal poisoning
Play a safe Holi & prevent the spread of COVID-19
Avoid including more people in your celebration

Avoid visiting your friends or neighbours

Say NO to hugs and handshakes

Play only with dry colours, avoid wet colours

Avoid touching/applying colours near eyes, nose, and mouth 

Do not eat or drink without washing your hands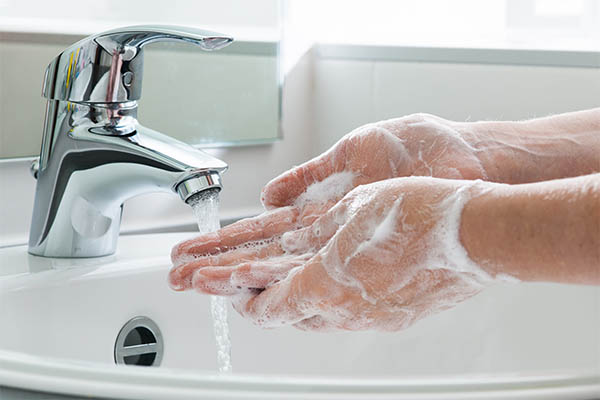 Word of advice
It is important to keep the rooms in your house ventilated when playing Holi at home. It is advised that you use organic colours or make your own colours using natural ingredients like turmeric, henna or flower petals. While celebrating, take extra care if you're around kids, the elderly or pregnant women. Once you are done playing with colours, It is important to take a proper bath. Shampoo your hair and scrub your body with an antiseptic soap. If you or any family member is showing any symptoms of fever, runny nose, cough, they should be isolated immediately and a doctor must be consulted.
Remember, the pandemic has not died down. COVID-19 cases are increasing gradually in our country therefore it is important that we take all the necessary precautions to protect ourselves and others from this infectious disease. With the emergence of new strains and an increase in the number of cases, offices moving towards work from home again, schools shutting down, let's play our part to contain the spread of the virus.
Another thing one should be mindful of is that getting vaccinated does not mean that you're incapable of spreading the virus. While some vaccines can provide protection from getting sick and even spreading the disease (such as measles) when it comes to flu-shots and COVID vaccines, the shots can help give you protection from becoming sick post-exposure to the virus, but they cannot prevent you from getting infected or spreading the virus to others. 
Remember that many people who take blood-thinners, immunocompromised persons, small children and pregnant women may not be able to get the vaccination done due to absolute or relative contraindications. Therefore, wearing masks, practising social distancing and washing your hands regularly (even when vaccinated), can protect those around you from becoming infected.
Wishing you all a happy and safe Holi!
Was this article helpful?

0

0
Love reading our articles?
Subscribe to never miss a post again!