Returning To Office: Why Does It Feel Harder?
6 Min Read
Fact Checked
According to a recent Nasscom-Indeed survey, almost half of the IT workforce in the country is likely to return to offices for a minimum of three days a week by January 2022. The report also stated that junior and senior employees are keener to return than the middle management. Data security, stakeholder preferences, and employee vaccination status have been the key determinants of employees returning to the workplace. Are you wondering, the idea of "returning to office", why does it feel harder?
After almost 18 months of remote work, many employees have mixed and complicated feelings about the change. "I feel I have adjusted so well into my routine of working from home and balancing personal life, that getting back to work again seems unsettling. I find it strange to say this as I am the same person who faced difficulty with the transition of working from home a year back", says Neerja (name changed), a 32 yr female IT professional.
The biggest question here is why transitions appear difficult?
The answer lies in the neuroscience of 'change'. Human brains are designed to hate change and uncertainty. The brain gets used to doing certain things in a certain way so that over time, introducing new behavioral modes becomes challenging. From an evolutionary standpoint, human brains develop neural pathways to adapt to life over a period of time by doing things daily in a familiar way. So, when we encounter change, the stability of the brain is attacked and our brain shifts into a protective mode challenging the established neural pathways. Hence the brain either tries to fight the change or avoid the change, often called the 'fight or flight response'
Mental flexibility is need of the hour
The primitive notion of 'survival of the fittest has been very popular. In the modern-day context, the fittest is not the human who has muscular strength but the human who has mental strength, flexibility, and agility. Hence the one who quickly adapts to change is the one who survives.
Although adapting to change is more difficult with growing age, change is beneficial for our cognitive health and we must stimulate and encourage it. Research in neuroscience has shown that keeping the brain agile has been shown to help delay aging. Moreover, by stretching the brain past its comfort zone we are opening the door to being more receptive to other types of change, reducing change aversion.
What can individuals do to adapt to the change of returning to the office?
(1) Ask questions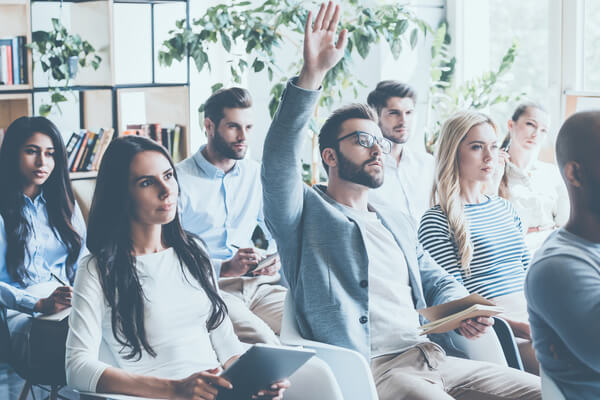 In the absence of concrete information, your brain will fill in the blanks with more fear and apprehension leading to a chain of overthinking. Try to learn as many details as possible about your company's return-to-work plans. In case of missing details, reach out to your manager and discuss your concerns. The simple act of getting answers, to an extent, will calm your brain.
(2) Plan ahead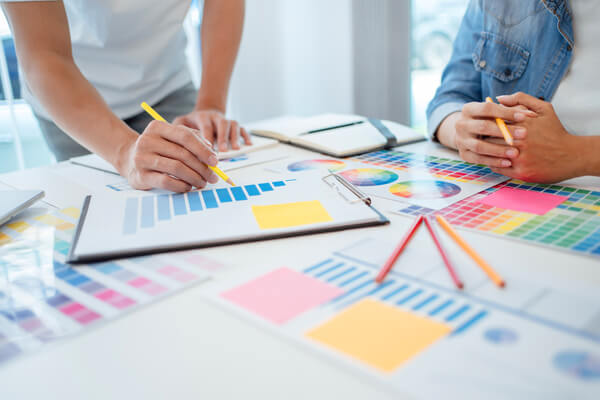 In order to avoid any big surprises on your first day back, try to visit your office ahead of the official return date, if that's possible. See if there are any changes made in terms of allocation of desks, places & meeting rooms. Also plan and delegate household responsibility, care of children or the elderly at home ahead so that there is less juggling between work and home. Planning ahead will facilitate a smooth transition.
(3) Mindfulness & Relaxation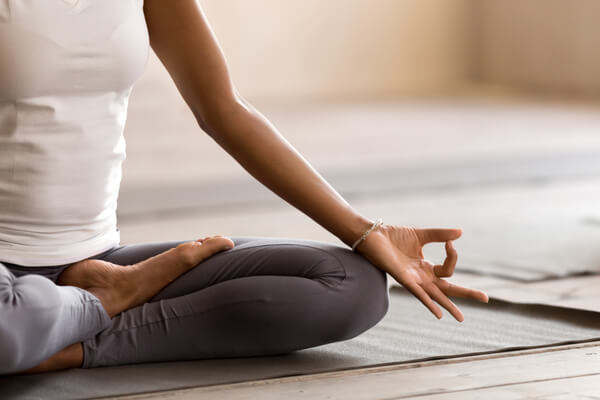 Engaging in relaxation and mindfulness-based techniques such as yoga can have both long- and short-term physical benefits on the brain. In the short term, it will reduce the stress of returning to office by reducing the levels of the stress hormone cortisol in the blood.
In the long run, if it is practiced regularly, it will lead to increased gyrification i.e the formation of more folds in the prefrontal cortex of the brain. This is important because the prefrontal cortex is the part of the brain that is responsible for the execution of our actions, the ability to think flexibly and make decisions, switch between tasks, and adapt to change.
 (4) The principle of neuroplasticity: adapt to change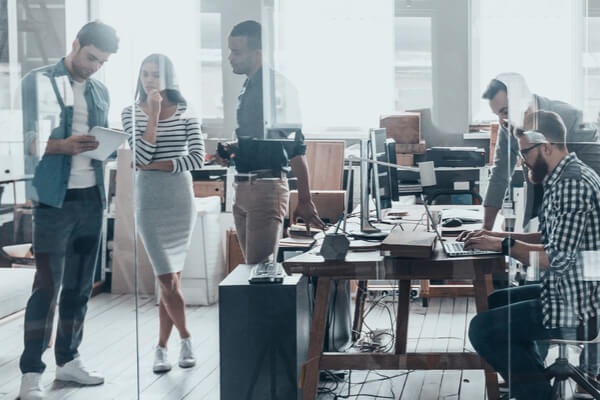 Neuroplasticity simply refers to the brain's inbuilt ability to change and adapt as a result of experience and growth. Now that you know your brain has the ability to adapt to various situations, reframing your current approach to changing situations can help maximize the brain's performance across diverse and unfamiliar situations. Constantly changing how you think and approach situations might not come naturally, but working on our ability to stay emotionally intelligent, intuitive, and flexible will benefit us as we grow older.
(5) Habit Formation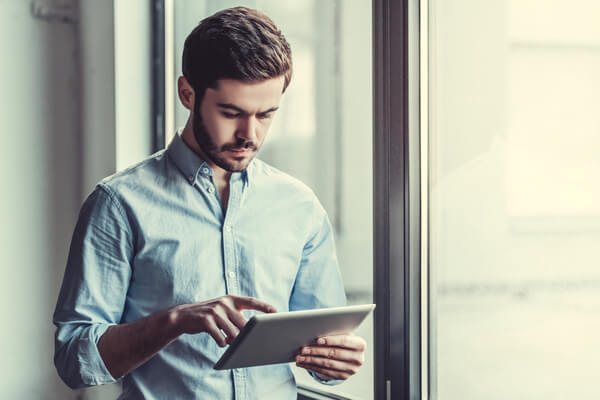 There is a pattern by which the brain gets trained and habits are formed. That pattern is 'repeat, repeat & repeat'. Anything that is repeated every day becomes a habit. The brain learns it and gets at ease with it. It takes a minimum of 21 days to form a habit, having said that, the habit needs to be continued post 21 days to maintain the learning. However, after 21 days, the habit becomes way more effortless and the resistance of the mind to practice the habit decreases. Getting back to the office may be challenging in the beginning but starting to work from the office, adapting to new lifestyle changes every day will get you at ease with the transition, just the way you got used to working from home.
How can organizations ensure a smooth transition of returning to the office after lockdown?
(1) Hybrid working style
A hybrid working style is a new norm, a way of working somewhere between fully remote and fully in-office. This would allow organizations to provide a smooth return to the office for the employees. A 3-day work from office policy would work best in this regard.
(2) Work-life integration
Bringing the tenets of work-life integration would facilitate a smooth return to the office. No hard boundaries between the different areas of life including work and providing employees the flexibility to shape their own workday would provide much-needed work-life integration. Giving provisions like bringing children to work after school, flexibility to leave earlier and take support calls remotely and similar such steps will ensure work-life integration.
(3) Change management
Introducing change must always be slow and gradual otherwise it creates space for high resistance. Creating a vision for the future, maximizing face-to-face communication, explaining why returning to office would help achieve the goals of the organization, and reiterating everything at least 10 times. Just sending out an email announcement will not help much, there has to be a dialogue, ensuring the concerns of the employees are addressed.
(4) Increased investment in digital transformation
Organizations need to invest in technology solutions and AI models that support higher levels of remote working, tools for virtual collaboration, IT infrastructure to secure virtual connectivity, and train managers to manage a more virtual workforce.
(5)  Prioritising employee wellness
Organizations need to manage facilities, ensure a safe working space & optimize space allocation. Setting up a return-to-office advisory and mental health assistance would also be beneficial to the employees.
(6) Special provision for women employees
Special provisions for women employees, like creche facility at the workplace, flexible work schedules, pick and drop provisions etc. would encourage more women employees to return to office.
No longer bound by the traditional ways of working, both working individuals and organizations need to reorganize working styles and workplace respectively. Full transparency, honest and open communications, learning about employee concerns, and keeping them informed of organizational plans would be helpful ways to ensure a smooth and safe return to office. Successful return to office depends on employees believing that employers have their best interests at heart. Also, individually, there is a need to understand that we have to continue to learn and shift as things change in our environment because they are changing and will keep changing.
If you are struggling with your mental health or just need someone to talk to, speaking to a psychotherapist can help. Understanding the source of your fear or anxiety when it comes to returning to the office will help further help you address them effectively. It can be a hard transition, but you're not alone. 
Was this article helpful?

0

0
Love reading our articles?
Subscribe to never miss a post again!